If modern contemporary is your style, then the bright and brilliant Mizu home Down Under should make you feel right at home. Located in Port Coogee, Perth, the residence offers 329 square meters of stylish and affluent living area. While the Mizu is not nestled on an ultra-large plot, it does make smart use of every inch of space that is on offer. Designed with sophistication by Residential Attitudes, it sports an urbane design that fits seamlessly with the modern image of Perth. An open living plan, exquisite kitchen and cutting-edge smart technology set this elegant house apart from others in the neighborhood.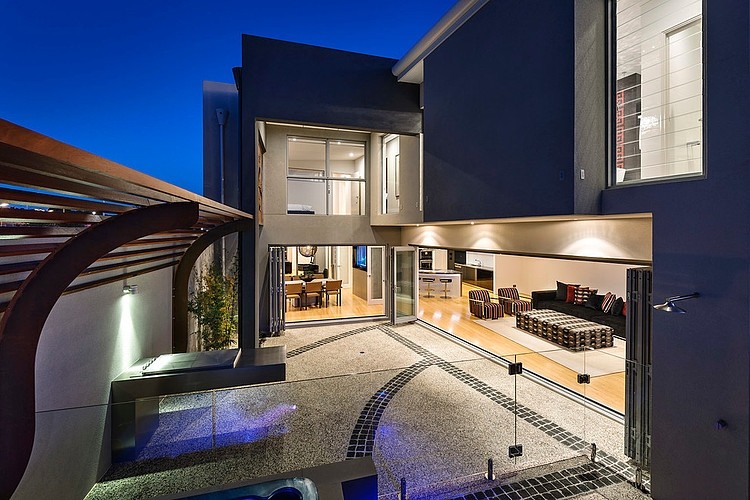 The façade of Mizu incorporates a color scheme that allows it to seamlessly blend with the surrounding structures, making the home far more appealing visually. But the dramatic interiors quickly transport you into an entirely different world. Lighting plays a pivotal role in ensuring that Mizu retains its exclusive aura. Gorgeous tiered chandeliers next to the stairs, the intricately woven Moooi Randam Light in black and a ceiling that showcases perfect recessed lighting steal the show with ease.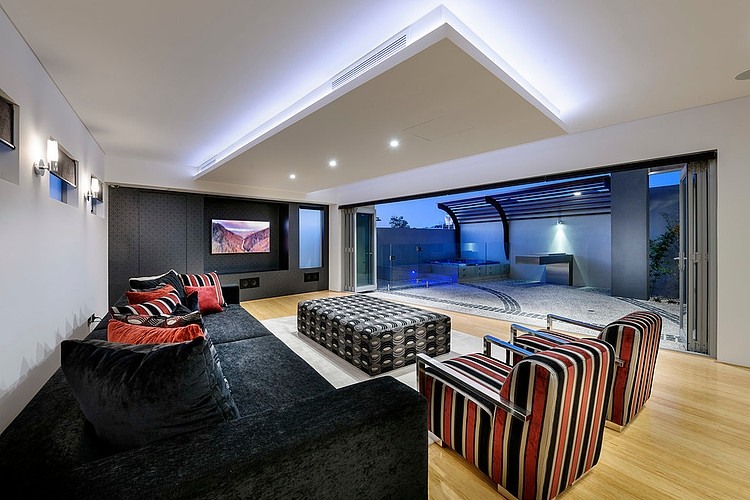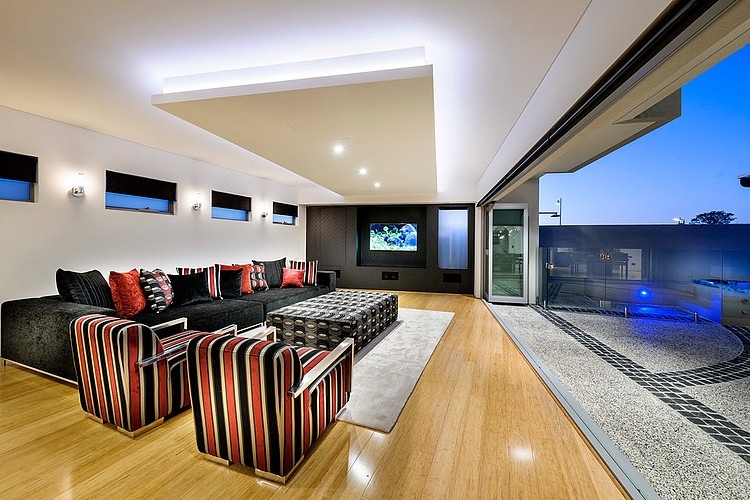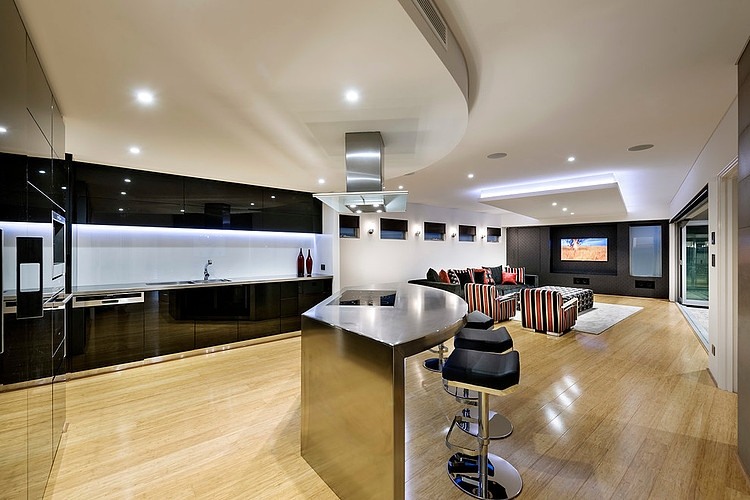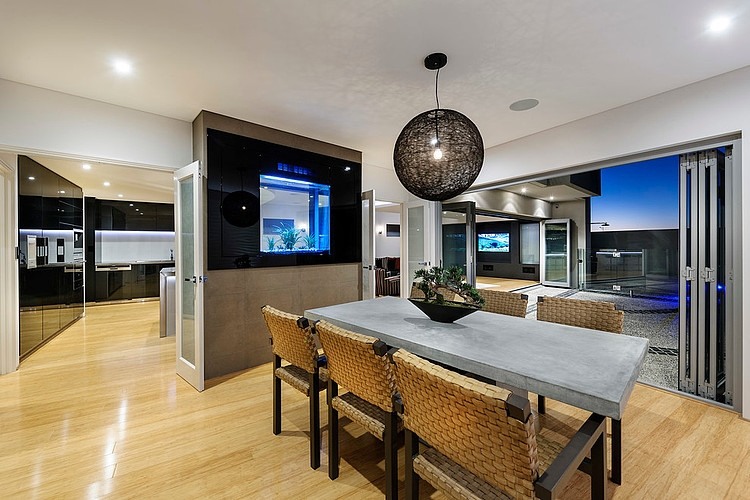 Technologically savvy, you can simply turn the living space of Mizu into a spacious home theater at the flick of a switch. Even the dining transforms itself into what the designers like to call a 'alfresco entertaining area'. Large sliding glass doors adorn the top level that houses the bedrooms and the bathroom. Merging sufficient privacy with an open, airy, design, this Port Coogee home also comes with a beautiful inner courtyard.
Another sparkling gem of the house (quite literally) is the mirror-black gloss-finished modern kitchen that offers great visual contrast when viewed against the white walls of the house. Radiant and refreshing, the Mizu House is definitely for those who love the clean and crisp contemporary look.