A brilliant solution is often something that is uncomplicated and inherently simple. Modern interior design is all about finding ingenious solutions to the many conundrums that urban home owners constantly face. Designed with openness and captivating charm, this cool Kiev apartment was conceptualized and brought to life by Alex Bykov. The idea behind the design is dubbed as constant motion. This does not mean there is a 70s styled revolving floor filled with glittering lights and gaudy décor (Though that would be fun too).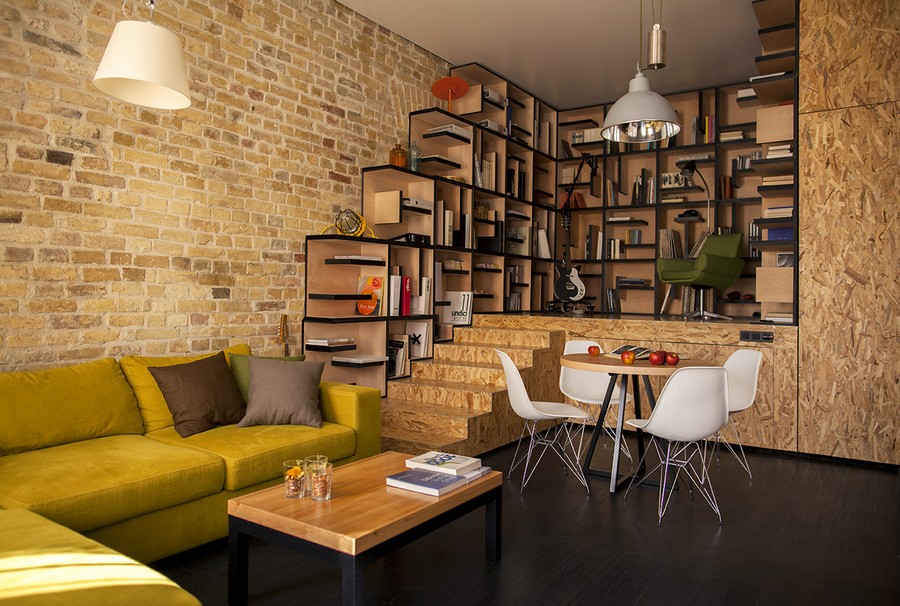 This compact apartment uses a blueprint where the bedroom, lounge, library and the bathroom are connected in a circular fashion with an ergonomic kitchen at the heart of it all. The plan is simple and yet looks gorgeous when executed to perfection. Movement between each room is natural and unhindered even while maintaining sufficient privacy wherever necessary. A family library designed in soft wood blends in with the pastel brick walls effortlessly and becomes the showstopper of the apartment.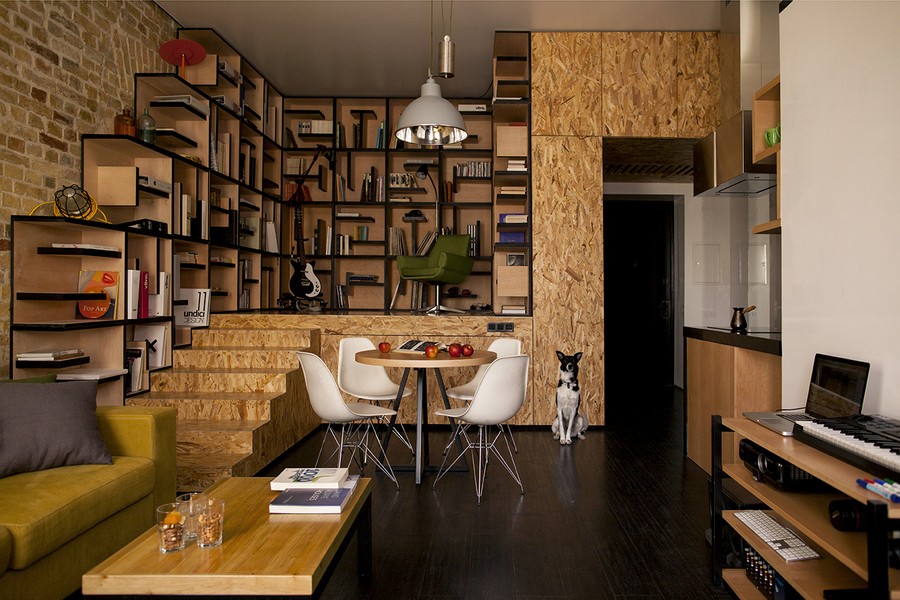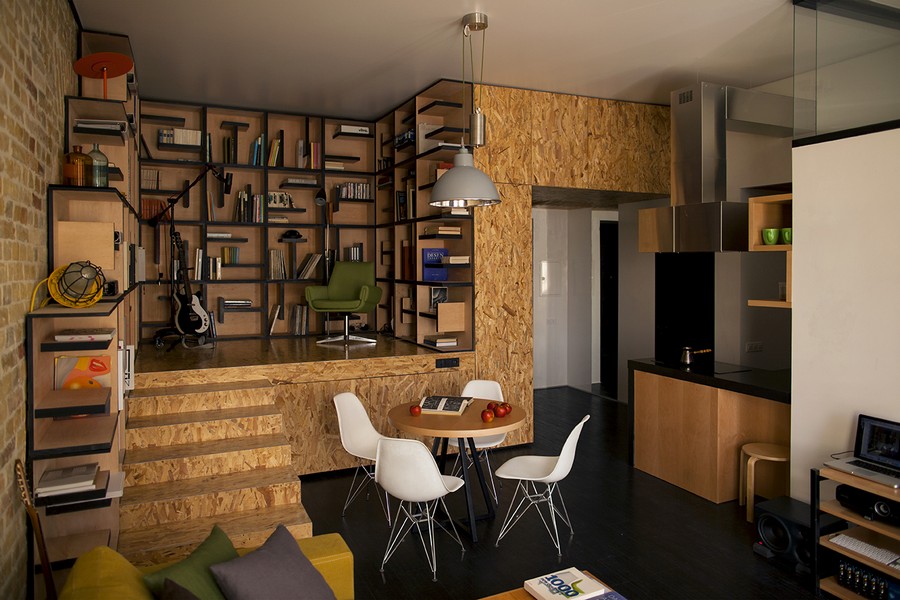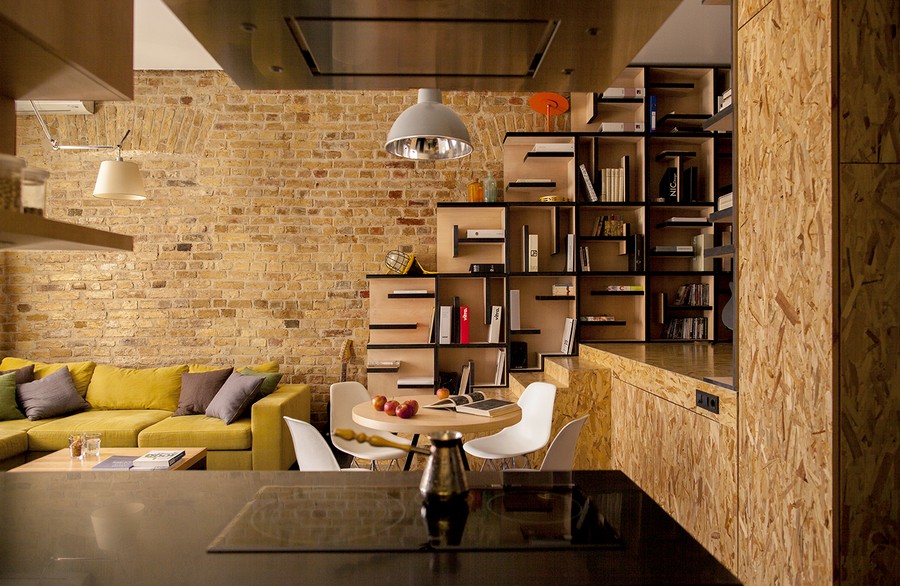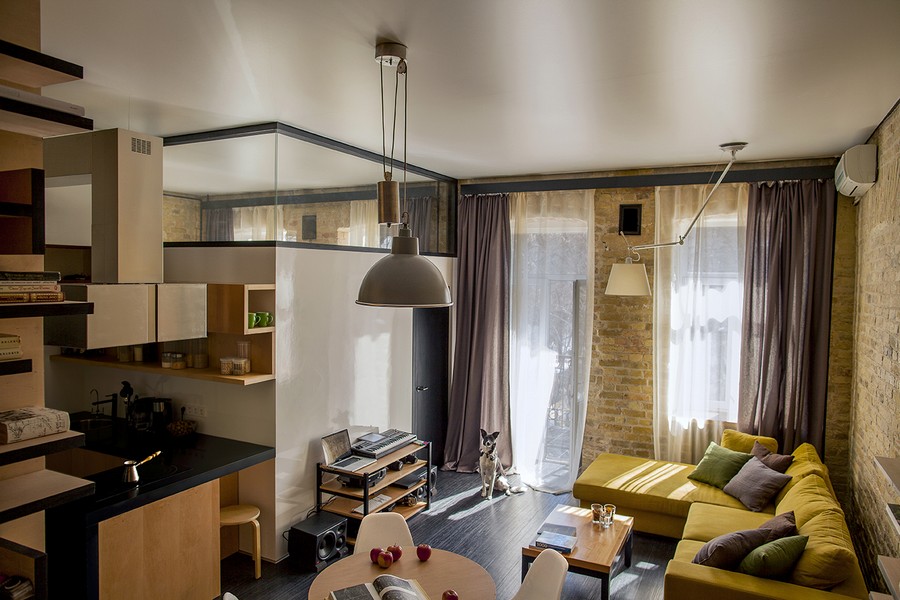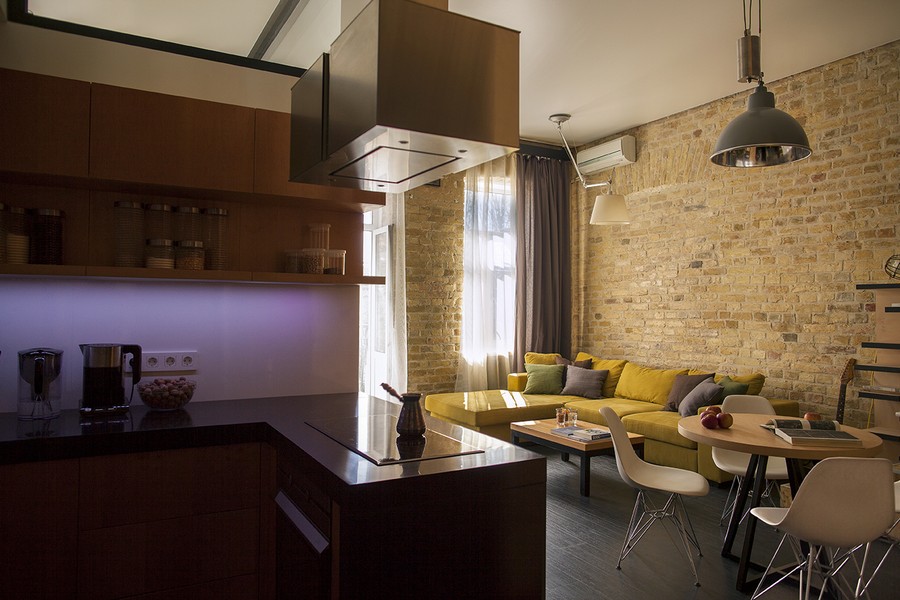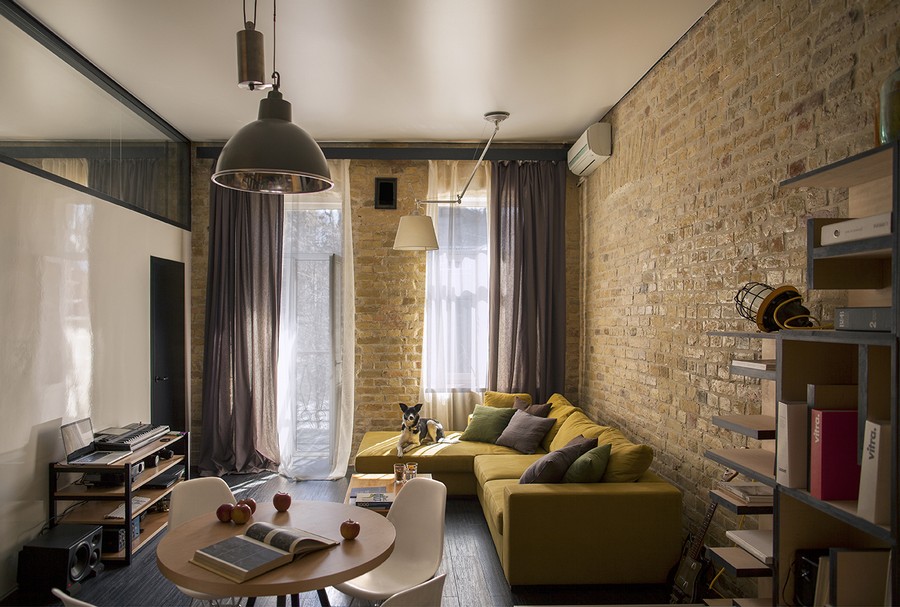 While the living room sports a colorful yellow couch, the bedroom exudes a more sober vibe in neutral tones. Functionality takes precedence over form as cool lighting and low cost décor make up most of the home. Interesting pendant light installations and a sleek contemporary bathroom complete the apartment.
Stylish unpretentious and cool, this Kiev apartment provides a great blueprint for those planning to design their own home in a savvy and space-conscious manner. And it does so with ample originality!