Beautiful and wide-open views of Lake Washington and Mount Rainier obviously make for a stunning sight every morning. Nestled next to the serene setting of Lake Washington in Seattle, this beautiful home is all about being one with the world outside. Large glass windows, sliding glass doors, an open living area and a lovely courtyard all welcome you at this beautiful getaway. Sporting four bedrooms along with three full bathrooms, the Courtyard House was designed by DeForest Architects.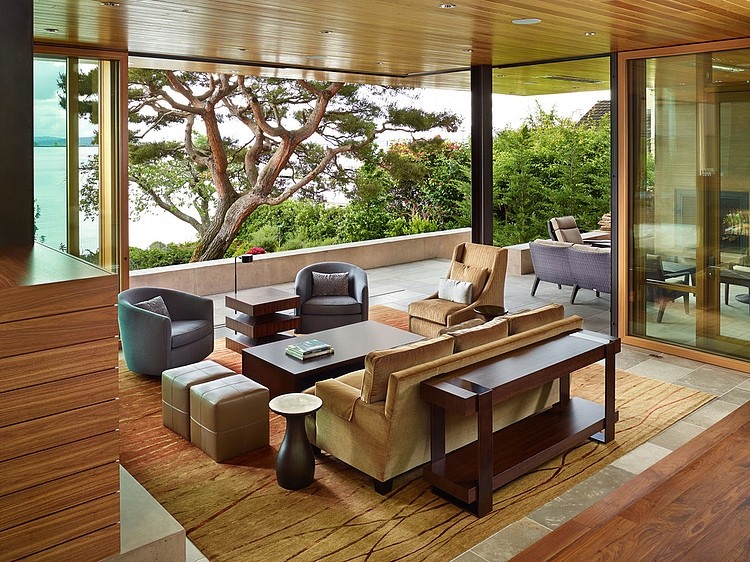 Embracing warm wooden along with sleek contemporary design, this cool Seattle retreat finds and elegant balance between adequate privacy and ample unabated lake views. The street façade of the home sees a series of stylish panels that keep the prying eyes away. Large overhangs are also in place to ensure there is sufficient protection on a really damp Seattle day. An open floor plan sees lines between the living area and the outdoors blurred even as an ergonomic kitchen and dining area anchor the lower level of the house.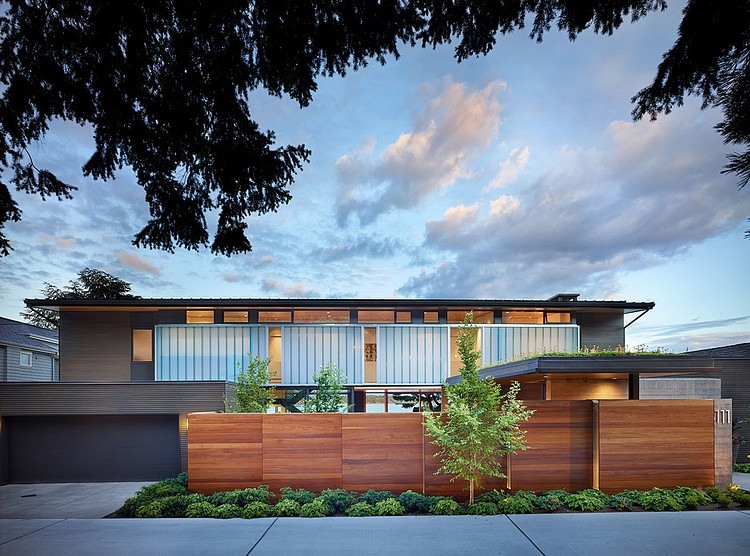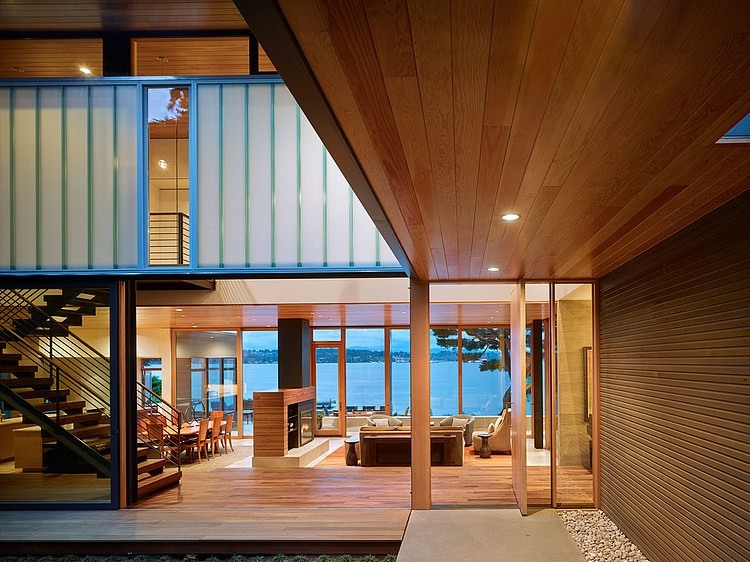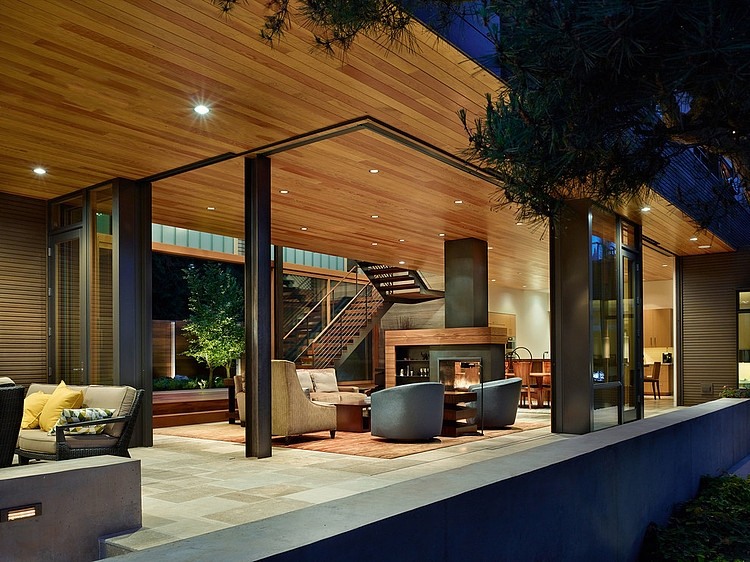 The entrance to the lakefront home is a serene courtyard with plenty of privacy. By removing much of the main floor structure, the main living spaces open to terraces, gardens and sweeping views.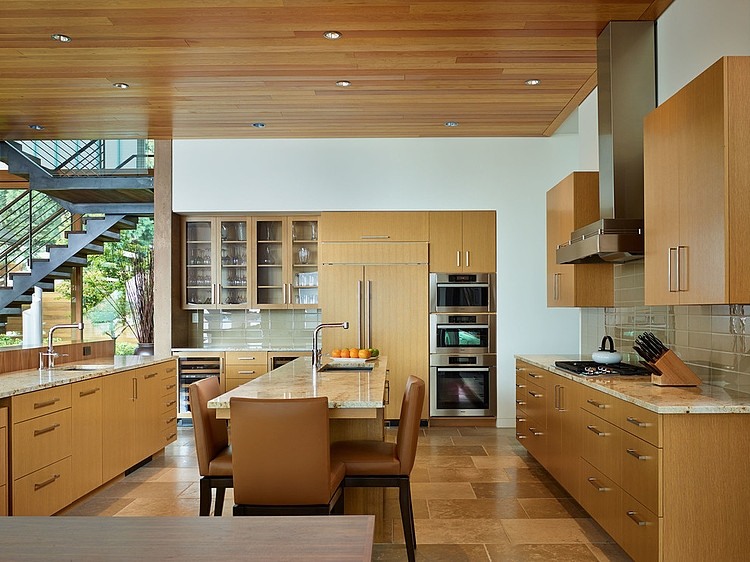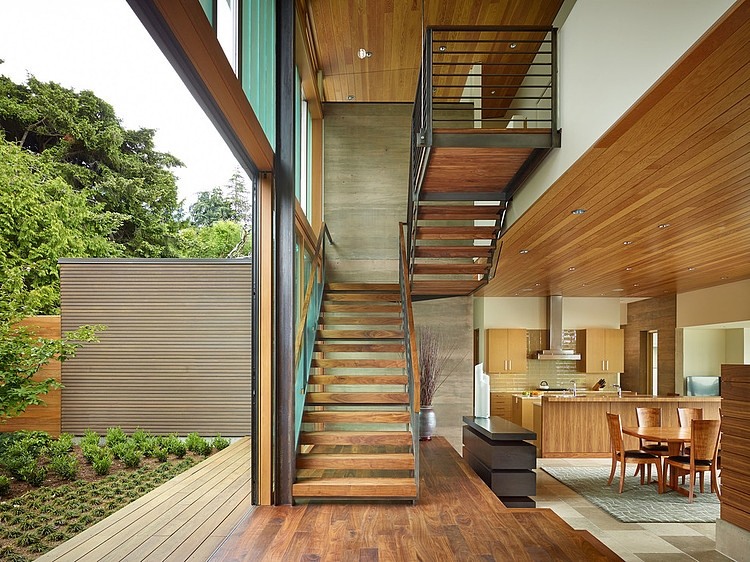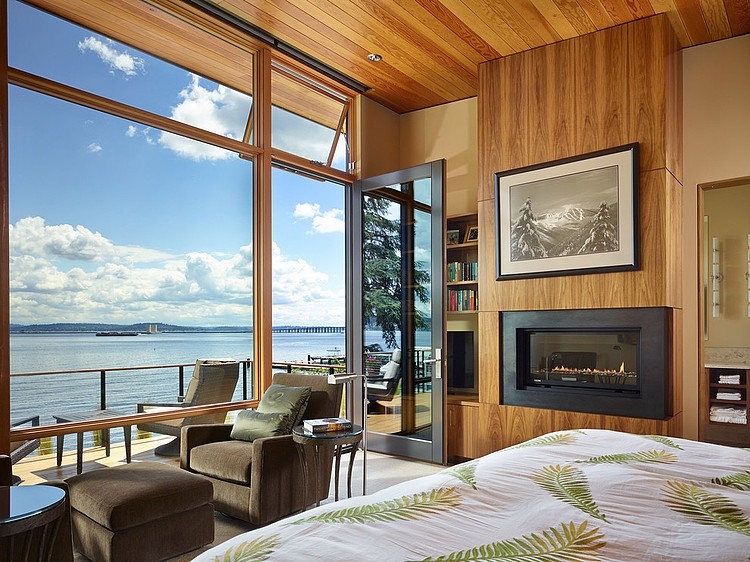 Wood is an element that dominates the visual of the house, while stone and glass compliment it perfectly. Lush green outdoors and courtyard tempt you to spend more time on the deck than indoors. The luxurious bedrooms and the modern bathrooms are placed on the top two levels along with an exercise room and an open lounge. Elegant and luxurious, the charm of the Courtyard House lies in the tranquil and panoramic landscape that surrounds the structure. The home itself simply looks like a modern refuge nestled in nature's soothing abode!