Vertical architecture is concept most often relegated to big city homes and small studio apartments. This fabulous cabin-styled residence in New Zealand is a brilliant example of how it can be translated to a more rustic setting. The 81 square meter dwelling designed by Glamuzina Paterson Architects incorporates several cool design features to create an ergonomic and efficient home. Combining the abundance of natural richness outside with the open interior, the exterior of this structure reminds us of stylish shipping container homes!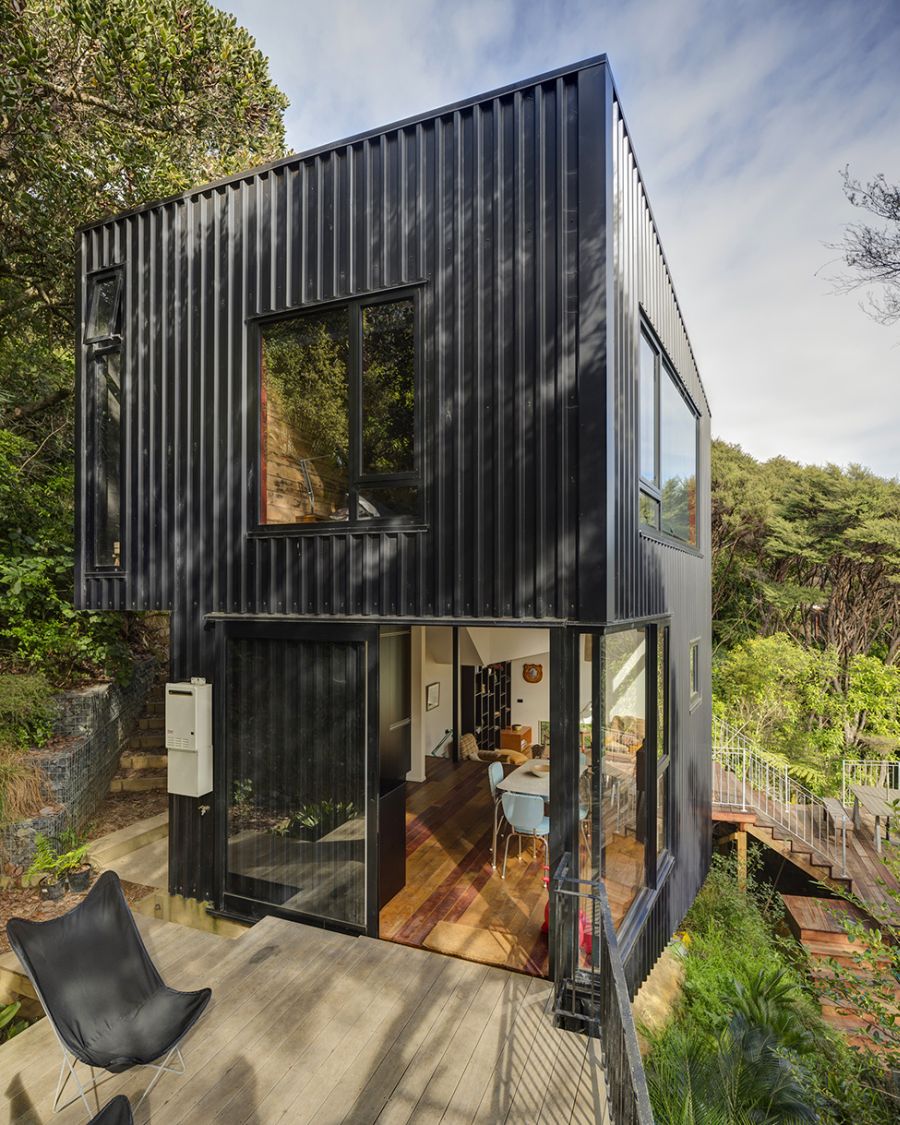 Beautiful Blackpool House throws up a multitude of delightful conundrums. While the exterior showcases a metallic aura, the interiors are clad in warm wooden surfaces that give the home an inviting appeal. A beautiful staircase leads to the narrow entrance-way of the residence. Step inside though and you will be surprised by the spacious interior. Carefully styled high ceiling gives the living space its unique look even as the four split levels allow you to explore the other rooms with ease.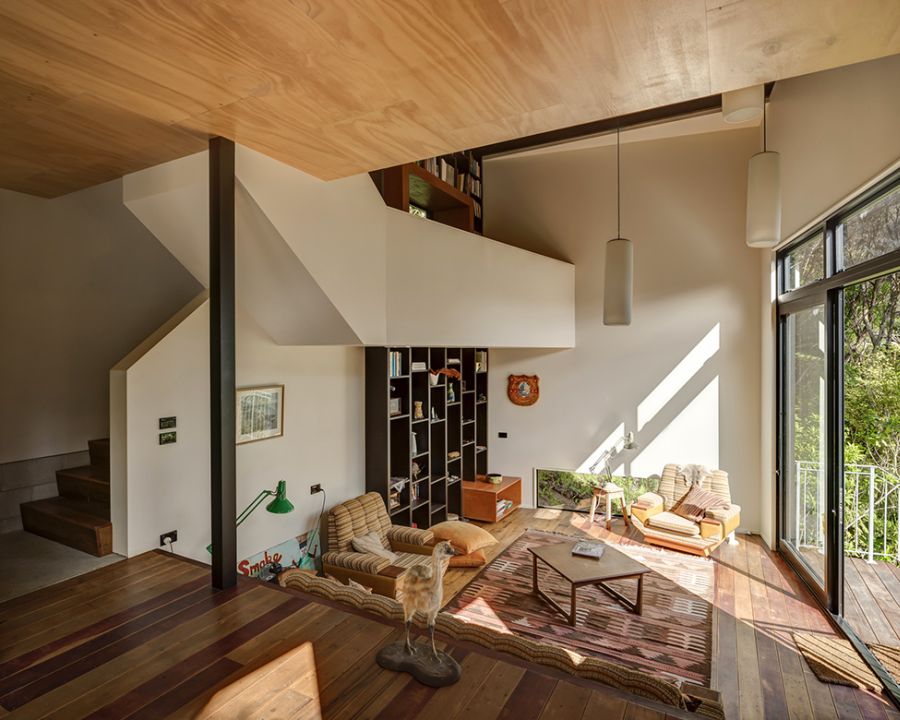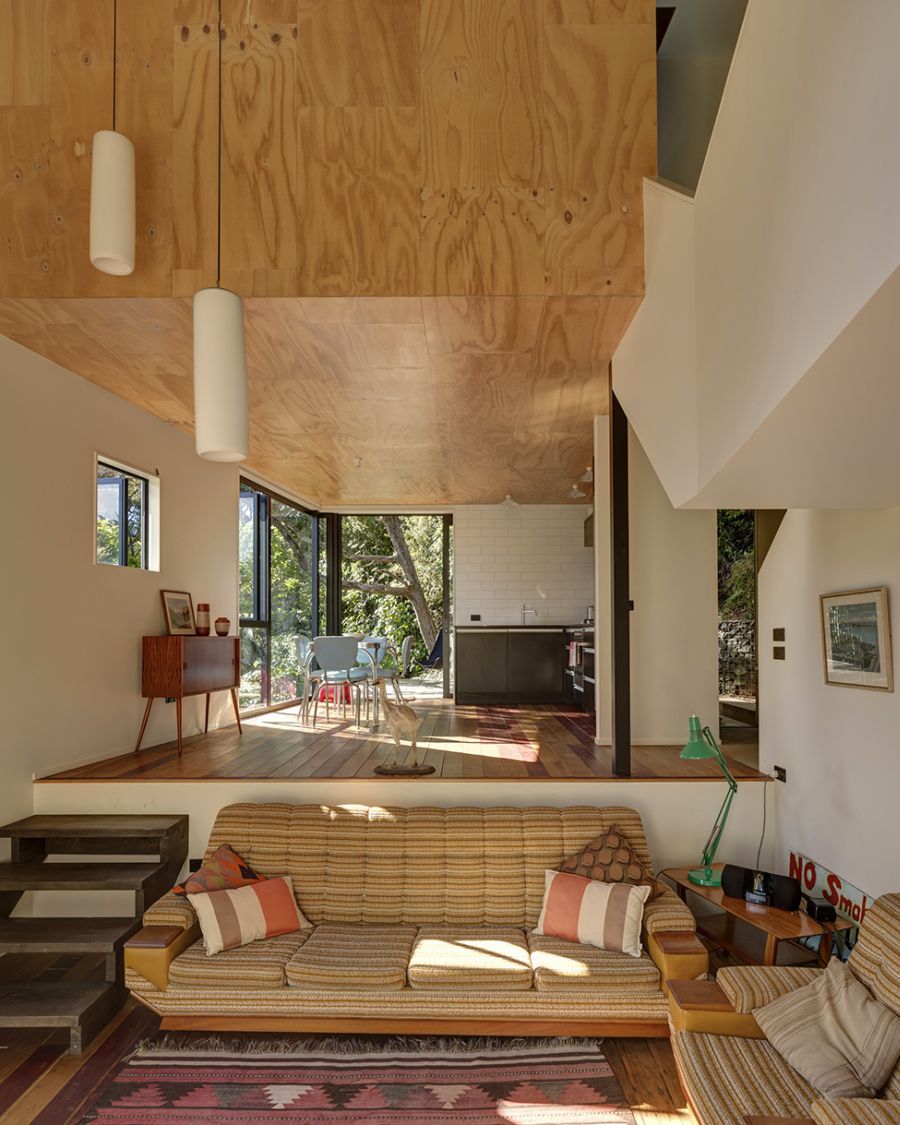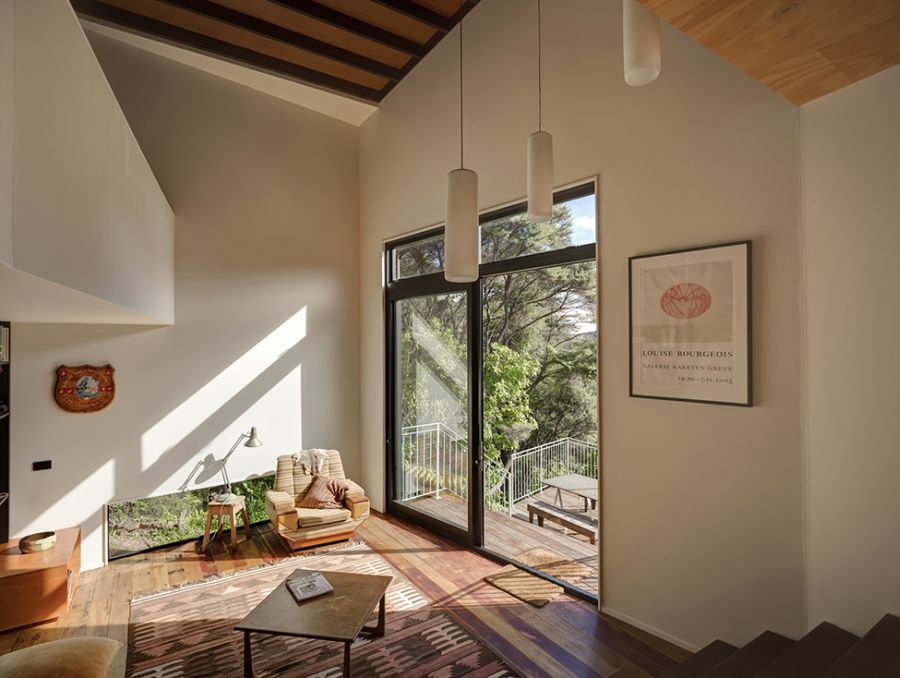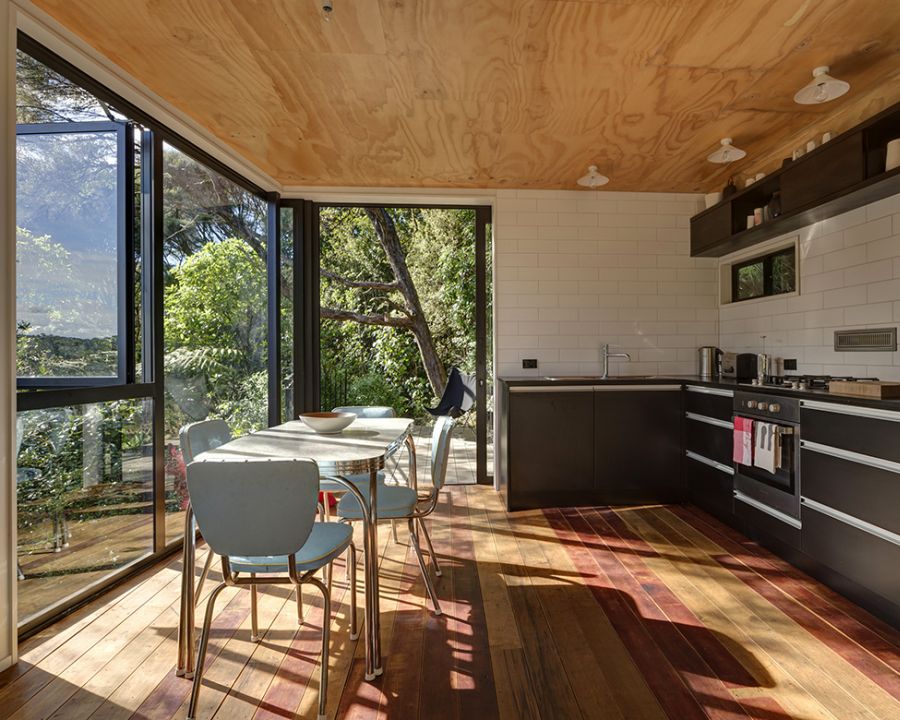 An ergonomic kitchen, compact dining area, plush bedroom and a cool library complete the house. Tall shelves and minimalistic design approach typify the interiors as emphasis is placed on utilizing every inch of vertical space on offer. Large sliding glass doors provide ample ventilation along with lovely views. Conceived to amalgamate necessary privacy with seamless connectivity with the lush green canopy outside, the soothing house allows you to escape the hustle and bustle of big city life.