Renovations and home upgrades are harder than they appear on the surface. They require careful planning, right execution and ample creativity. Owners of the Portola Valley House in California wanted a stylish modern vibe for their 1980's residence. Nestled amidst lush green vegetation and sitting on a hillside, the revamped home brings together luxurious interior with wonderful a view of the woods. The project was completed by Mark Brand Architecture, who altered the old living plan with open and flowing contemporary style.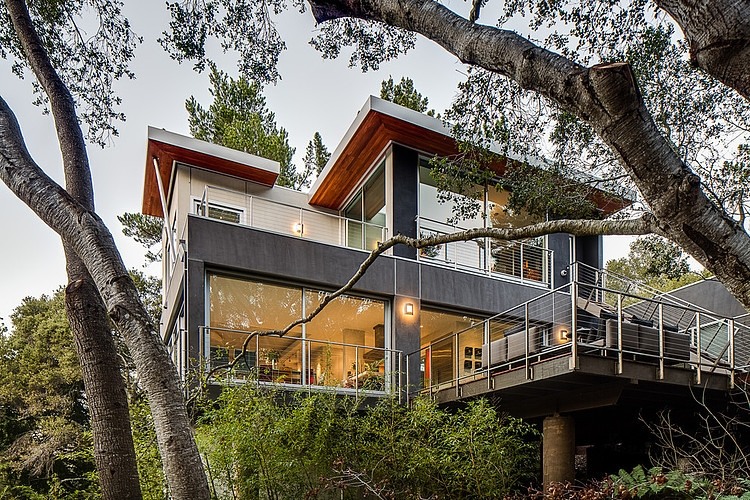 One of the first things the architects did was to replace the old sunroom with a fabulous dining area. The interior was opened up to the lovely views outside with large sliding glass doors and floor-to-ceiling glass windows. The spacious deck area becomes a natural extension of the home itself as the boundaries between the indoors and the exterior are cleverly blurred. Colorful and plush décor grace the living area that has a gorgeous fireplace at its heart.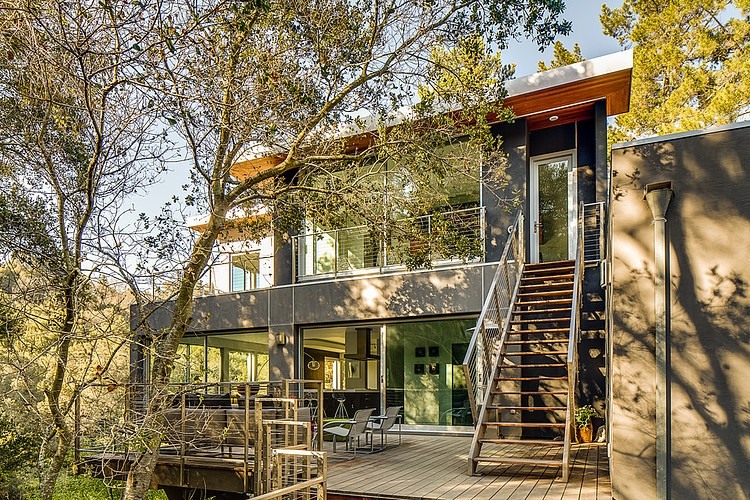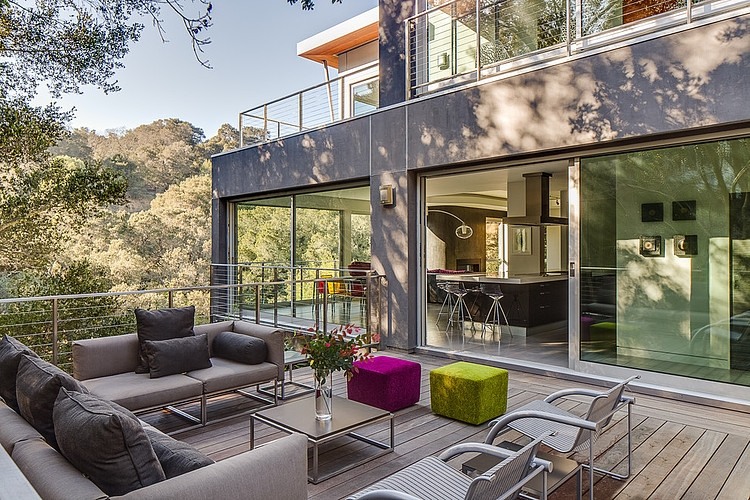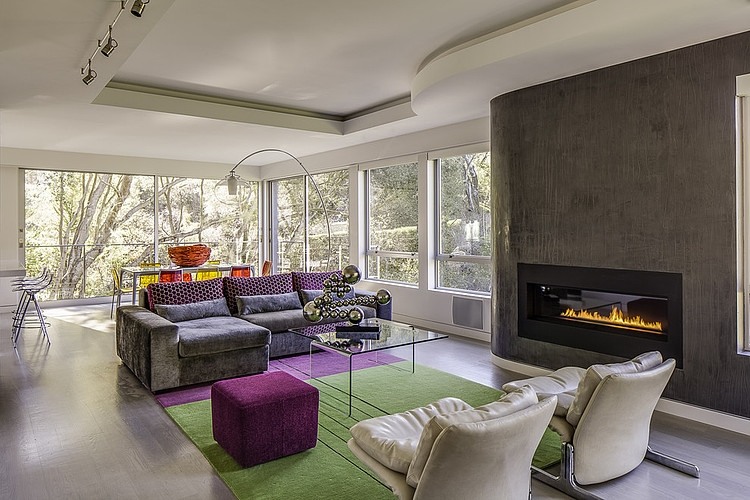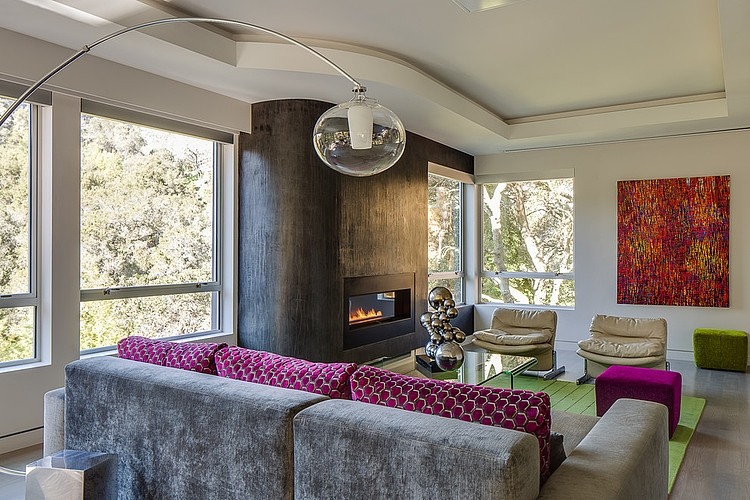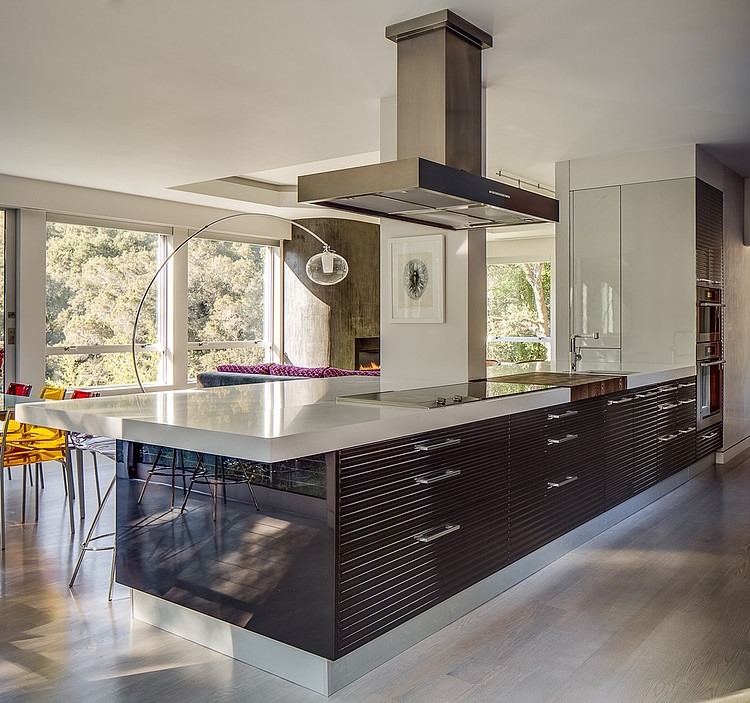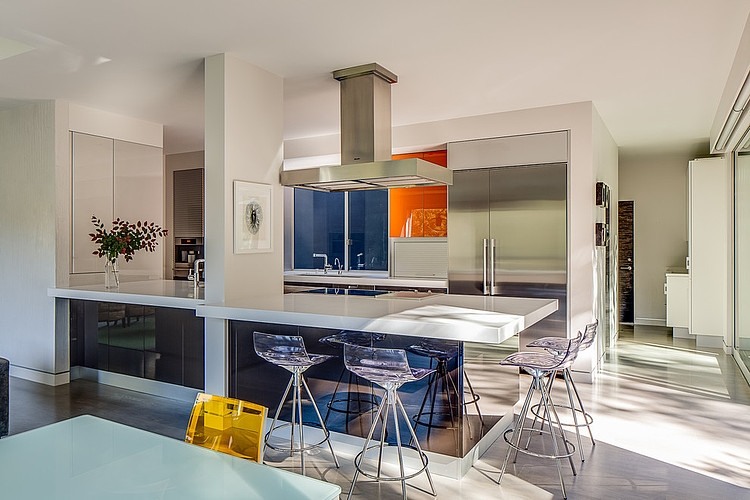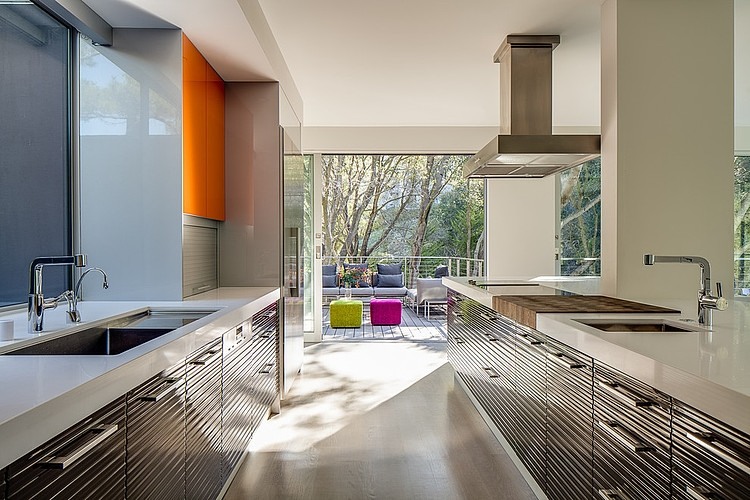 A sleek and ergonomic kitchen, spacious dining room, lavish bedrooms and modern bathrooms complete the renovated house. While the street façade of the building hides away the interior daftly and offers plenty of privacy, unabated views of the canopy greet you on the other side. Stainless steel railings and staircases add to the visual appeal of the revamped structure. Rustic on the outside and contemporary on the inside, the Portola Valley House now exudes a cool and breezy vibe.