The task of renovating an existing home is hard enough on most occasions. But to transform an old public library into a lovely house for a small family seems all the more challenging. Designed with a sense of warmth and openness by Jessica Helgerson Interiors Design, this beautiful residence in Sellwood, Portland is all about form and functionality coming together with a touch of traditional charm. The remodeled structure was originally a public library that was subsequently used as a meeting hall.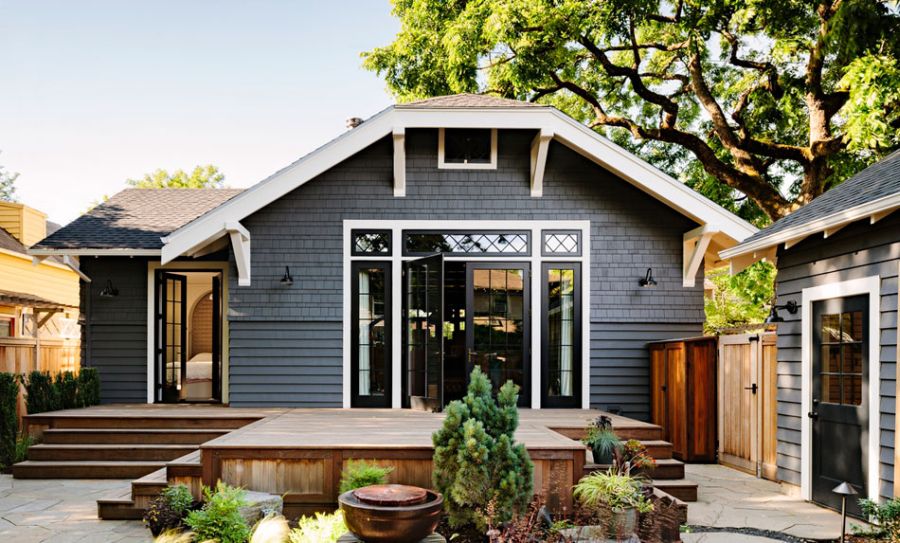 With a high ceiling, open interiors and ample room, the remodeling presented a few unique conundrums as well as design opportunities. An open floor plan was incorporated with the living, dining and kitchen areas coming together effortlessly. Large bookshelves were added wherever possible to remind those inside of the home's heritage. Lovely wooden surfaces have been incorporated generously even as warm palette of jewel-toned colors enlivens the space.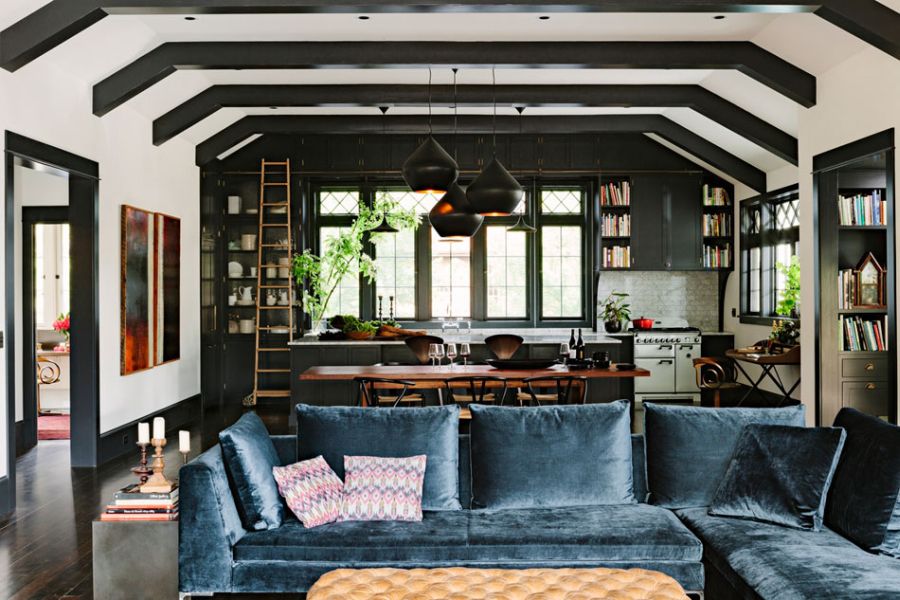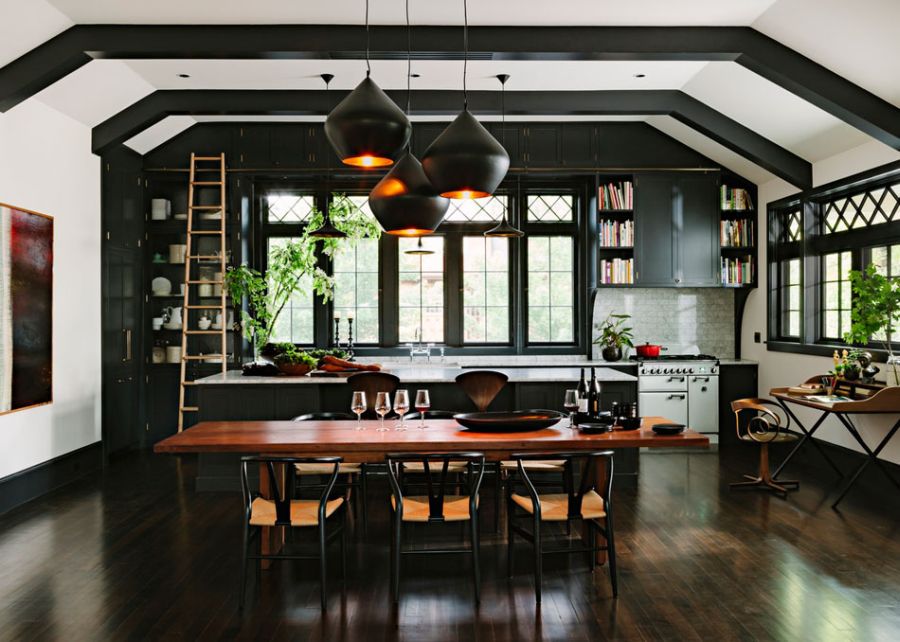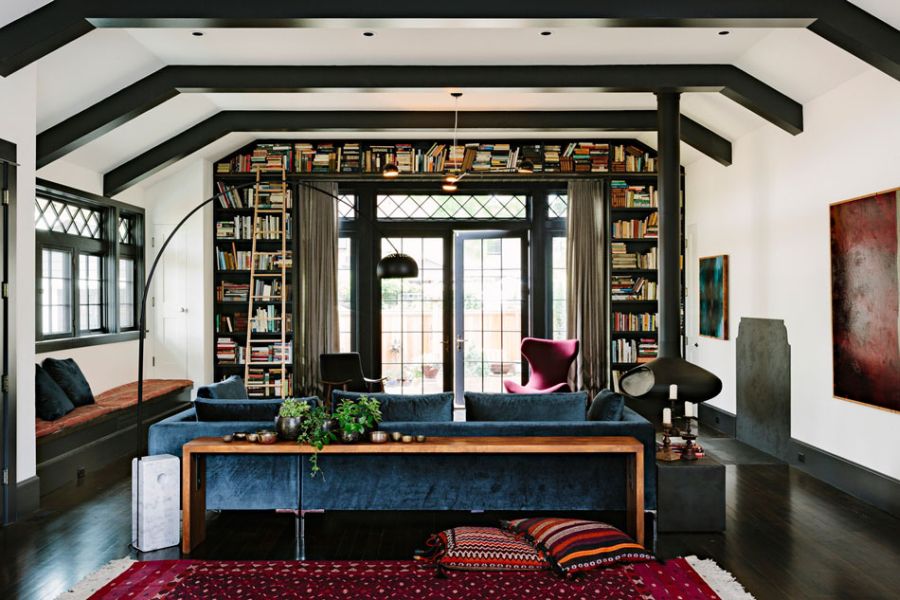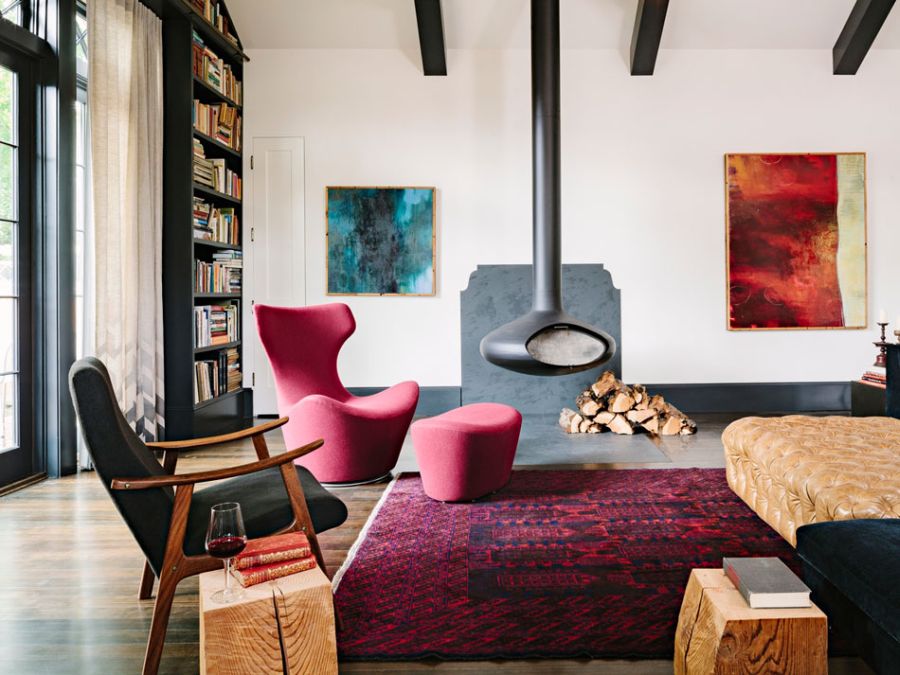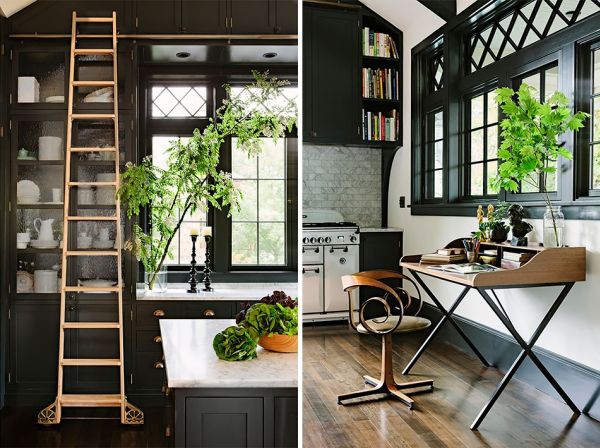 The bedrooms, guest room and the bathrooms make use of whatever space is on offer to the hilt. While the original façade was kept intact, extensive excavation was carried out to add a sauna, laundry room, an exercise room, and even a modern recording studio in the newly added basement. Ladders that allow access to the top shelves give the home a sense of playfulness even as a modern fireplace and contemporary décor are incorporated effortlessly.
Bringing together classic design elements, a rich color palette and a modern vibe, the home is a vibrant amalgamation of several different elements. That of course, is on top of the wonderful remodeling effort carried out by the folk at JHID!