Located on hillside next to the picturesque Lake Rur in Kreuzau , Germany, this lovely residence is all about the fabulous views outside. Dubbed the Lake House (Yes, not too high on the creative front with the name), the residence is unassuming, beautiful and makes for a wonderful retreat that offers plenty of privacy. Cloaked in a wonderful and natural green veil, it makes for a perfect escape from the hustle and bustle of big city life. Designed by LHVH Architekten, warm wooden tones are combined with transparent brilliance of glass to create a perfect modern cabin.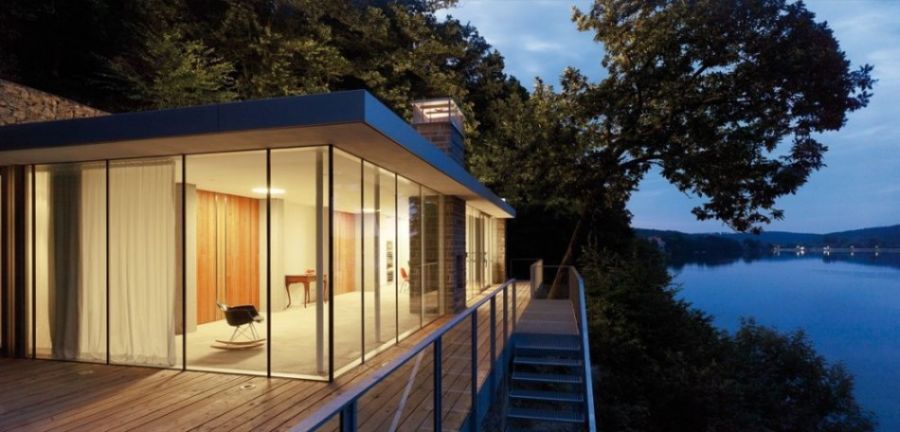 The glass façade is the most obvious feature of the house and allows those inside to experience the sights and sounds of the surrounding landscape with ease. A long wooden deck offers ample space to take in the fresh air outside. Cool white walls and warm cherry wood grace much of the interior. Simple décor additions ensure the house feels uncluttered and airy. Elevated position of the structure and warm lighting complete this picture-perfect escape set next to the Rur reservoir.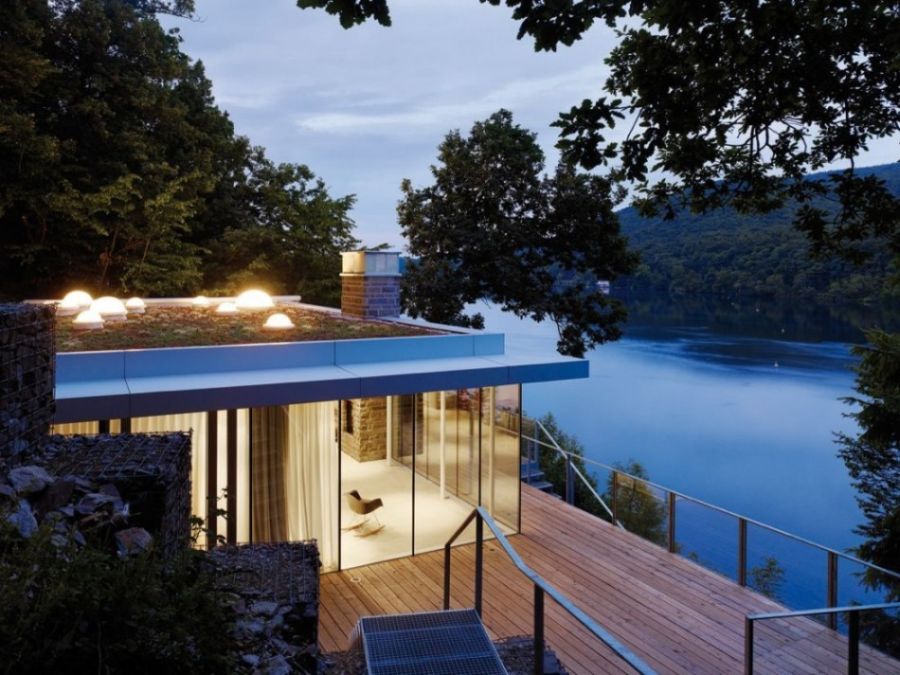 Living, dining and kitchen areas are all connected in one open floor plan with the private quarters and the bathroom nicely tucked away. Clean and well defined design lines bring in the contemporary touch as a warm fireplace keeps you company after sunset. Understated and elegant, it is an ideal getaway that offers a relaxed and soothing setting.