When a certain company, brand name or product becomes a household word, then you know that you have reached pinnacle of success. Just like Google has become synonymous with internet search engine domain, Formica is a name that is often used of amazing laminate surfaces crafted by various makers.
Such is the success of Formica. Developed as a lightweight insulation material, the Daniel O'Conor and Herbert Faber invented the material way back in 1913. Since then, it has seen several twists, turns, change in design trends and home architecture.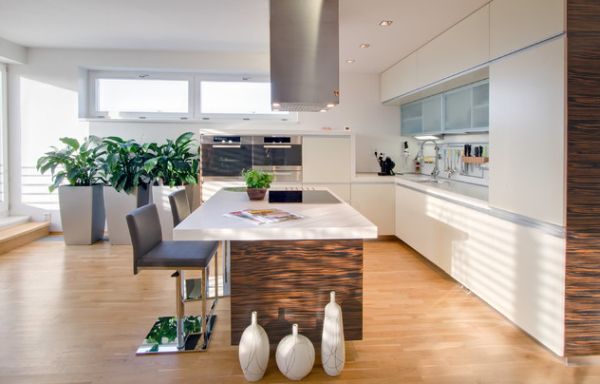 One constant through it all has been that shiny, sparkling surface that graced kitchens, diners and commercial interiors with captivating style! Formica was designed with the intention of replacing 'mica' as an insulator. While the name stuck with the laminate, history had a whole different path that took it from humble beginnings in Cincinnati to pretty much every household across the globe.
The 50s Design Boom in US
While Formica was involved in producing plastic-impregnated wood that was used for propellers and bomb parts during World War II, the period after the war was when it really took off. The US market in the post-war era saw a huge boom in real estate and the glossy surfaces of Formica were the perfect fit to the hip homes of the 50s that wanted durability, aesthetics and loads of colorful options.
[new_royalslider id="10″]
Laminate became all the rave in the good times as homes, diners, offices and even the interiors of luxury ocean liner Queen Mary saw the dominance of laminates.
Innovation Towards Contemporary Minimalism
Like every design trend, the arrival of the 70s and the 80s saw laminate surfaces take a backseat to wood and veneer that were taking over from the laminate craze. The company itself saw changing of hands several times in the last 100 years due to various legal and fiscal issues. Yet, the inspiration offered by Formica to the laminate industry has ensured that the glossy surface they introduced to the world lives in contemporary homes and kitchens.
[new_royalslider id="11″]
With textured laminates now bringing a whole new depth to design and semi-minimalism becoming a growing trend, laminate surfaces are once again back in the limelight.
March Towards East!
After its ascent in the West and across Europe, Formica today believes the future lies in the largely untapped Asian markets. Their venture into Malaysia and China mark a pivotal point that could re-ignite the laminate revolution. Texture laminates are changing the landscape even further by adding great natural grain and depth to design.
[new_royalslider id="12″]
The colors, memories and nostalgia that laminate surfaces bring make them a constant favorite. Everyone has their own fond memory of a bright laminate surface that was a central part of their childhood or teen life. As we look back at 100 years of Formica, we a take a look at some gorgeous modern interiors that incorporate laminate effortlessly. And we sure hope the success story spans another century with many twists and turns!
100 years … that's really something folks!