My passion for functional and eye-catching laundry rooms is well known here on Decoist. Laundry rooms are seldom missing the attention they deserve and have long been relegated from the life of the house. But with homeowners getting busier lives, and considering their needs to multitask, people are becoming more inclined to reintegrate these common space rooms back into their homes. And they do it by proving that a utilitarian room doesn't need to be void of style, but beautiful and efficient at the same time.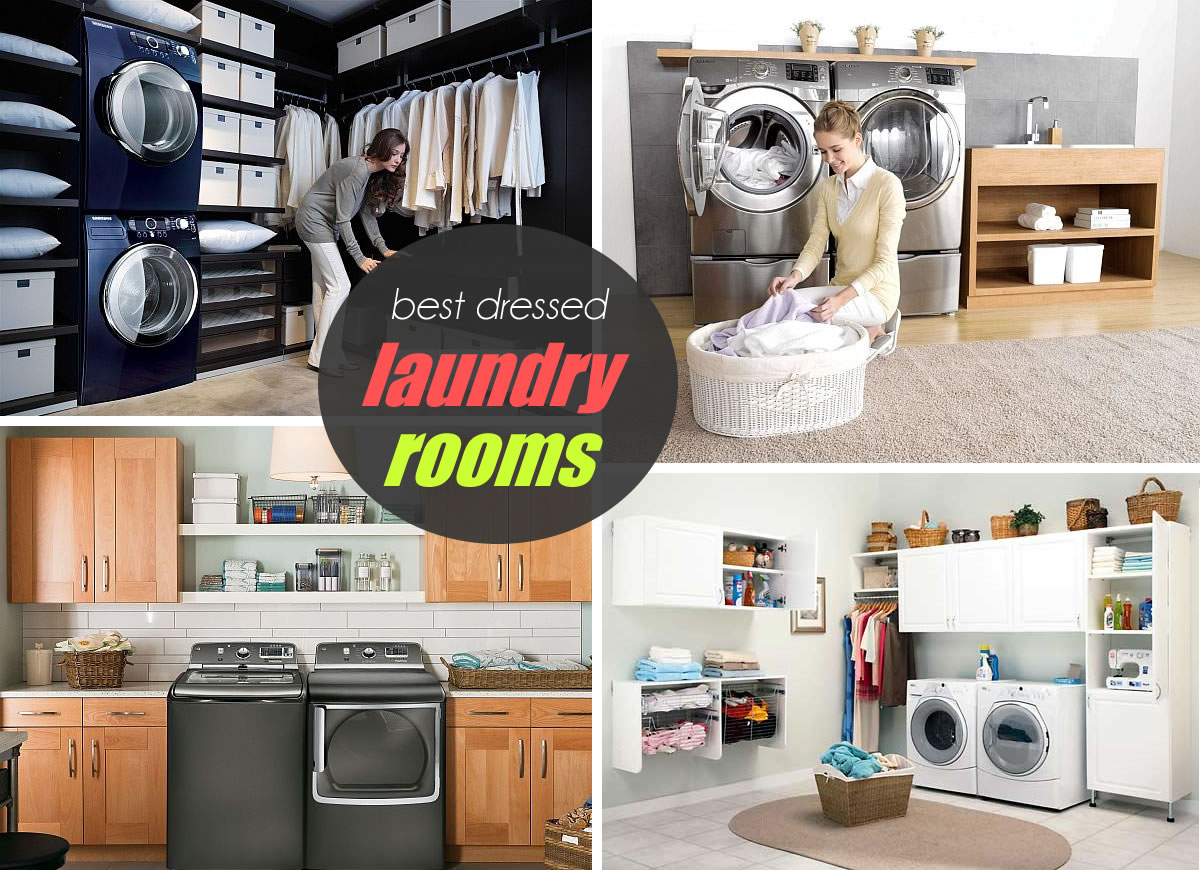 With that in mind we're proudly announcing  that this month Decoist is going to judge together with Samsung Home Appliances USA — who have just launched this contest on Pinterest, the best dressed laundry room. The perks of being one of the judges in this contest is that we're going to delight ourselves with loads of amazing pictures with different styles and designs.
Without further ado, here it is.
CONTEST: Best Dressed Laundry Room (Samsung)
How does it work? Follow Samsung on Pinterest (you may want to follow Decoist, too, while you're at it) and pin your entries with the #SamsungSpinCycle tag.  The contest is in full swing until 11:59 p.m. ET on 8/25/13. It is open to all legal residents in the US (all 50 states and DC), 18 years and older. For official rules you can go to http://bit.ly/BDLR_Rules.
What is the prize? You could win a brand new Samsung top load washer and dryer set with an approximate retail value ("ARV") of $2,400. Woot! Woot! Woot!
How can I win this? As a media partner of Samsung Home Appliances USA and  judge in the contest, Decoist will judge all eligible pictures over the following criteria: Overall aesthetic of the pinned images (33%), Creativity/originality of the pinned images (33%) and Representation of the home and contest theme (including décor, laundry room organization, etc.) (34%). The image with the highest total score (all judges combined) will win.
So now for a little sneak peak on how we're going to vote; we can tell you what we'll be looking for. For us at Decoist, the best picture will be of a laundry room that combines a stylish, versatile layout (I dare say a bit modern, too) with the multifunctional aspect of such a room. Our whole attention will be leveraged on details and creativity.
Know of a laundry room which has all these? Have your try … May the most creative, win!