Project Albatross located in Mermaid Beach, Queensland is a tropical getaway that combines the charm of the sun, sea and sand outdoors with lavish elegance indoors. Part of the famed Gold Coast, the house has been designed to take in the many sights and sounds outside in an unabated manner. Flowing interiors that seem to have seamless connectivity with the surroundings grace the Albatross Residence throughout. Designed by BGD Architects, an open living plan coupled with beautiful use of wood, stone and glass elevates the appeal of this majestic beach house.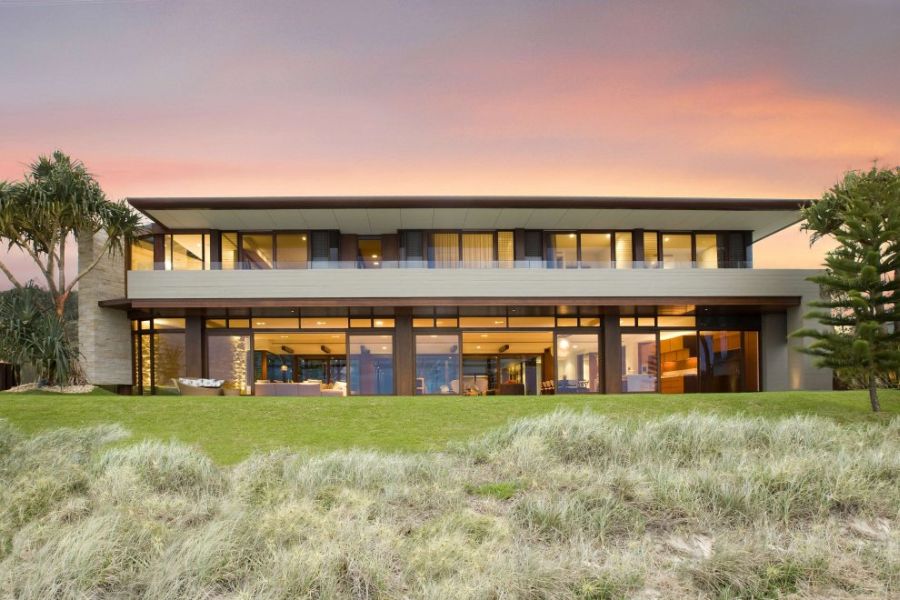 While the façade of the structure itself offers ample privacy thanks to the daft use of wood and concrete, the elevation facing the ocean offers unobstructed views. Extravagant use of glass and large sliding glass doors ensure there is ample natural ventilation at all times. Presence of warm wooden surfaces and timber accents in the residence gives it an inviting and cozy atmosphere. While the lower level of the structure holds the living area, dining space and the ergonomic kitchen, plush bedroom and bathrooms are housed in the top level.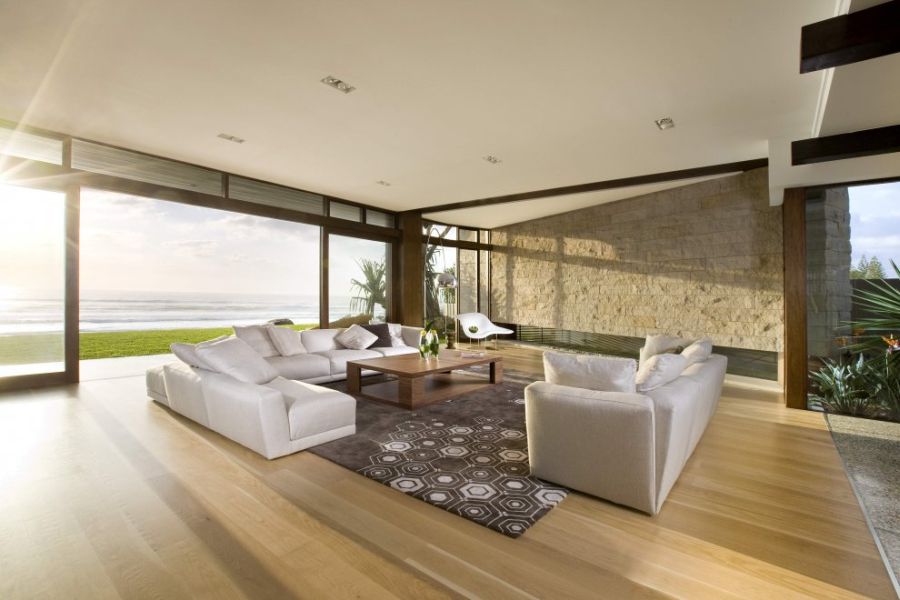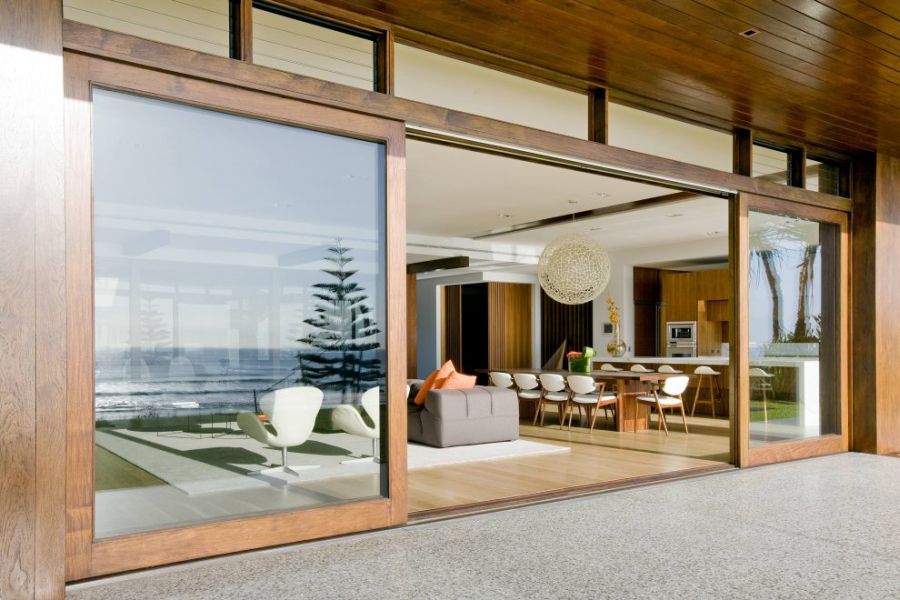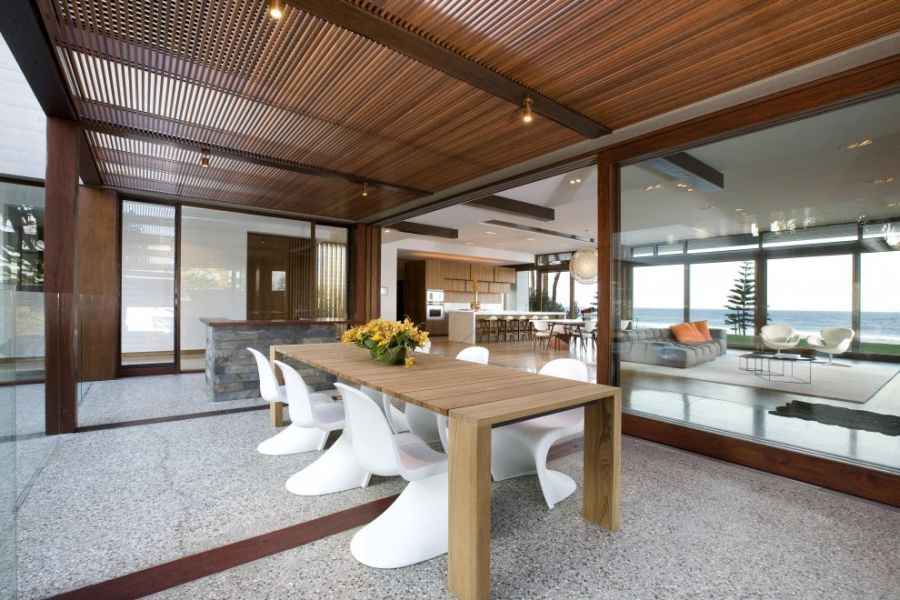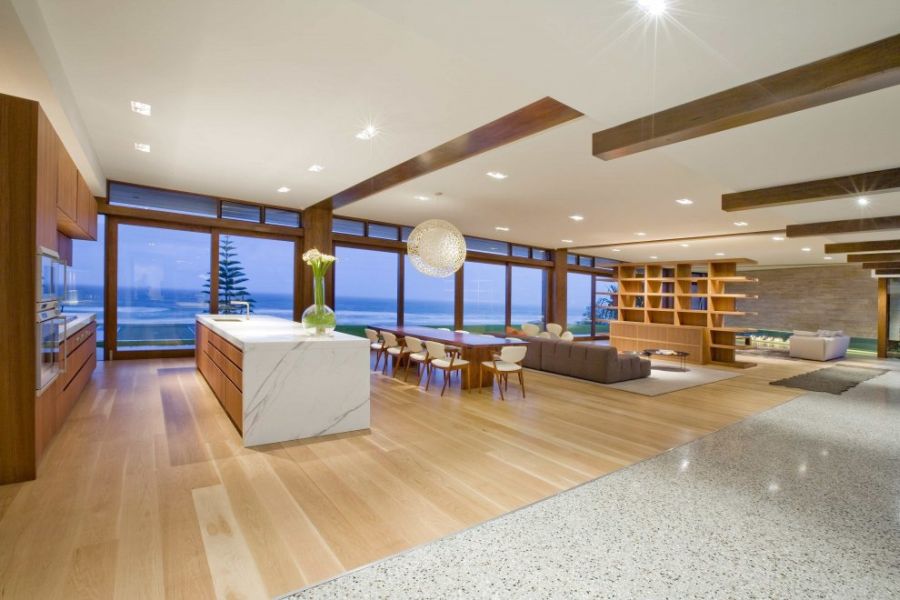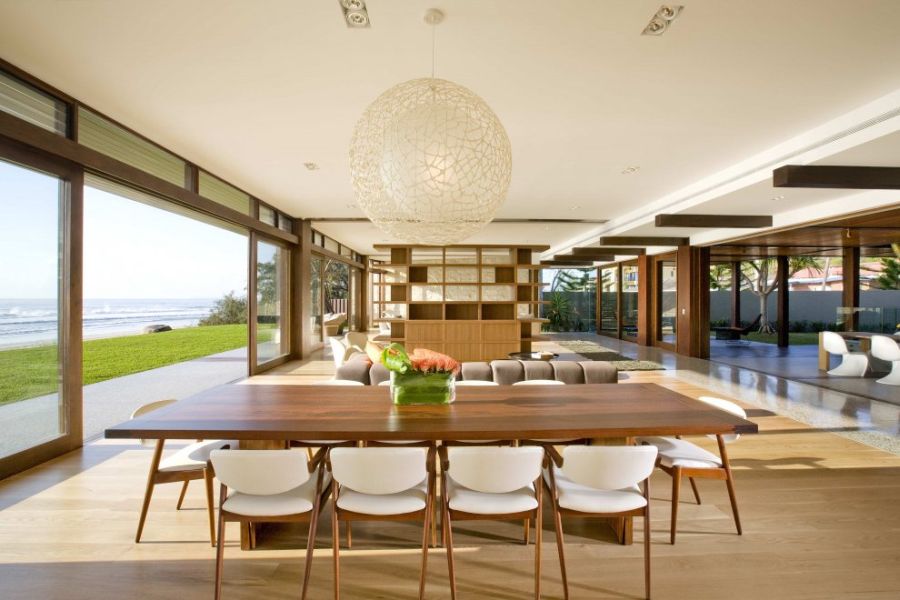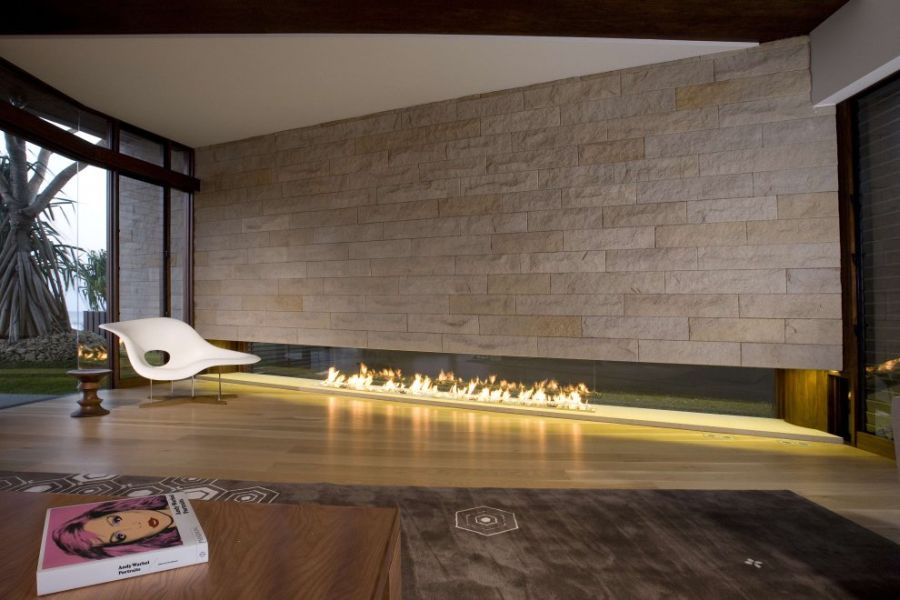 Apart from the cool neutral tones of the décor, sleek and well define lines ensure that the contemporary style is maintained in every room of the home. A lavish swimming pool with large deck space on all four sides and bathrooms that exude as much sumptuousness as any top notch spa stand out as the highlights of this relaxing dwelling. Crafted to present the perfect ambiance as you sit next to a large stone fireplace and enjoy the ocean views, Project Albatross woos you with its dreamy images!