Most people spend a lot of time in their bedrooms. From laying your head down at night to getting dressed in the morning, your bedroom sees a lot of traffic everyday. Inject a little luxury into this vital space with a chic upholstered headboard. The plush surface and intricate detailing will transform your bed into a posh palace. So bust out your creative skills and dive into one of these DIY upholstered headboards.
Simple and Sleek
The sleek appearance of this headboard by Casey of K.I.D. Collective is the epitome of modern design. Fans of minimalist DIYing will appreciate the clean lines and waxy texture of this upholstered beauty. When completing this project, stick to waxed canvas or a similarly structured fabric to maintain crisp folds.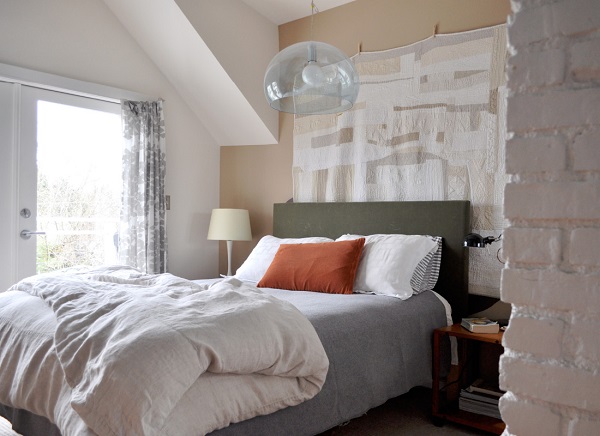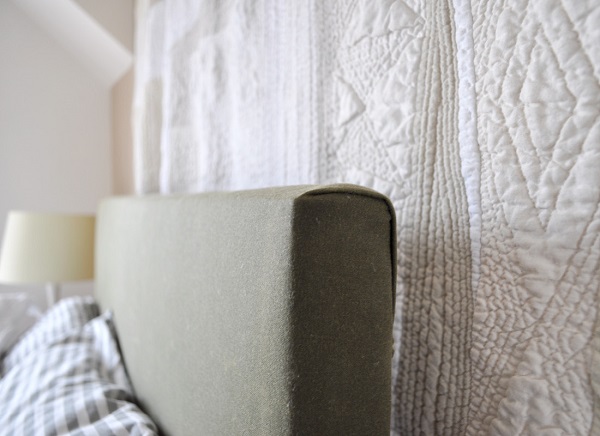 Curved Creations
This coral stunner by Sarah of Sarah M. Dorsey Designs would look right at home in a tropical resort setting. The result is so luxurious, it's hard to believe it was made from a curtain panel! Make this headboard the focal point of your bedroom by keeping the rest of your color scheme muted and neutral for maximum impact.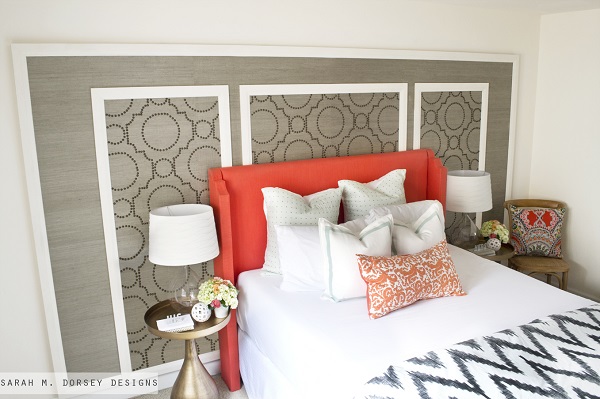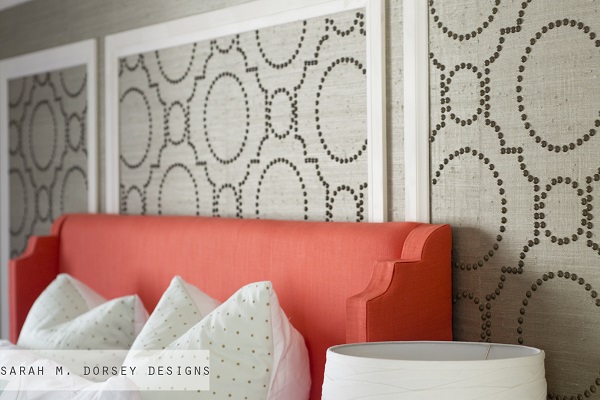 Tap into the power of a playful print with this curved headboard by Adrienne of Crafty Little Gnome. The bright floral fabric of this DIY creates a center of visual interest against a solid wall. For more pattern play mix and match decorative pillows in different colors and textures.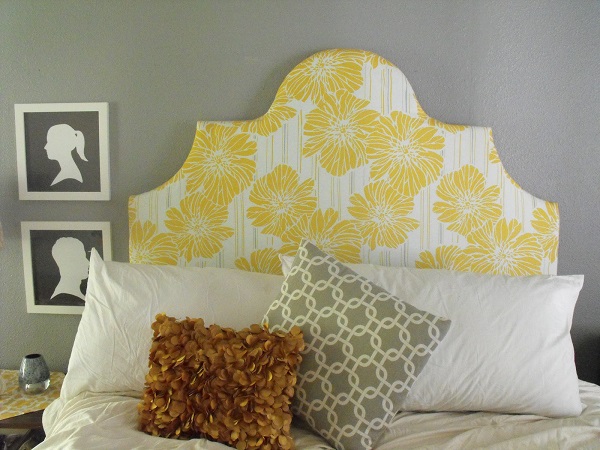 Tufted Elegance
Ensure your child snoozes in style with this tufted headboard by Tamsyn of Max and Me. This project is a win-win: kids will appreciate the added cushion of the padded DIY, and you'll love completing such a simple project! Because the tufting will be the main focus of your design, choose a textured fabric like linen for an extra dose of luxury.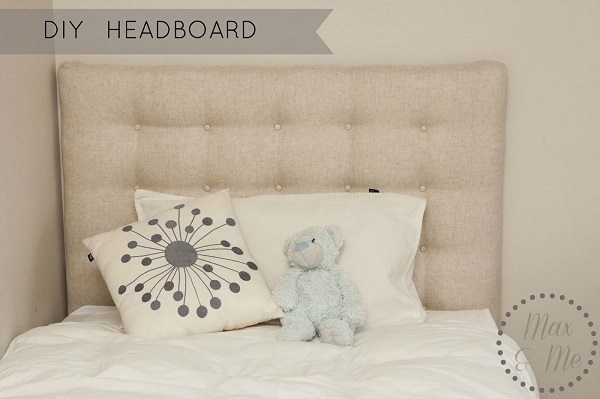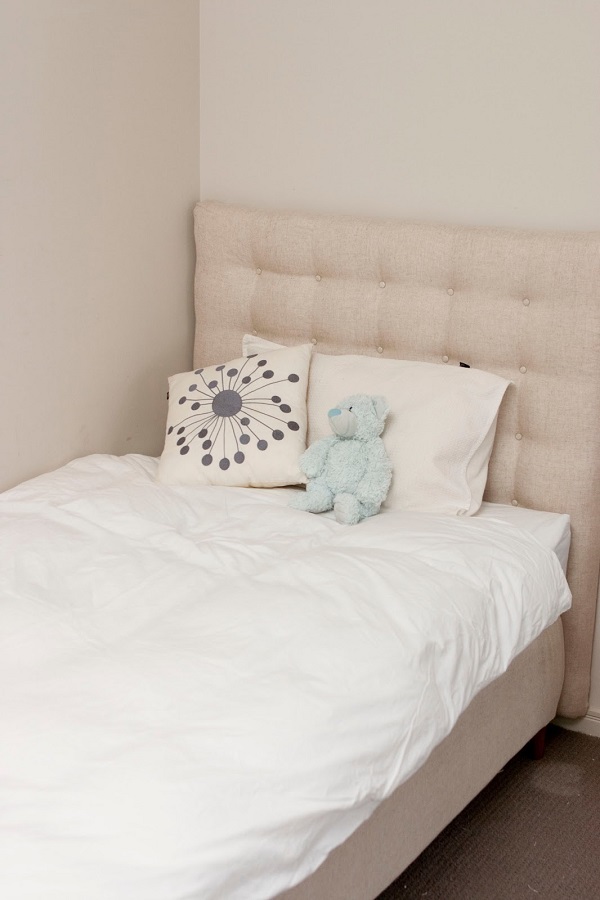 Upholster like a pro with this tutorial by Kate of Centsational Girl. Quality materials like upholstery grade fabric and professional batting create a grand, eye-catching bedroom statement. While trendy, bright colors are great for decor DIYs, classic neutrals lend a timeless appeal.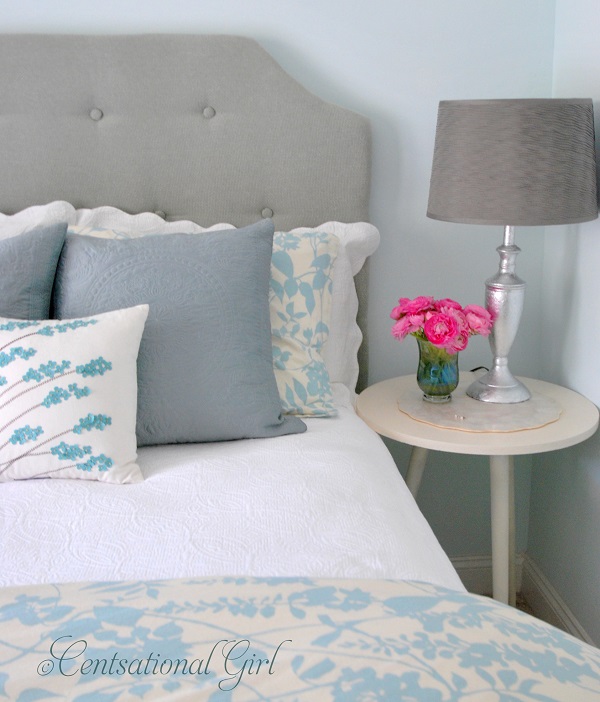 The addition of wings on the sides of your headboard will add a regal touch and allow more space include creative details. This tufted headboard by Sarah of Sarah. M. Dorsey Designs even features nail heads for an extra dose of elegance.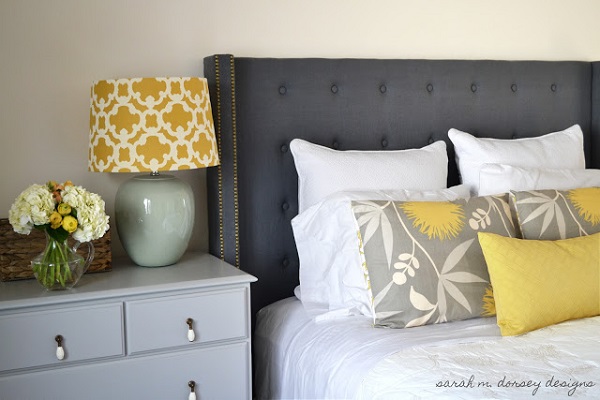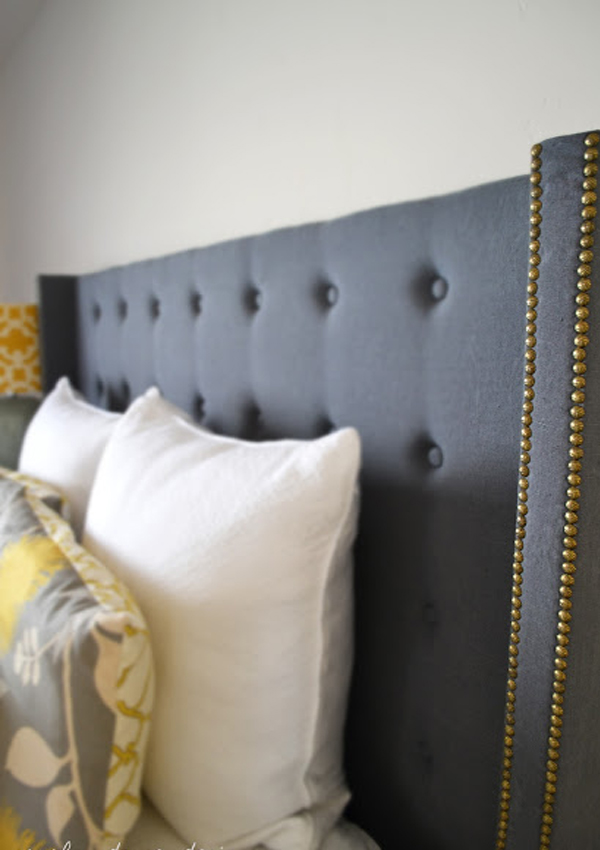 Studded Design
Alexis of Viva Good proves that sometimes simple is better with this studded upholstered beauty. The gray canvas and black nail heads would look lovely in a monochromatic themed room. When choosing a fabric for your headboard, be careful to choose the appropriate weight. Your padding or batting might show through a thin fabric, and a heavy fabric will be too difficult to maneuver.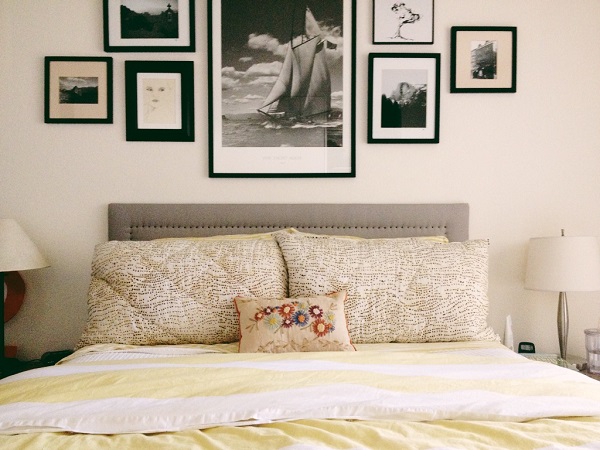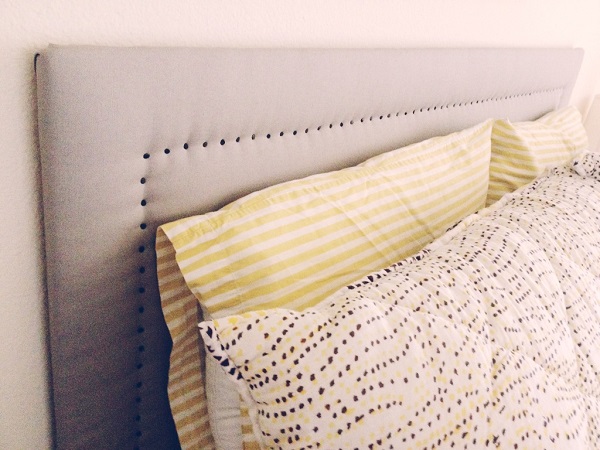 This DIY by Michelle of Sweet 10 gives traditional nail head details a modern twist. Simple lines and a neutral color lends a posh feel any decor enthusiast would love. With such a classic design, don't be afraid to feature colorful, playful linen.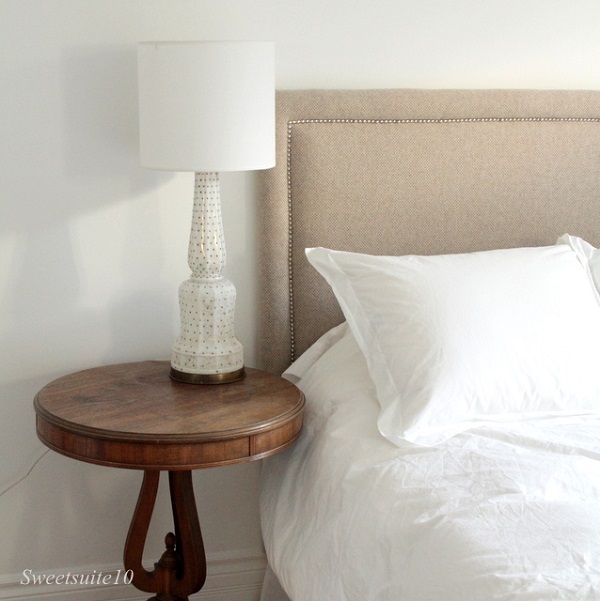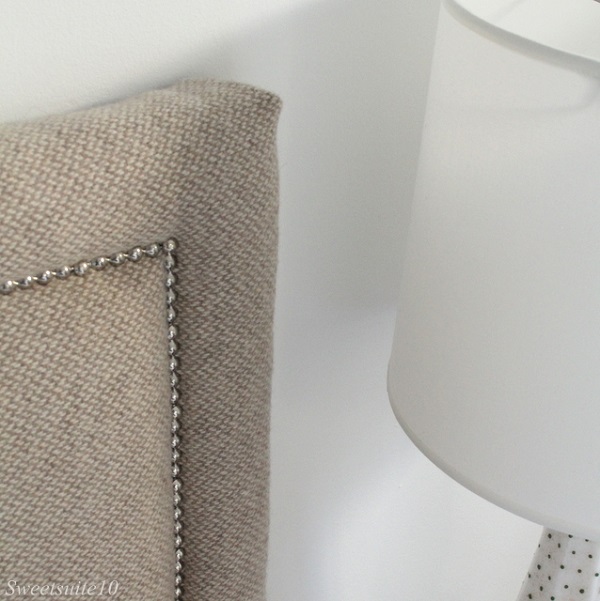 The elegant appearance of these upholstered headboards will make an impressive addition to your bedroom. Whether sleek and modern or classic and detailed, an upholstered headboard provides the perfect finishing touch. Which DIY did you like the best? Tell us in a comment below.