Technology has invaded the kitchen. Lots of gadgets employ the latest cutting edge technology to make our kitchen time more enjoyable and timely with just a touch of geekness. OK, maybe a little heavy on the geek part, but it blends so well into the modern kitchen.
Here is just a sampling of high tech kitchen gadgets we found. There are hundreds of additional gadgets out there, so enjoy these!
Tablets in the Kitchen
I remember when we had a tablet in the kitchen so we could add items to the grocery list as we used up the food. A pencil was tied to a string that was attached to the tablet. Whenever someone went to the store, they would tear off the pages with the list and buy the needed items.
Today, the modern tablet is a, well, a tablet! You can keep track or your grocery list, collect recipes and even browse the Internet for more cooking information. Let's look at some products that make use of the tablets.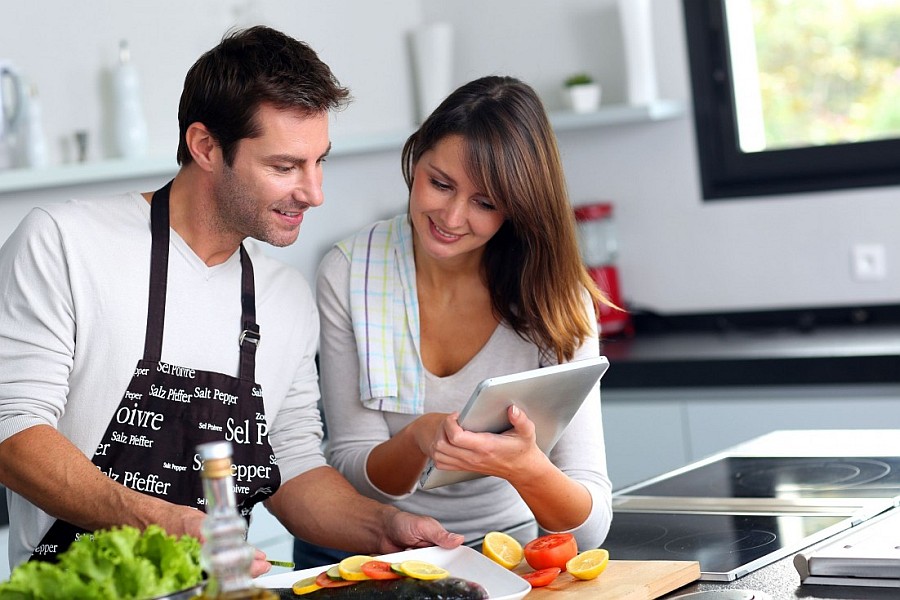 Sungale NetChef Networked Kitchen Recipe
The Sungale NetChef is a really handy gadget to have in the kitchen. They took an Android-based tablet and designed an attractive plastic case to protect it and put a few control buttons on top. It comes with 500 recipes pre-loaded and has a Wi-Fi connection where you can pull recipes and cooking videos from the Internet for your use and education. The large 1024 X 768 touchscreen lets you see the fine details from those chef videos. The Sungale NetChef has 4 GB of internal memory and you add up to a 32 GB additional storage.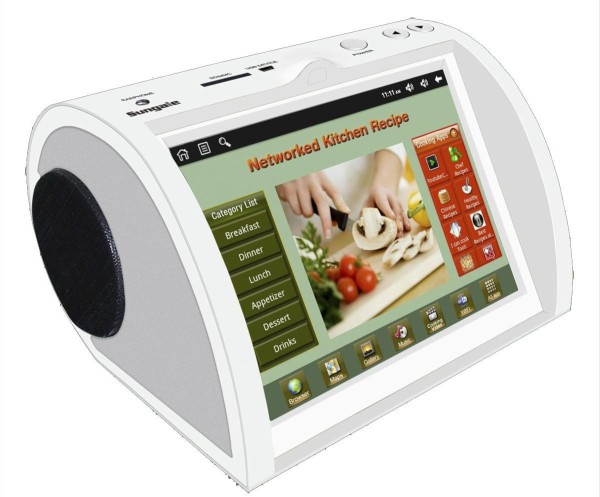 Belkin Kitchen Cabinet Tablet Mount
If you already have a tablet and do not want to delegate it to the kitchen, there are several holders that allow you to use the tablet while you go about your culinary tasks. The Belkin Kitchen Cabinet Tablet Mount gives you a lot of flexibility in mounting options. You can mount it under kitchen cabinets and even mount your tablet under shelves on the backsplash. This keeps your tablet out of the way of spills.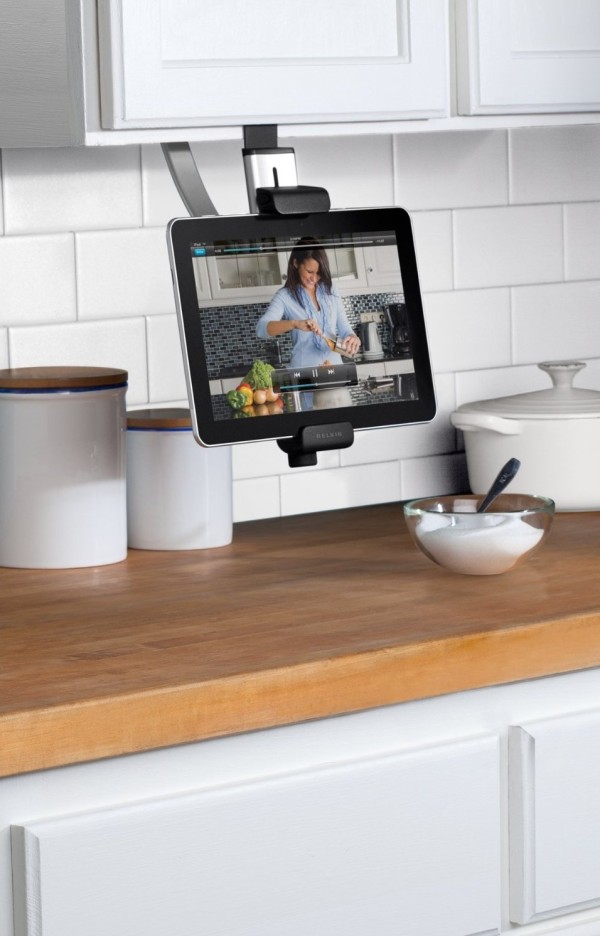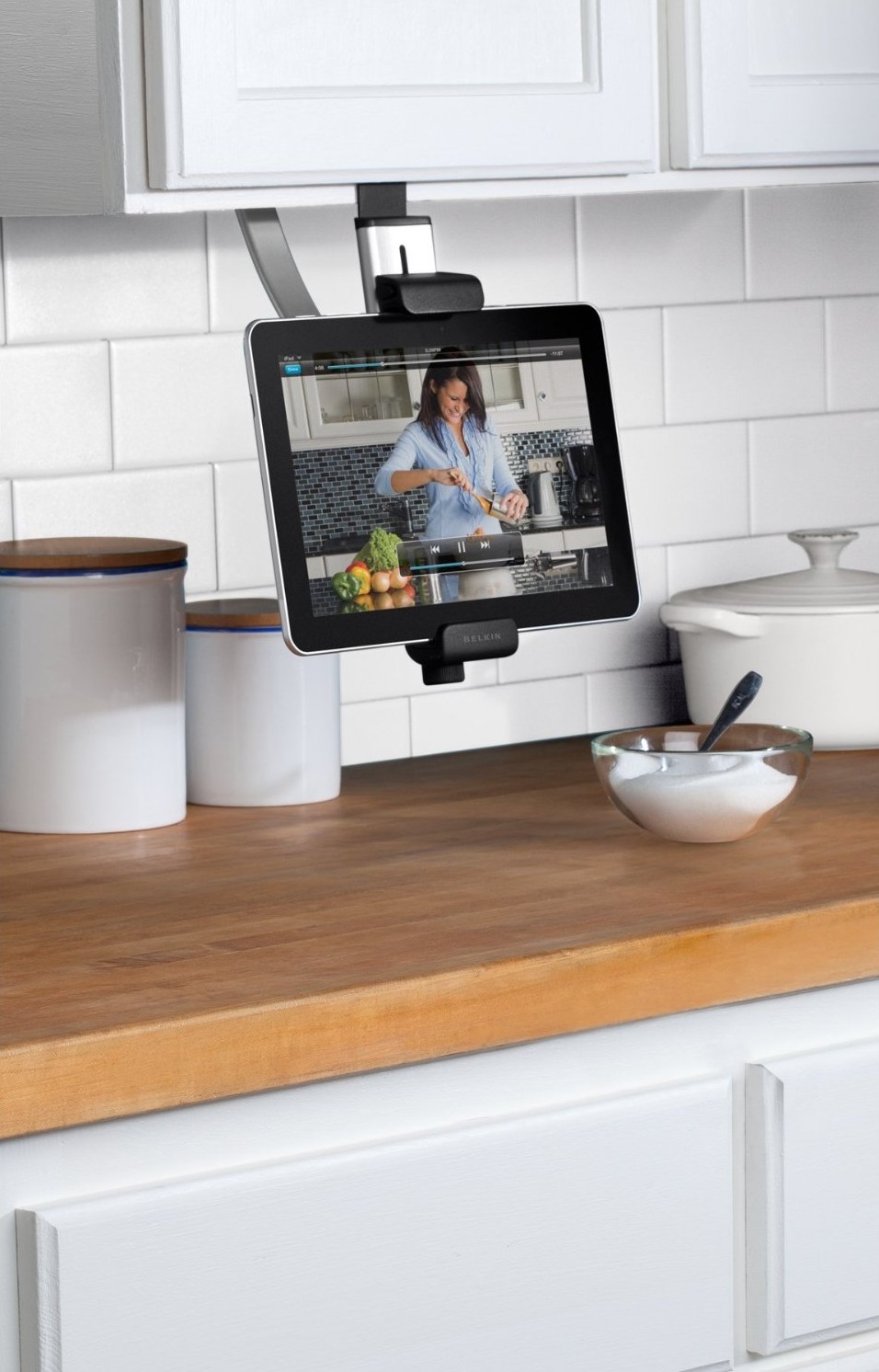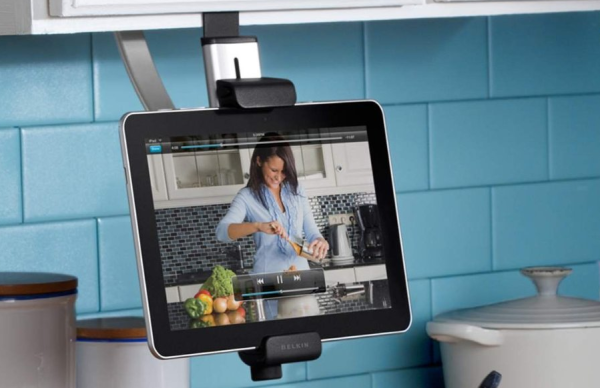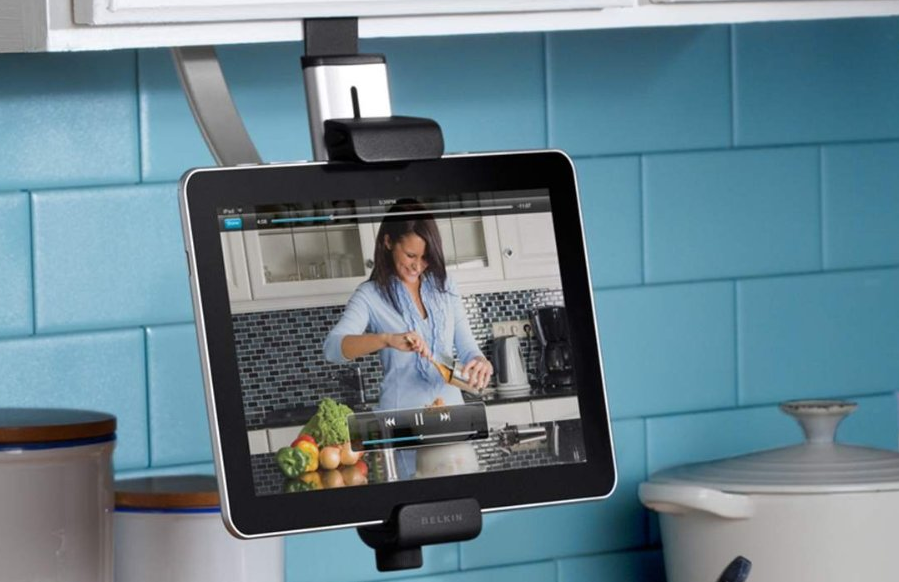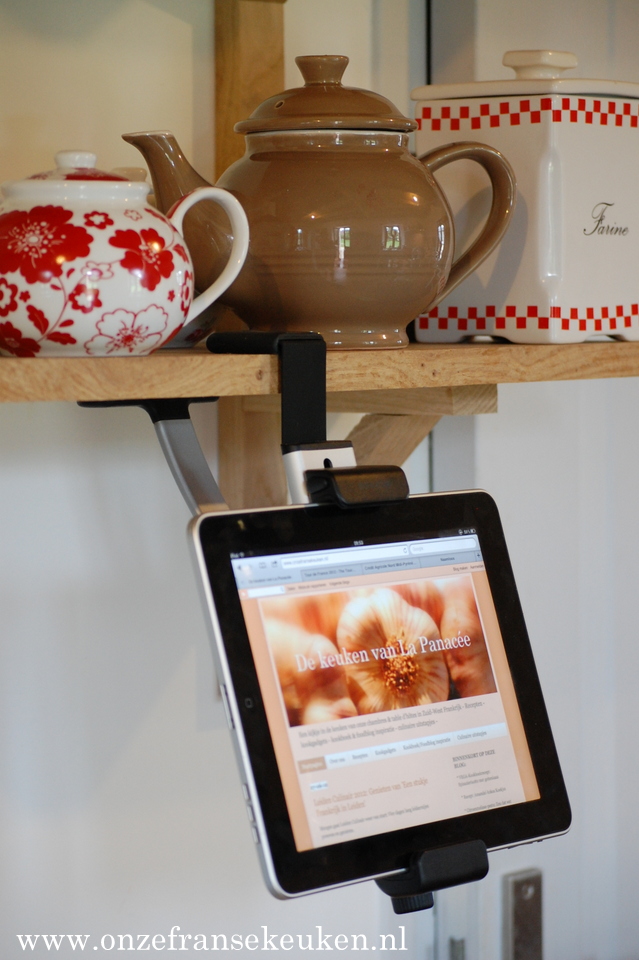 DIY Kitchen Tablet Stand
You can use your own tablet in the kitchen by just building a tablet stand yourself. You might not even need to spend any money if you happen to have some common materials on hand. Jane of Mamie Jane's built her own tablet kitchen holder. We know this is not high tech, but it does add a touch of hominess to your high tech tablet!
She took an old cutting board and glued a Scrabble tile holder near the bottom edge of the board. She then took a triangle-shaped children's wood block and glued it to the back. You may wish to take a couple of small brads to add extra holding strength.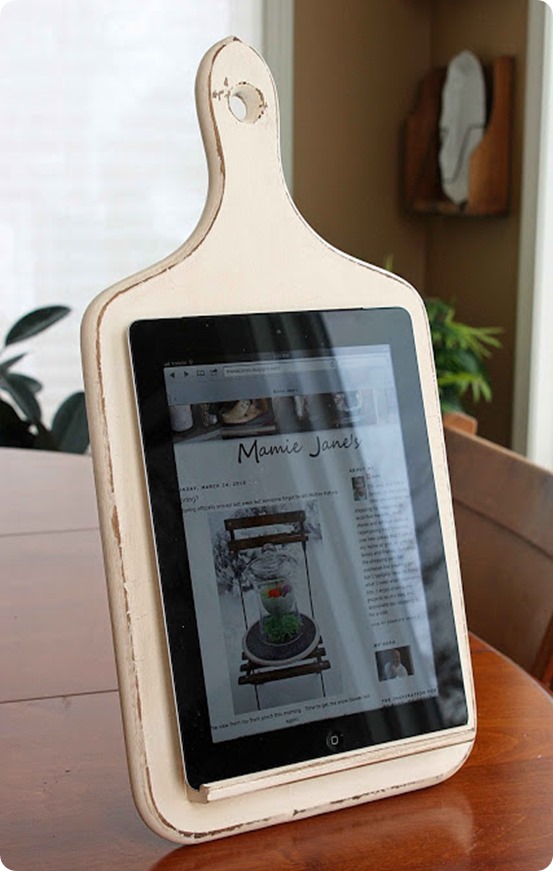 Steelie Mobile Device Holder
Here is a cool tablet holder just right for the modern kitchen. Equipped with a magnetic socket that easily attaches to your tablet, it just snaps onto the tabletop stand. The stand has a ball-joint that allows you to position your tablet in a comfortable position for viewing. The Steelie, designed by Frank Vogel and Paul Turner, is a great addition to your kitchen if you have a tablet.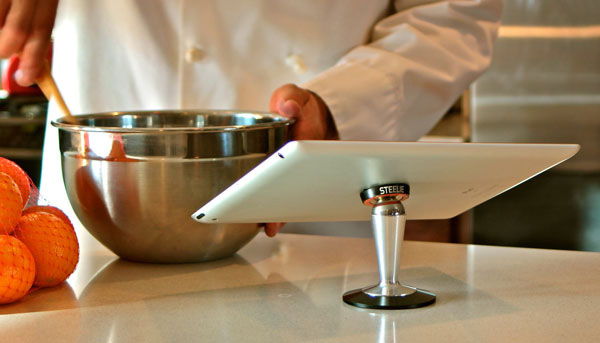 You can also use the magnetic tablet mount to put your tablet on the refrigerator or other ferrous metal surface.
Almighty Board
I wouldn't take an iPad, lay it on the kitchen counter and use it as a cutting board while I watched a video on how to rapidly chop green onions. You can do that with the Almighty board. It is a tablet designed for viewing on both sides as well as toughened for cutting with an ultra-hard glass touchscreen. It also has a built-in scale and is a perfect match for the kitchen.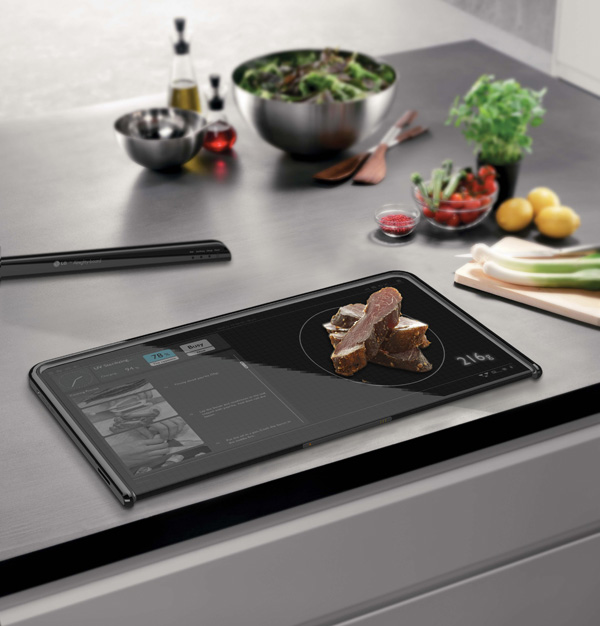 Cut on one side and flip it over for a different food. If you wash it, it will tell you if your washing abilities were good enough to avoid cross-contamination. You could just wipe down the side and flip the Almighty Board to its other side and it will sterilize the side that is facedown.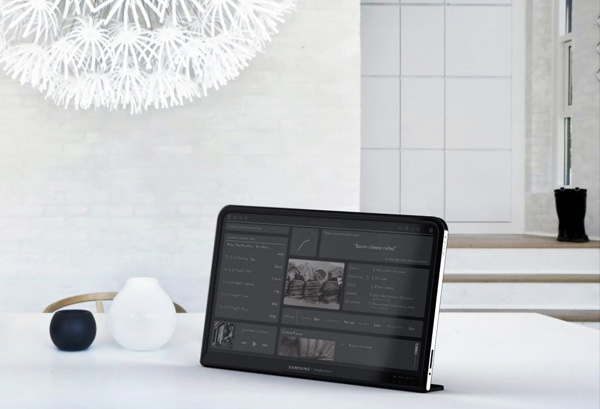 This is one tablet for your recipes, and video instruction that you will want to leave sitting on the kitchen counter. Drooling on the Almighty Board won't damage it either!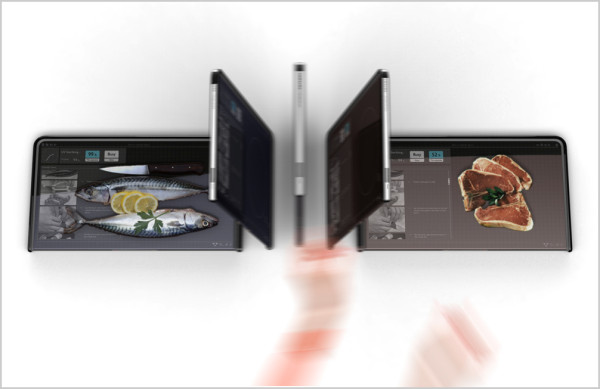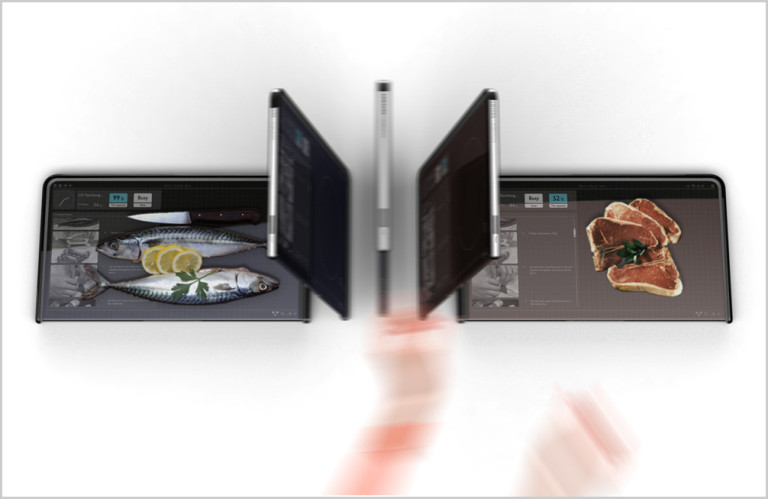 Temperature Aids
iGrill
The description is a bit misleading, but that does not detract from this high tech gadget's appeal. It is not an Apple Grill, but is a cooking thermometer that is compatible with Apple's iPhone, iPad and even the iPod Touch. The iGrill, built by iDevices, consists of a temperature probe with a long cable that connects to a display unit that sits outside the oven.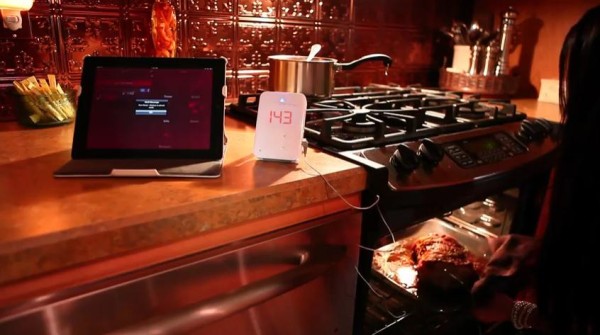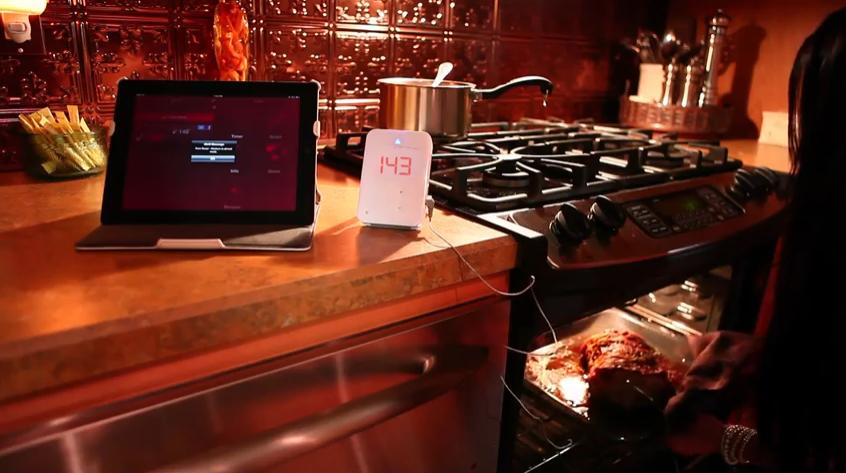 What makes this really cool is that it uses a long-range Bluetooth connection to talk with your IOS device. You run an app that remotely monitors the temperature and has a lot of added features besides supporting multiple temperature probes for those chefs among us that can multitask. It can tell you how much cooking time is remaining and can run in the background for time and temperature alerts so you can operate your device normally.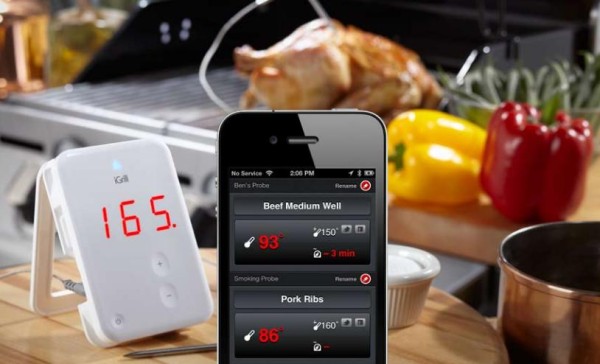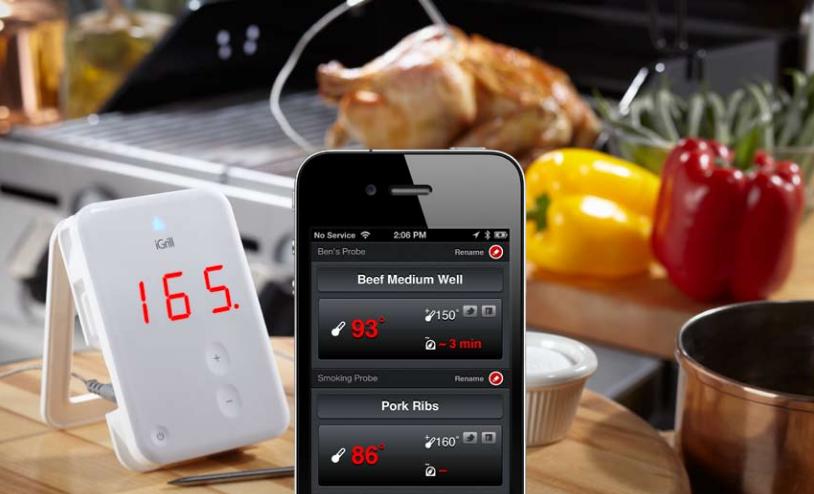 You can get the iGrill from a variety of stores and on-line shops.
Infrared Thermometers
Fluke makes a wide range of FoodPro and FoodPro Plus infrared thermometers. You can measure the temperature of your food, grills, cooking oil and anything else without physically touching or even getting close. Infrared thermometers are great for avoiding burns when checking temperatures.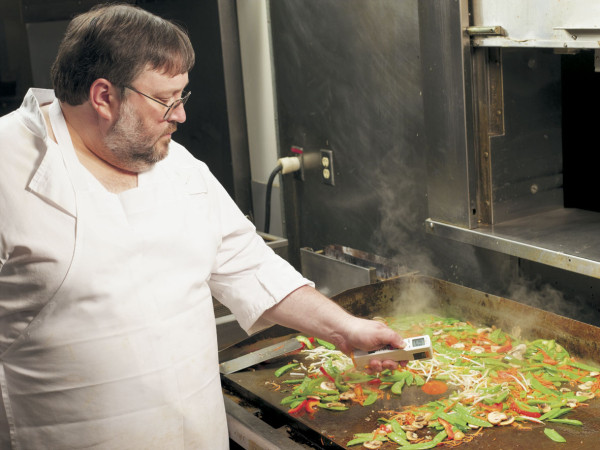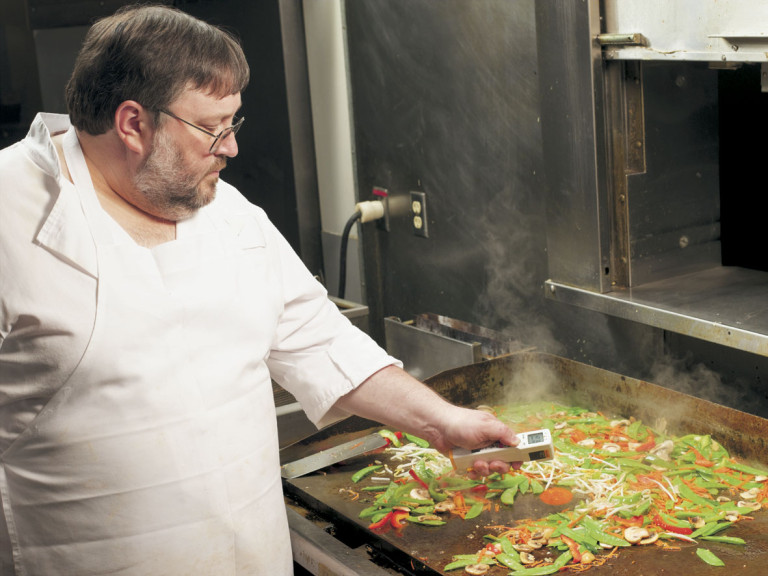 Testo also makes a variety of infrared thermometers. Some models even have fold-out probes if you need to occasionally probe the inside of meats, fish and other foods.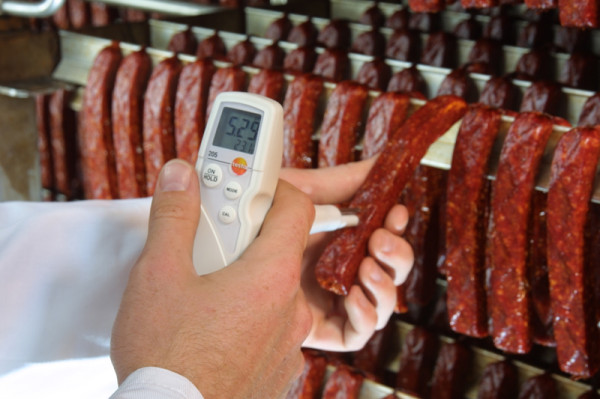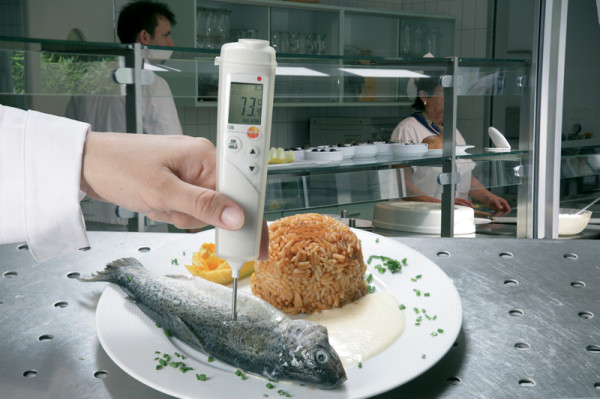 Induction Burners
Induction burners are the latest in high-tech cooking platforms. They are highly efficient. Without getting into the technical physics, an induction burner creates a current in a coil that induces a current in the metal pan next to it. The metal bottom of the pan heats up instead of a heating element and cooks your food or boils the water.
If you need a new stove, then go the induction route. Otherwise, you can take advantage of this new technology by getting one of the countertop or portable hotplates that use the induction technology.
Two and One
The Two and One is a portable induction burner that you can carry around and use it anywhere you wish. The real convenience is in the charging. It has a USB port to accept a charge for the internal battery. It also operates off of convention 120 VAC power.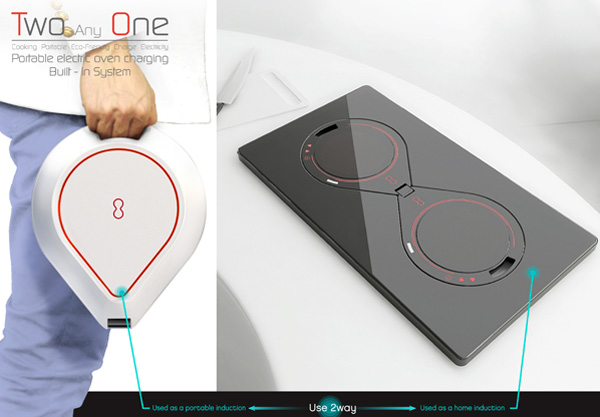 When seated in the base unit, you can use it as a countertop cooking station with two burners. It also charges the battery in the removable unit, so charging is quicker than charging via a USB cable. I have my doubts about the effectiveness of charging such a power-hungry unit through a USB port. Could we expect several days or a week to get a full charge? Yanko Design isn't telling.
Fagor
Fagor has a whole line of induction cooktops and portable units. No, the "portable" description means you can freely move them about the kitchen and even carry them on a trip to your cabin in the woods, but you still need electricity to use them; no batteries here.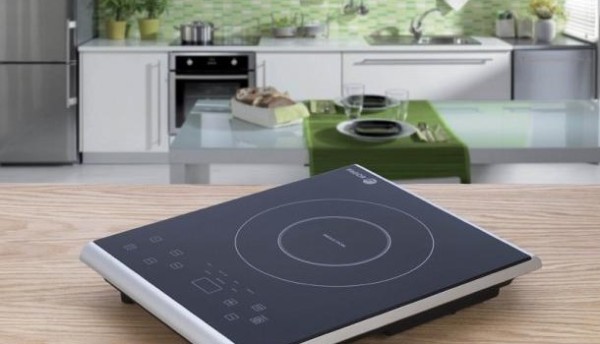 They have everything from units you can mount in your counters to portable 1800W induction cooktops. They also have a Two Piece Induction Set.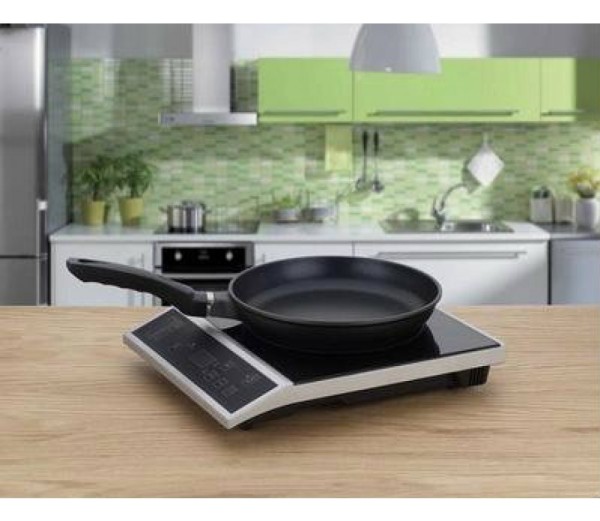 Electrolux
Electrolux is another manufacturer of kitchen gadgets along with some induction cooktops.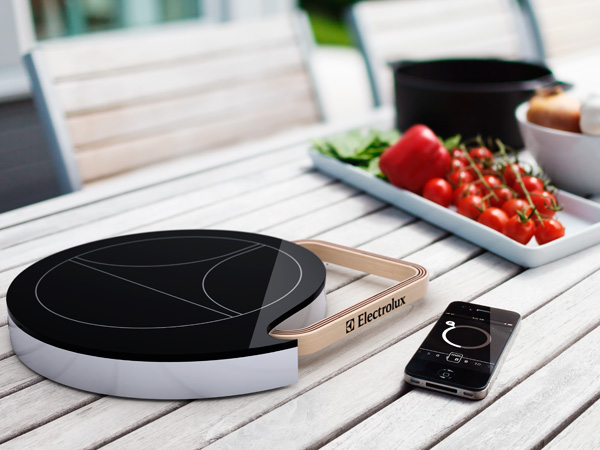 Are you tempted to add a few of these to your culinary tools? Do you have any high tech gadgets that are your favorites? Feel free to share your thoughts below! We would like to know.