Beverly Hills, California is probably one of the most well-known neighborhoods in the entire planet. Associated with the glitz and glamor of nearby tinsel town, any home in this locality is indeed hot property. This elegant and refined residence takes the sophistication a couple of notches higher with its spacious interiors and equally appealing surroundings. The beautiful house is surrounded by lovely woodlands that offer ample privacy for those within. Step inside and the home instantly transports you into a stylish and sleek contemporary setting.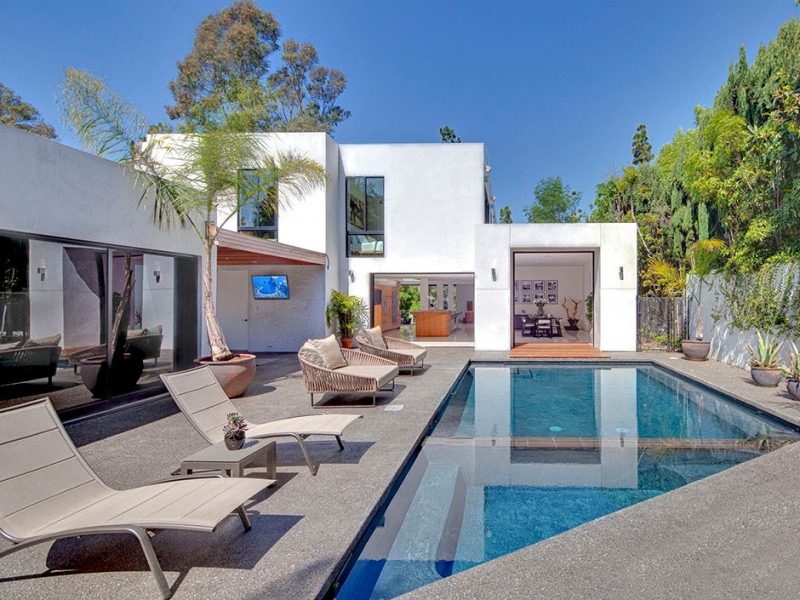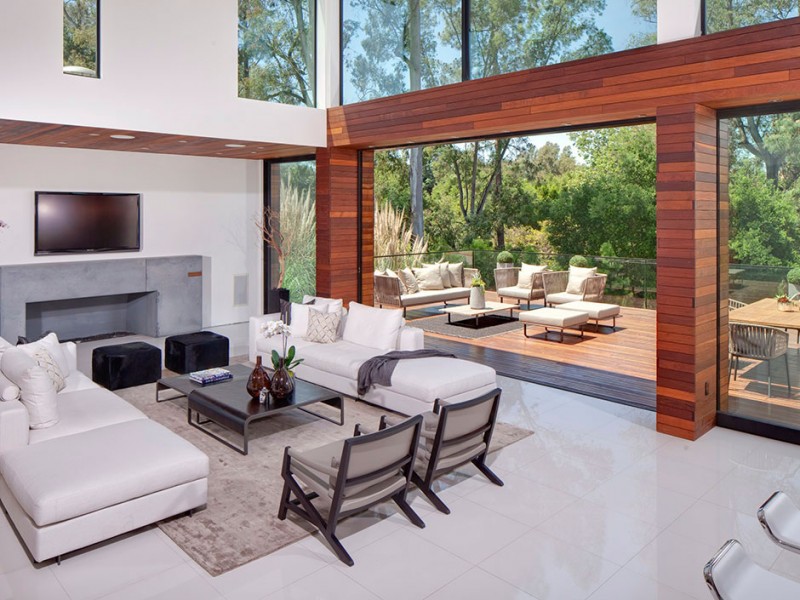 Brazilian walnut floors, glossy marble surfaces and a large fireplace greet you as you enter the large and open living room. Extravagant use of glass allows for a seamless connectivity with the outdoors along with ample natural lighting. The open living plan ensures that all the areas of the house are connected with one another in a flowing fashion. The main level features a luxurious master suite along with a spa-like master bath, a beautiful dining room and an ergonomic gourmet kitchen equipped with the latest gadgetry!
Two additional bedrooms, a family room and other private quarters are housed in the upper level. Pristine white walls, warm wooden surfaces and a largely neutral color scheme dominate the interiors. Recessed lighting and lovely art work add a tinge of color to the space even as the natural green outside becomes a part of the interiors thanks to the large floor-to-ceiling glass windows. A furnished terrace, charming patio and a refreshing pool complete this opulent residence. Currently on sale for $6,995,000, it is a classy home that is well worth all that dough!