Summer is here, which means a trip to the beach! Whether you actually lay out on the sand or just dream of a shoreside vacation, you can bring home some of your getaway home with some nautical-inspired decor. Embrace the driftwood, sailboats, and blue hues and create an oasis that you never want to leave. Here are a few DIYs to get you started.
Bathroom Decor
While your bathroom may not be on the ocean, the lifeguard can still be on duty. This lifeguard-inspired shower curtain from The Wicker House may save your design from going under. The use of a sheet instead of a traditional curtain allows you to customize the length (which is perfect for hiding less than perfect bathtubs). Plus, it's machine washable. For easy installation, evenly space grommets at the top for your hooks.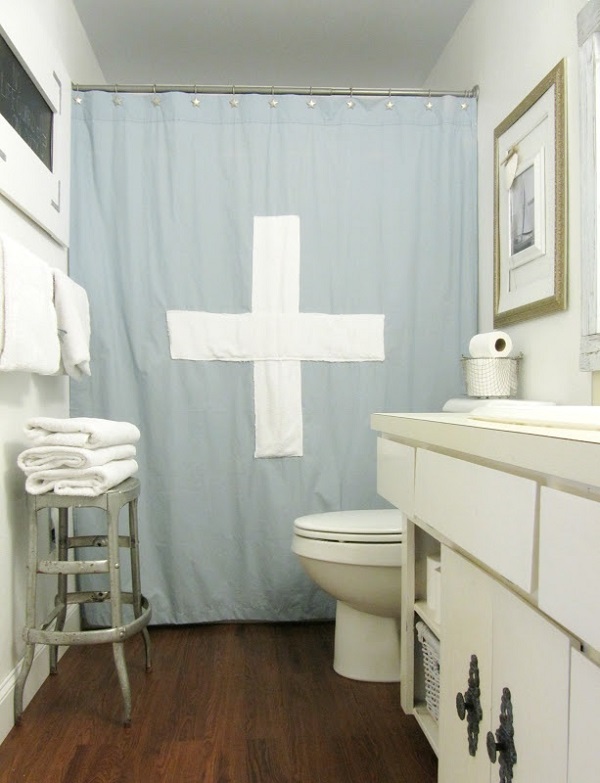 All hands on deck! These seaside bathroom projects from Martha Stewart look like they were pulled straight from a ship galley. To create the towel holder feed rope through large screw eyes in the wall and knot for security. Wrap the edges of a mirror using hot glue- it's easier if you use one with a wide frame.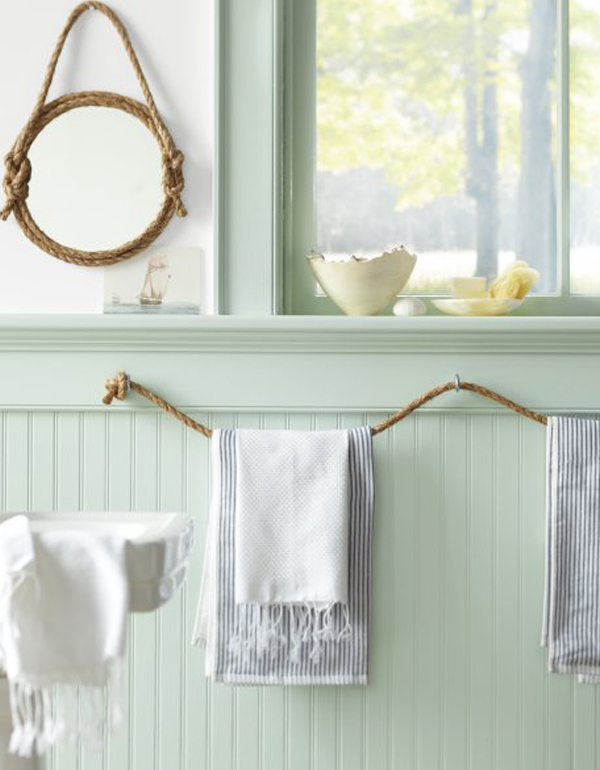 A nautical-themed curtain is a perfect choice for bathroom decor. And what print is more sea-inspired than an anchor? Try free-handing a design like the anchor pattern of this curtain by Attic Lace, or create a stencil out of cardboard. To avoid paint or ink from bleeding through, use a plastic curtain instead of fabric.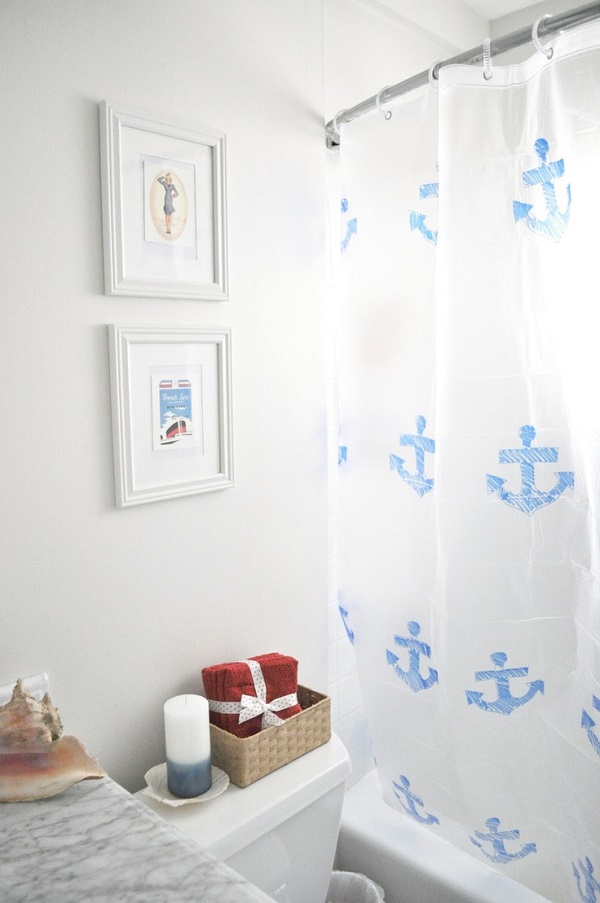 Wall Art
This DIY by Katie of Upcycled Treasures is captain approved. Scour your local antique or thrift stores for ship helms and display as a unique wall gallery. Mix and match sizes and colors for more visual interest, and leave unfinished- the wear and tear will make them look more authentic.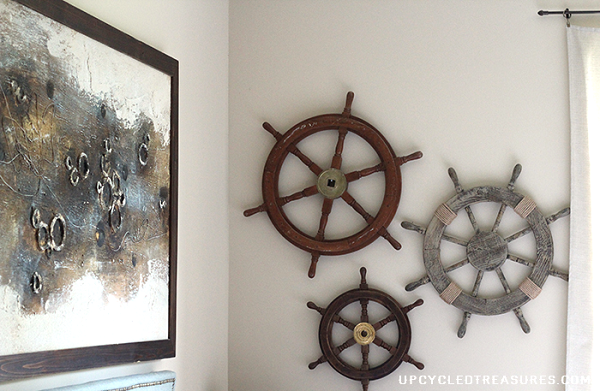 Make a nod to vintage and nautical with a framed swimsuit as wall art. This wall art project by Better Homes and Gardens incorporates clothing in decor in an effortless way.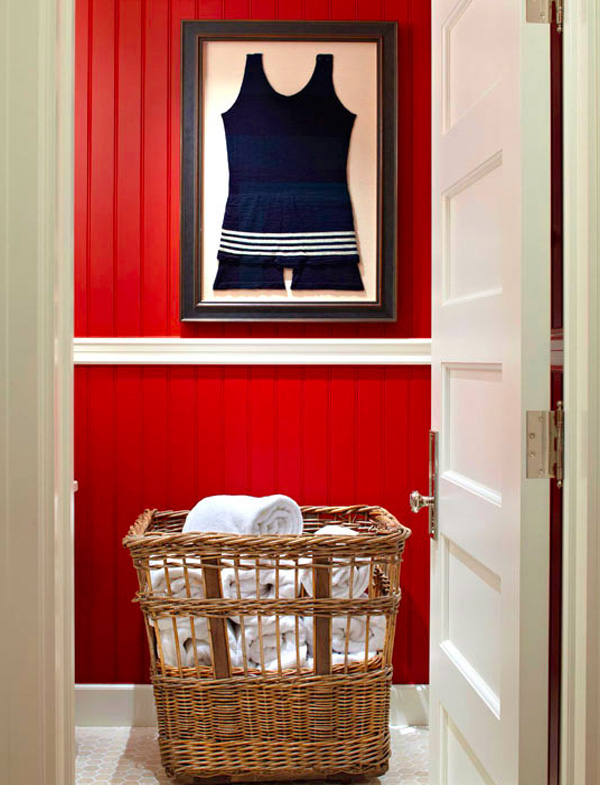 Beachy decor becomes even more functional with this project by Sarah of A Beach Cottage. If you're looking for a one-of-a-kind piece for your entryway or hallway, this oar coat rack with double as wall art and an organizer. Hang a knotted rope from an unused hook to increase the nautical vibe.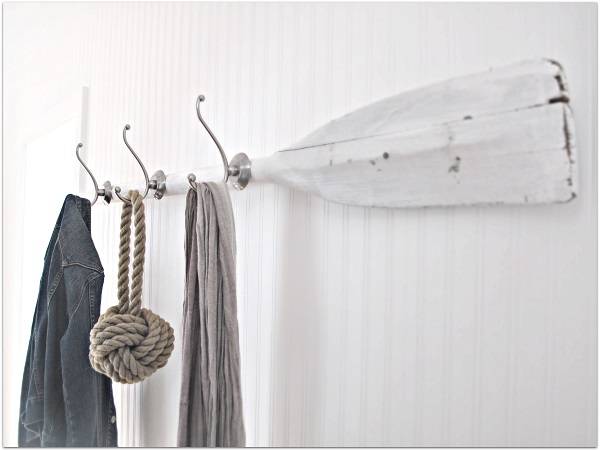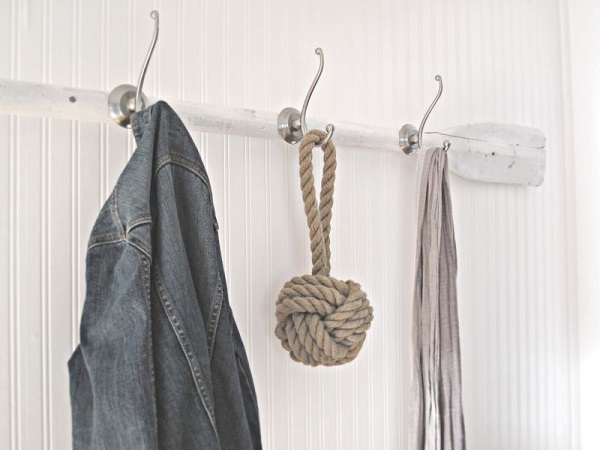 Get in a nautical frame of mind with this DIY by Christina of Floridays Mom. Wooden letters get an instant makeover with a rope frame at home in any sailor's room. Back your letters and rope with painted wood and screw in place.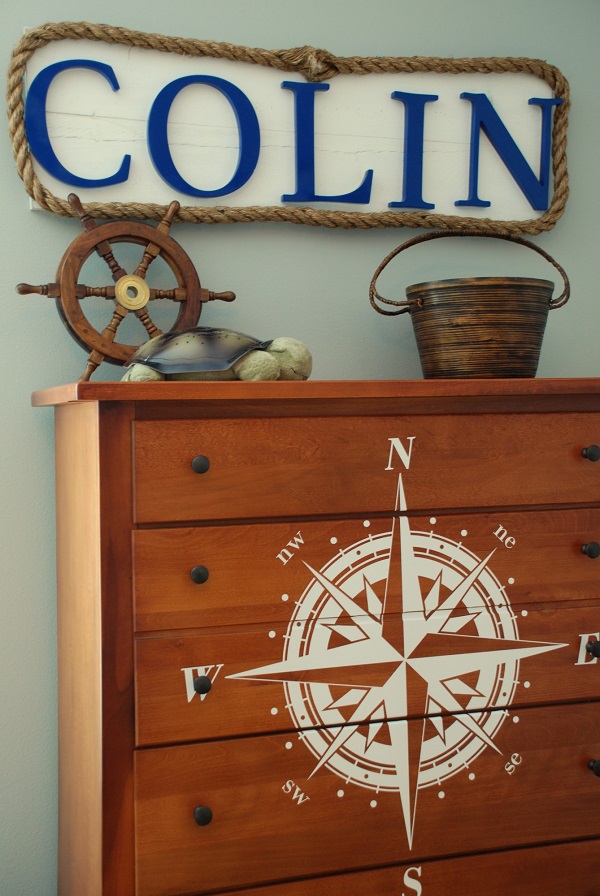 Small Accents
The small size of a rope vase makes it the ideal weekend project. This tutorial by Abby of Style Me Pretty comes with a bonus- it features three different styles so you can choose the best version for your decor. Or make all three and create a mix-matched centerpiece for your next summer get-together.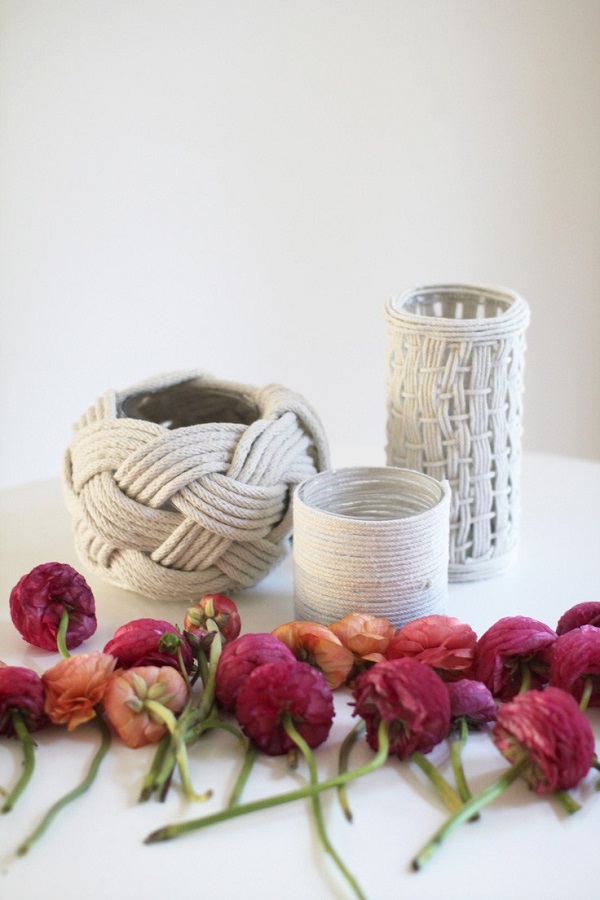 Reclaimed is the wood type of choice with nautical DIYs, which can be expensive. Mimic the aged look with this DIY by Sarah of A Beach Cottage. To achieve this look mix a wash using white paint and water and cover your crate. Be sure that the wood grain still peaks through- otherwise your project will look too polished. Stencil a word or set of numbers on the front using gray paint or a pencil.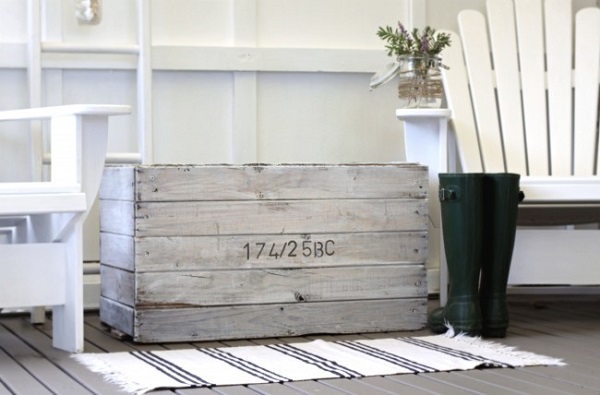 No materials are more beach-appropriate than burlap and rope. This DIY by Lucy of Craftberry Bush combines both in a creative way. Spray paint a custom print on your fabric (an anchor, crab or sailboat are all great) and wrap around a vase. Tie your rope in a fishnet pattern, place around your new lantern, and enjoy! This project looks great hanging or on a table- switch it up to keep your decor fresh.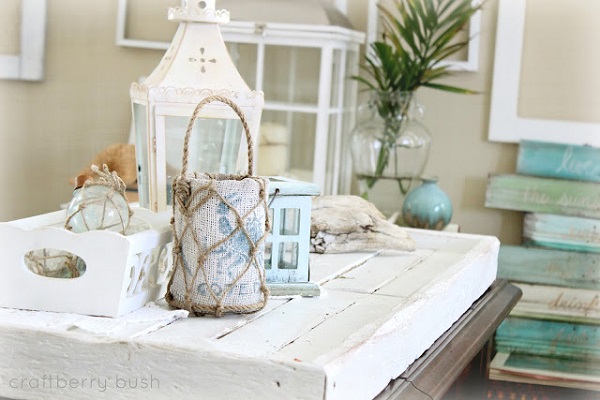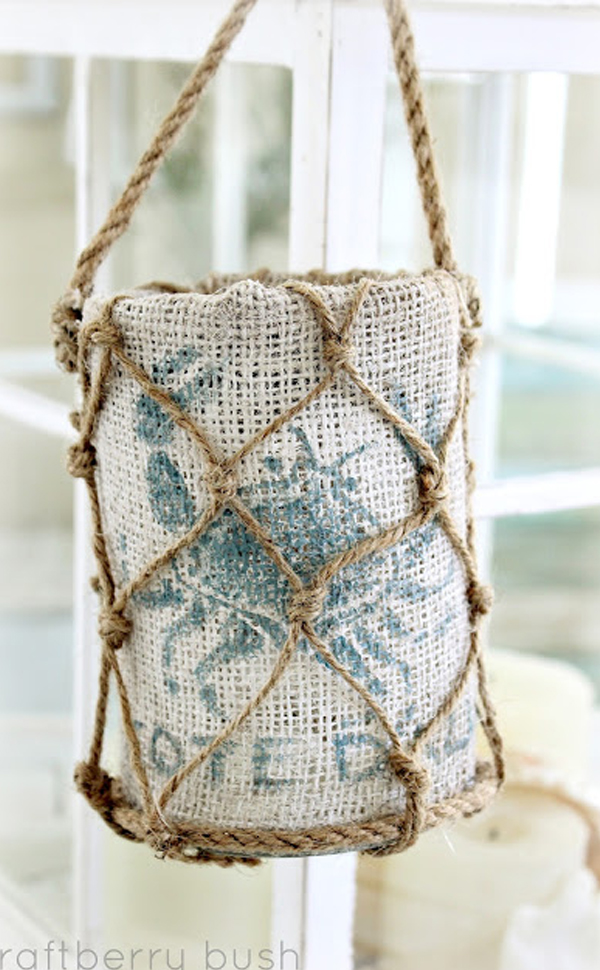 Bring the ocean to you with these sailboats from Beachcomber. Made from pieces of driftwood, they are the perfect extra touch to a nautical-inspired space. When choosing fabric for your mini sails, be careful not to go overboard with blue and white strips. Instead, balance them with little accents of red.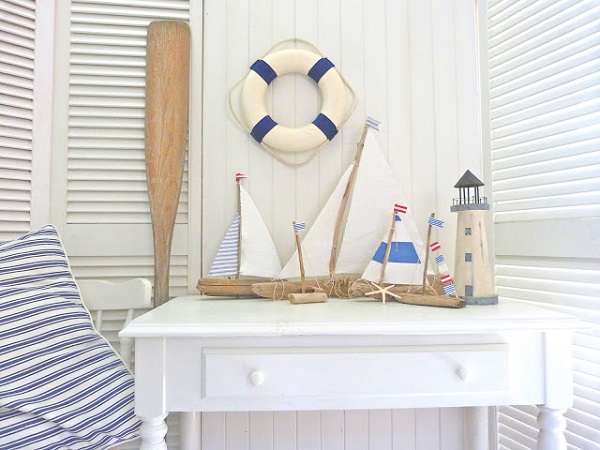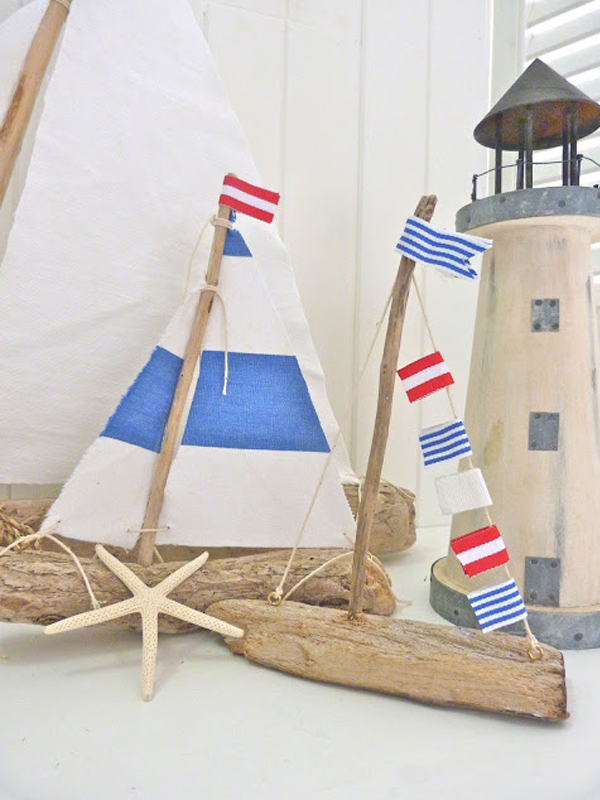 After making one of these nautical DIYs, your seaside paradise will only be a room away! You can even use your new decor year round to maintain a beachy vibe through the dreary winter months. Feel a creative spark coming? Tell us which project is your favorite in a comment below.