The SoHo neighborhood in Manhattan, New York is iconic for more reasons than just one. Bounded on four sides by Houston Street, Lafayette Street, Canal Street and the unmistakable image of Hudson River, the locality is known as the home of modern chic. A refuge for anyone with a touch a creativity and a dream of making it big in the Big Apple, the streets here used to be a thriving refuge for some of the world's best designers and artists. Sky-rocketing prices have turned many of these lofts and once thriving art galleries away.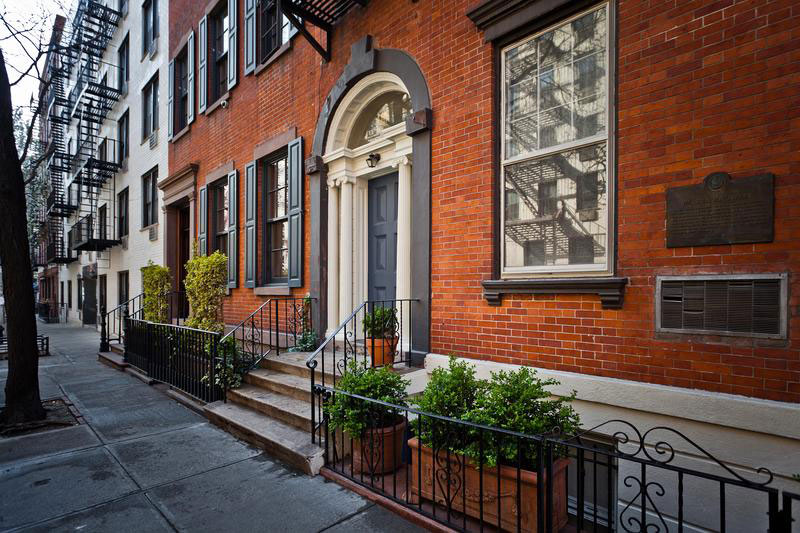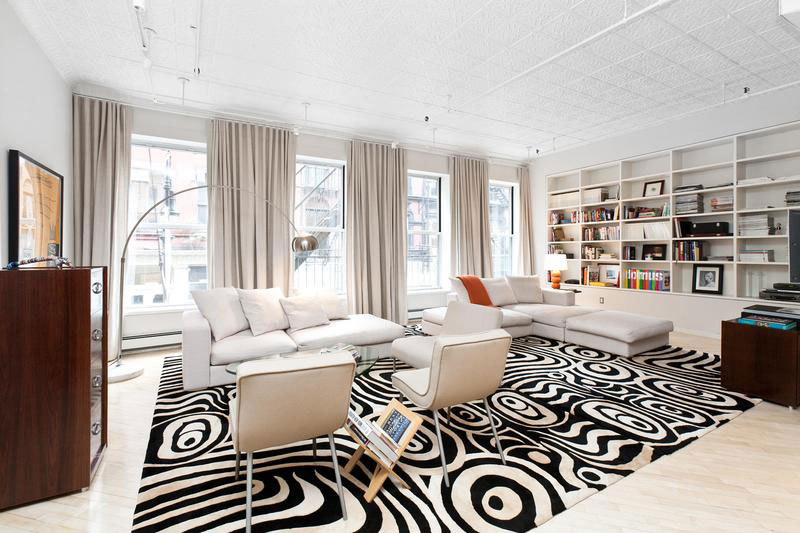 But this gorgeous, chic and semi-minimalist apartment in this iconic district sports an art collection on its walls that is as good as any! The loft is located in the heart of SoHo and allows you to wind down and explore the cobbled streets at your own leisure. Interiors of the loft are crafted in an 'art gallery' style, with pristine and unblemished white canvas forming one uniform and flowing backdrop. Plush décor, an ergonomic kitchen, a spacious dining area sporting a lovely bookshelf, minimalist bedroom and a luxurious bathroom complete the loft.
Sporadically placed Warm wooden tones, an exposed brick wall and polished back surfaces offer the much needed contrast. One glance at the livings pace and one could instantly pick out design icons like the Noguchi table, Arco floor lamp and a rub in black and white print.
Art work gracing the walls steals the show with ease even as the original tin ceiling brings in a blast from the past. A perfect and cozy dwelling from which you can explore the many local delights, this exquisite space is all about living it up with a touch of swagger and extravagance.