The 4th of July is only a day away! If you're preparing to celebrate this upcoming holiday, you're in luck! Today we feature Independence Day decor that will help you savor the holiday in style. Not only are we spotlighting decorative finds that are specific to the 4th of July, we're featuring items in shades of red white and blue–pieces that can be kept on display year-round! Check out our festive finds below, then head to the Comments section to tell us about your favorites…
Setting the Stage for the 4th of July
Our first featured item has a rustic look, yet its simplicity makes it ideal for a variety of decorative styles, from country to modern. It's the Fourth of July Burlap Hanging Flag from Pottery Barn, made from earthy jute fabric! Hang it on the wall or outdoors, and you have the perfect backdrop for some holiday fun!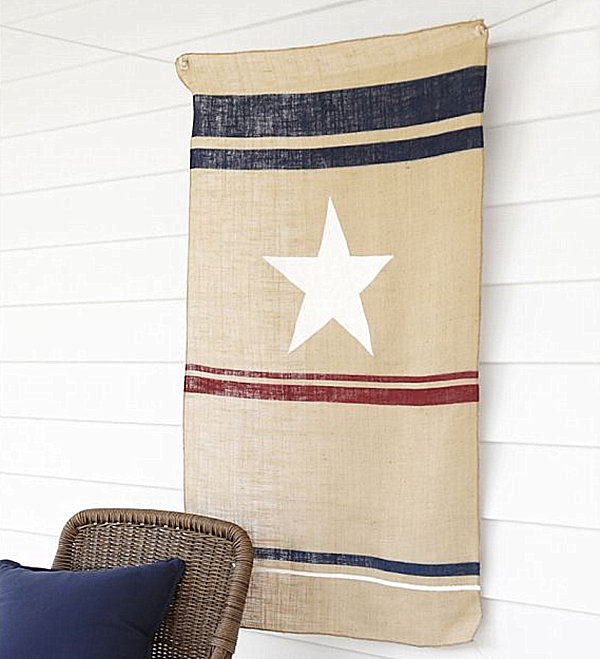 'Tis the holiday for banners, and there are many to choose from. We're partial to this Stars and Stripes Banner from Etsy shop Letter Kay, especially since it highlights a detailed level of craftsmanship. Did we mention that this item is hand-cut, hand-sewn and hand-painted on white canvas?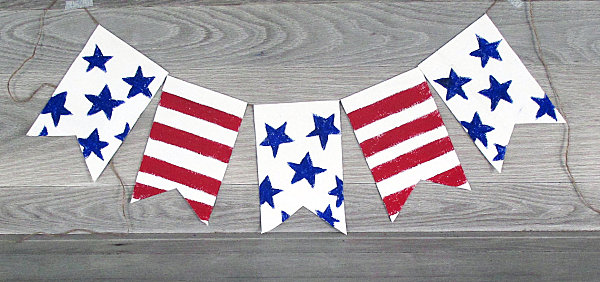 We at Decoist love a good seasonal wreath. Which is why this Patriotic Yarn Wreath from Etsy shop Heartfelt Yarn Wreaths caught our eye. Called "Stars and Stripes and Flags," this bold piece is crafted of red and white yarn, and it features special touches like felt stars and pennant bunting!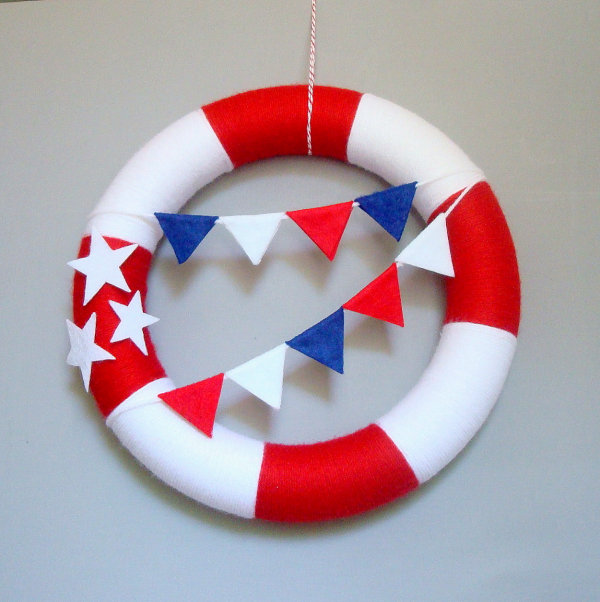 4th of July Tabletop Decor
Sometimes you just have to go all out. And you can't get more "4th of July" than stars and stripes! In fact, this Stars & Stripes Runner from Williams-Sonoma can be purchased on its own, or you can collect the whole set of cotton linens, which includes starry napkins and red and white striped place mats.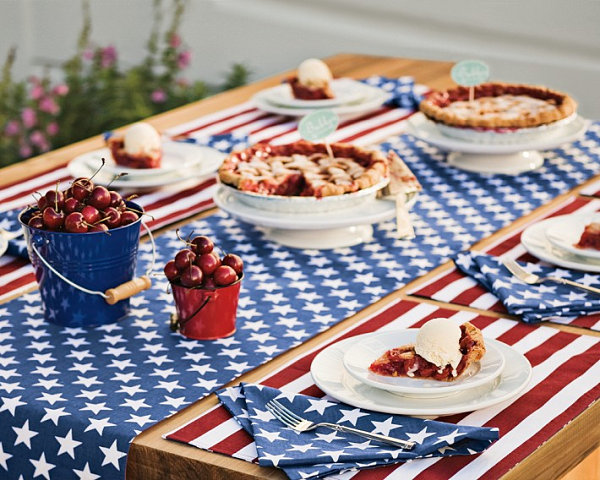 Or you can take a more subtle approach and integrate nautical touches. These Graphic Beachport Striped Napkins from Mark & Graham are 100% cotton, and they feature a classic border, along with an anchor motif that's perfect for summer. Enjoy them all season long!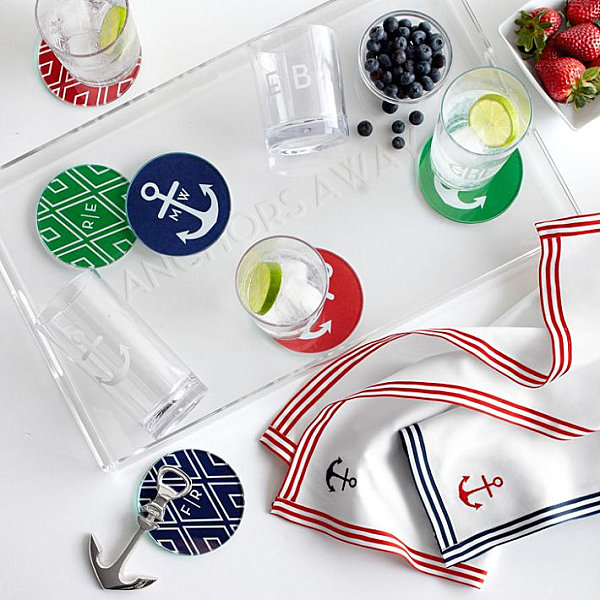 Want to go even more subtle? Who says you have to deck out your table in shades of red, white and blue? Why not choose one of the hues, such as red, and make a bold yet sophisticated statement? For all the details on this red 4th of July table, check out Epicurious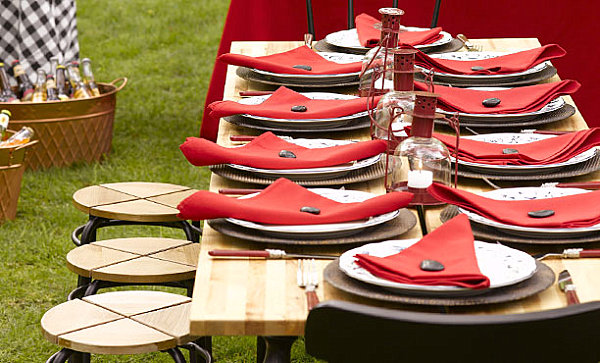 Many people enjoy collecting dishes in shades of blue and white. If you have some of these pieces in your cabinets, now is the time to bring them to the table! Blue and white patterns, such as this Rika dinnerware from Crate & Barrel, are perfect for the 4th of July. Accent with touches such as berries and red napkins, and you have a seasonal yet classy table for a festive gathering…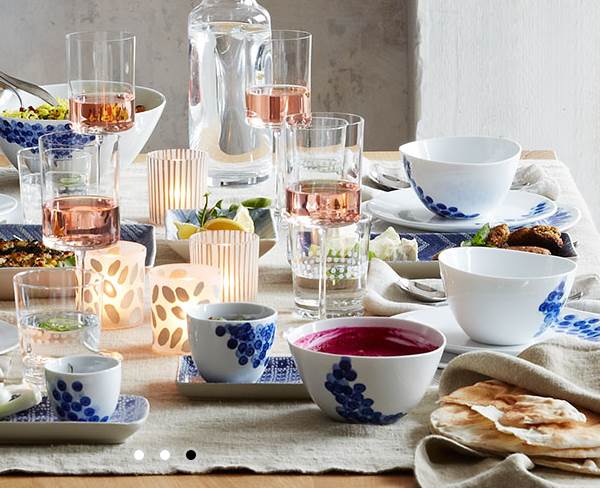 Here's another modern blue and white find that reminds us of summer! This Hand-Painted Dotted Dinnerware Set from West Elm features porcelain that boasts a pattern of concentric dots. Once again, you can pair these pieces with red accents for the 4th, or keep it simple with crisp blue and white: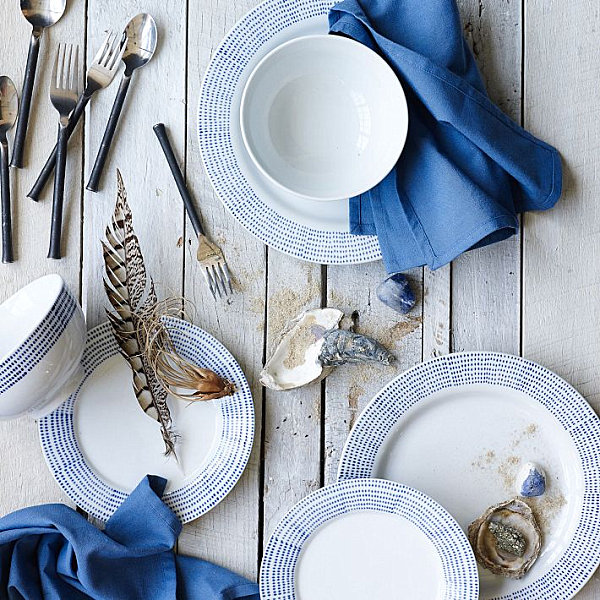 Don't forget that disposable serving items are a great way to integrate 4th of July style into your party table. From paper napkins to paper cups, the possibilities for seasonal style are endless. For example, this Set of 50 Snow Cone Papers from Crate & Barrel features red, white and blue stripes. Fill them with crushed or shaved ice, then top with flavored syrup for a taste of summer!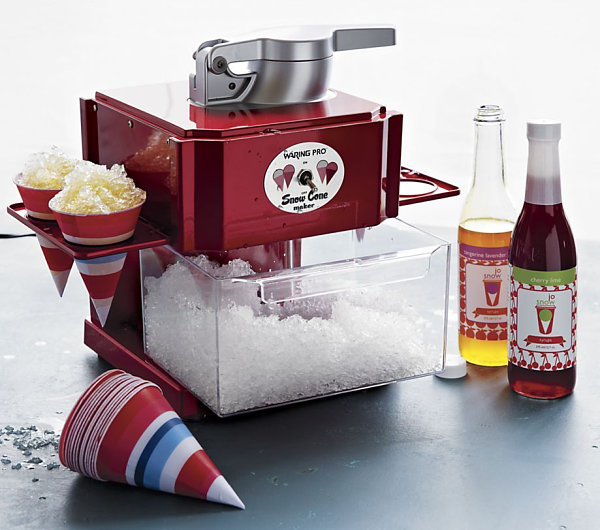 Don't forget about your furry friends this 4th of July! In fact, these Dipper Pet Jars in Red + Blue from West Elm can be enjoyed all year long! An airtight rubber seal helps keep pet treats fresh, while a striking color combination makes a refreshing statement. You'll want to display these…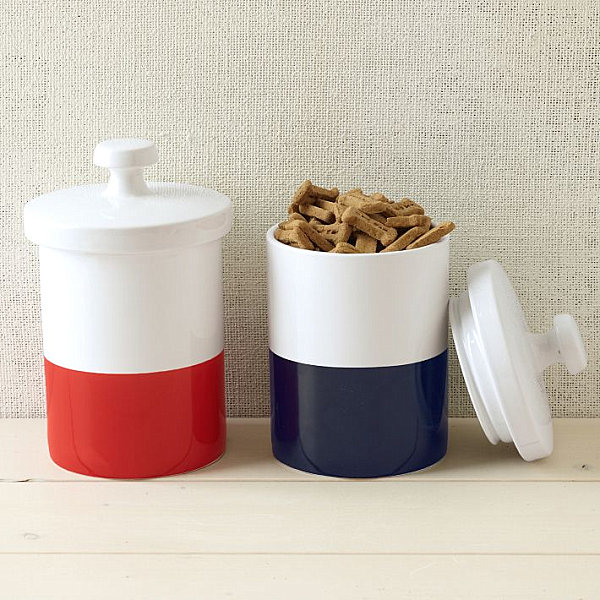 Now that you've seen today's featured items, we want to know… When it comes to 4th of July decor, do you go all out with the symbols and colors of the holiday, or do you prefer to stick with basic items in red, white and blue that can be enjoyed all year long? Share your thoughts by leaving a comment below…