If you've ever had the pleasure of having a fresh bouquet of flowers then you know how special it is. So it's easy to see how a plain glass vase don't do the bouquet justice. The next time you reach something to house those floral beauties, display them in style with one of these DIY vases.
Sensational Stripes
Add a little sparkle to your life with this DIY vase from For Rent. Use painter's tape to section off stripes, then paint in your color of choice. Layer with a second coat of metallic or glittery paint for a luxe finish. While gold and silver are classic colors that work well with any decor, your could easily use brighter hues to make a bigger statement.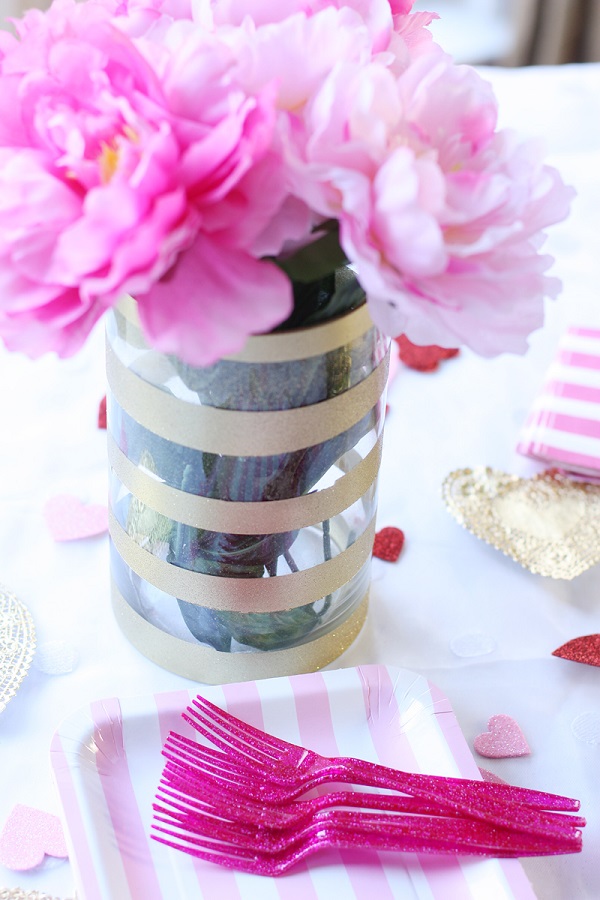 This DIY by Julie of Coordinately Yours is perfect for nautical design lovers. Transform a plain glass vase by winding rope around and securing with hot glue. This vase would make a wonderful summer centerpiece or as a part of your regular decor.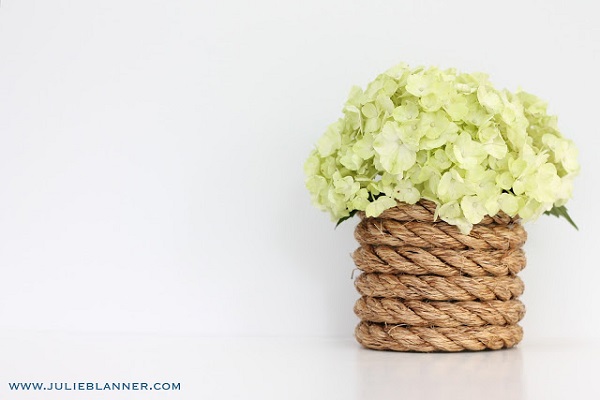 Tape is definitely a go-to tool when transforming a vase with paint. But the sticky staple can also double as the design itself. This vase from Schöne Frau uses decorative tape to create a vase that is dainty and sophisticated. Pastel colors are a beautiful addition to a baby shower or Sunday brunch, and electric hues are right at home during a summer bash.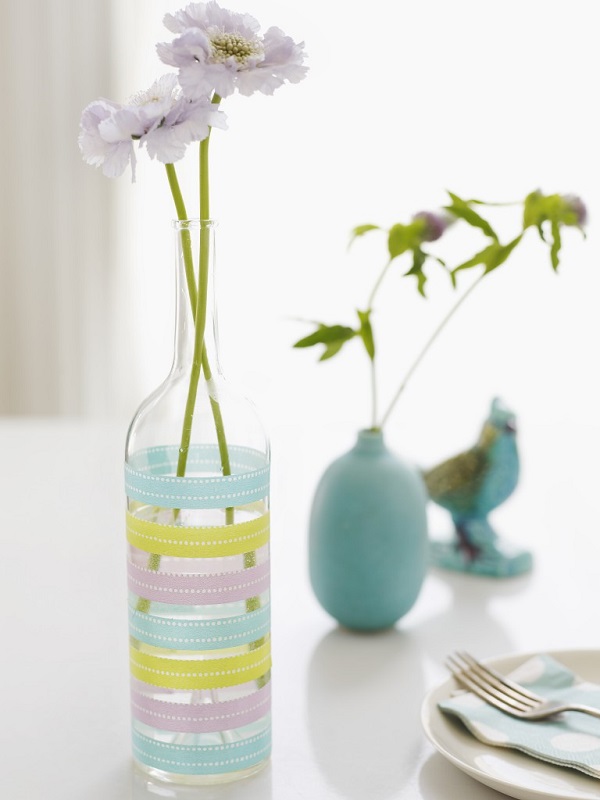 Inexpensive glass vases are a great canvas to create a new work of art. This tutorial by Tiffany of Offbeat and Inspired shows how a few simple tweaks can create a stunning design. Tape off your design using Scotch tape and paint the exposed glass in the color of your choice. Peel the tape off slowly to reveal your one-of-a-kind vase, fill with flowers, and enjoy!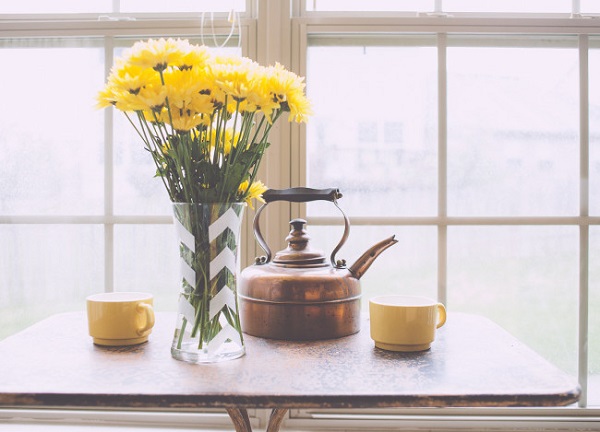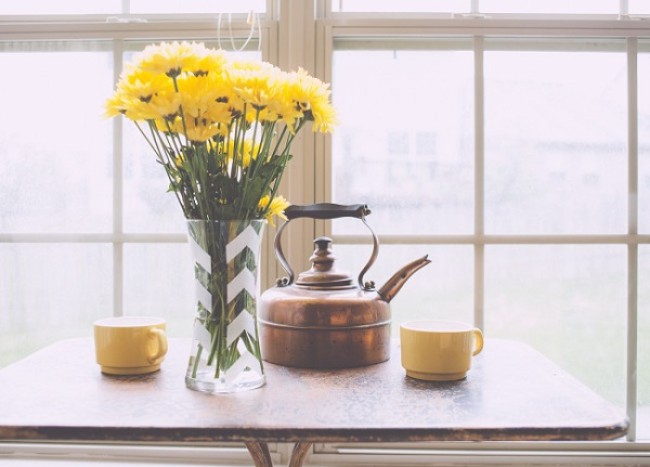 Dipped in Color
Add a trendy touch to your home with this project by Amy of Mod Podge Rocks. Ombre is invading DIYs everywhere with its fresh take on color and ability to fit any style. The layering of tissue paper creates a dip-dyed effect, which is stunning next to a light source. A blue color palette mimics the appearance of water, but green would also look stunning- it will extend the green of your flower stems and help create a stunning display.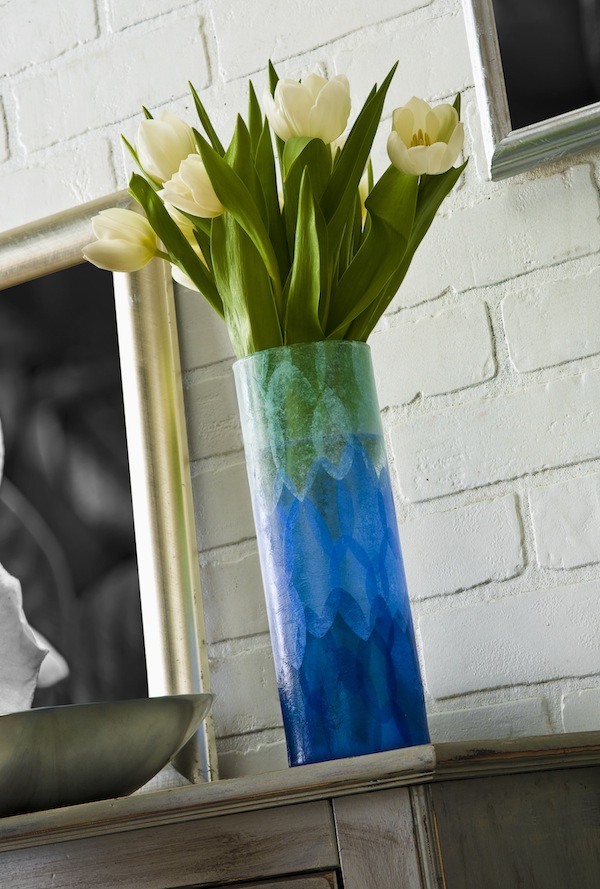 Painting just got easier with this DIY by Heather of Whipperberry. Just dip, dry and enjoy- it's that easy! Since the design is simple it gives you an opportunity to showcase a unique vase. So if you have a vase with an interesting shape, pull it out and give it a new leash on life. You'll have a brand new piece in no time.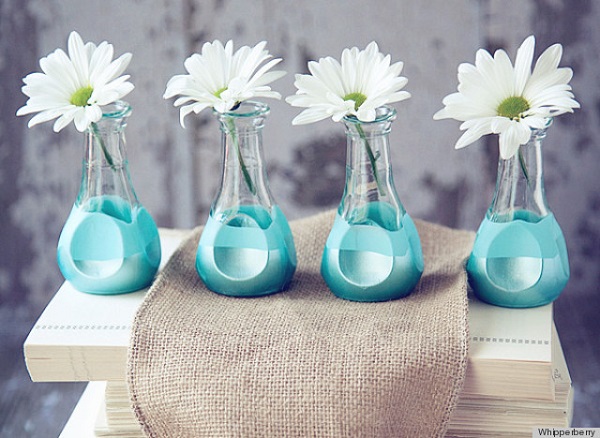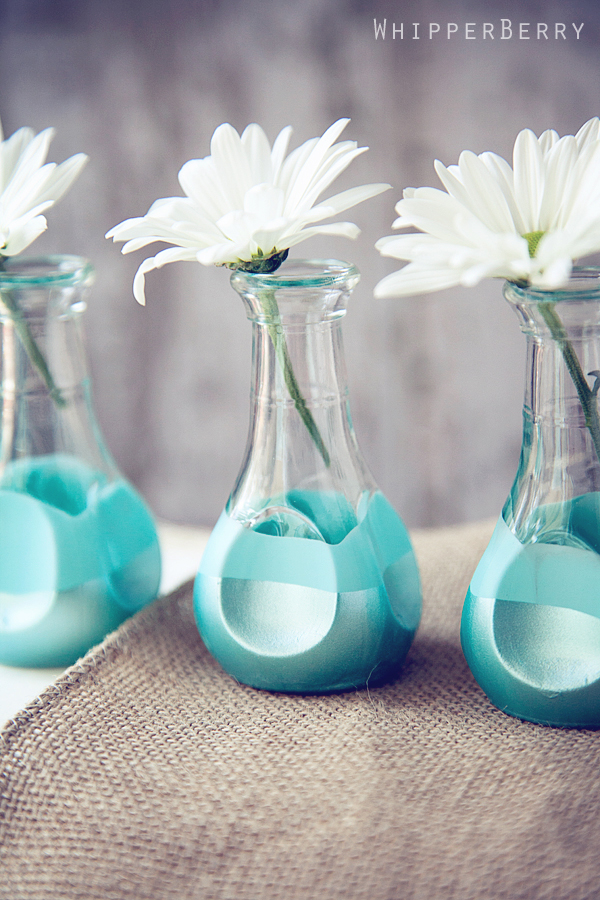 Unexpected Design
Once destined for the trash bin, light bulbs are now taking center stage in the DIY scene. Follow the lead of Manda and Mike of Merry Thought– they upcylced burnt out light bulbs into elegant masterpieces. These vases look great hanging and on a wire stand, so mix and match to create a mini gallery.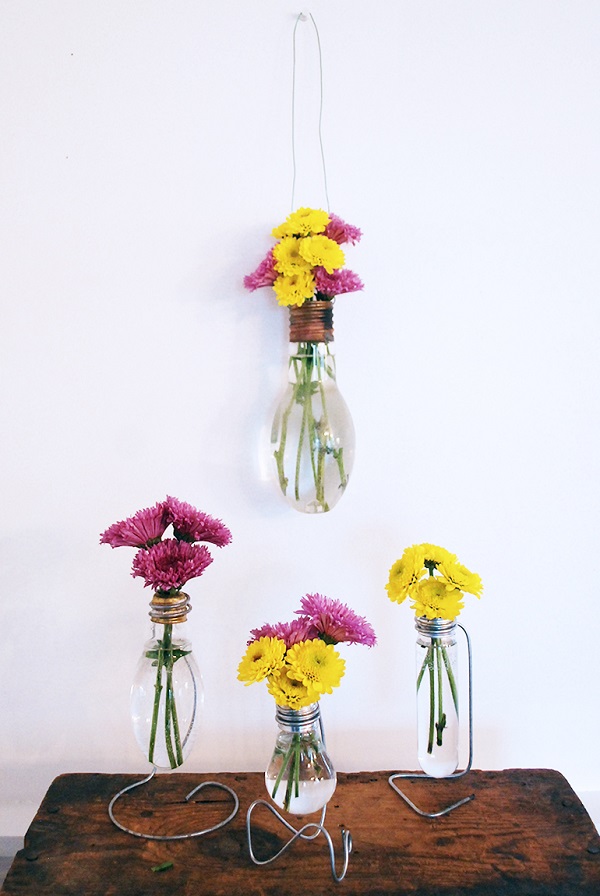 PVC pipe is extremely versatile in the DIY world. From wine racks to shoe storage, this plumbing essential gets even chicer with these photo vases by David featured on Mod Podge Rocks. This project could be a way to take a trip down memory lane during a get together- use them at a family reunion or visit to reminisce on the past.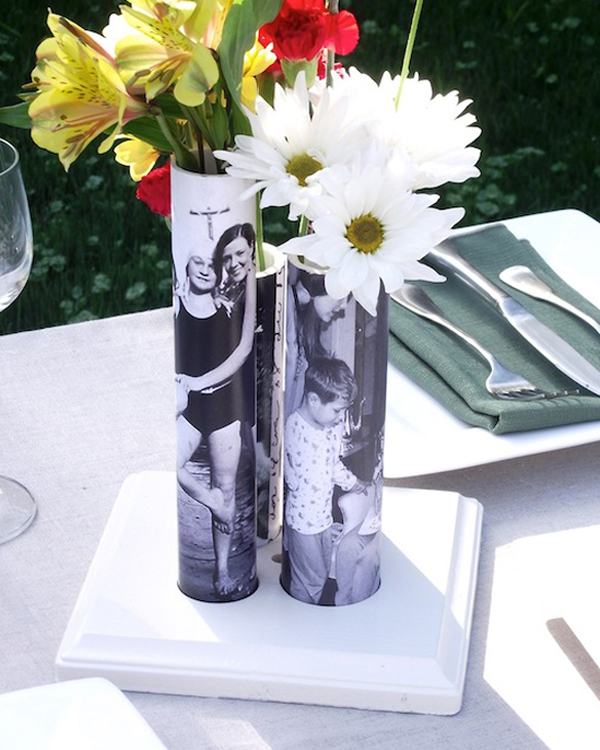 This DIY by Stephanie of Fab You Bliss takes recycled design to a whole new level. A chip can becomes a rustic rock centerpiece with small stones and grout. Because of the more natural appearance of this project, forgo the polish of a bouquet of roses and opt for an assortment of wild flowers or a mixed arrangement- they'll maintain the charm.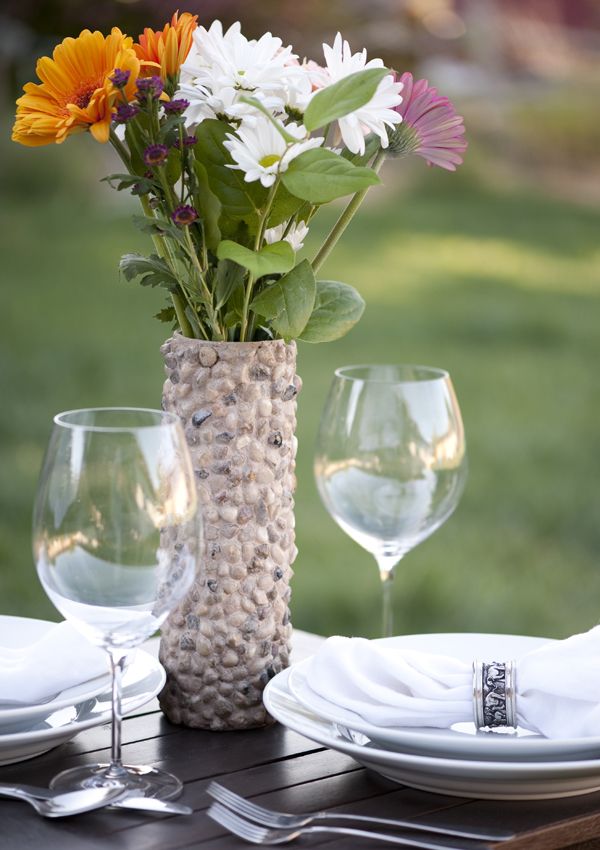 Whether you enjoy flowers on special occasions or make them a daily treat in your life, compliment the beauty of your bouquet with a custom, DIY vase. So pull out your craft supplies and get started today! Have a project in mind? Tell us about it in the comments below.