One of the most important elements in a room's design is the wall color. There are thousands of hues you can choose, from neons to neutrals and everything in between. But even the most beautiful paint job can be one dimensional and boring. Liven up your home by featuring an accent wall- it will add just the right amount of visual interest without detracting from the rest of your space. Here are a few DIY accent walls for inspiration.
Hand-Drawn Designs
Elsie of A Beautiful Mess certainly made a statement with this typography inspired accent wall. No need to strive for precision with this DIY- the charm of the design lies in the authentic scrawl of regular handwriting. This project is a great way to feature your favorite song lyrics or quotes from a novel- the more personal, the better.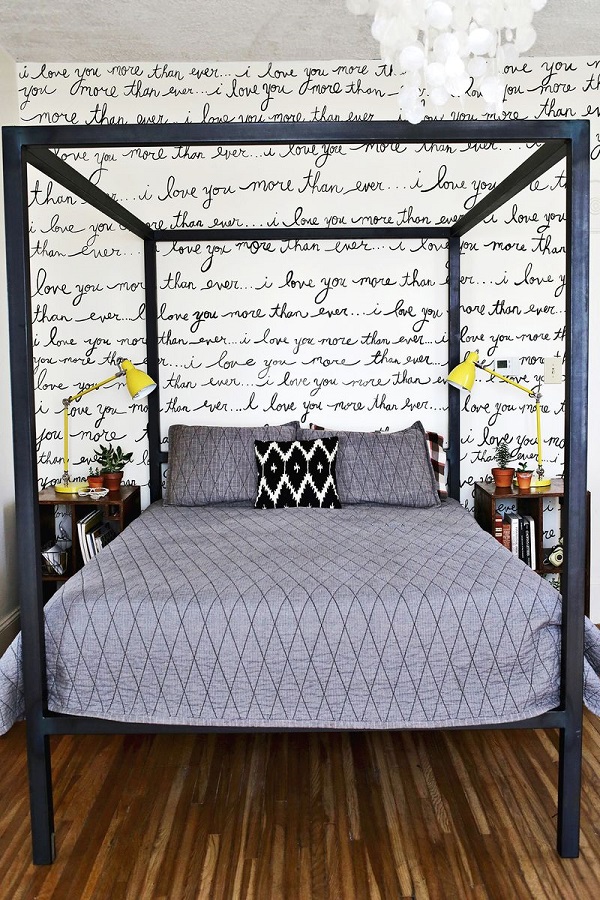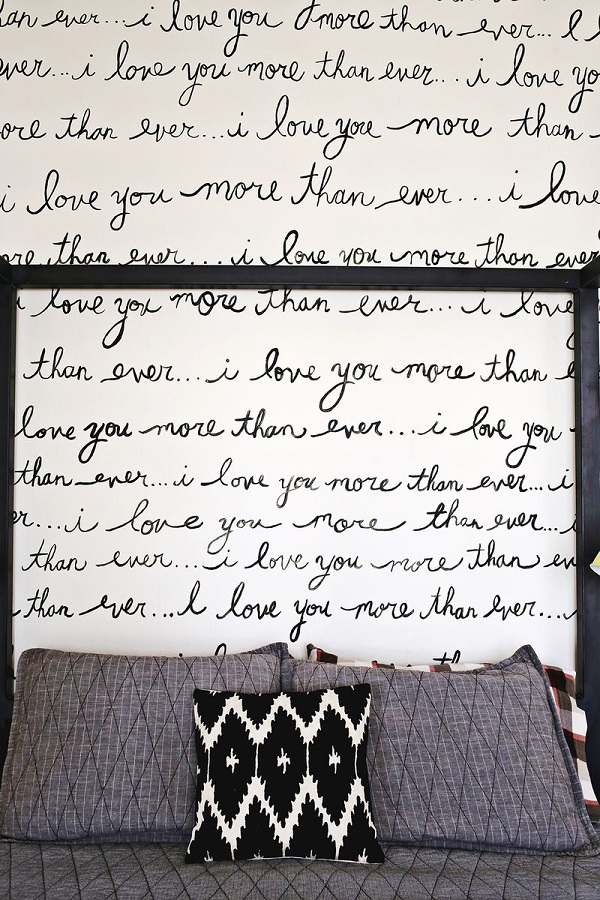 Elsie of A Beautiful Mess definitely loves her accent walls! If free-handing your design makes you a little nervous, try using a stencil instead. Transfer an image onto stencil paper and trace your design on a painted wall using a paint pen. Images with simple details work best- the less twists and curves you have to trace, the quicker the process will be.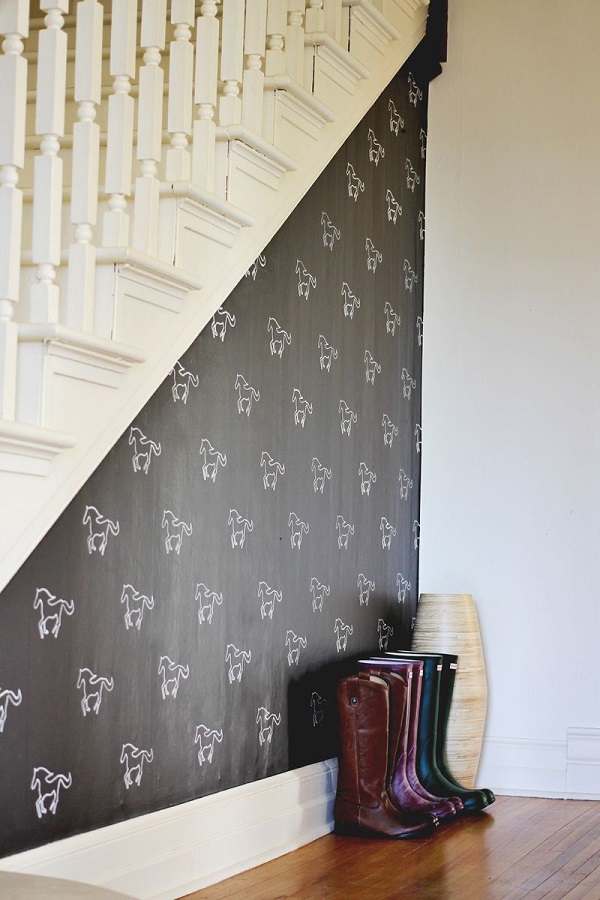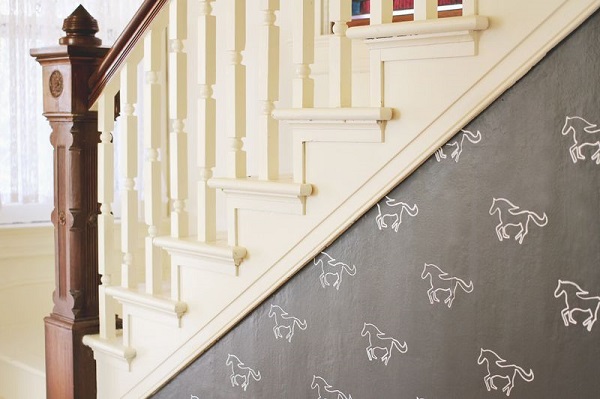 Remember when you were young and your parents told you not to draw on the walls? This DIY by Mandi of Vintage Revivals goes against everything you've ever heard. Simply take a ruler, map out your design, and trace it with a Sharpie paint pen. You may cringe at the idea of making such a permanent change to your wall, but you can easily cover it with paint. So pull out those pens and start drawing!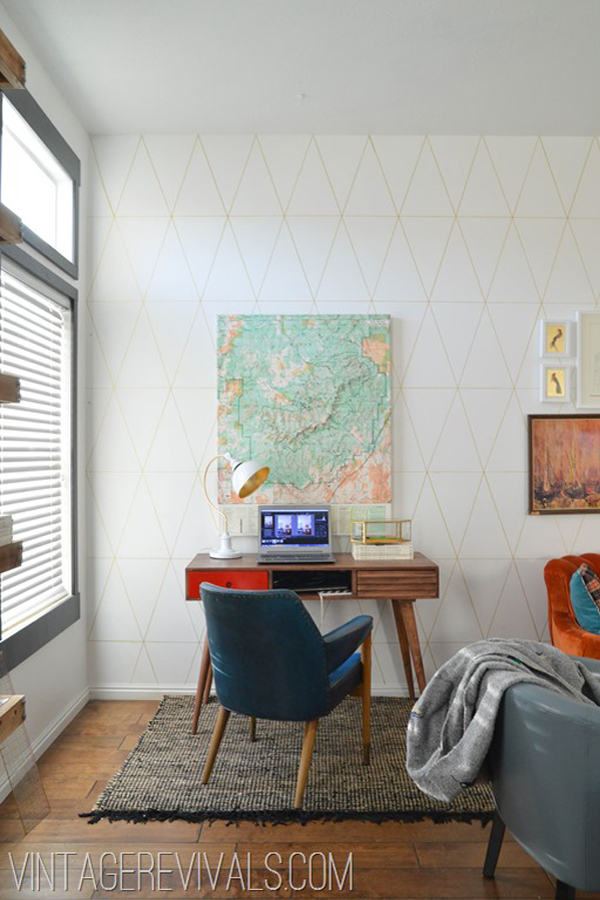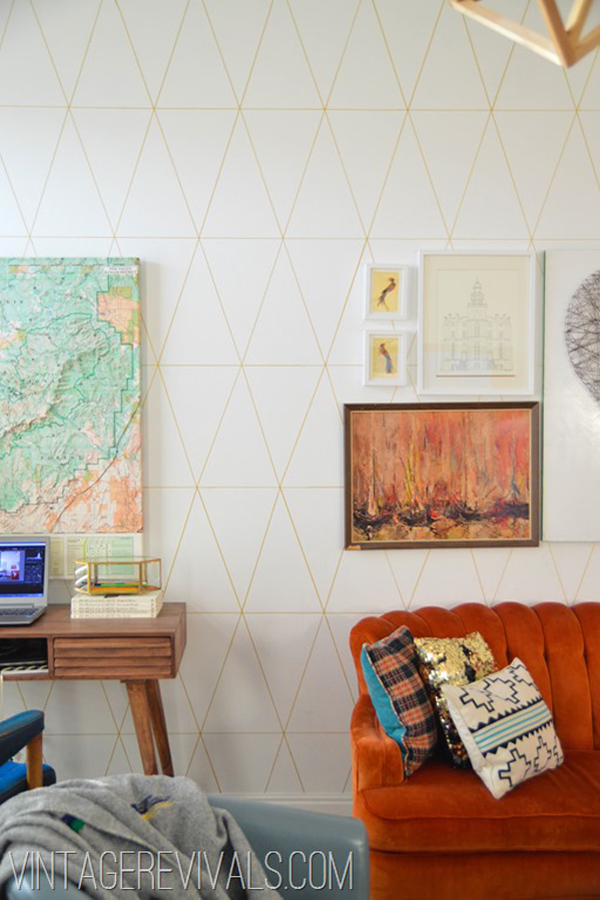 A New Twist on the Traditional
Melissa of House to Home was searching for a modern take on nursery design when she stumbled across some black and white inspiration. After a little DIY magic she created a sophisticated room fit for her future princess. Using black and white for your accent wall allows a lot of freedom to mix and match your decor, but you can switch up the color combo for a bigger impact.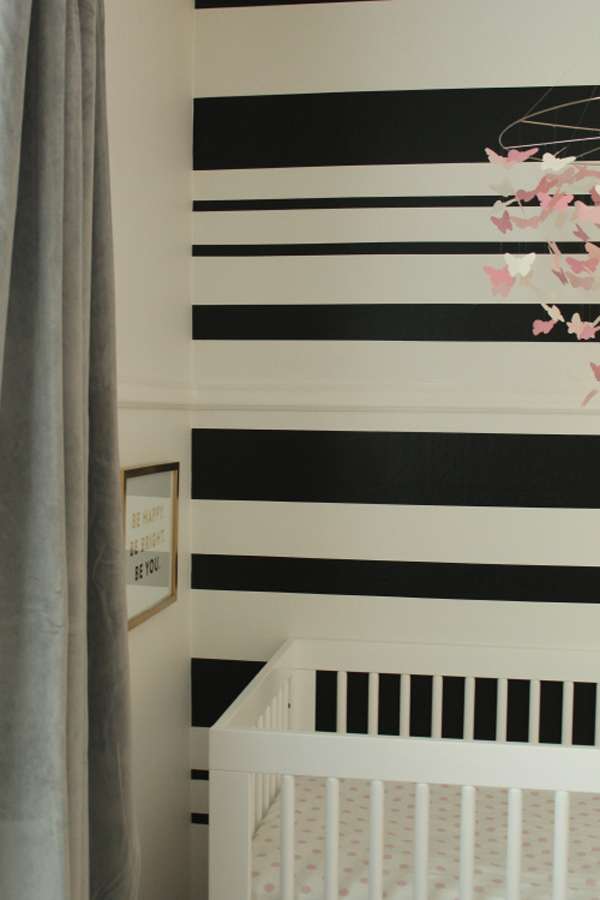 Wallpaper is the go-to material for quick wall transformations. Bring one of your favorite patterns to live with a custom wallpaper design like in this project from Rethink Design. There are companies that specialize in creating original prints, so choose an object that would translate well on top of a plain background- these feathers in varying greens are beautiful against a stark white.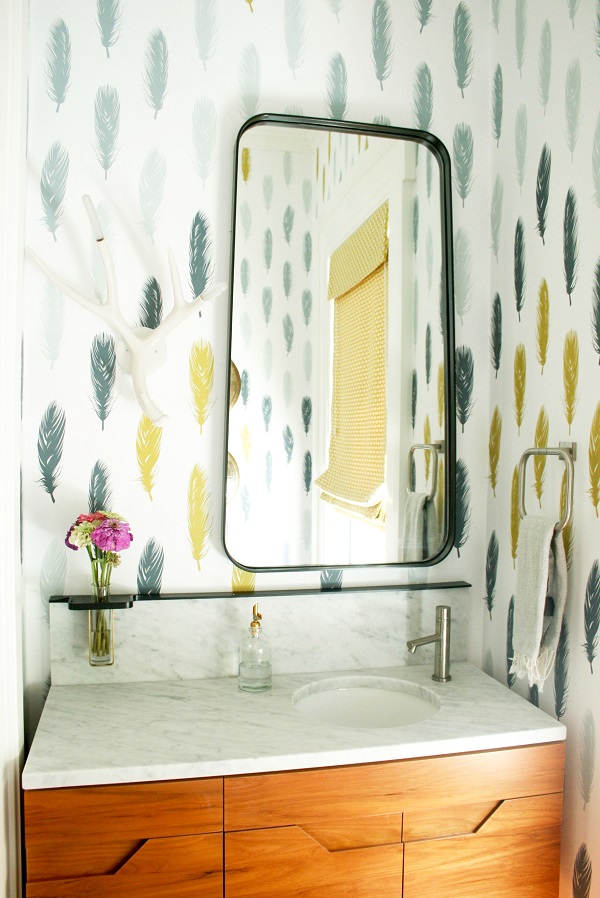 Pallets get a chic update with this DIY by Nancy of Owen's Olivia. If you're a fan of repurposed wood and are looking for a unique way of transforming a small wall section, this project is ideal. Give your wood some TLC with a light stain or a few coats of paint, and top with a shelf to compliment the parallel lines.

Temporary Fixes
Wall decals provide an easy way to mimic the look of wallpaper. After looking for an alternative to the time consuming (and pricey) decor accessory, Tali of Imperfectly Perfect settle on more cost-effective tree decals. The alternating white and silver silhouettes add a posh feel when set against charcoal gray paint. Plus, they're easy to take down- which will make changing the pattern a breeze.

Living in a rental can really limit your decor options. So Sarah of Sarah M. Dorsey Designs found a temporary way to spruce up her bedroom- with fabulous results. If you want to create an accent wall but can't commit to a permanent design, consider building your own wall out of plywood. Decorate with your technique of choice- Sarah's grasscloth wallpaper and nailhead combination is super stylish.


Changing a wall is one of the easiest ways to freshen up your home. From wallpaper to decals there's a technique for every style. Launch your own decor transformation with an accent wall DIY. Feel a little inspiration coming your way? Tell us about it in a comment below.