Designing interiors clad in a neutral color palette is a trend that is here to stay. But most often, we see a multitude of homes using lighter shades, simple earthen tones and off white hues to create a backdrop. Working with lighter shades is obviously far easier than trying to incorporate darker backgrounds. That is precisely what brought to life this gorgeous roof apartment by designer Vitaliy Yurov. It is so impressive and unique. Located in Kiev, Ukraine, this refined hub employs a dark canvas to paint a remarkable picture of balance and beauty!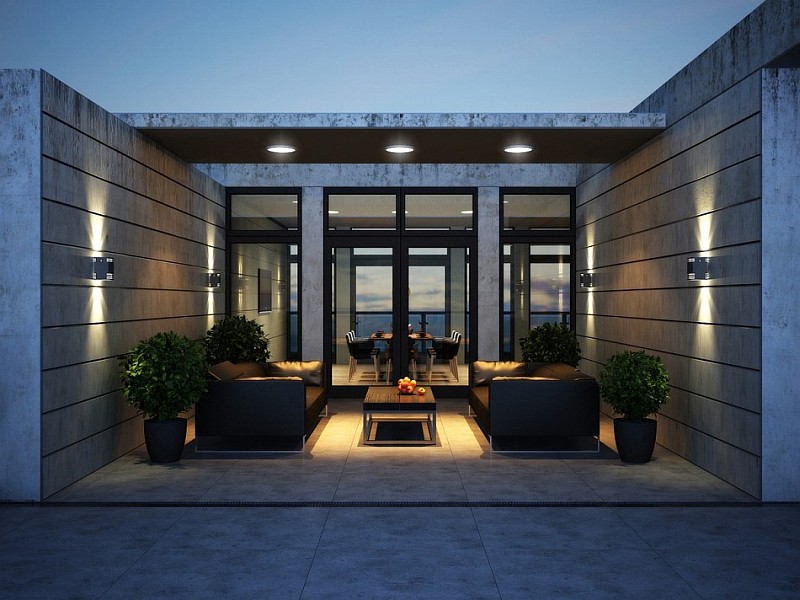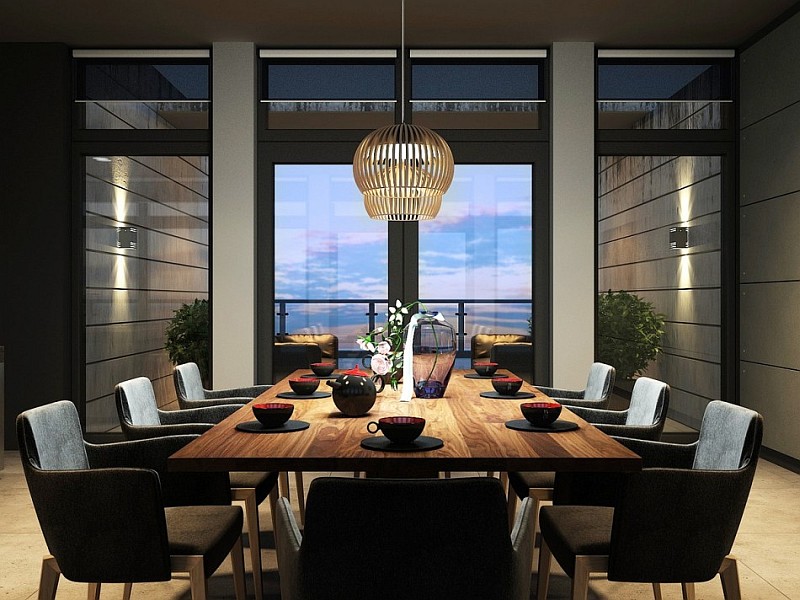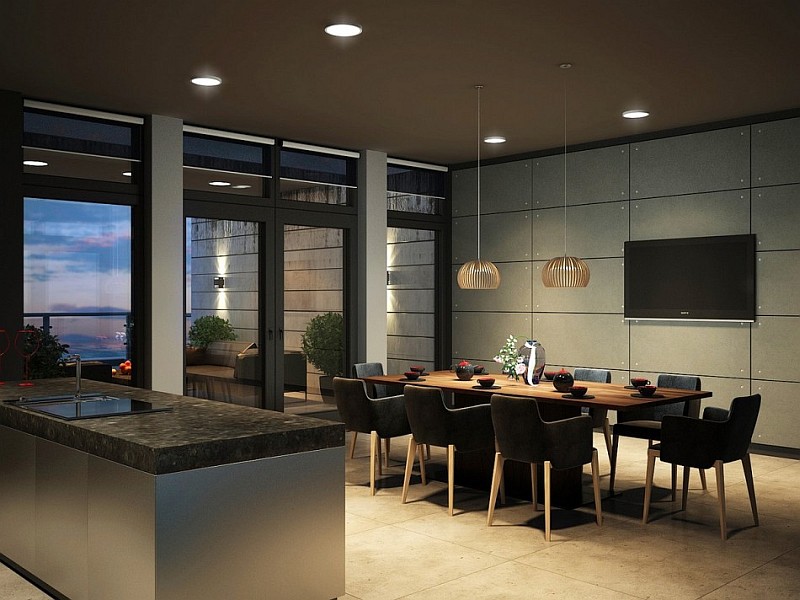 The idea of the designer was to create a wonderful harmony between the cold finishing in black and dark grays with the warmth of multiple layers of lighting. The entire apartment exudes a calm and tranquil atmosphere that is firmly rooted in a flowing sense of minimalism. The classy space houses an ergonomic kitchen, stylish dining space, serene and spacious bedroom, luxurious bathroom and a terrace that promises unabated views of the city.
Stone, wood and glass have been used judiciously throughout, even as interesting décor additions in red and blue add an unexpected splash of color here and there. Lighting obviously plays the most pivotal part in elevating the interiors to a whole new level. Stunning pendant lights, attractive track lighting and appropriate recessed lighting all come together to eliminate any dark corners. Exquisite, exclusive and enchanting, this is one apartment that truly stands out from the pack and does so with understated class and an abundance of opulence.