Some people paint visible art. Others cook edible art. Many more record aural art. But with the hero ingredient of pink, Fawn Galli creates livable art. And that's the definition of pink.
A twenty six hundred sq. ft. apartment, where the kitchen, dining room and living room converge all into one open floor plan deemed one of the worst disastrous places our featured Designer's ever seen. This, to the 2013 Webby Nominated Spaces TV online network was a perfect opportunity for them to give us a vocab lesson on pink as well. So slip off those pinkish rose-colored glasses and dare to see pink in all its glory. As you'll witness it's not just a noun, it's a verb.
Designer Fawn Galli — renowned for her contributions in Domino Magazine and many other publications — is ready to get her hands dirty in the effort of bringing some much needed sparkle and joi de vivre as our homeowner Rebecca mentions that the previous homeowner had very different tastes than her own. In the world of interior design our palate from early on gravitates to a consistent style and era that our taste buds are accustomed. Remember the first time you blindly consumed exotic food, jumped out of a moving plane or survived the once in a lifetime coming of age induction? It's new and exciting and often pushes us out of our comfort zone. Way out.
Just like the concept Fawn Galli was introducing to Rebecca inviting her along for this collaborative event. But will it be something Rebecca and her family including two small children can say Thank God I Hired a Designer when the end result is revealed?
When Rebecca decided that her space needed resuscitation she had no idea the depth of trust and bravado it would take to not just revive but recreate a space with a designer who can push one to their interior limits and allow outside influences become moments of intimate celebration.
See for yourself how this remake would bring in a very popping pop of color for Rebecca. Surrounded by browns and an environmentally friendly table the pink, a color we once thought was so expressively female, all of a sudden becomes one tone fits all. But not tutu, not bubblegum, no. It's a melt in your mouth, delicious never-ending aftertaste pink, one which begs you to invite all your friends over to partake of; that kind of pink.
Entertainment, hosting, playing, living. It all happens here in the story telling, charismatic modern world of wonder: Pink.
And it is with great honor I introduce you to Fawn Galli, who as the driver of this journey let me hop in the passenger seat so I can share her experience. Any commitment phobias playing truth or dare with your barren wall color while in the paint isle or any other home improvement section? Ladies and gentleman, I give you Fawn Galli!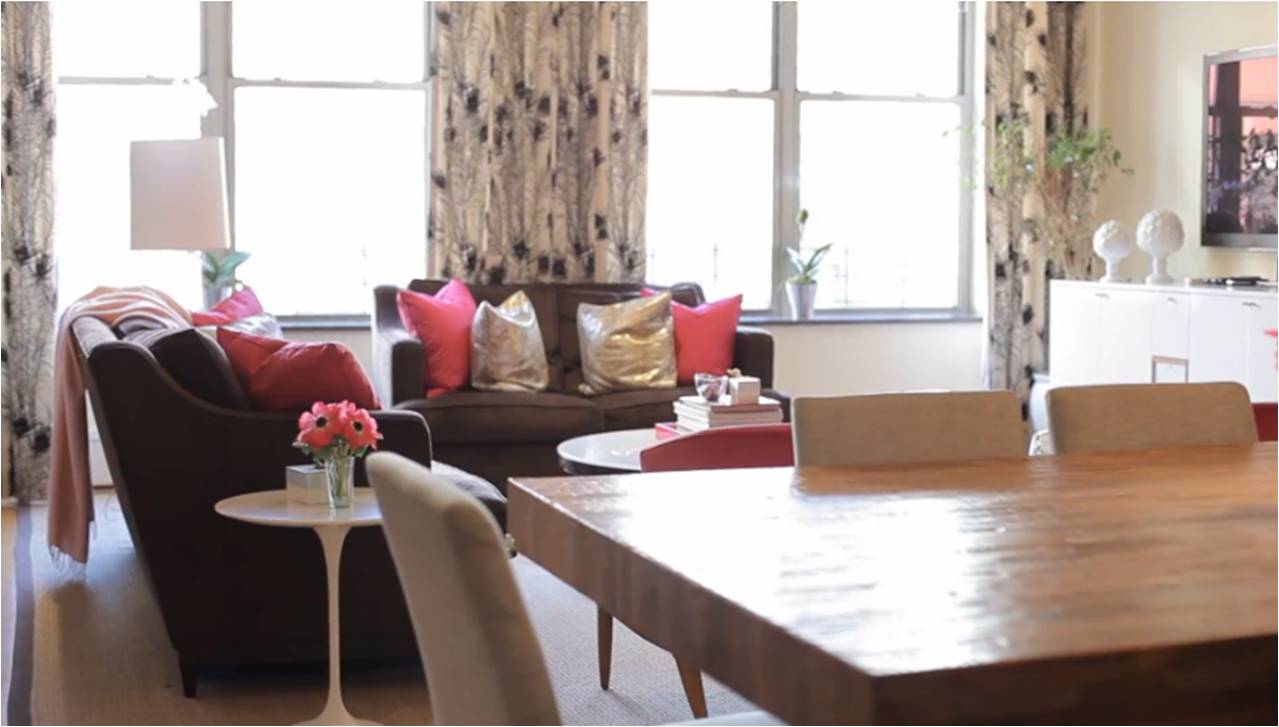 Q: Regarding tastes, how much of our personality should we adhere to, vs. remembering the sage advice to try new things? So using ice cream terms when it comes to color and innovative décor do you recommend homeowners introducing their room's palette with a tester spoon of design or giving the spaces' taste buds an adventure with a triple decker scoop?
While it's important to stay true to what you love, incorporating accents that are out of your comfort zone is a great way to expand your design horizons. Ultimately, the combination of design that you're comfortable with and design that's more daring, makes for a space that you know you'll love but will also strike intrigue. I love using neutral colors for sofas, rugs, etc and adding a bit of spring time mint and peach flavor colors for pillows and bench covers. It is easy to change and the colors are really alive set against brown, beige, grey.
Q: In what way can one transform or choose colors to translate from girly or youthful to one bearing a recognizably sophisticated sexy persona?
Colors that are traditionally viewed as girly or youthful can be sexed up by using them in a wallpaper with a sophisticated and glamorous motif. Also hot pink on modern furniture does not feel girly but transcends to sexy and sophisticated.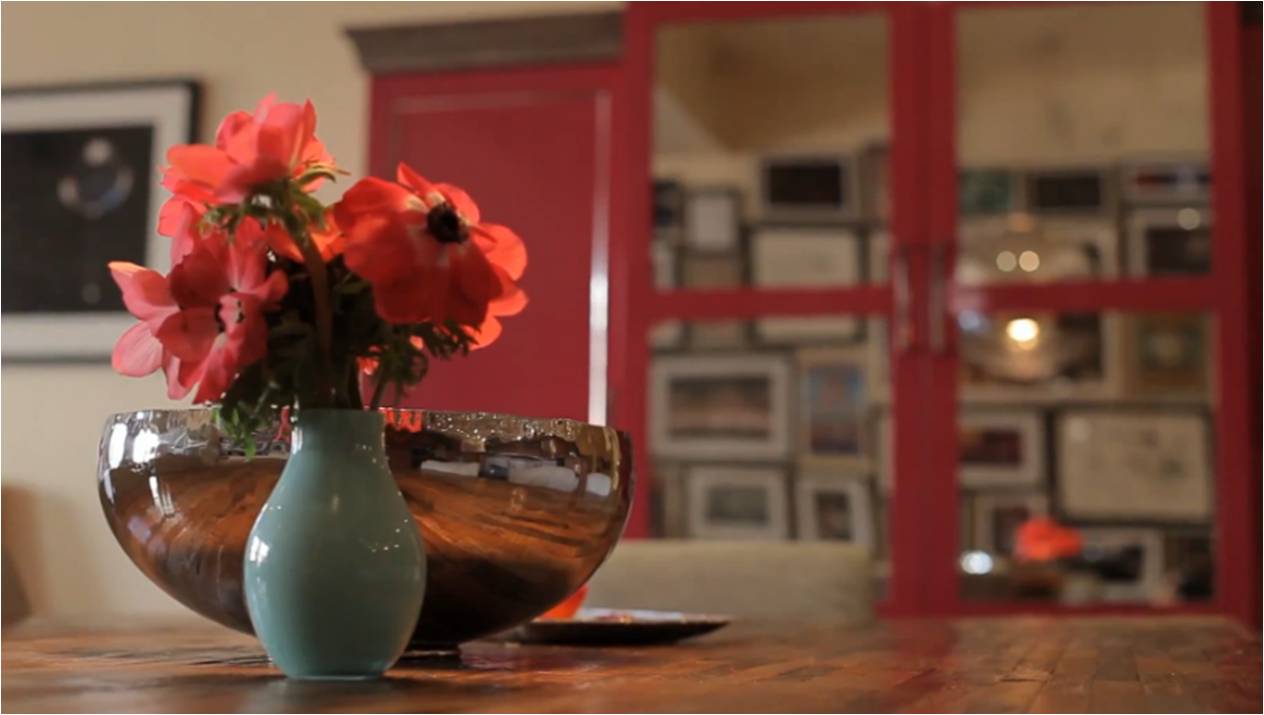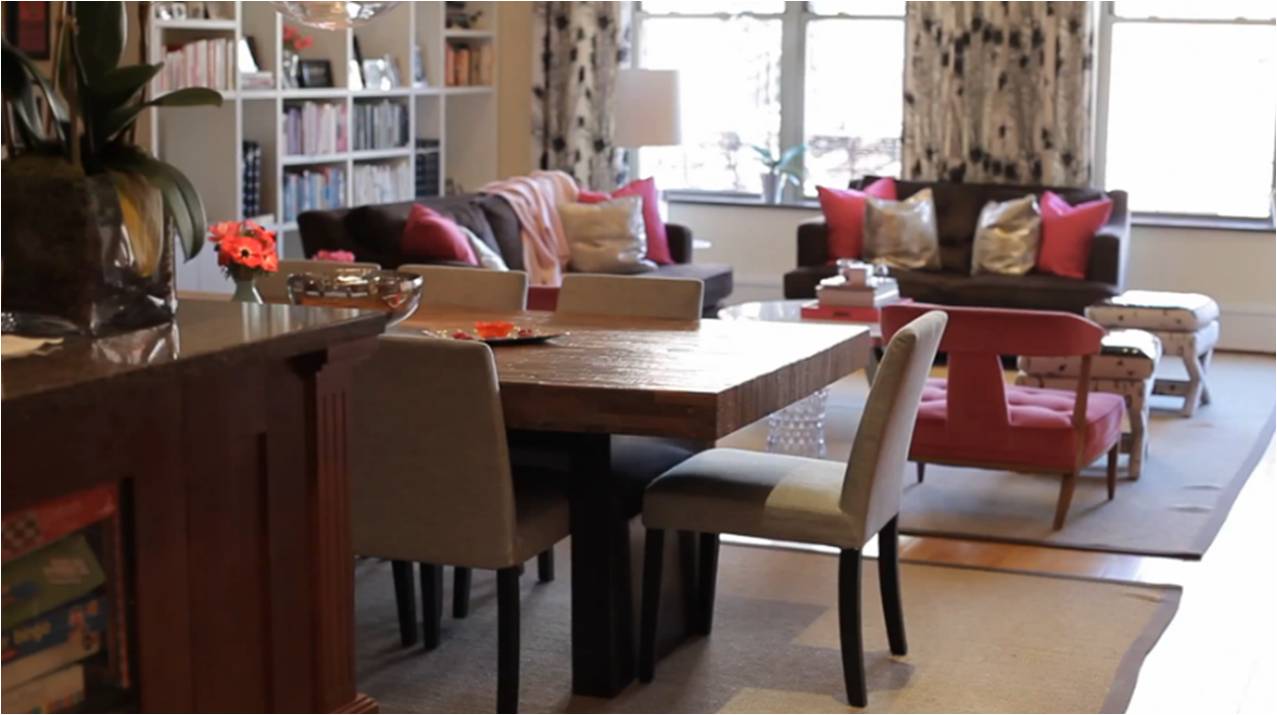 Q: When using similar concepts of color and texture in an open room hosting multiple purposes how do you recommend creating intentional sections without either subduing or overriding our senses with collections of frames, seating arrangements, floor and window treatments, et cetera?
Using rugs is a key way to subtly delineate space based on each area's intended function. It is important to maintain a common thread amongst each space. This can be achieved by using relative pops of color through accents such as a pillow or throw. If a space has different style furniture randomly placed but has the same window treatment throughout, the window treatment helps make sense of the space without overriding our senses.
Q: Naturally, when thinking of bold concepts we envision wow factors that are loud in color, size and novelty. Are there specific things or ways we can establish our own nook of originality using unexpected concepts that will offer just another endearment for the term bold?
Wallpapering a focus wall of a room is an immediate way to make a bold statement. Large scale wallpapers invite you into a space and engage you in a 3-dimensional experience. Collection of anything that is true to someone's interests placed through out a home or on one shelf adds interest and soul to any space. These can be a bold collection of over scaled bunnies or small gilded acorns. The best way to be bold is to be original and display this expression in one's living space.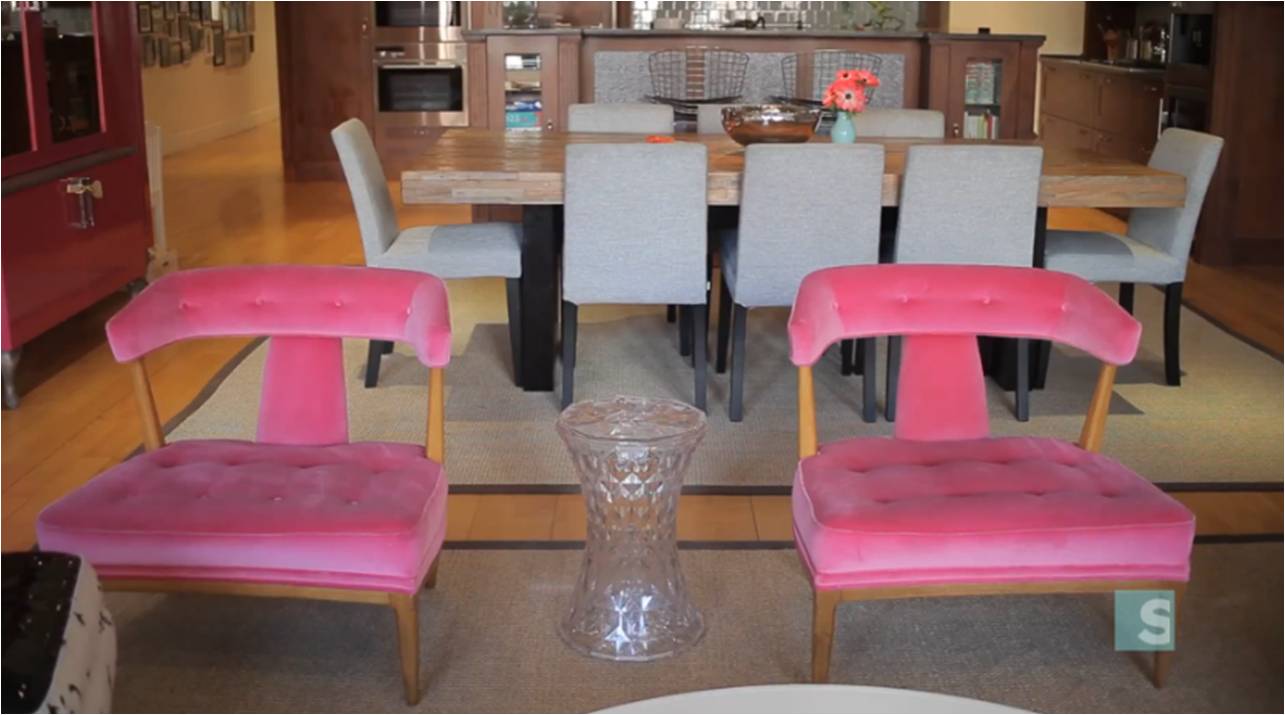 Q: There's nothing more beautiful than a magazine or pinterest inspired room, but at the same time a functional space, not a glossy photo, is what we clumsily live in. How can we achieve gloss and glamour as well as practicality?
Incorporating a metallic piece of furniture, a wallpaper with sparkle, or silk pillows into your space are all ways to make your space more glam without sacrificing functionality or comfort. Upholstering an armchair in a lush mohair is always a beautiful way to add texture and luxury while still being cozy and practical. Ultimately a space needs to function properly with comfortable seating and not be a display showcase. The way to achieve this is to have a balance of utilitarian, stain resistant, comfortable furnishings with fun, even superfluous, beautiful items. If every piece is a wow piece it can be one dimensional and boring.