For many people, the table is the hub of the home. Homework, meal times, even simple relaxation are all accomplished while seated there. So why not make such a central part of your life, beautiful as well? The table is the perfect place to add a little chicness. It's super easy — just use one of these DIYs to get you started.
Centerpieces
Fresh limes and flowers create a fragrant combination with this centerpiece from HGTV. Two vases are placed together and lined with lime slices between, then filled with colorful blooms. Change your arrangement out every two to three days to keep the aroma nice and strong.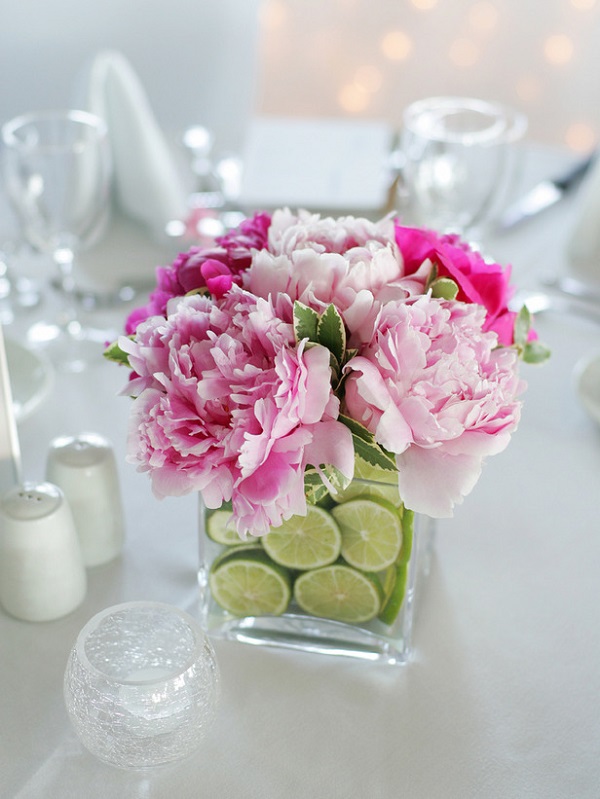 Possibly the most versatile kitchen essentials ever, mason jars are becoming a mainstay in DIY home decor. This centerpiece from Bellasera Productions incorporates them in a rustic masterpiece fit for the chicest of tables. Top a log section with mason jars and decorate with candles, twine and fresh flowers. The result will be gorgeous.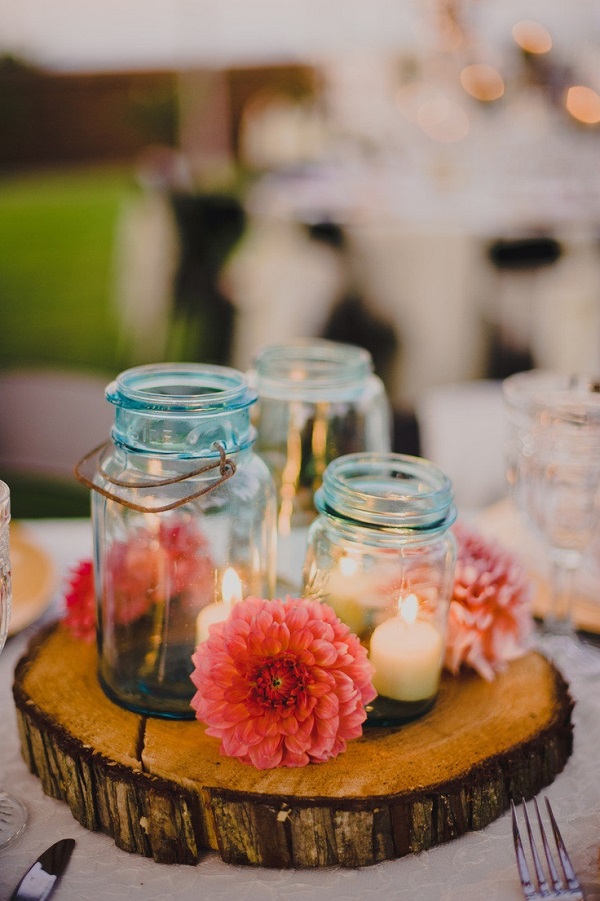 Tiffany of Offbeat and Inspired turned a catalog inspiration into a DIYed reality with this mason jar centerpiece. The bendable clamp configuration provides freedom with its appearance, giving you several creative tabletop arrangements to help keep your dining experience fresh.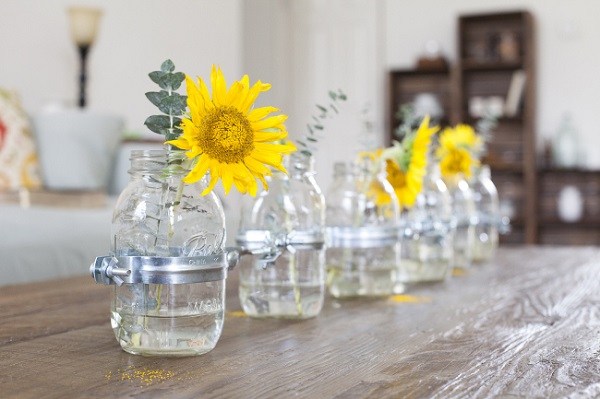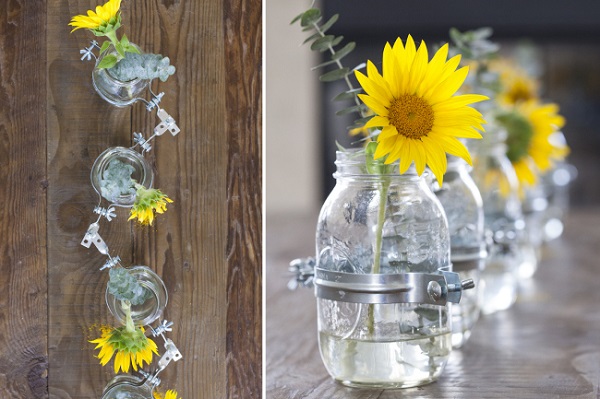 Place Mat
Design's hottest trend just got a scored a seat at the table with this fun DIY by Morgan of Pepper Design Blog. If you're a fan of the ombre effect, this project is a great way to incorporate it in your home. To showcase the texture of your woven mat, place it against a contrasting fabric so the fibers stand out.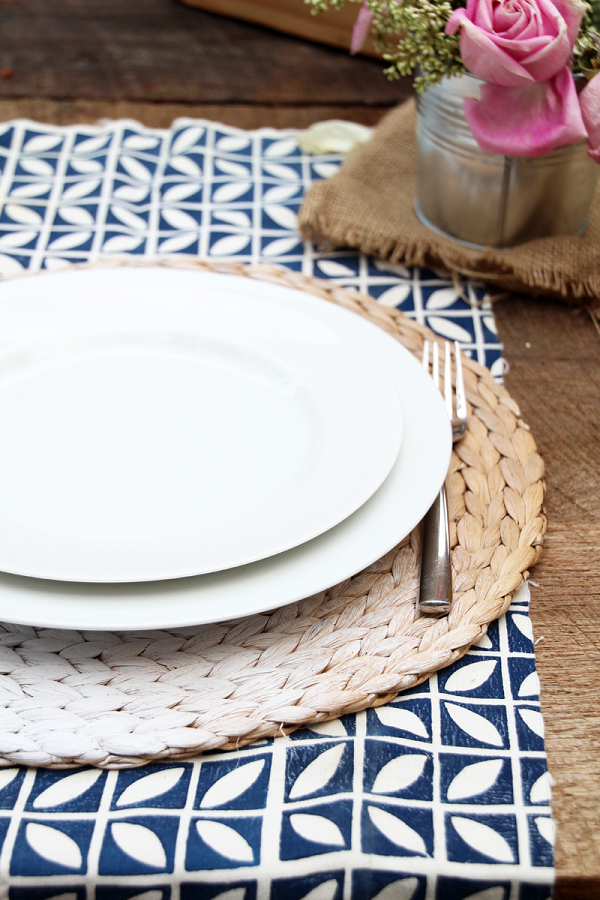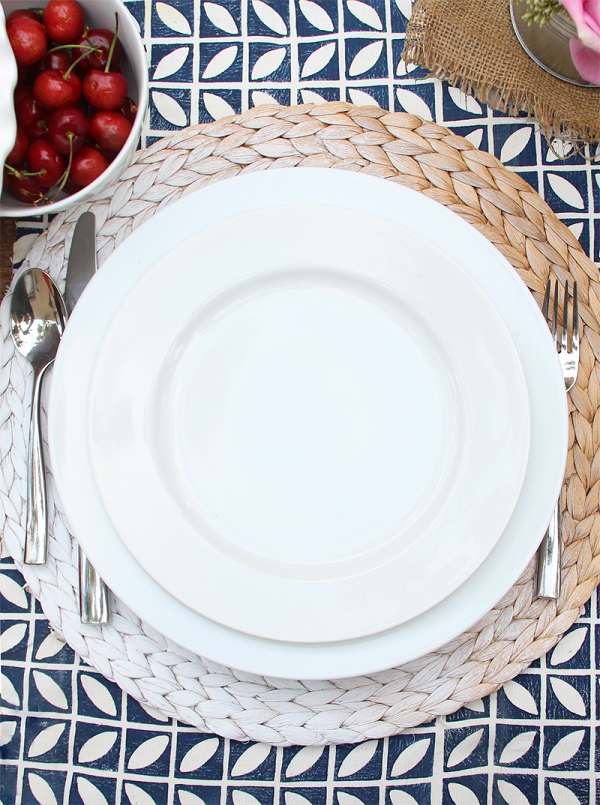 Handy with a glue gun? Then this DIY by Amy of Smitten on Paper is perfect for you. The pastel hues of this placemat would be right at home on any tabletop. For a more summer-friendly version, use brighter colors for an electric pop. Paper never looked so chic!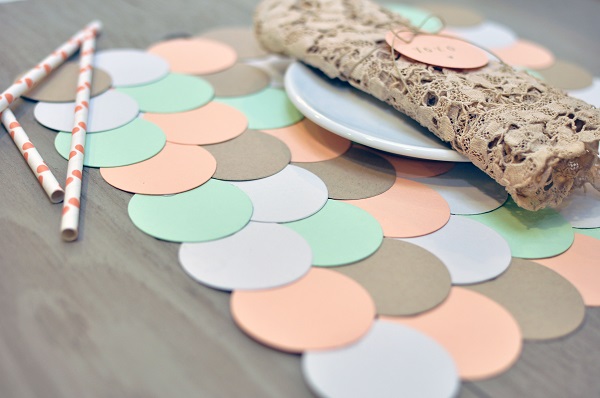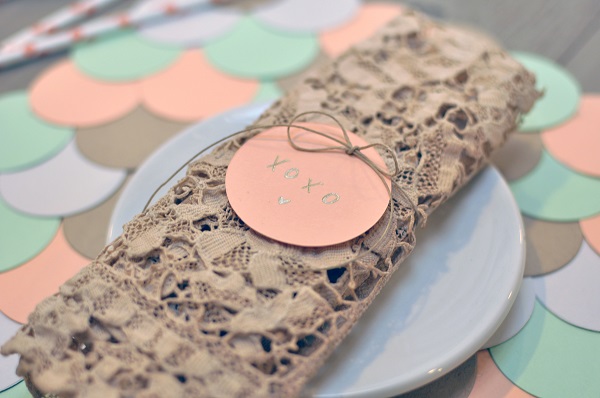 Place Card
Clothespins and wood blocks are all you'll need for this DIY by Emily of Emily Henderson. Center a clothespin on one side of the block, glue, and… that's it! Jazz up your place card holders with spray paint, sequins, or any other decorative touch. Name cards or photos of your guests will do the trick for arranging your seating. For a fun twist, use baby pictures and have everyone guess who they are.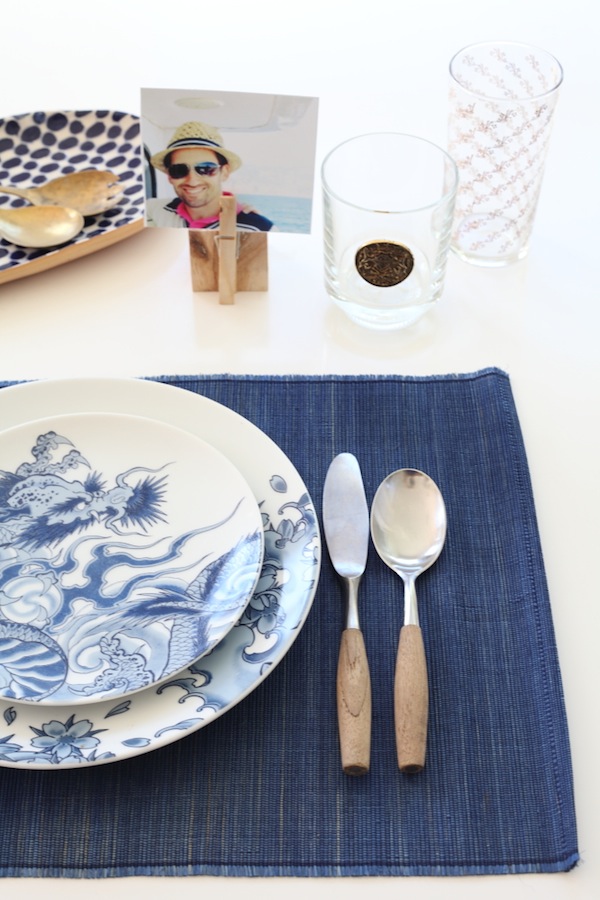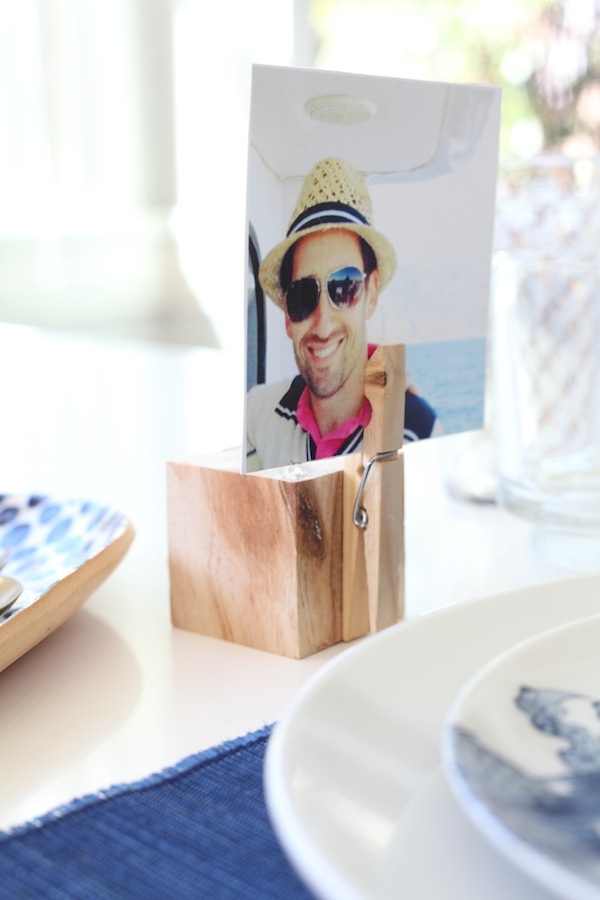 Make the shuffle of dinner party seating go a little smoother with these DIY place cards by Katy of Rice Designs. The metallic gold paint adds a posh factor to the table, while the wrapped twine gives a touch of rustic charm. Bonus- your guests will have a nice memento to slip into their pockets to remind them of the fun occasion.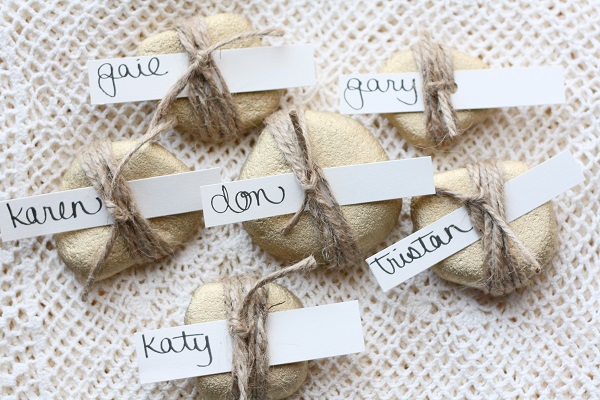 Tablecloth and Napkins
Transform your table in less than an hour with this colorful project by Kelly of The Sweetest Occasion. Pull out some pom poms, a craft favorite, and attach to a plain tablecloth using hot glue. Throw over your table and enjoy!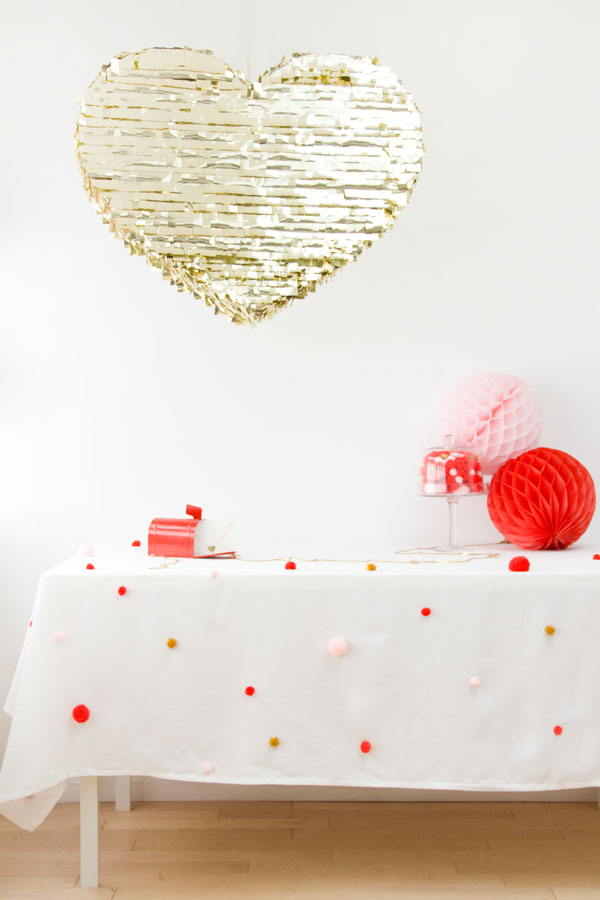 Trade your boring paper napkins and upgrade to these fancy cloth versions by Krista of Bayside Bride– no sewing required. Use these for everyday table fair, or pair with a menu and silverware for a dinner party.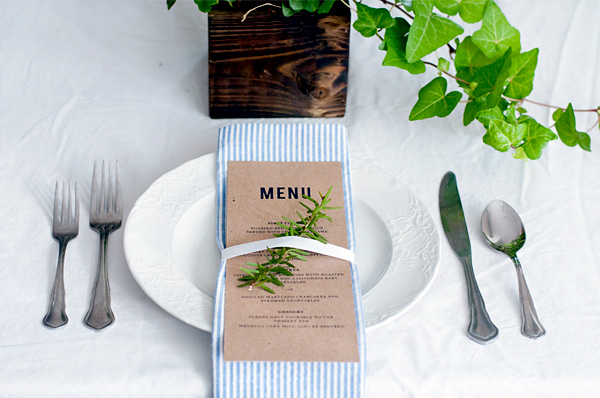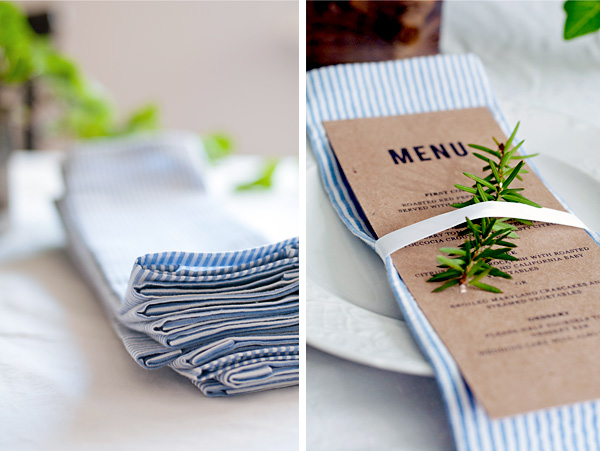 Created by Caroline and featured on Terra Savvy, this lovely leaf-shaped table topper was inspired by Thanksgiving festivities. Cut out Kraft paper and felt in the shape of a leaf, then sew together by hand or with a sewing machine. Personalize with the name of your guest, then slip it into a napkin ring. This project works well for all seasons- use a green leaf to symbolize spring or substitute a flower petal for summer.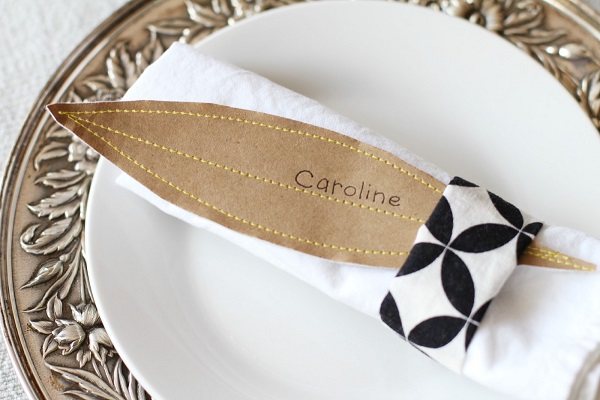 Never have a boring table again after spicing it up with one of these wonderful DIYs. Whether with a small item like napkins, or large-scale decor like tablecloths, your table will always be fun and stylish. Feel like starting your own project? Tell us about it in a comment below.