While modern homes with large open spaces and high ceilings look stunning and lavish, getting them just right is a tricky task indeed. Located Down Under in Sydney, Australia, the Sensory Interior Delights is a masterpiece that was visualized and brought to life by Minosa Design.
Brilliant, bright and sporting ample space, the main challenge in designing and decorating this luxurious home came in the form of filling up all that space on offer! The designers had to be careful in ensuring a presence of visual and textural balance even as splashes of color brought in inviting warmth.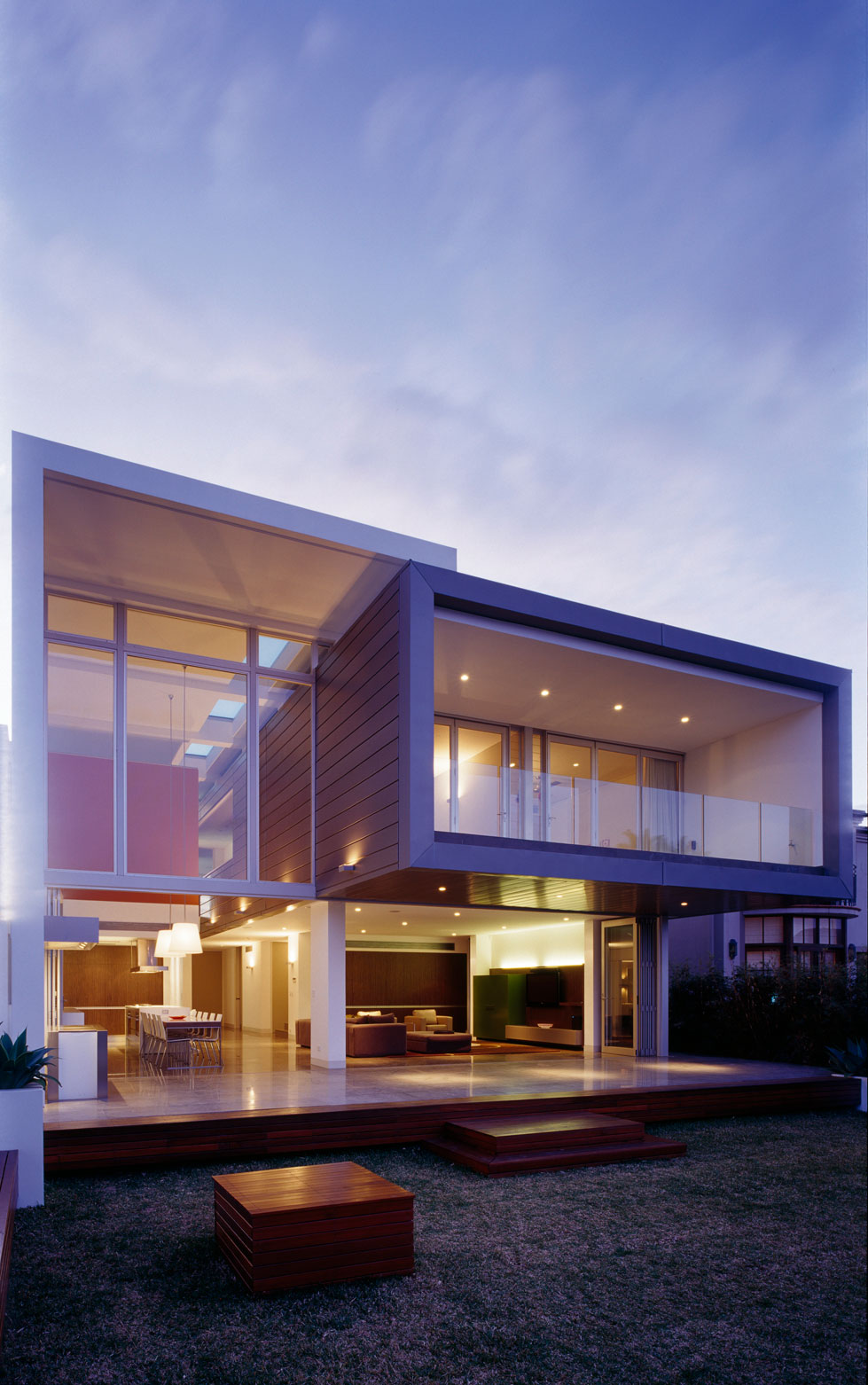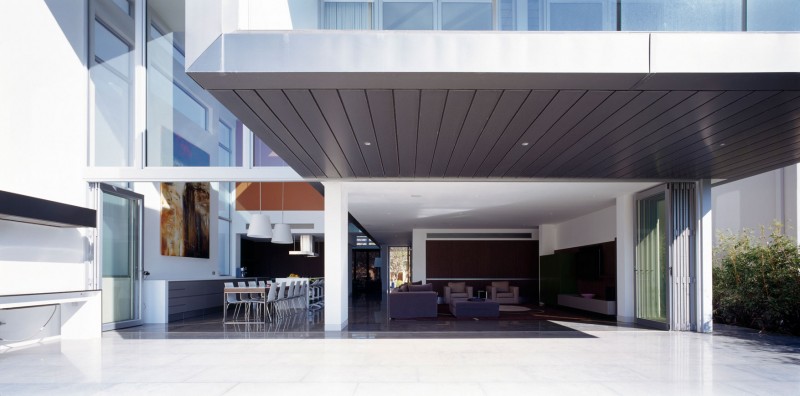 Large floor-to-ceiling glass windows offer a seamless connectivity between the interiors and the green backyard. The kitchen and dining space have been crafted to keep them visually connected with the living area and a large Corian bench top along with bold pendant lights steal the show here. The nature of the home and its unique geometry meant that multiple layers of lighting had to be combined to bring the best of the interiors both in terms of form and functionality.
Though largely clad in neutral tones, carefully added dash of orange, green and blue hues enliven the atmosphere even as they drive away any semblance of blandness. An exquisite home theater, a gorgeous powder room that epitomizes extravagance, lovely plush bedrooms draped in earthen tones and contemporary bathrooms complete this stunning residence. And in case all that pampering of senses was not enough, the terrace offers unabated views of the iconic city even as you enjoy a sunset or two!