Hayden Place office space created for the Cunningham Group is truly a sparkling example of sustainable and green work areas that combine inimitable design with flowing ergonomics. Designed with a sense of vibrant freshness and located in Culver City, California, the office was designed by Cunningham Group themselves. With most modern offices quickly moving away from the rigid existing models and cubicle design, the one on display here truly takes creativity and ingenuity to a whole new green level!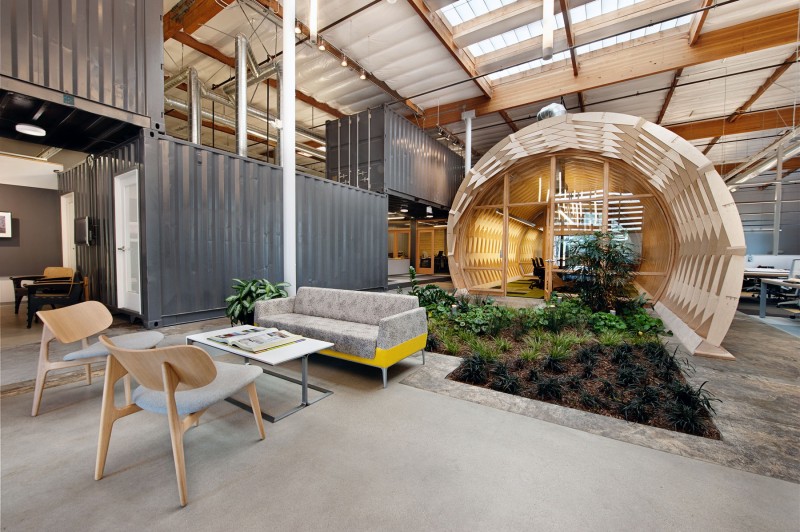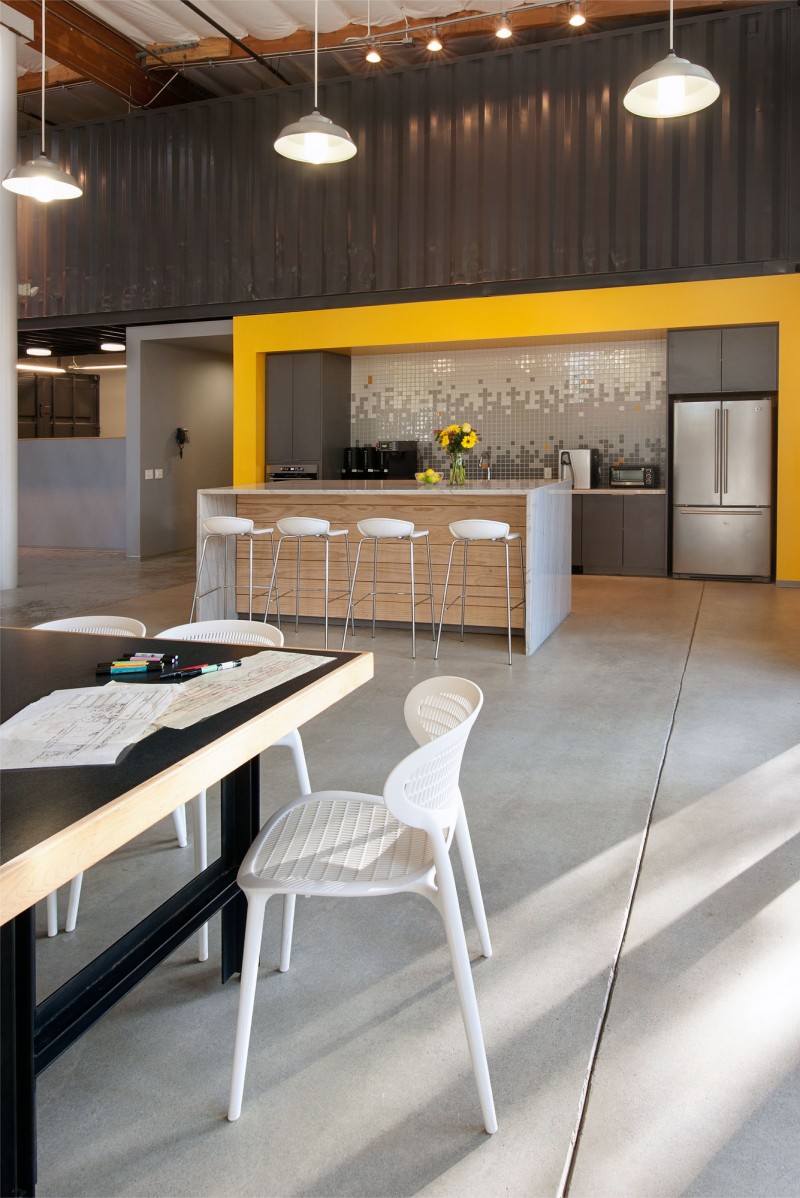 The modern office was designed keeping in mind the standards required to bag a LEED Gold certification. Sustainable materials and locally obtained wooden décor have been used extensively. An open-floor plan design of the office allows for greater interactivity and exchange of ideas among the employees. Use of bright colors like green and yellow bring in both the necessary warmth and brightness.
Stylish indoor garden with the native plants of the region, a vegetable garden in the backyard, a full kitchen and a gorgeous dining pace encased in a sustainable shell complete this new-age office space. Beautiful little nooks that present the perfect hangouts, a vibrant gallery and meeting area, skylights that allow for ample natural ventilation and natural temperature-regulating vents ensure that the place is both energy conscious and functional.
Despite its innovative design, the Hayden Place still exudes an appeal that makes it perfect for an official business meeting with clients. Providing an inspirational and uplifting backdrop, coming in to work here each day seems surely a pleasant experience!