There is a certain laid back and relaxed appeal that comes with the cool Mediterranean house that presents the perfect ambiance for a lovely summer home. Located in Venice, California and designed in a refreshingly cheerful manner, this white stucco modern residence is all about going barefoot and kicking back in style. When clients approached Dennis Gibbens Architects, they wanted a retreat that would capture the essence of a playful and open summer home to perfection and that is precisely what they got.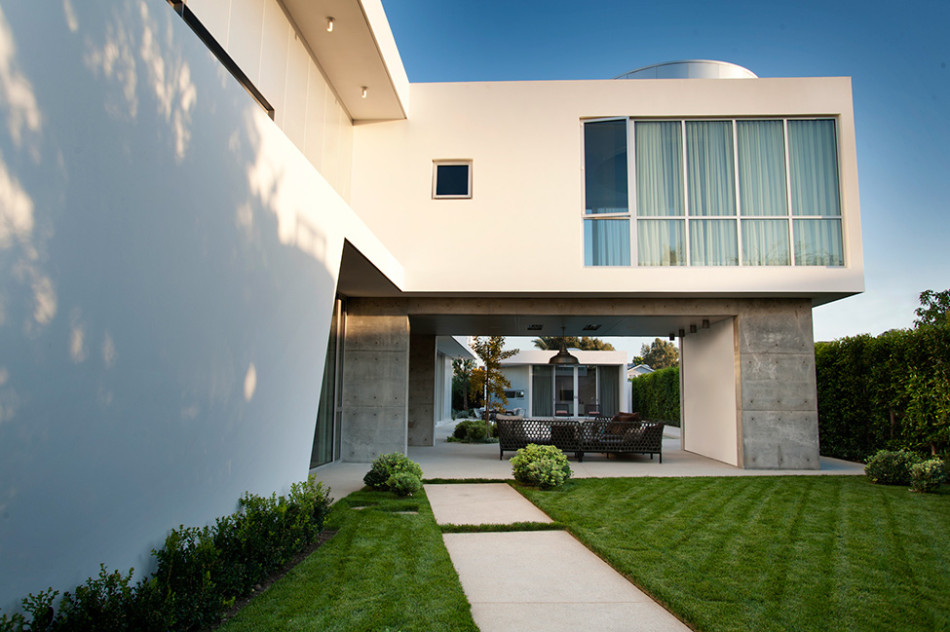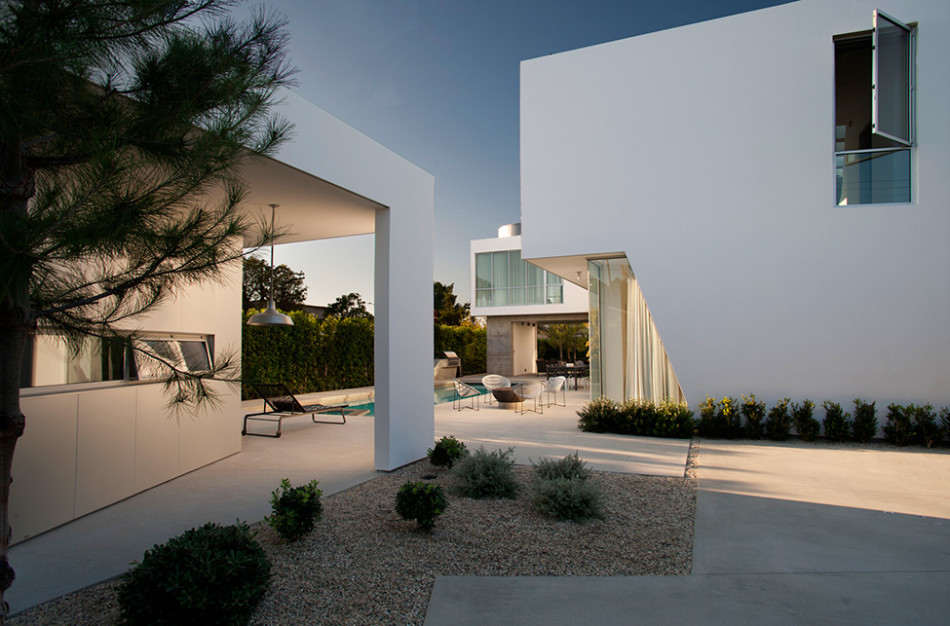 With pristine white walls on the outside making the perfect backdrop, the house embraces a tranquil and stylish demeanor. Adding to the refreshing atmosphere are the spacious sports court, a revitalizing pool and a home spa that eases away all your woes. The addition of floor-to-ceiling glass windows ensures that there is a dynamic rapport between the sunny outdoors and the flowing indoors.
An open plan living area, gorgeous modern kitchen, well furnished patio, large dining space and plush bedrooms make this the ideal contemporary home. While the lower level of the home sports the public areas, the top floor accommodates the private quarters which include the bedrooms and the bathrooms. Designed to effortlessly serve the needs of a small family, this vivacious residence encourages its denizens to spend as much time outside as indoors.
Ergonomic décor coupled with daft lighting fixtures complement the ample natural ventilation in a pleasing manner. With sun, sand and waves never too far away from this beachfront neighborhood, this chic abode captures the 'cool wind in the hair' spirit of California perfectly!