What do you do when you suddenly realize that your home doesn't suit your needs and taste, anymore? You start renovating! That's exactly what a couple from Bellevue, Washington, decided to do with their home. But they didn't settle with just any renovation. Together with Seattle-based DeFrost Architecture they came up with a ground-up remodel that turned their residence into a real dream home.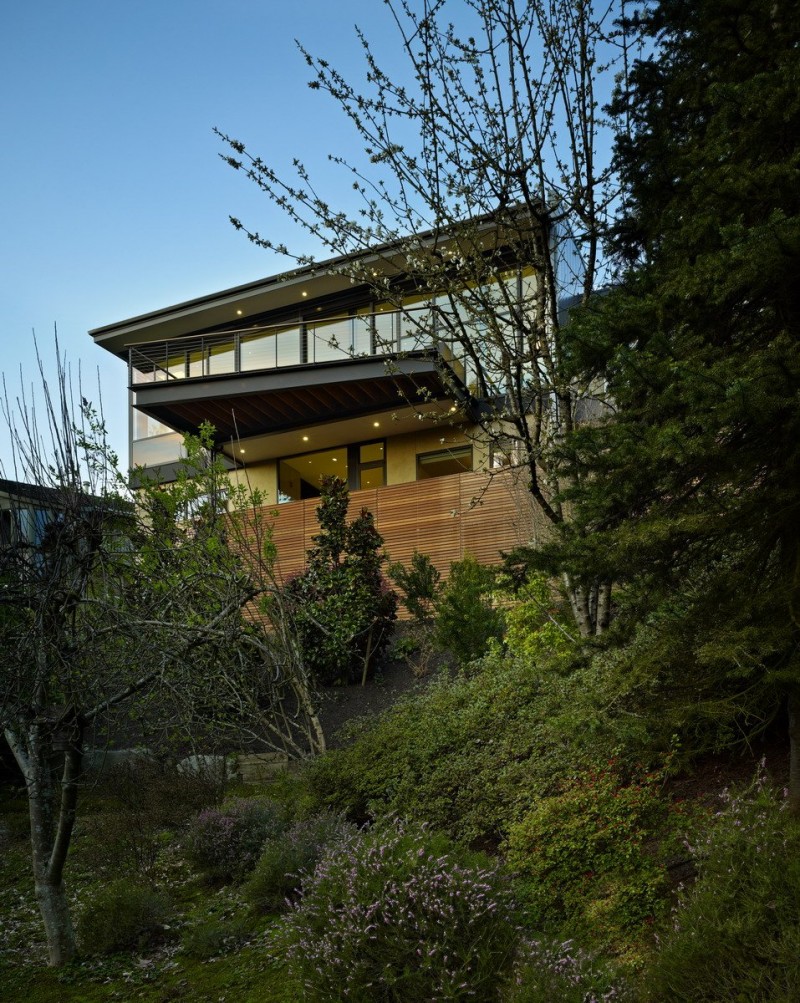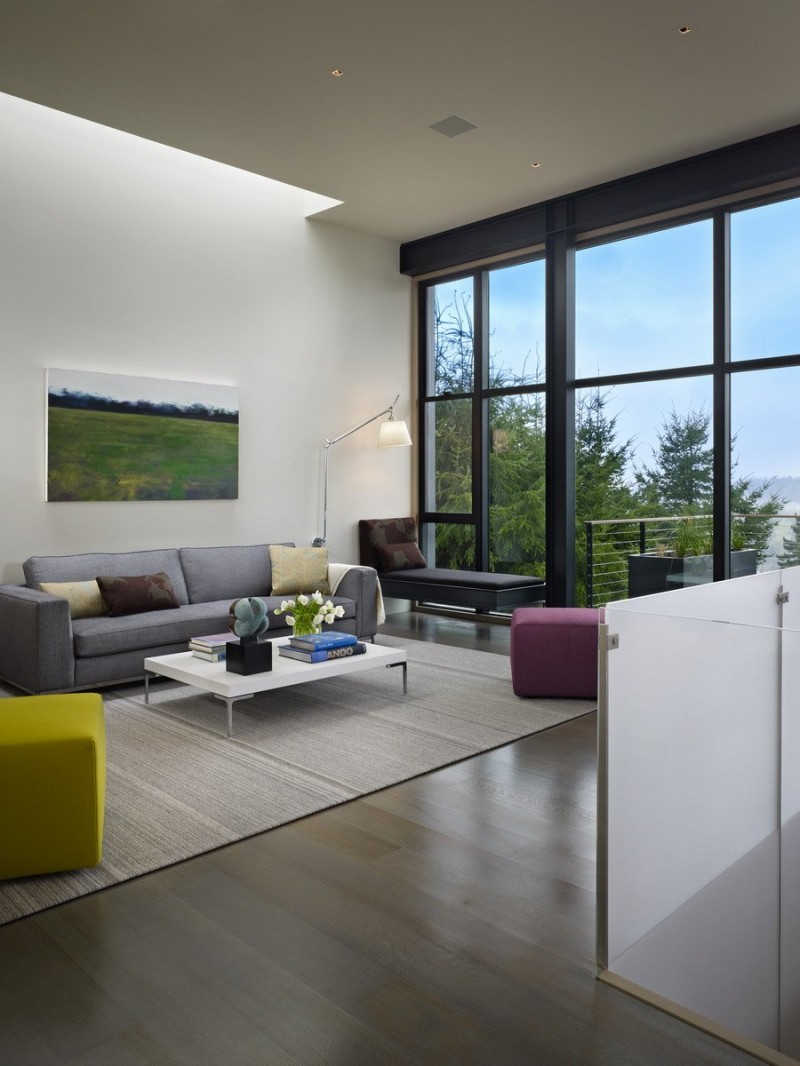 Located on hilly terrain in the suburban neighborhood of Seattle, the Hillside Modern Residence combines clean lines with modern details, and define simple volumes with a highly sophisticated fashion. During the day, the beauty of the house is enhanced by the surrounding trees and vegetation, while at night, the recessed lights and the large windows make it glow in the dark like a shiny bulb. But the real spectacle is when you enter.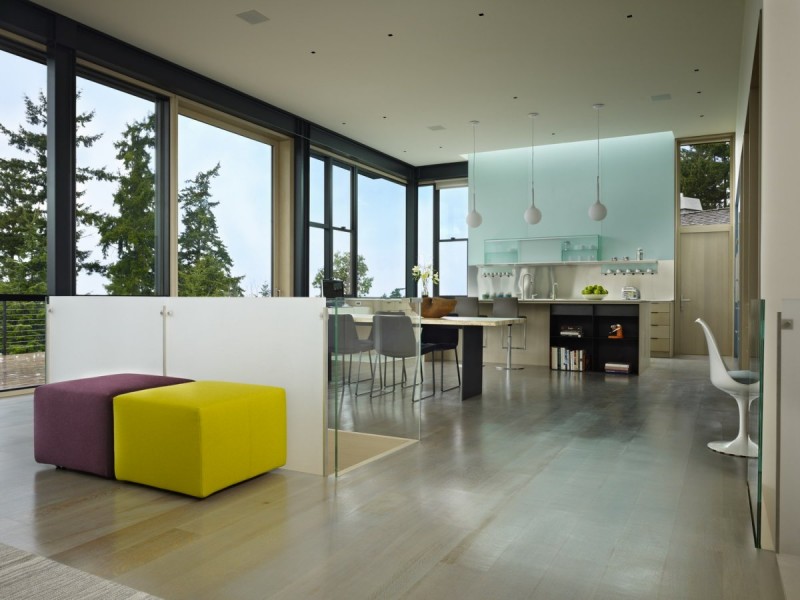 Interior designer Robin Chell envisioned a flawless work of art by using timeless materials like white oak, walnut, glass and steel. On a first glance you realize just how well everything is organized and how the custom-built furniture steals the show with its contemporary appeal.
The kitchen sparkles. It has plenty of cabinets and a kitchen island that provides more than enough storage space, eye-catching glass shelves and beautiful pendant lights from Artemide to complete the looks. The open space environment also houses an elegant dining table and a very small home office space in case you need to search the Internet for a fancy recipe when guests are coming over.
Walk through the long hallways and you'll reach the bedroom; it's airy, bright and graceful in form. From the bedroom you connect with  a modern bathroom. It has a charming walk-in shower (with a wood planked wall), beautiful quartz composite sinks and custom made wall panels to support them. But probably the most interesting feature of the bathroom is the bath tub that is "wrapped oh-so-neatly with a quartz composite deck and apron so that it looks like a simple block of white". Add some stunning views to the picture and I bet you can already imagine yourself sipping champagne and listening to music while bathing in utmost style.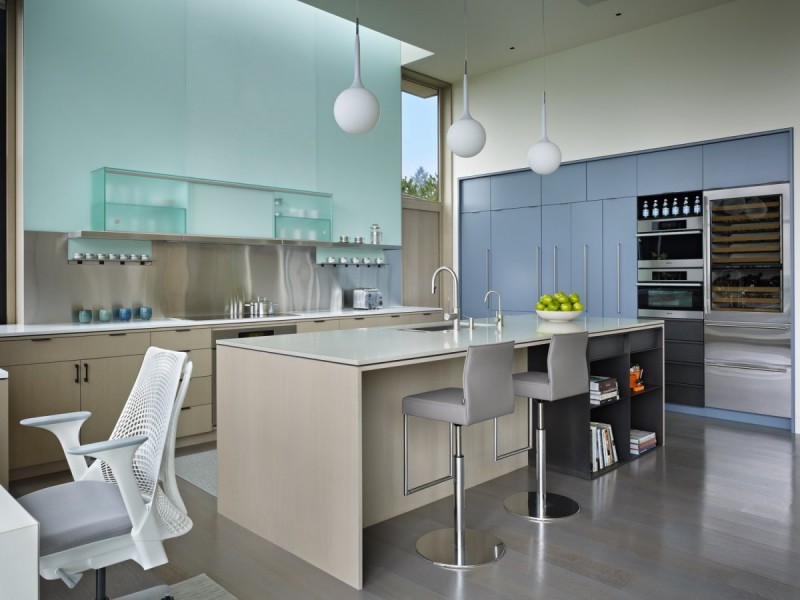 There could be much more to be said about the Hillside Modern but we'll just let the pictures speak.
Kudos to Robin and DA for this great design and to Ben Benschneider for the amazing pictures.