When you dream of a luxurious holiday in one of those exotic and tropical destinations, lazing on the white sandy beach in a gorgeous daybed is somehow an integral part of it.
Skyline Design is a luxury furniture maker that is promising the same exclusive experience at your own home or summer retreat thanks to this stunning lineup of wicker-woven occasional daybeds. Crafted from cane and synthetic wicker, the trio of Spartan, Shade and Iglu are 100% recyclable, water-proof and bring along with them stylish contemporary charm.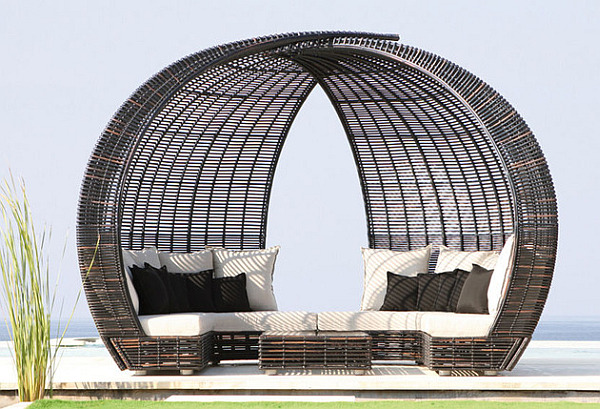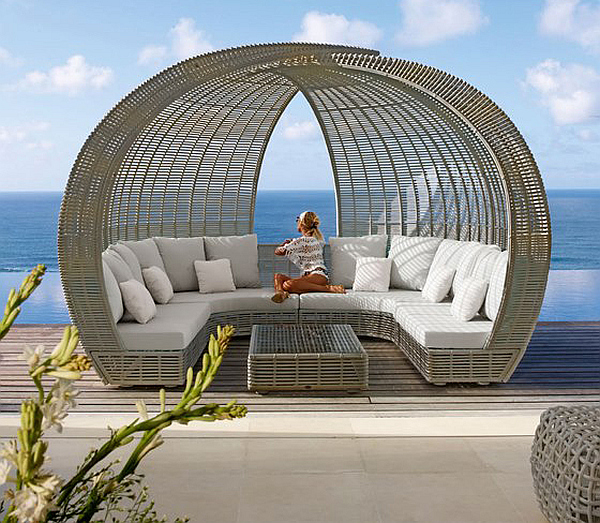 The spacious design of Spartan allows you to hang around with your friends and family as it provides ample room. The high, overreaching woven panels of the daybed provide ample shade and the plush seating accentuates the lavish experience. With its unique design, patented 'Black Mushroom' finish and trendy form, Spartan is perfect way to spend a cool evening and some starry nights on the patio overlooking the waves in the distance!
Shade is a design perfect for smaller space and those who do not need all the extravagance of Spartan. Its compact conical form still makes it a treat for the eyes and allows you to take in the many sights and sounds of the world outside. Iglu is a daybed for those who love a tad bit more privacy as they share a few special and intimate moments with their loved ones. Ironically, this chic daybed perfect for tropical weather draws inspiration from the icy origins of the 'Igloo'.
A removable top gives those inside a chance to take in some more freshness even as its 'nest-like' design promises coziness and comfort. Casual in their approach and pampering your senses with ease, which of these three would make it into your dreamy getaway? [spotted on: trendir]