The slopes of Rocky Mountains in Aspen, Colorado are renowned as some of the best skiing slopes not just in North America, but throughout the world. No wonder then that a home on the side of the Red Mountain in the region is much more than just a contemporary residence with classy interiors. Designed by Charles Cunniffe Architects, Wrights Road provides its owners with some of the best views of the surrounding canopy and the snowy terrain even as it pampers your senses with plush and comforting décor and furnishings.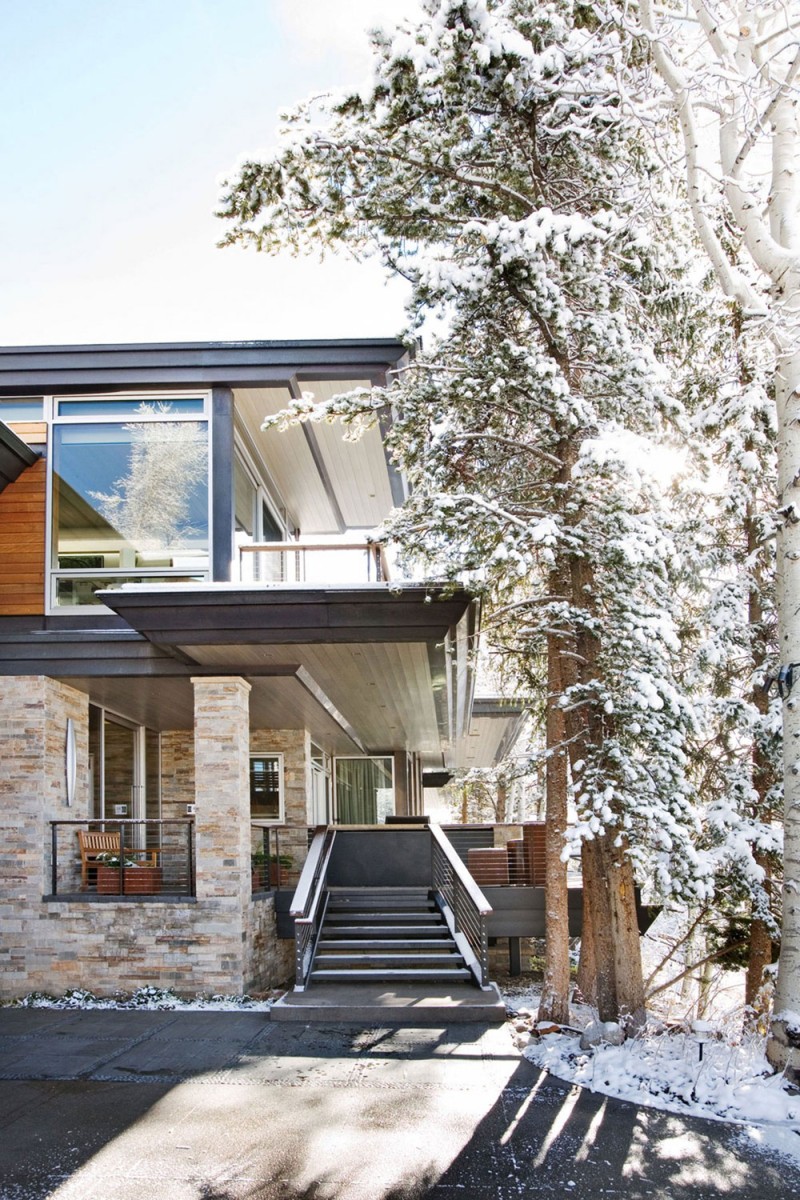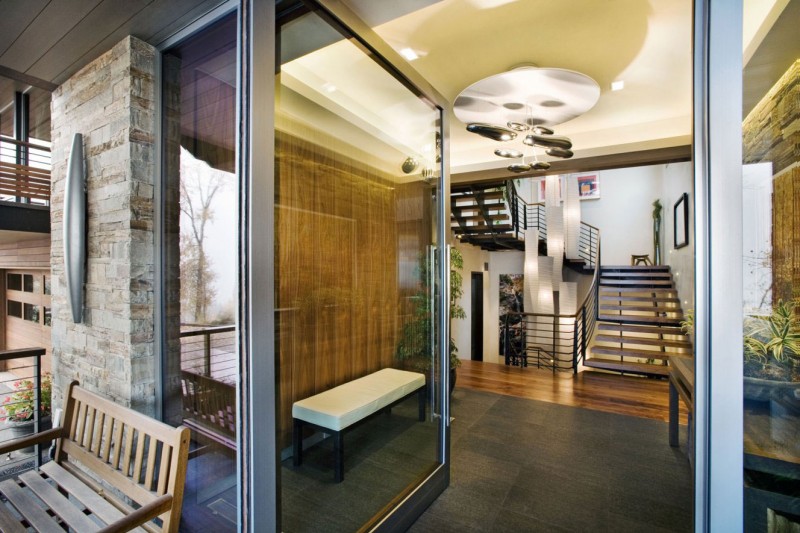 An easy access to some of the best skiing slopes on the planet is a prospect most people would jump up at and this modern home offers plenty more as large floor-to-ceiling glass windows offer unabated views of the magnificent peaks outside. Large and spacious interiors with predominantly wooden surfaces greet you as you step inside. Sleek and stylish modern décor, a lovely fireplace and dazzling lighting installations steal the show in this 10,000 square foot residence.
There is ample natural ventilation due to the extravagant use of glass and a largely open living plan ensures that the interiors offer a perfect combination of privacy and visual connectivity with the outdoors. Ergonomic modern kitchen, a large dining space and an innovative bath area complete this gorgeous retreat that combines the charm of a romantic winter chalet with the functionality of a modern home. [spotted on: homedsgn]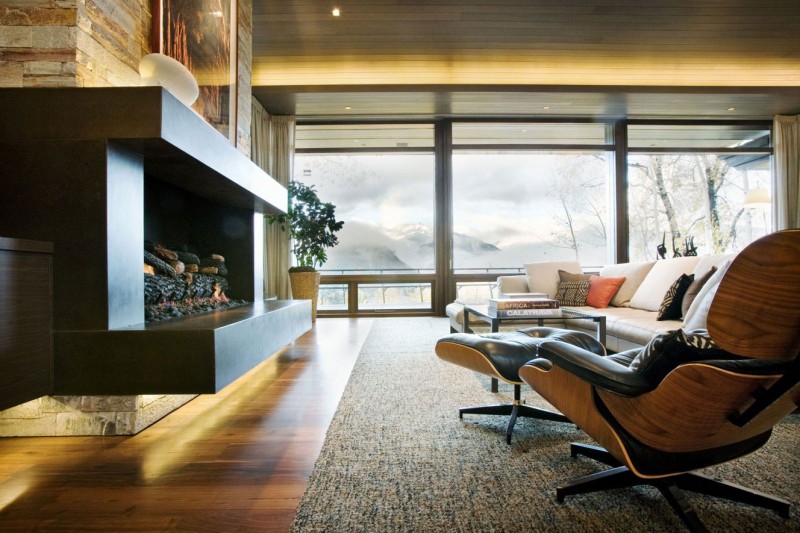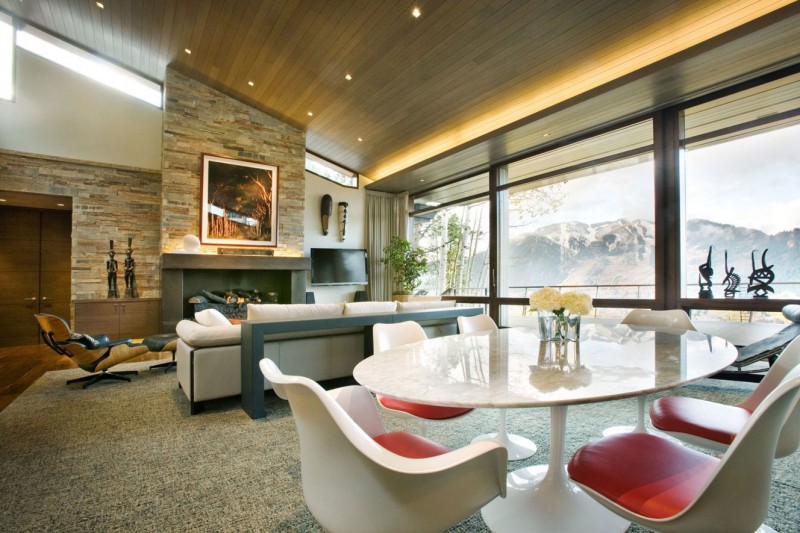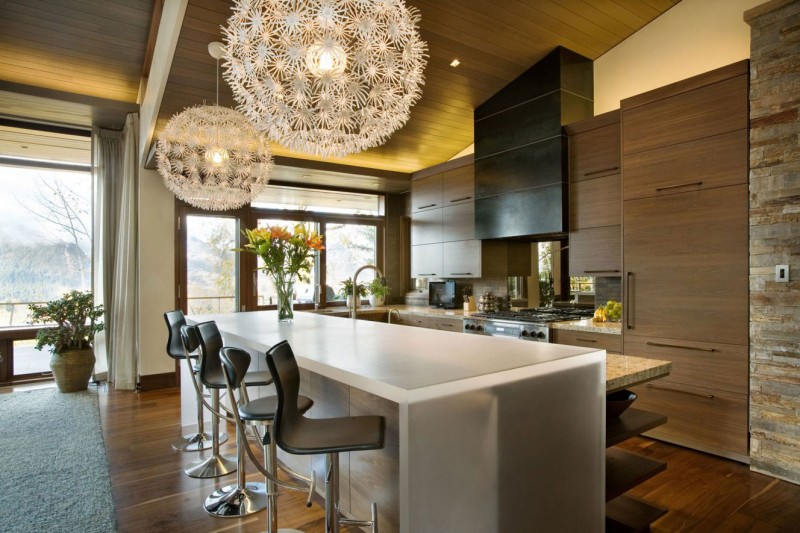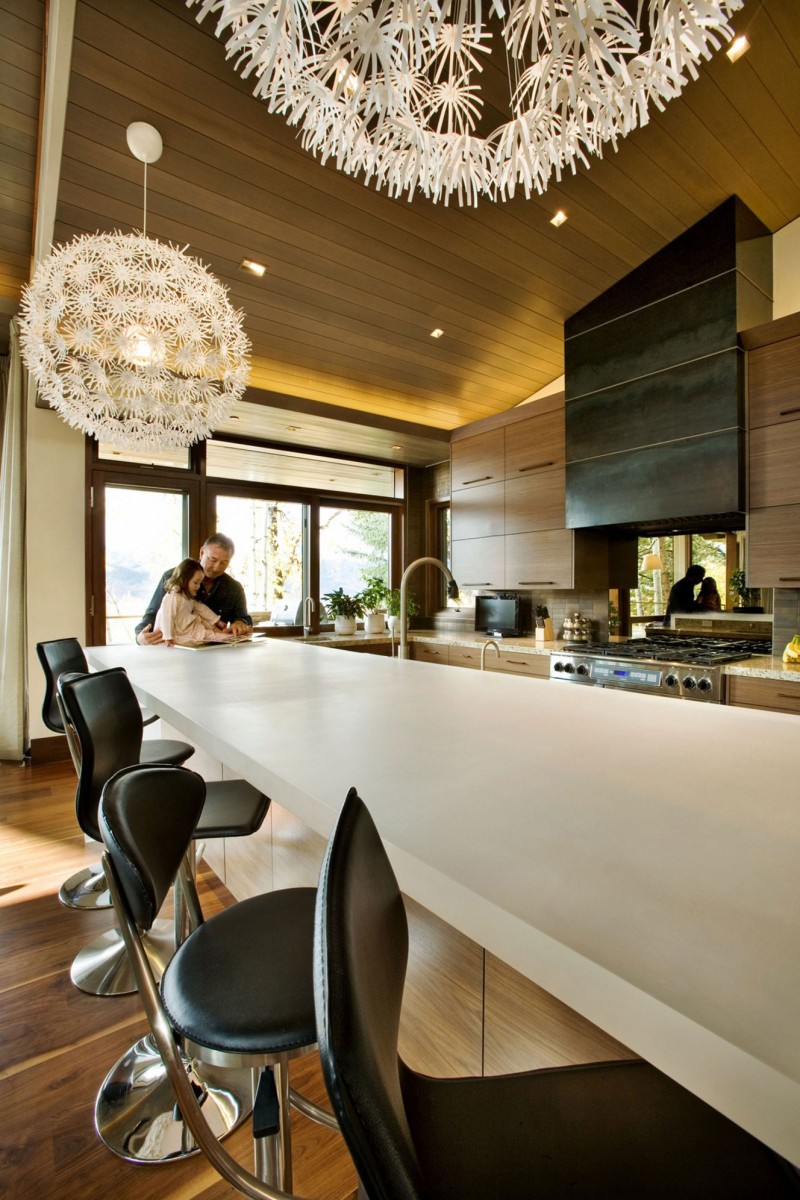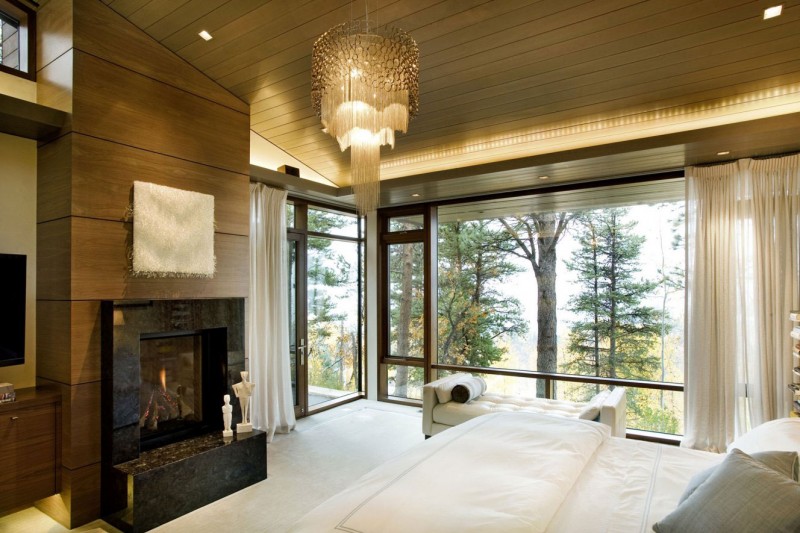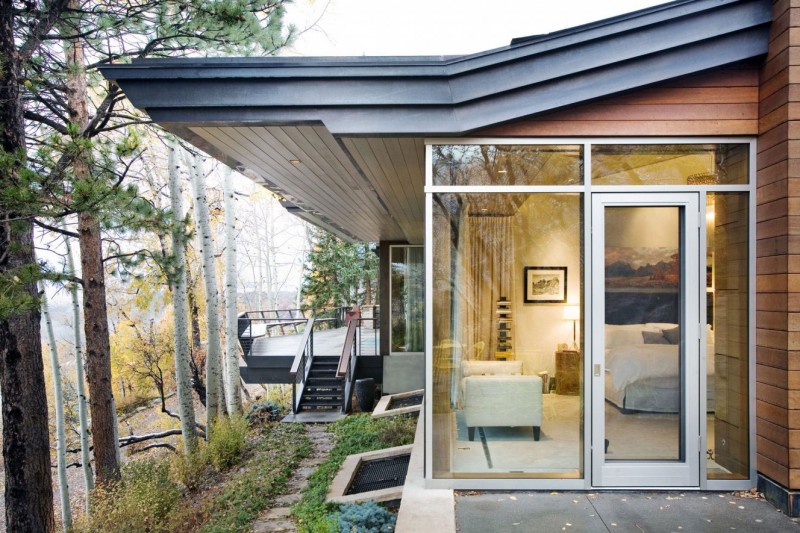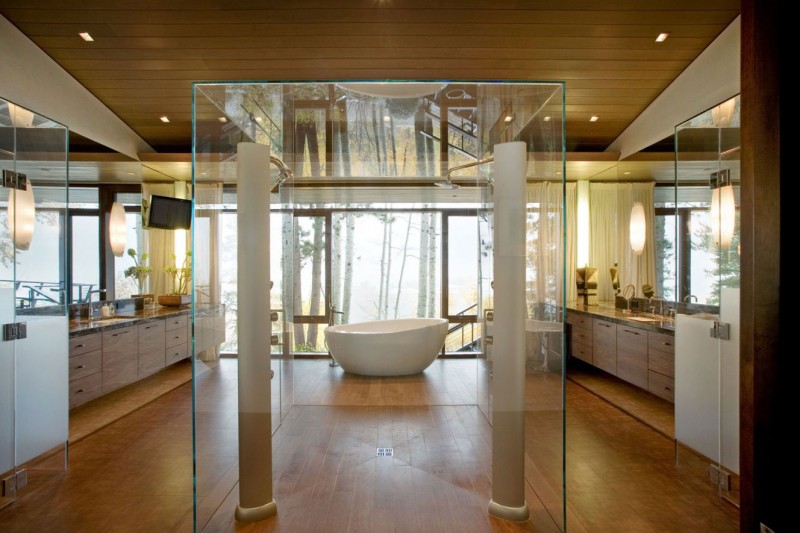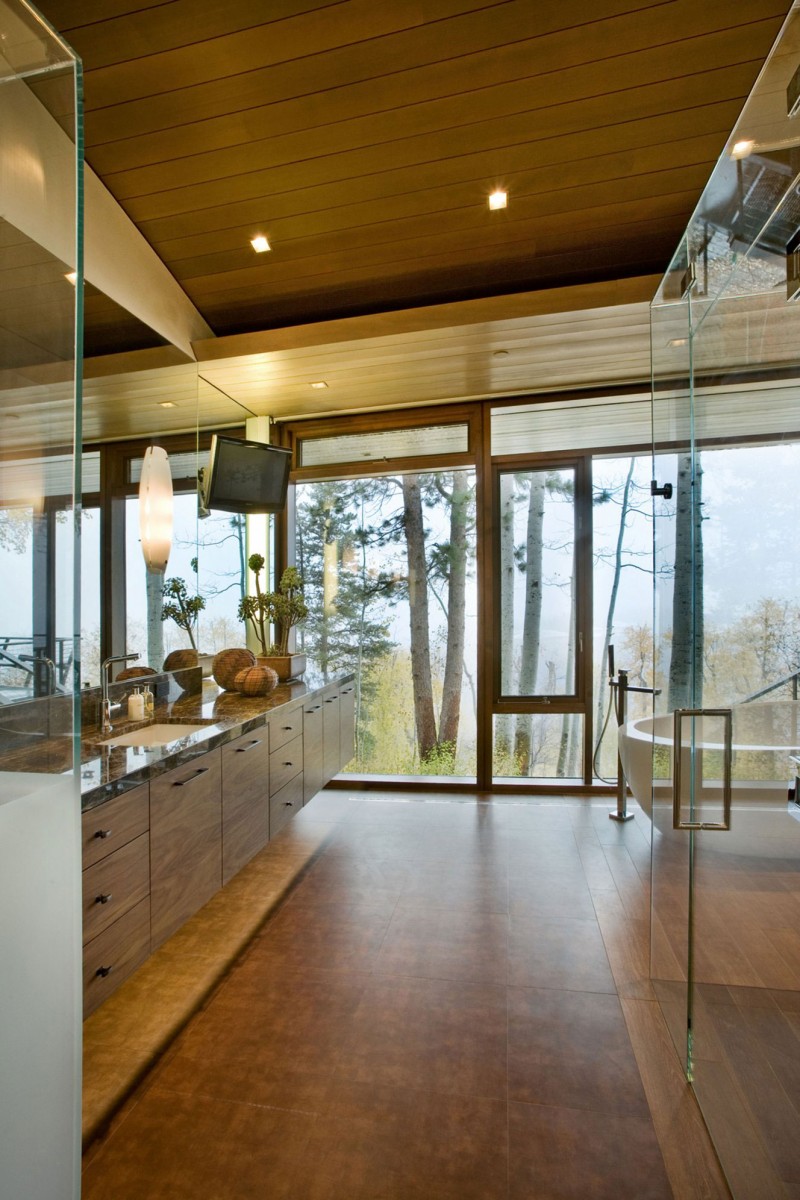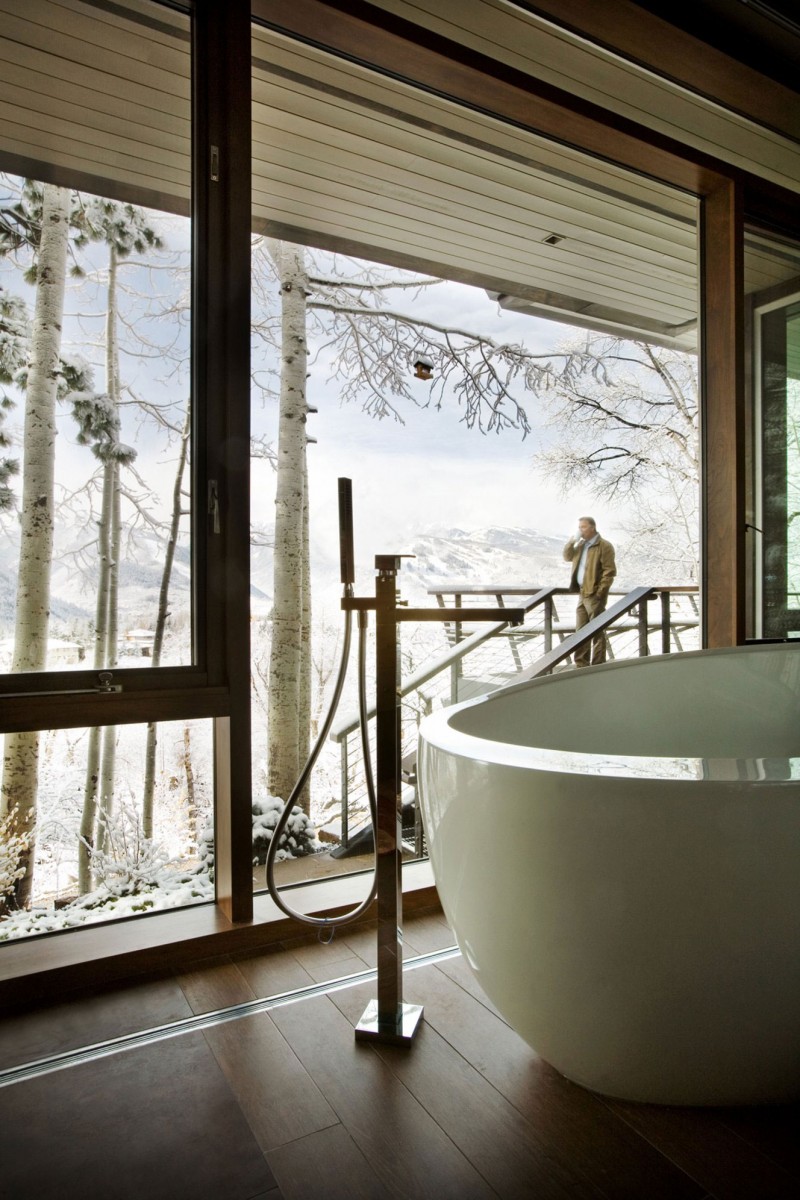 Liked the story? Share it with friends.