Creating a modern residence that offers gorgeous views and maintains the delicate balance of the surrounding natural setting is indeed a hard task. Architect Quico Jorreto has successfully managed to accomplish this by conjuring up and bringing to life this amazing house overlooking Miño River in Galicia, Spain. Surrounded by a beautiful green landscape, the home utilizes the available landscape to perfection as it offers those inside with unabated views of the river terrain while providing a comfortable retreat.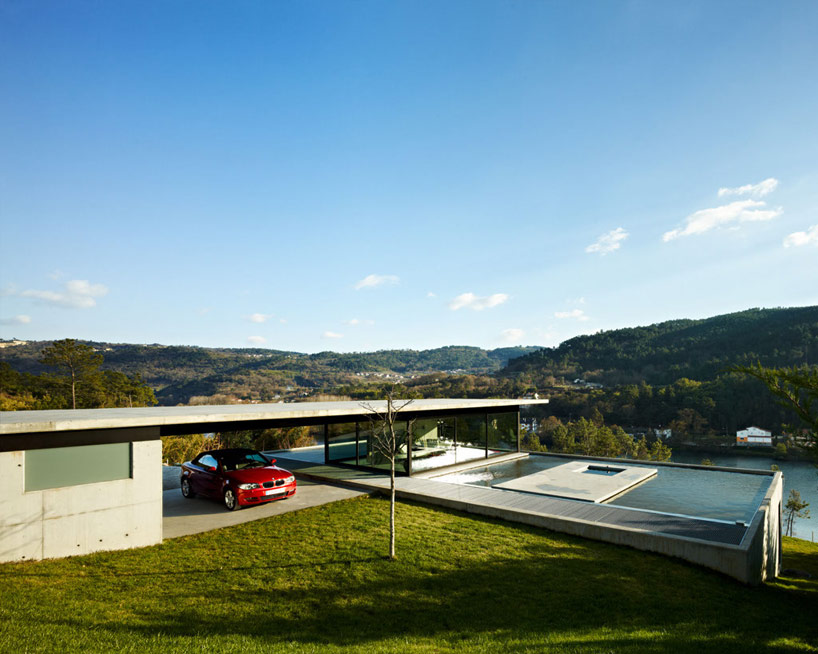 The innovative structure basically consists of three distinctively separate sections which combine seamlessly with one another. A carport that doubles up as an external patio area is the first to greet you, with a large glass enclosure that is right next to it providing for a relaxing lounge area. The glass box has been designed to provide unobstructed views of the flowing river as you also enjoy a 360 degree view of the world outside.
But the real showstopper of this cool home lies beneath the vast pool that reflects the surrounding area and enhances the existing ambiance. The residential volume that houses the living area, kitchen, bedroom and the bathrooms is found below. The semi-buried unit employs large floor-to-ceiling glass windows on one of the sides to ensure there is ample natural ventilation while the reflection pool on the roof helps regulate the temperature inside without too much reliance on artificial heating systems.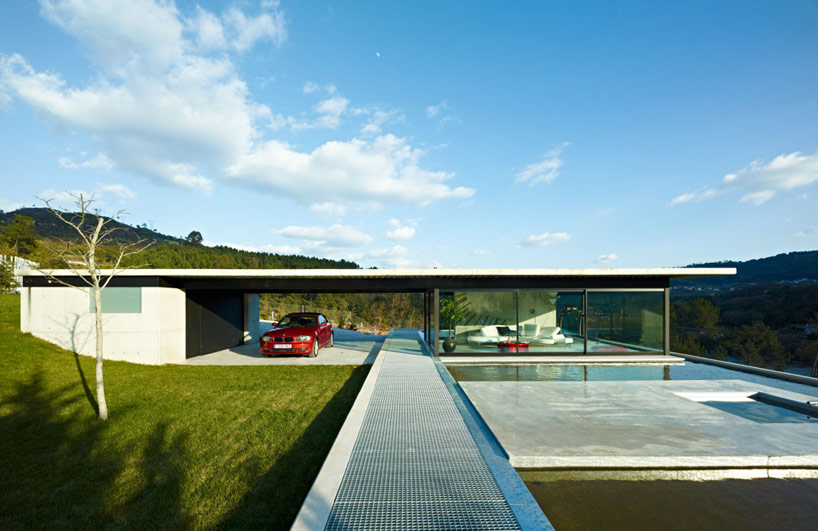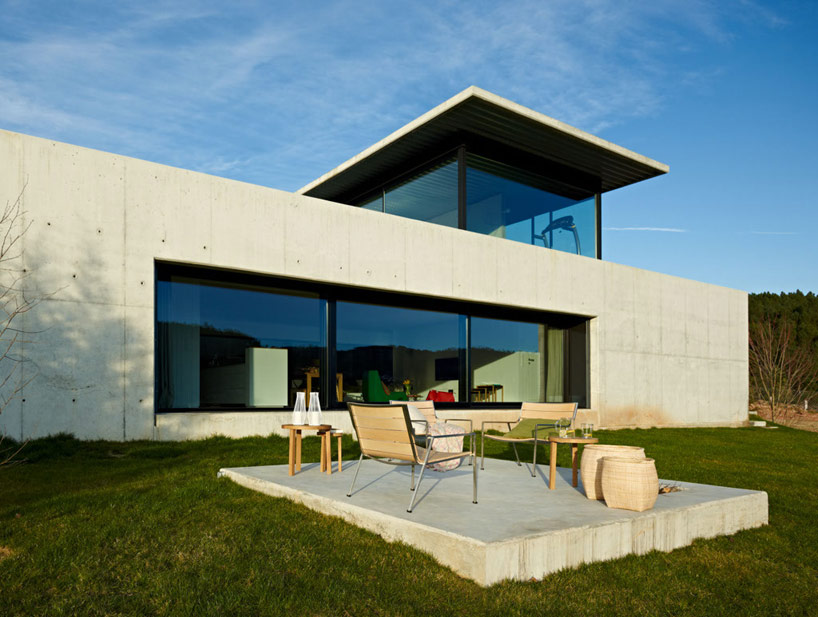 The interiors are stylish, cool and clad largely in white with wooden surfaces dominating much of the area. A dash of color here and there in the form of vivid and creative décor additions helps bring playfulness to the home. An ergonomic kitchen, small home office, a relaxing outdoor fireplace and spacious patio complete this exclusive and exceptional Spanish home. [spotted on: designboom]