Contemporary homes are as much about the view outside as they are about the warm and inviting atmosphere inside. The Wallace Ridge home in Trousdale Estates, Beverly Hills is a charming blend of both these elements as Whipple Russell Architects employed lavish décor and striking color palette to bring in a unique look to the house. Nestled in a hilly terrain and surrounded by a lush, green canopy, the home sports tasteful and sophisticated interiors which are as appealing as the view outside.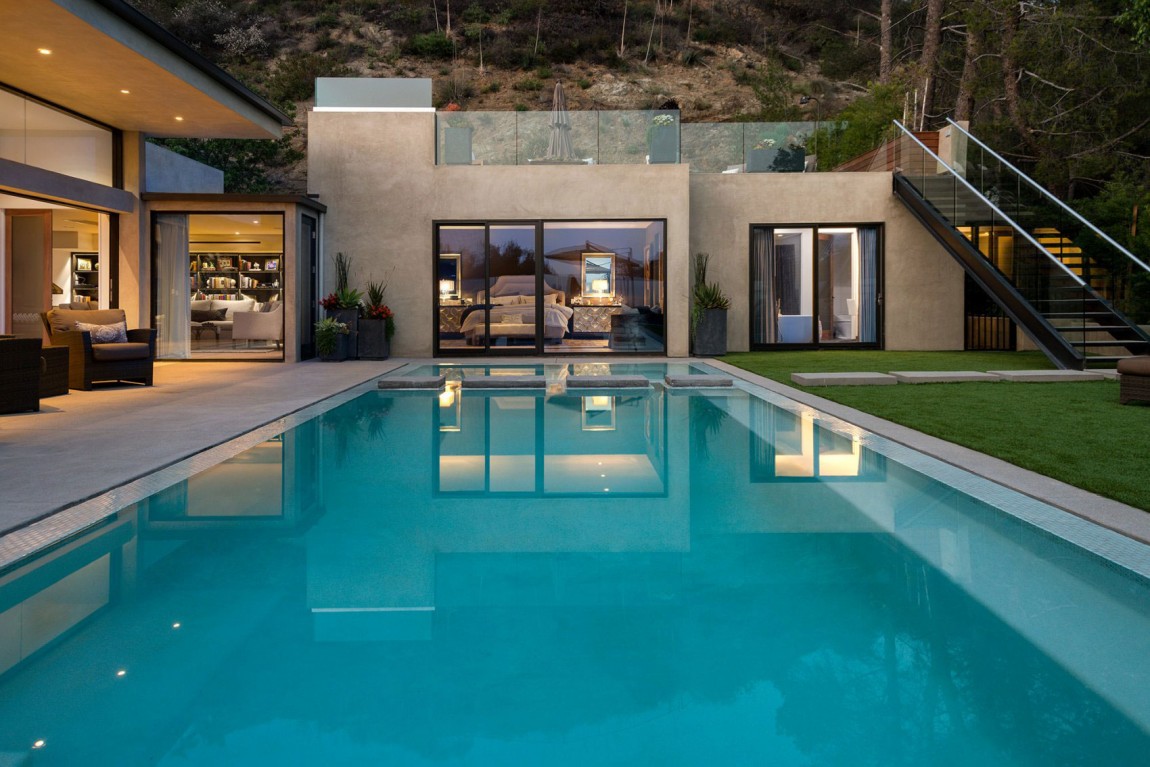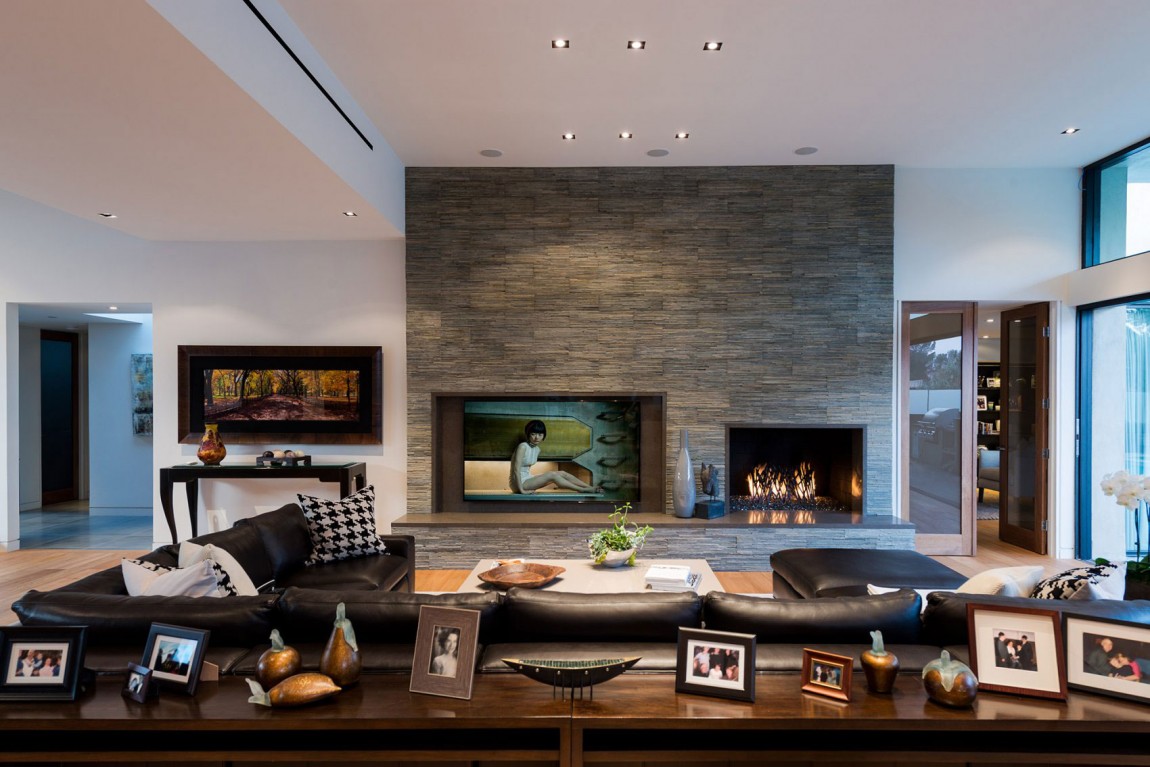 A beautiful metallic staircase connects the outdoors directly with the lavish terrace space that promises unabated views of both the woods and the city skyscrapers in the distance. Step into the living room below and you will easily notice how rich, dark coffee brown wooden surfaces have been added to offer a visual contrast to the white walls. Unlike in case of most other contemporary houses, the Wallace Ridge also incorporates furnishings in darker tones, instead of going with the pale white and grey options.
The spacious dining room, a modern kitchen, a home bar and plush bedrooms await you inside. The patio with an open fireplace, a refreshing pool and plenty of deck space allows you to enjoy many an evening outside while taking in the numerous sights and sounds of the surrounding landscape. Large glass windows and sliding glass doors also keep those inside visually connected with the world outside at all times. Refined and refreshing in its outlook, this Californian residence is for those who love to enjoy life at their own relaxed pace! [spotted on: freshome]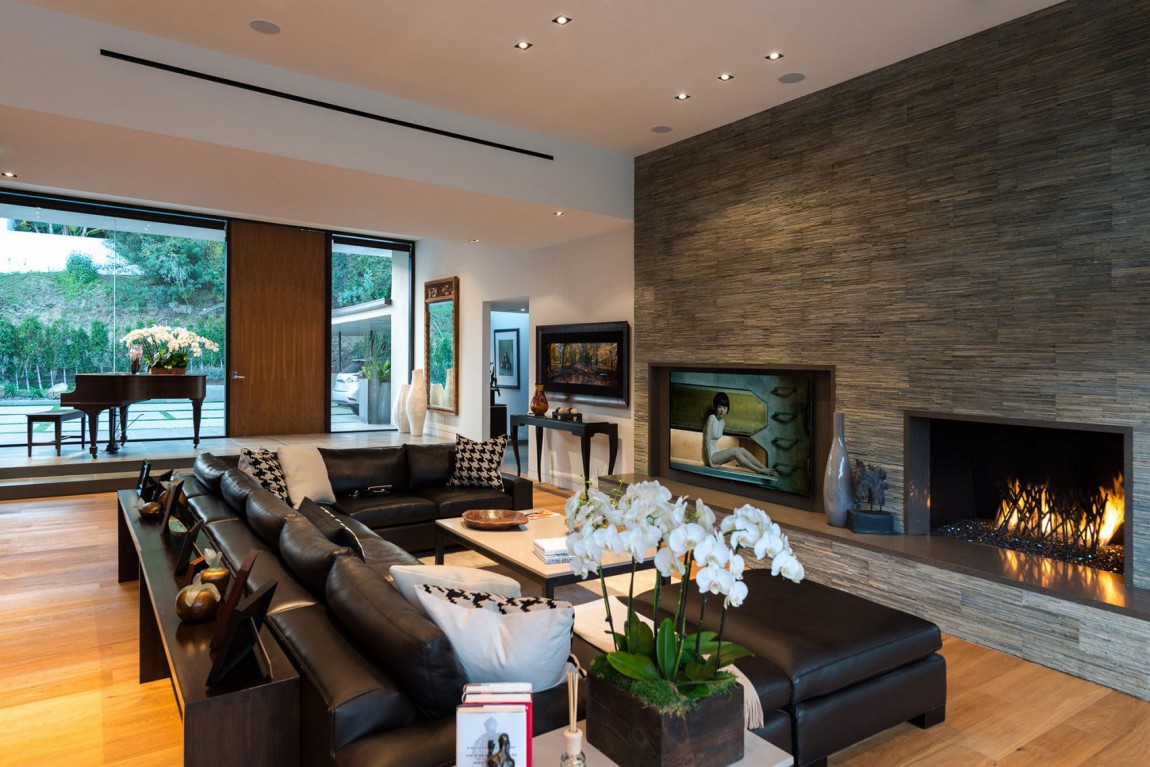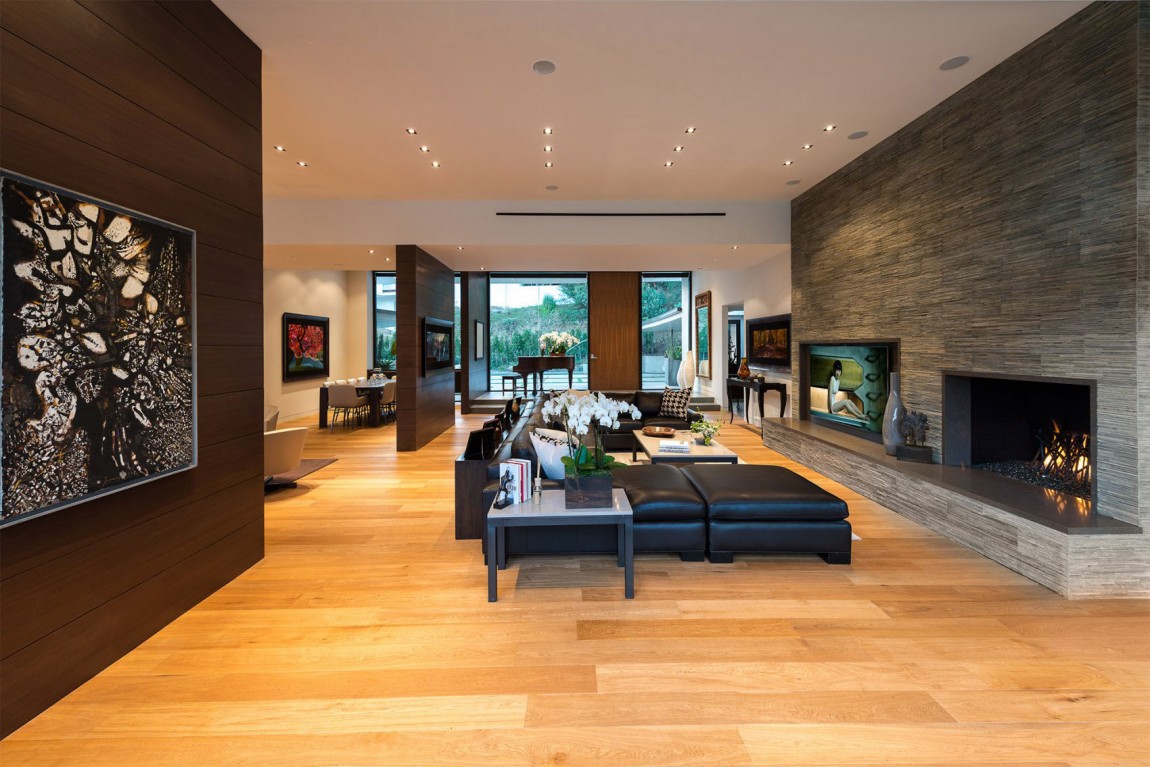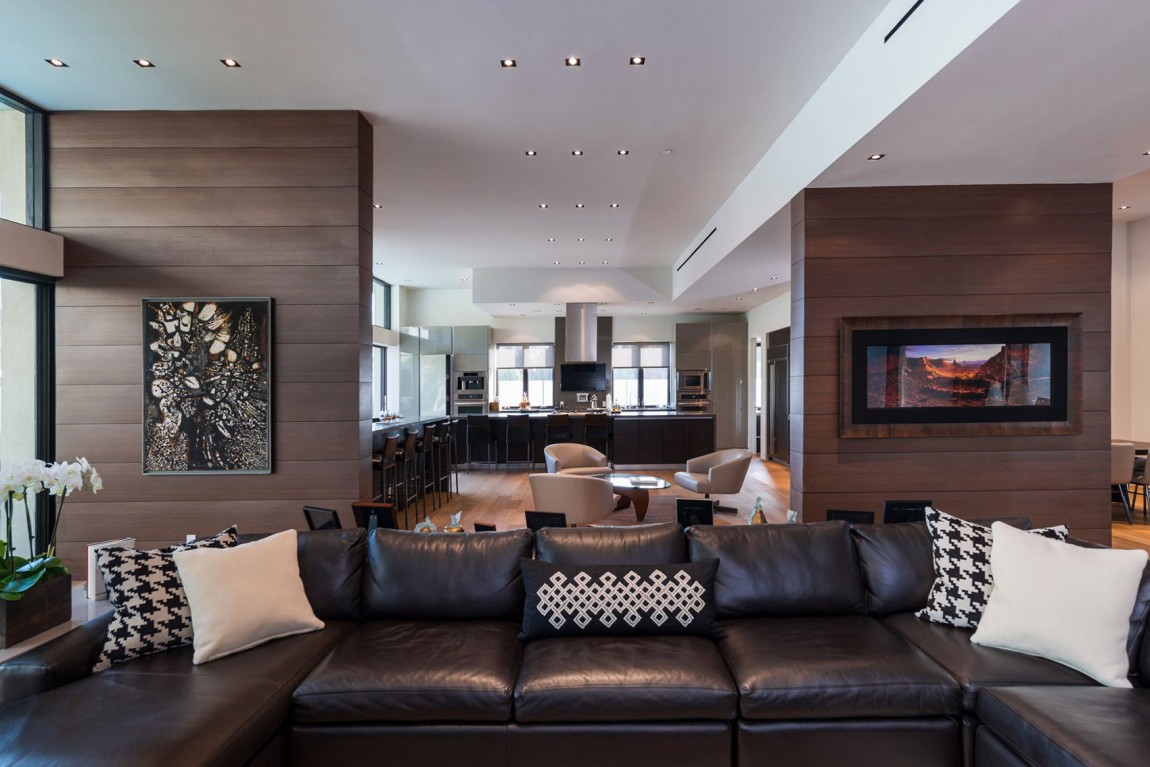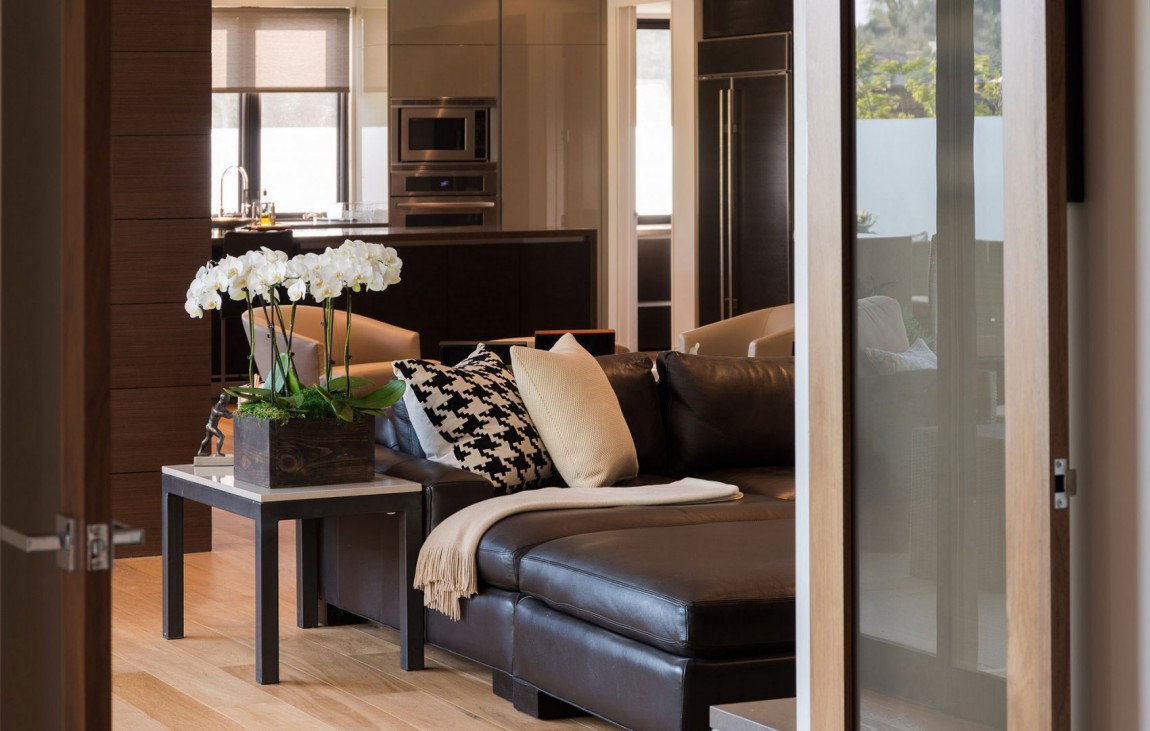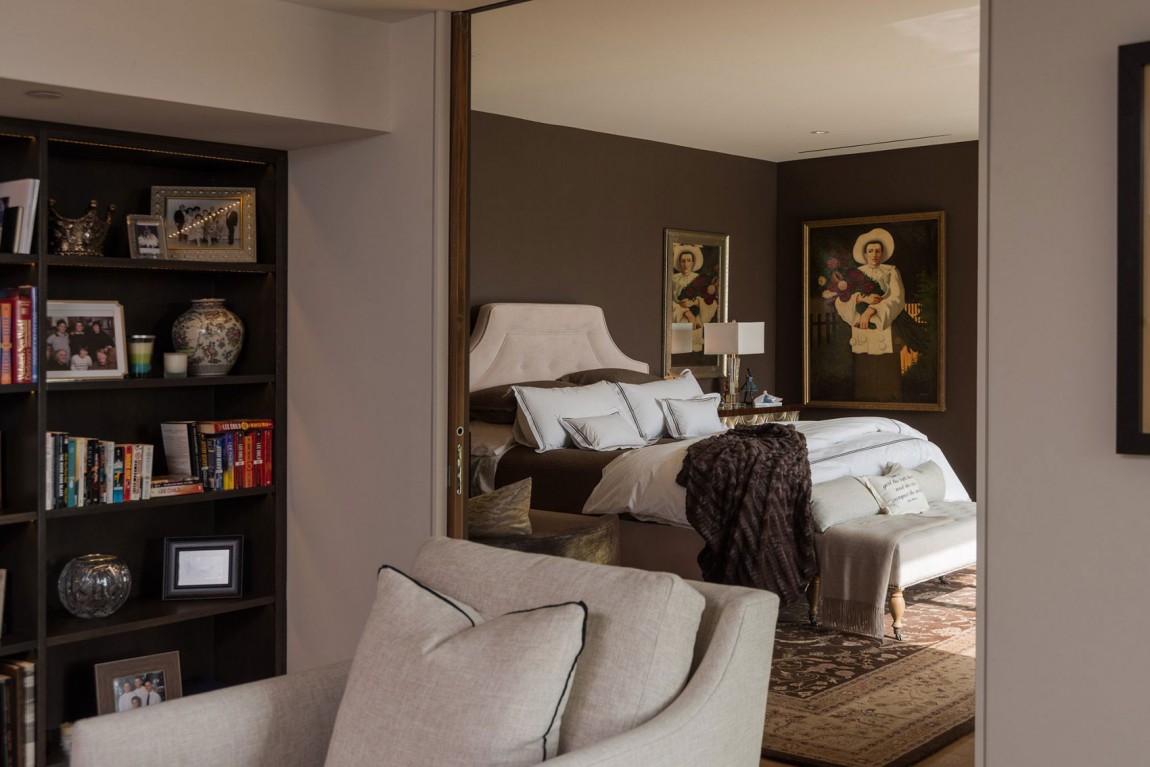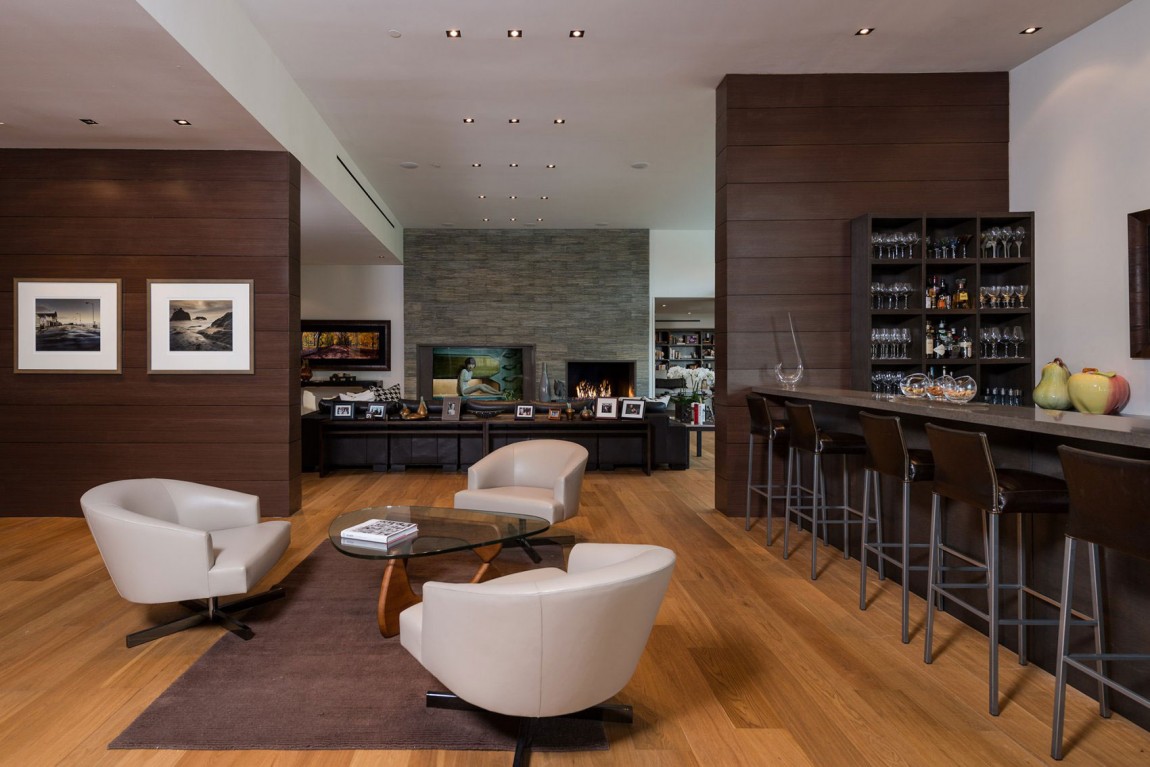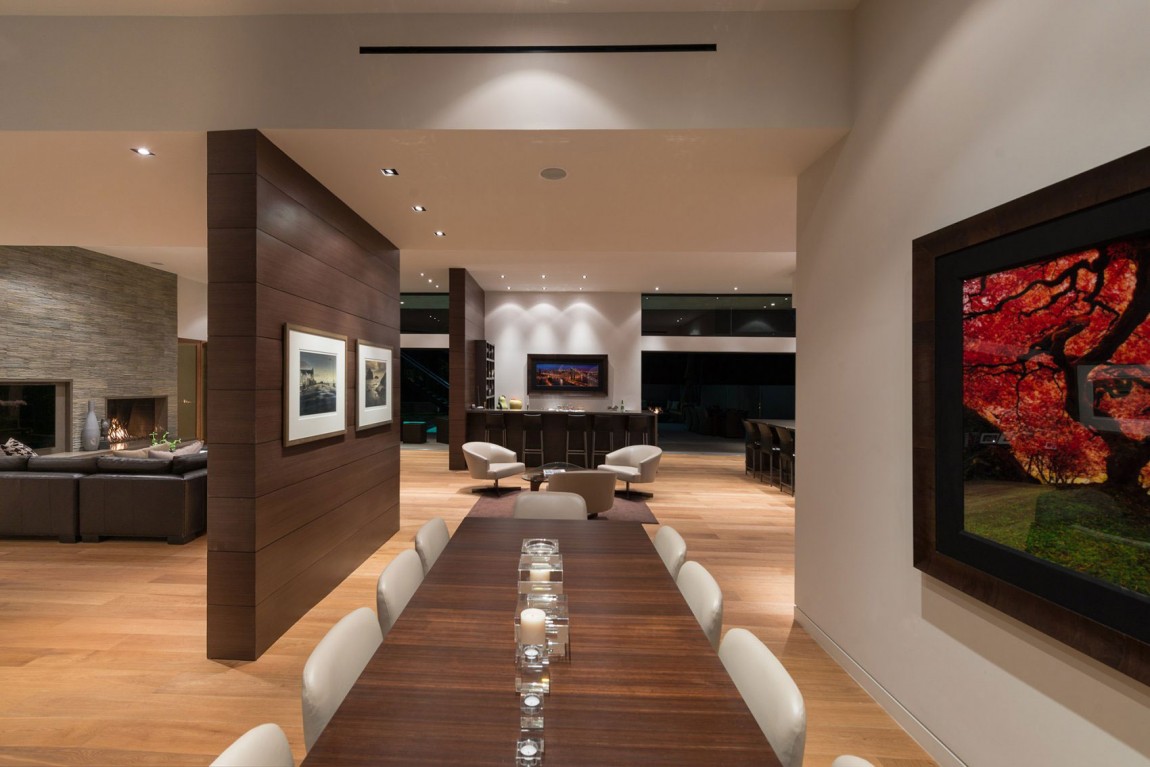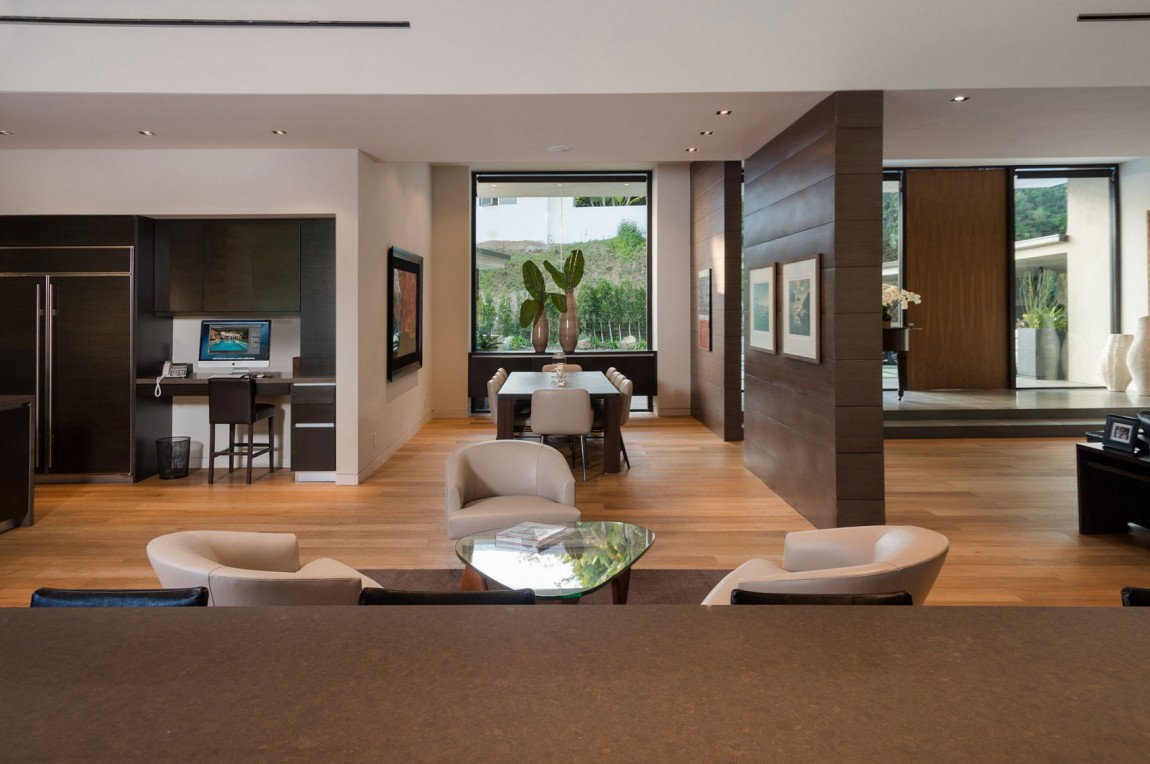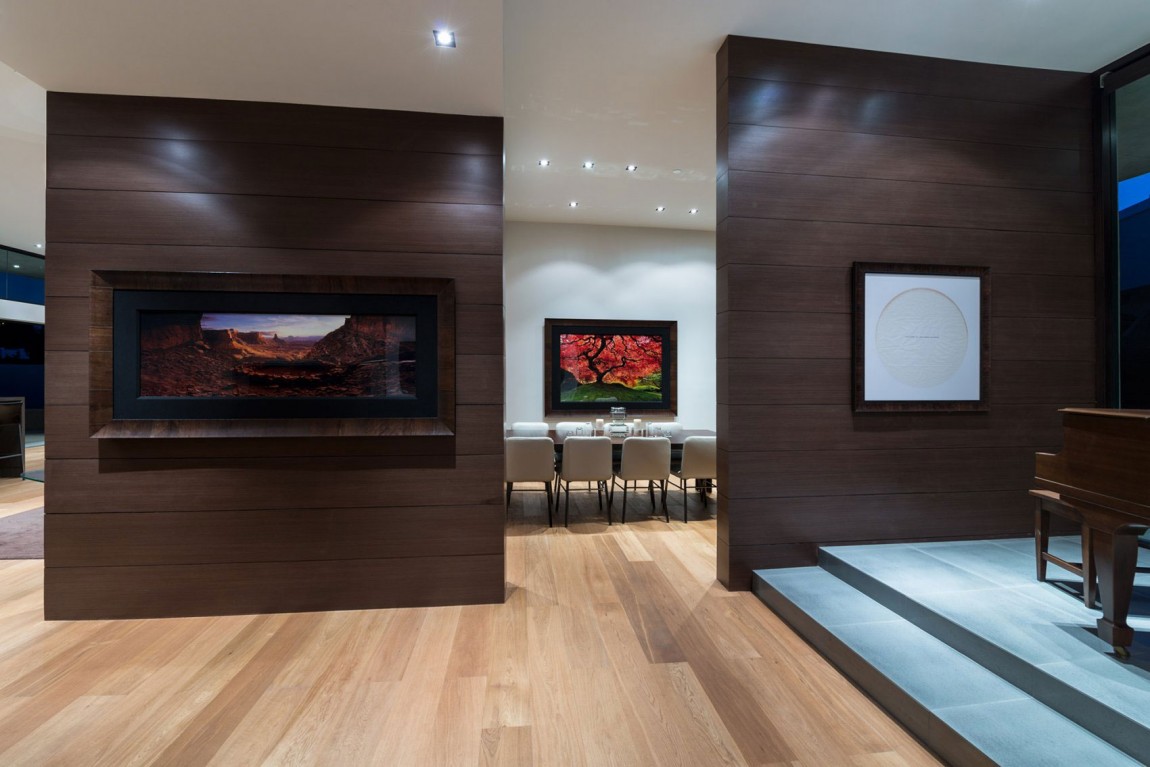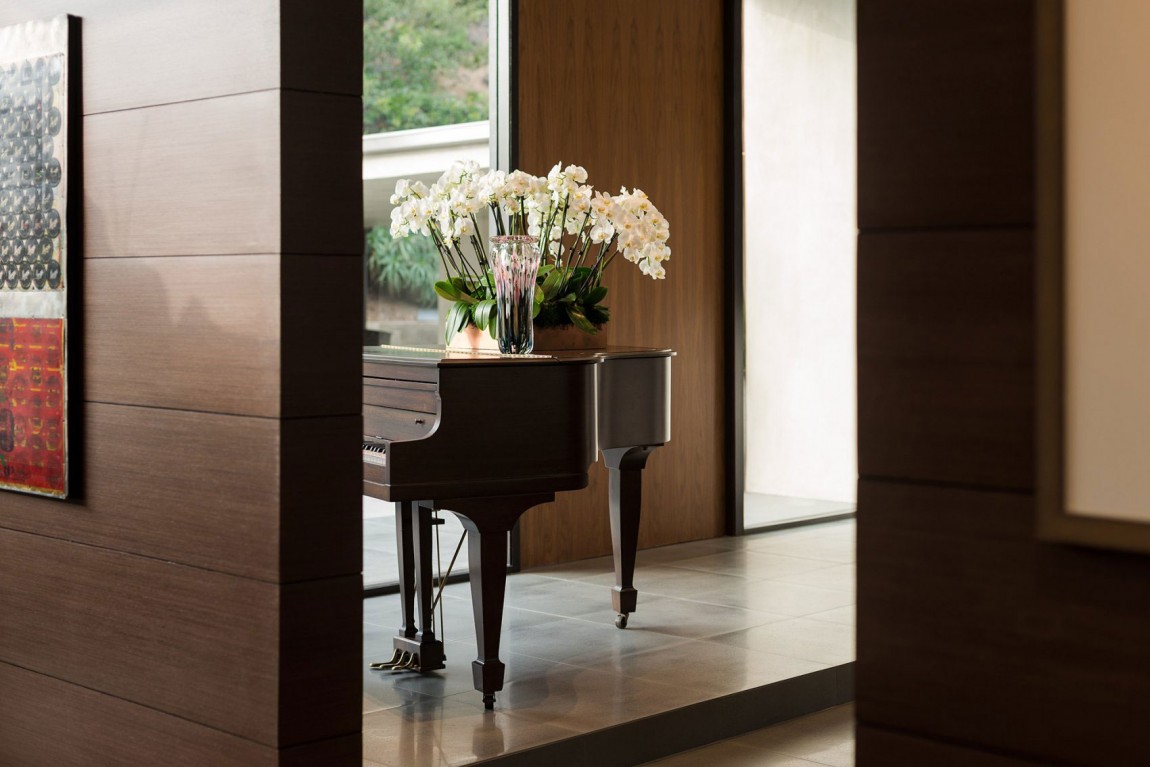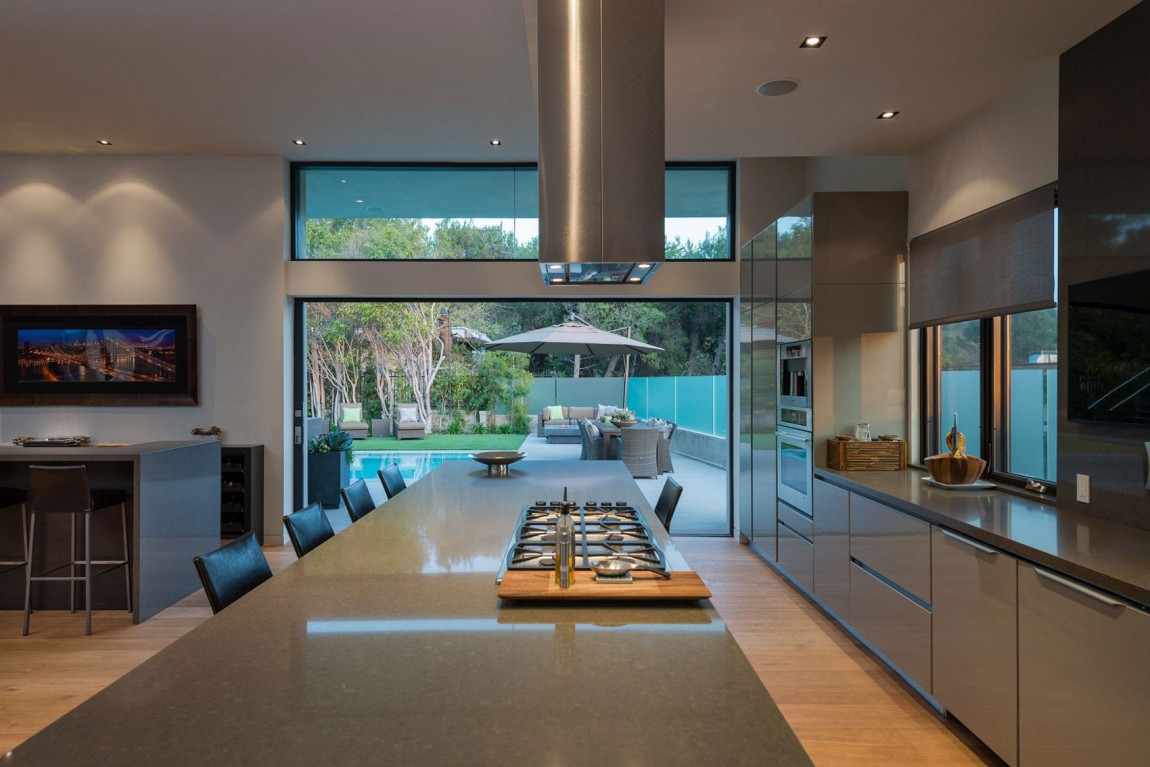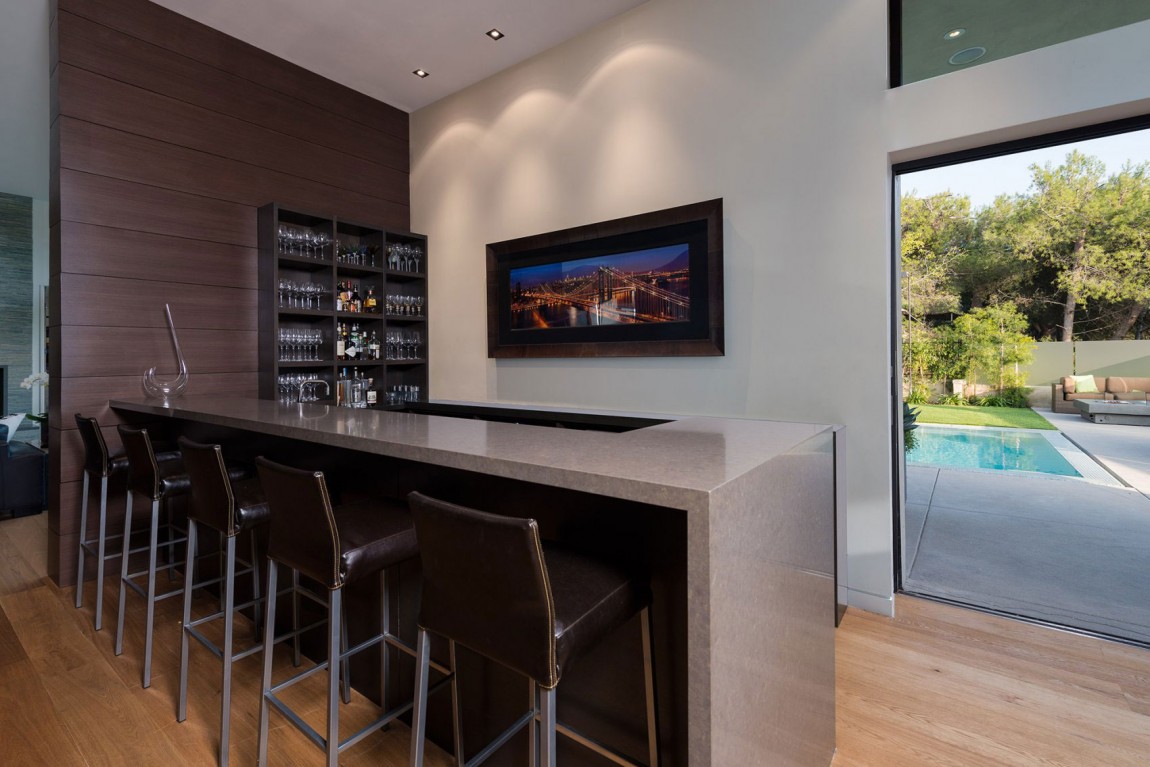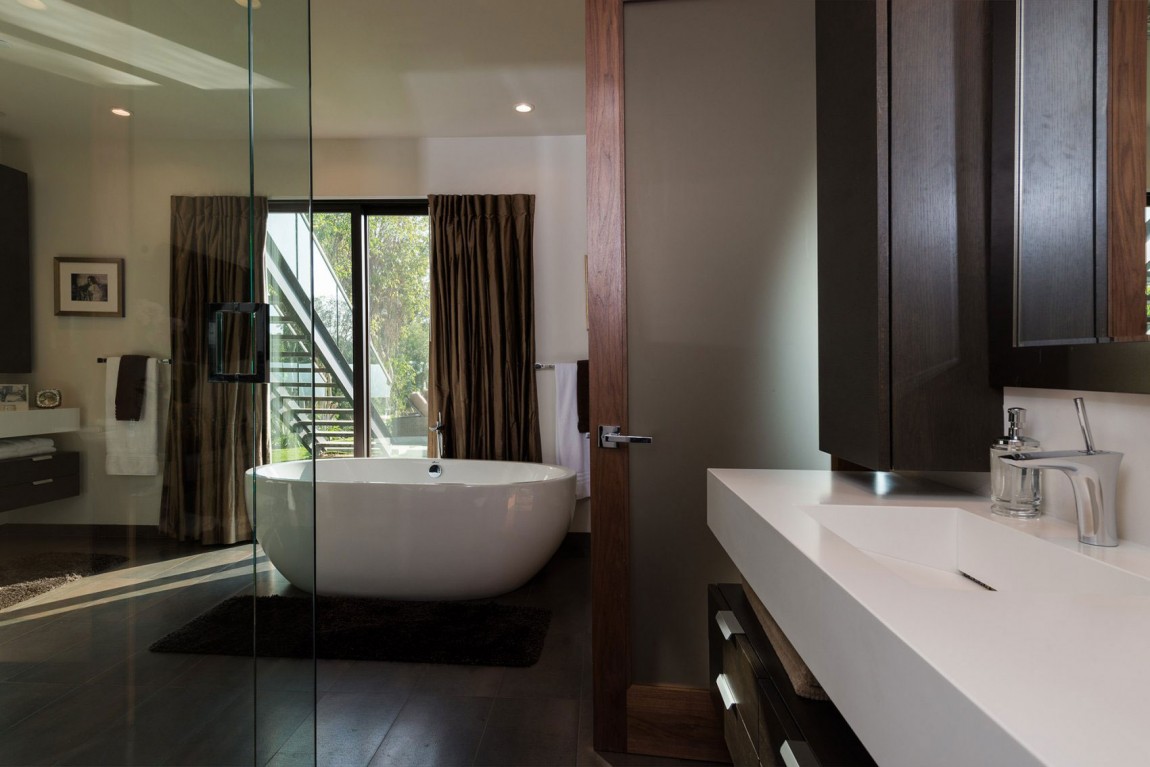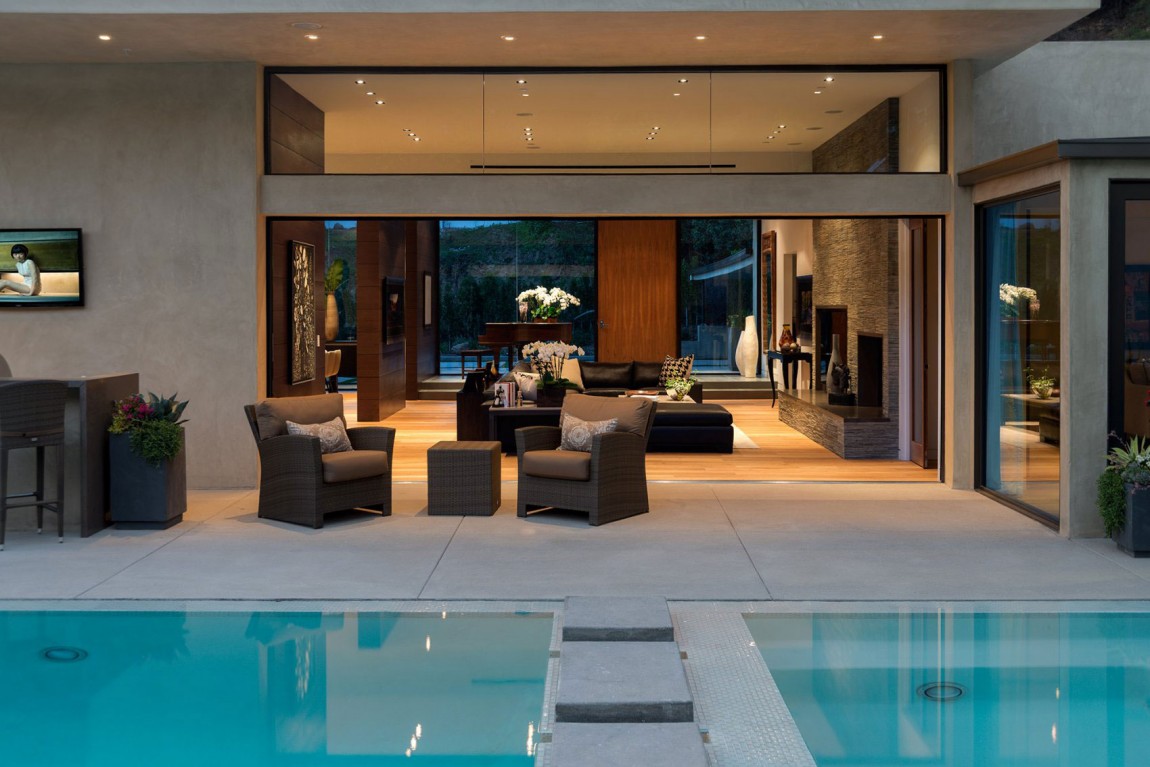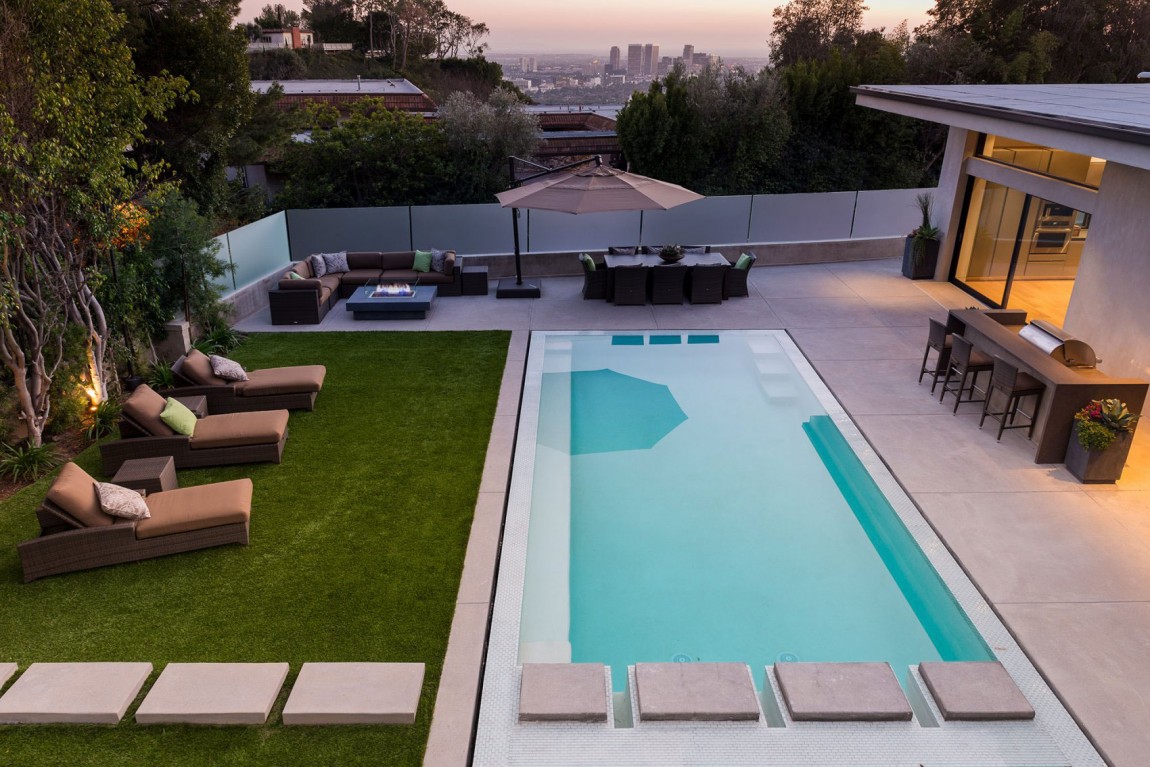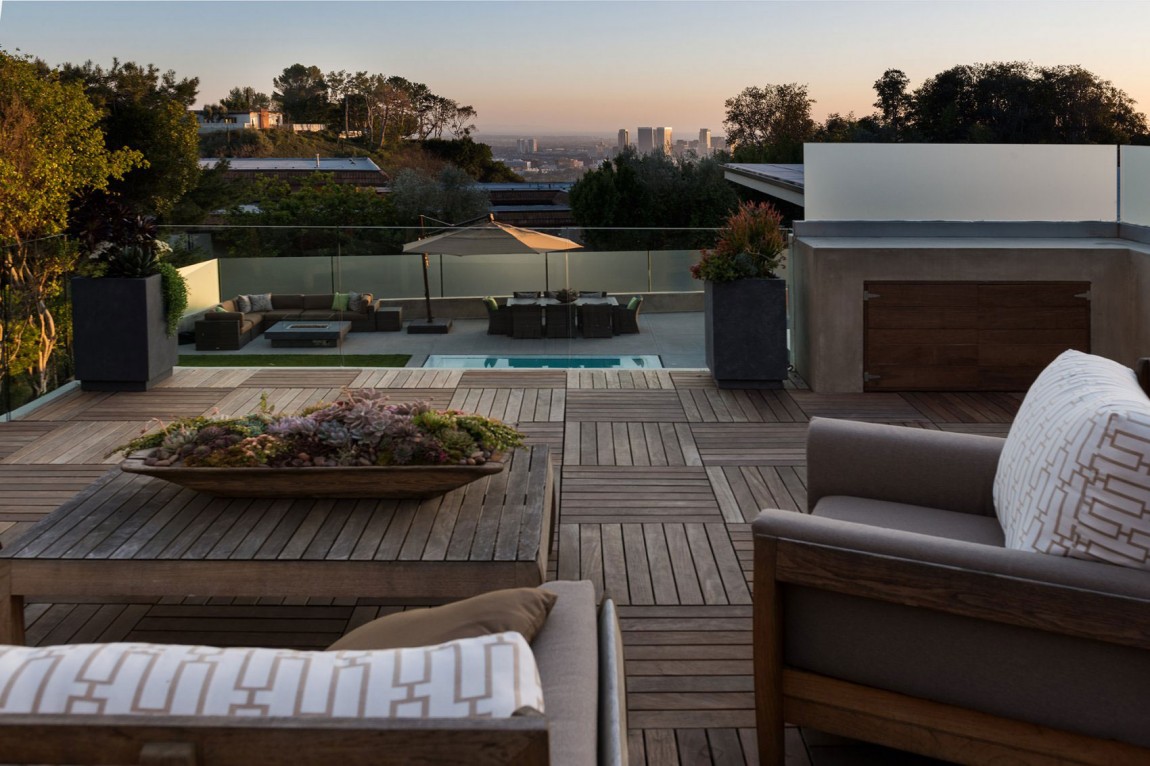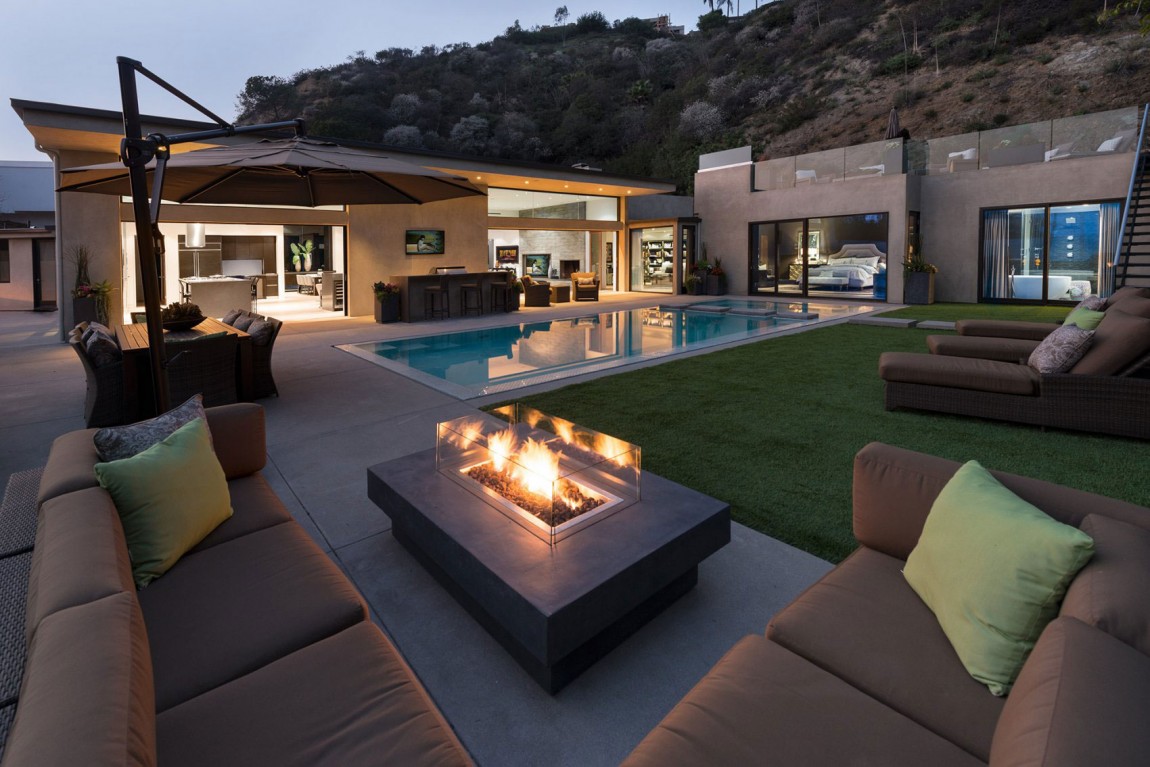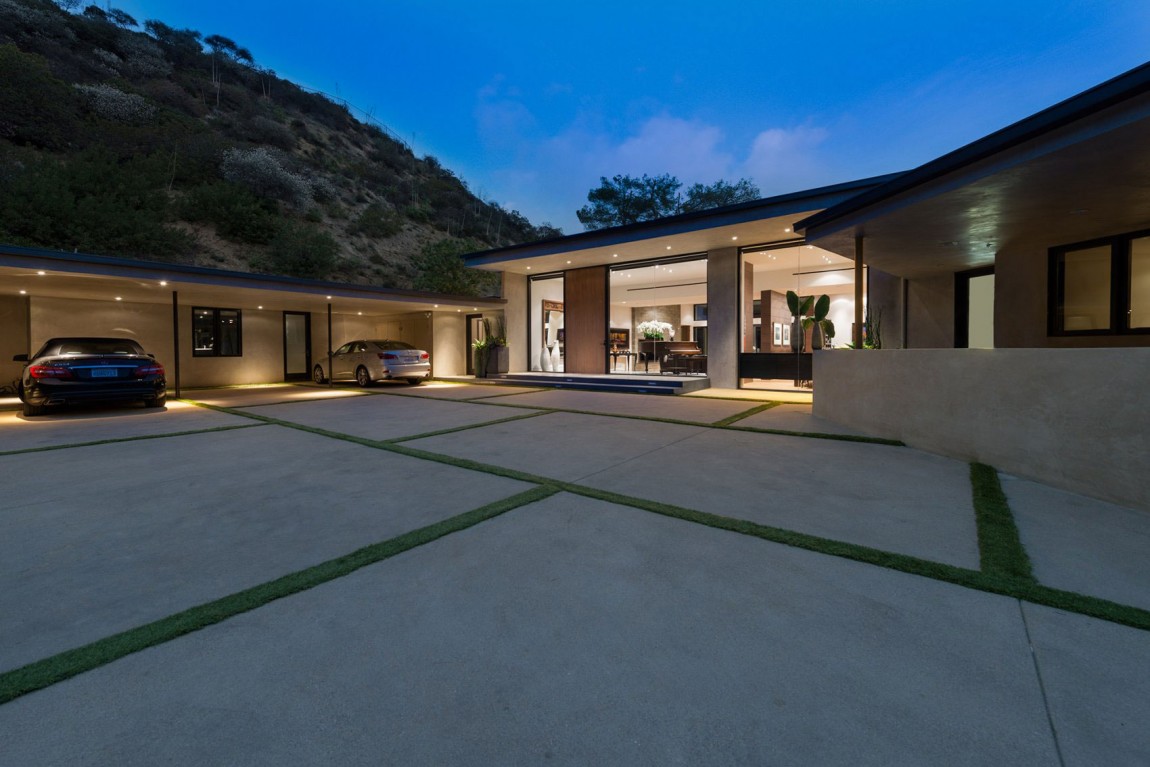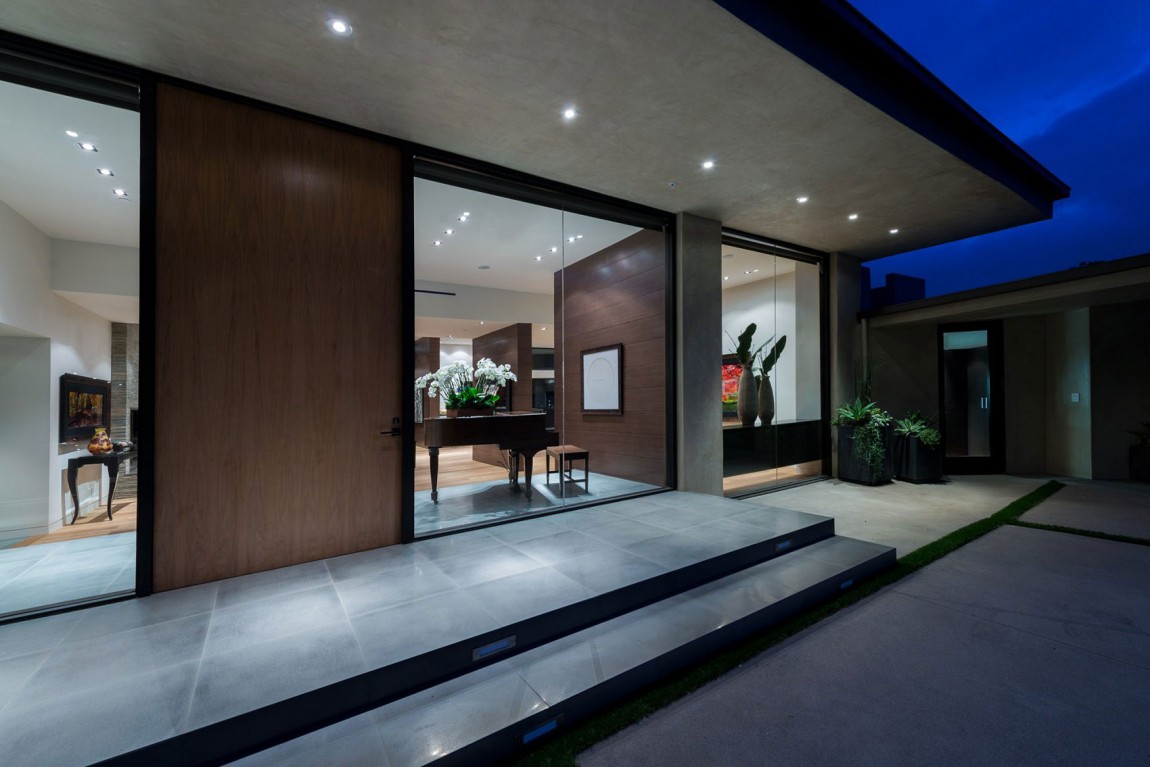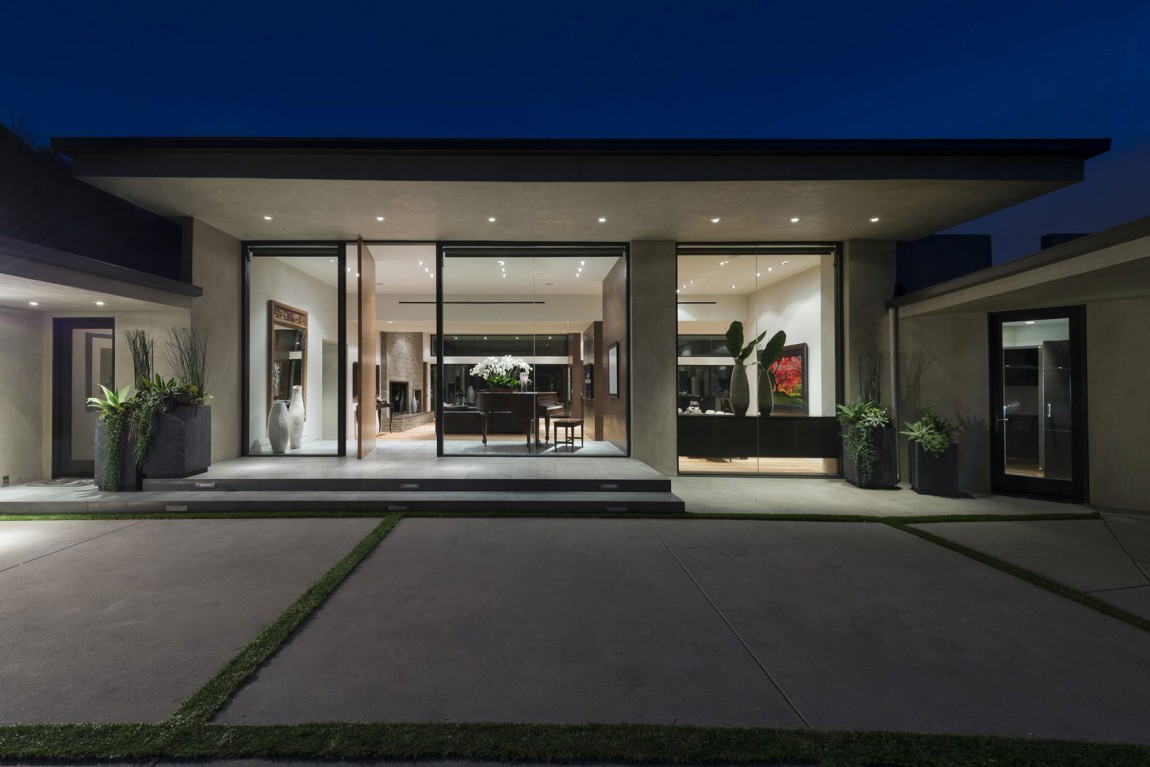 Liked the story? Share it with friends.