Sitting alongside Paris and Melbourne, New York City is the home to some of the most sought after real estate on the planet. Located in Tribeca, a neighborhood of Manhattan this elegant and exquisite apartment space is for those who love to stay close to all the action in the affluent locality of the city. Surrounded by a host of restaurants, luxury spas and great boutiques, this home keeps you connected with everything that is happening in New York.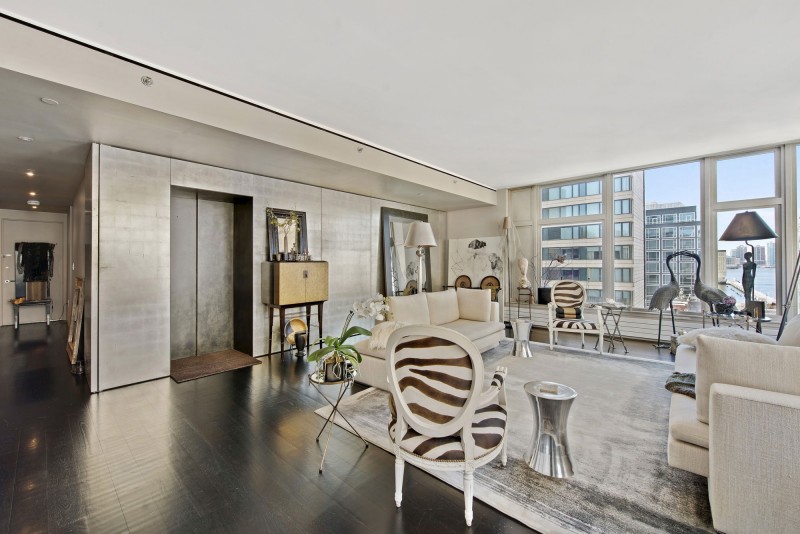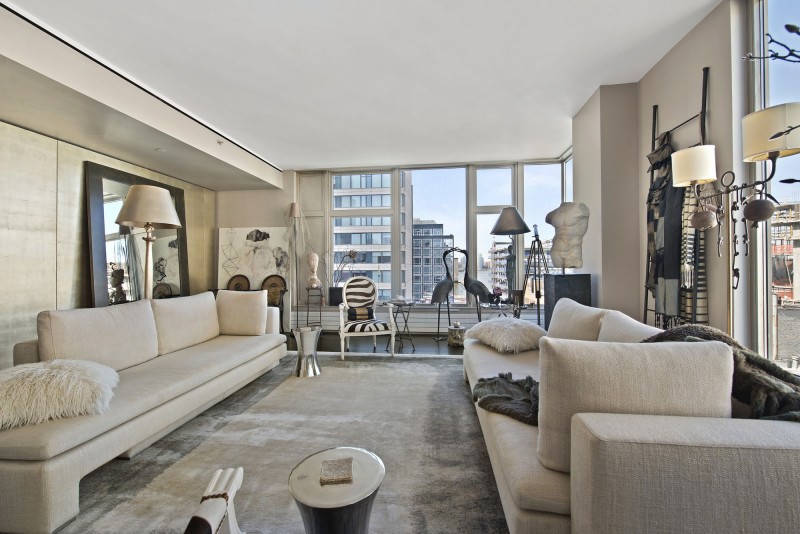 Sporting 3 bedrooms and 2 bathrooms, the 1,863 square foot apartment is nestled on the 8th floor of a 6-year old boutique building on Hudson Square. The interiors of this lavish apartment are both plush and peaceful as white walls and neutral shades are employed throughout. There is almost an improvised Nordic appeal with chic patterns and bold designs being used judiciously on top of the pristine backdrop. Interesting art work, large floor vases and comfortable décor grace the stylish living room.
Sleek and high gloss lacquer cabinets make up the modern ergonomic kitchen, while the master bedroom is designed to pamper your senses with beautiful lighting and rich furnishings. An equally extravagant shower area and spacious bathrooms complete the sumptuousness inside. Large floor-to-ceiling glass windows are used throughout the apartment, which offer ample natural ventilation along with views of the Hudson River and the city Skyline.
Energy efficient gadgets, lovely utility closets that disappear into the walls when not in use and interesting art additions that steal the show. This is an apartment that is well worth the attached $3,450,000 price tag. If you wish to own a cool contemporary hub in the heart of Manhattan and have that kind of cash to throw around, then hurry before it is too late! [spotted on: homedsgn]