May 12th is fast approaching… Are you ready for Mother's Day? Whether you're shopping for your mother, grandmother, wife, or another special lady you are honoring on this day, we've got you covered. As a companion piece to our previous post on stylish Mother's Day gift ideas for the home, today we spotlight some unforgettable gifts that are sure to treat any mother to a little happiness.
[stunning project courtesy of Jenae from icanteachmychild.com]
From decadent treats that are meant to be savored to goodies that are ideal for moms who love art and design, the items below are unique in their use of color, form, packaging and/or creativity. Don't assume that a classic gift idea can't be an unforgettable one–sometimes a tried and true beloved treasure can make a big statement. We've organized our gift ideas into helpful categories, and we've included links with purchasing information for your convenience. Happy shopping, and most of all, Happy Mother's Day!
Decadent Mother's Day Gifts
We begin with a series of Mother's Day gifts that celebrate decadence. Doesn't Mom deserve to indulge? On that note, it's hard to get more indulgent than macarons, those treats made from two cookies with a flavored filling in the center! Surprise a special lady with this Set of 24 Assorted Parisian Macarons from Sur La Table. Although not all pictured, this gift set features six flavors: lemon, raspberry, vanilla, chocolate, coffee and pistachio. We at Decoist have made no secret of our love for macarons–they can even inspire design that looks good enough to eat!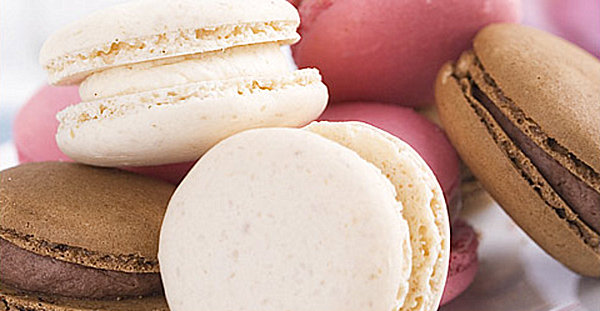 Add layers of sweetness to the mix with this Mousse Duo Collection (Set of 12), also from Sur La Table. Hand-crafted from all-natural ingredients, the set features three individual mousse duos: double chocolate, raspberry lemon, and cappuccino chocolate. Mom gets four of each, and yes, these desserts can easily be shipped to her door!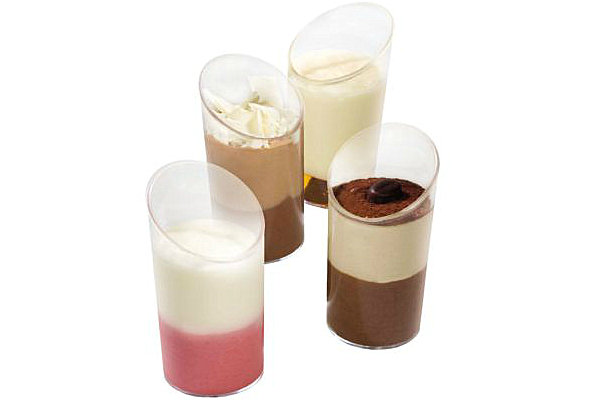 What could be more decadent than beautifully packaged gift soaps? Especially when they come from the renowned Portuguese brand Claus Porto! Below we see a range of eye-catching wrapped bars featuring motifs that range from the regal to the Art Nouveau. No need for gift paper–all each of these gorgeous items requires is a bow. [from Pink Sister]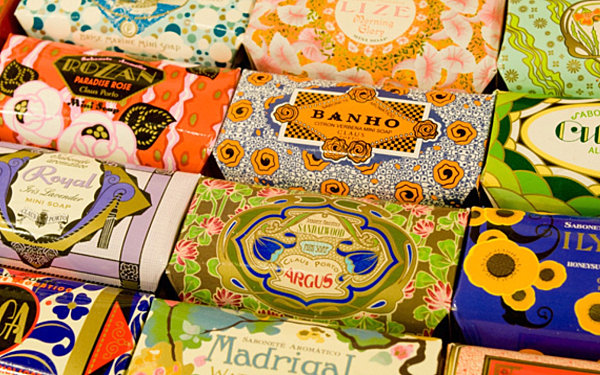 Speaking of flawless packaging, it's hard to top the toile- and tassel-covered boxes that surround Seda France candles. This is one of those rare cases in which you CAN judge a book by its cover! With fragrances like Grapefruit Paradis and French Tulip (a classic), the allure of each scent matches the allure of the packaging. And if you're interested, Seda France also offers a selection of Mother's Day candles! [from ProductWiki]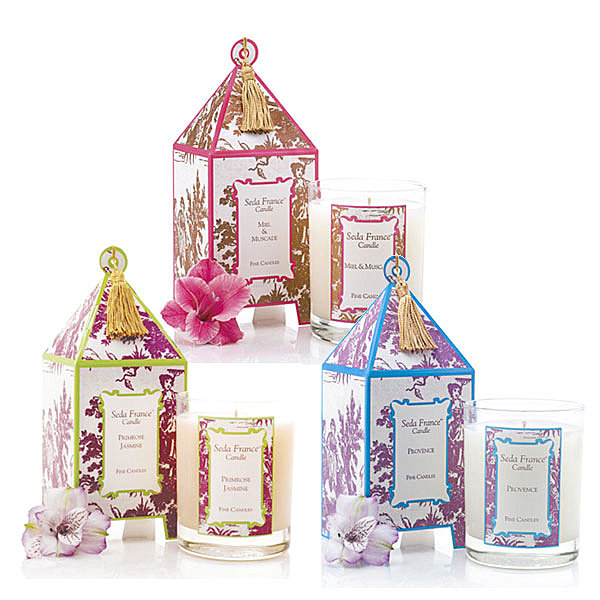 Mother's Day Gifts for the Design-Lover
Let's talk design–is Mom a lover of good decor? Get her a gift that honors her interest! When purchasing presents that celebrate good design, it can be fun to focus on items that Mom would not typically buy herself. Not to mention, gifts that don't overwhelm her shelves and cabinets are particularly courteous. Which is why we love this Set of 6 Lula Cordial Glasses from Crate & Barrel. Packaged in a wooden box, they showcase a tasteful rainbow of color, as well as a rippled texture. Now you can toast Mom on her special day!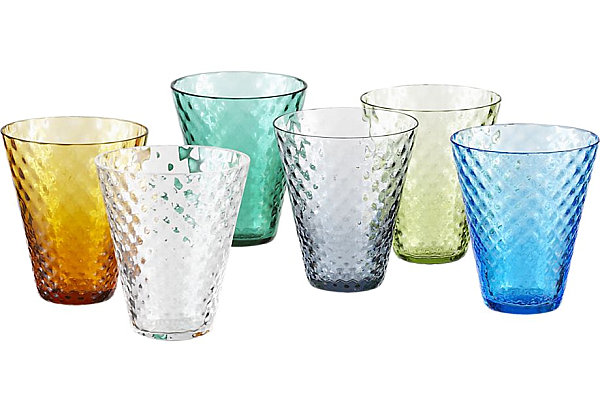 Speaking of texture, we're loving the angled patterns of  pieces like the Adra Vase from Crate & Barrel, shown below with the shorter Rati Vase. A soft white hue ensures that the design takes center stage, and it opens up a range of colorful possibilities for flowers. Below we see the appeal of hydrangeas that feature shades of cream and periwinkle blue: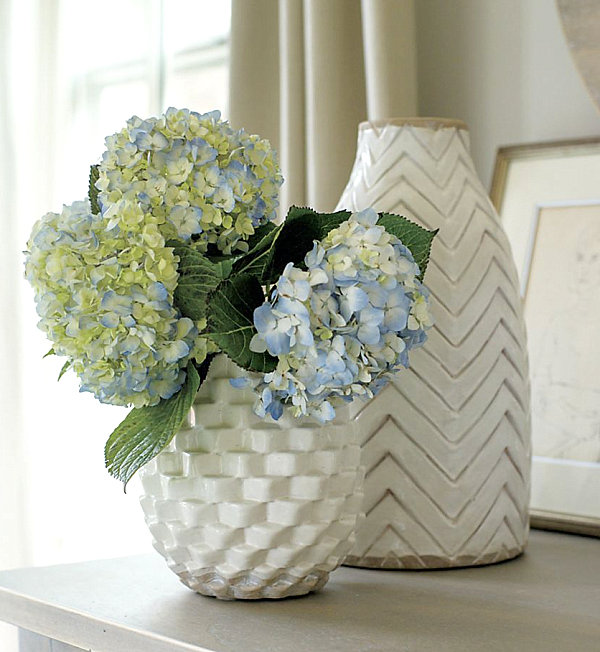 Nobody gets cheeky retro design quite like Jonathan Adler. This time he knocks it out of the park with the Mom Paperweight, a small token that makes a big impact. The secret of this piece's success? Needlepoint!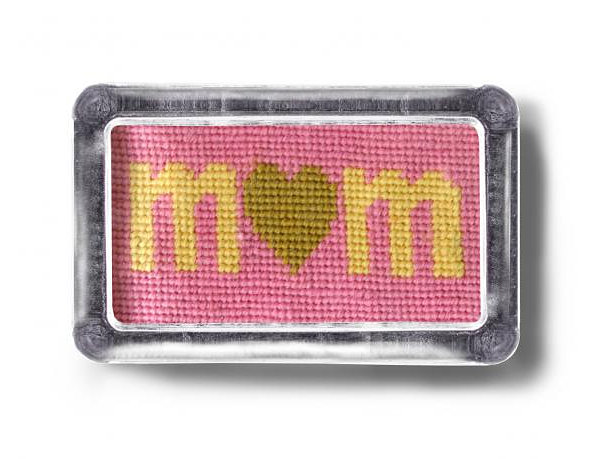 Artistic Mother's Day Gifts
We end with a collection of gifts that are perfect for the mom with a love of art. If you know the recipient's taste well, purchasing an artistic gift can be a very special way to show love and appreciation. This Framed Bird Wall Art from West Elm was inspired by an Audubon series of wildlife paintings. Gentle brushstrokes lend a soft touch.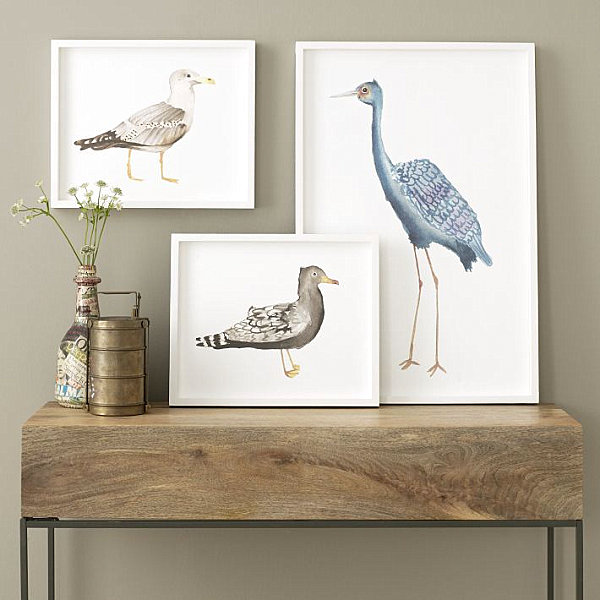 If Mom loves birds, she may also love these Gemma Orkin Bird Serving Bowls from West Elm. Orkin is known for her drawings of native South African flora and fauna. We're glad that West Elm transferred her art onto scalloped stoneware serving bowls, as these items are truly unique. Which makes them a particularly fetching gift idea…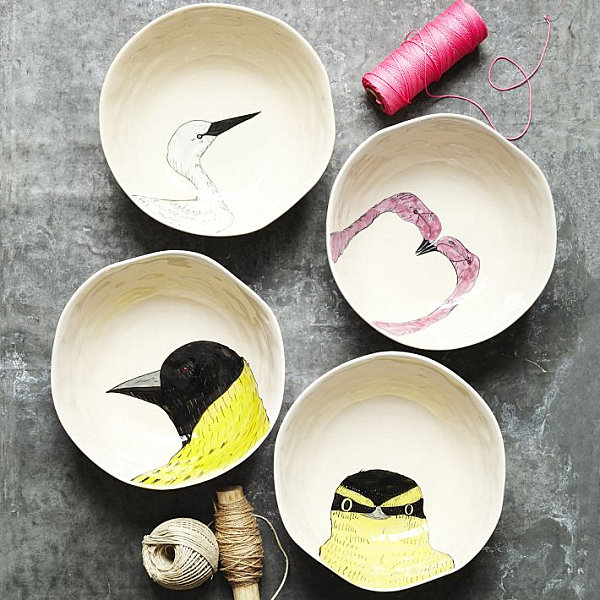 Can you tell that some of today's best artistic gifts involve birds?! This Caligraphy Love Dove Art was created exclusively for Jonathan Adler by LA design house Zoe Bios Creative. Inspired by 18th Century archival prints, this artwork features a modern color palette, which pops against a gray background and the black wooden frame that surrounds it: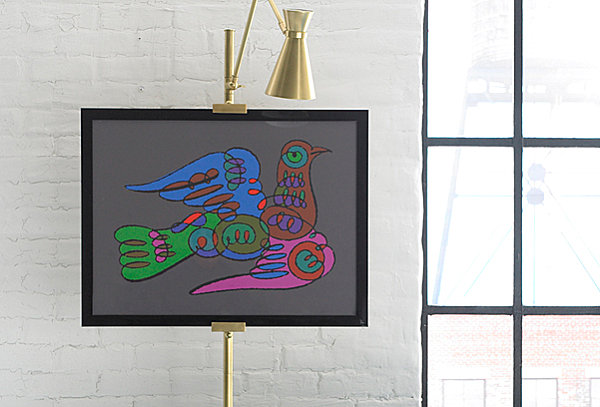 Tell us about the most memorable Mother's Day gifts you've given or received. We'd love to hear your ideas! Share your thoughts by leaving a comment below…