Designed with style and panache by Gerstner Architects, Apartment KAZ in Tel Aviv is an extravagant private duplex that promises a lot more than what meets the eye. This lovely modern residence combines a relaxed and soothing home atmosphere with a sophisticated office space that is equally ergonomic. Constructed to serve the needs of a businessman who works from his home, the residence has separate entrances for both the living area and the attached work space.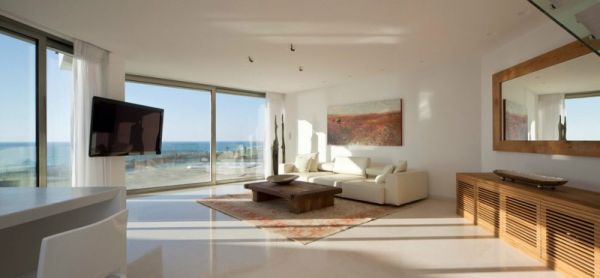 The open design of the house couple with the extravagant use of glass ensures that there is a flowing dynamic between both the interiors and the world outside. Ample natural ventilation and undisturbed views of the waves kissing the shore in the distance are on offer thanks to the large floor-to-ceiling glass windows. An ultra-modern kitchen, smart shelving units and a spacious living room form the crux of the private area of the residence.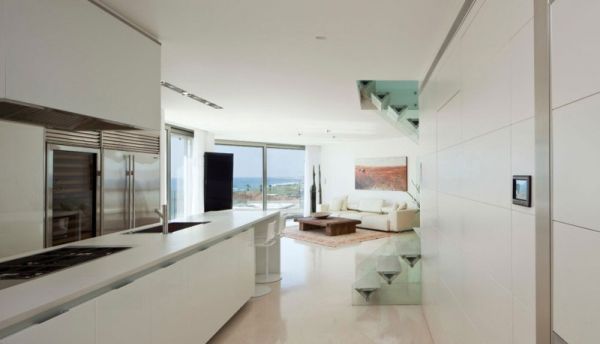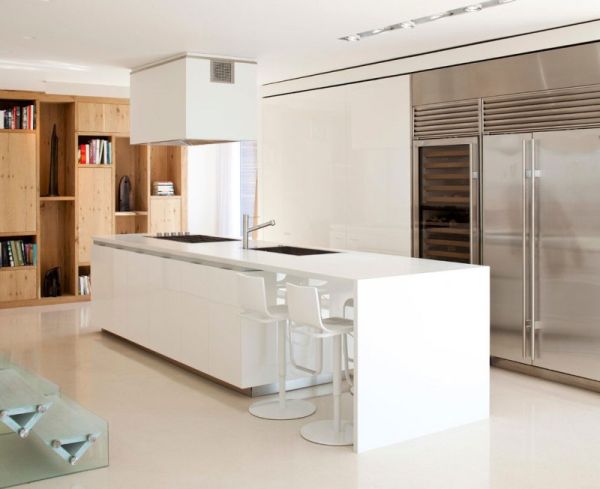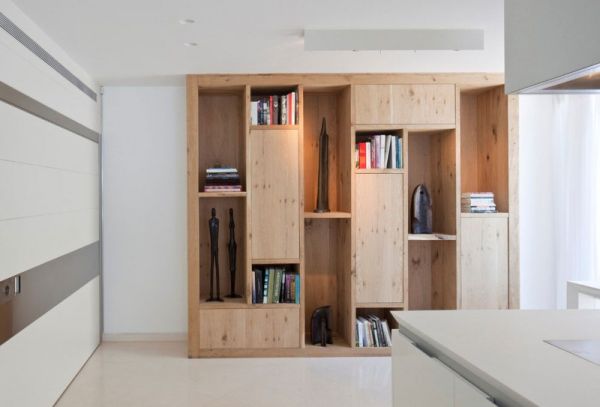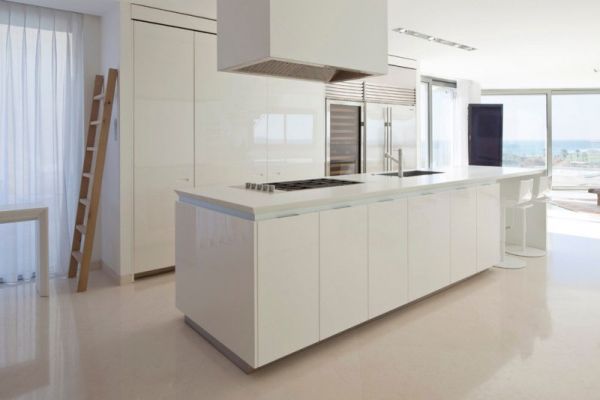 Cool triangular cantilever stairs lead to the upper level that houses the private quarters. The entire home is clad in a pristine white backdrop, while sleek and stylish matching décor complete this contemporary look. The expansive terrace with a lavish lounge bar, kitchen barbeque area, refreshing Jacuzzi, spacious dining area along with plush seating creates a parallel living space on the outside that is as appealing as the one indoors!
Stunning views of the coastline are pretty much guaranteed from every room in the KAZ apartment. Large LCD television sets and plasma screens even in the outdoor terrace space tell you that this is one home that takes its fun times as seriously as work!