Design is a balancing act- with the right mix of basics and finishing touches, you'll end up with a perfect, show-stopping space. But what about the element you may never consider- chandeliers? Often taken for granted, the lighting in your life could potentially use an update from a little DIY love and inspiration. Check out these ideas for DIY chandelier projects you can start today.
Colorful DIY Chandeliers
Perfect for spring and summer, this electric lime green chandelier from Better Homes and Gardens is easy to replicate. A fresh coat of paint and basic lampshade covered in coordinating fabric bring an outdated chandelier back in style.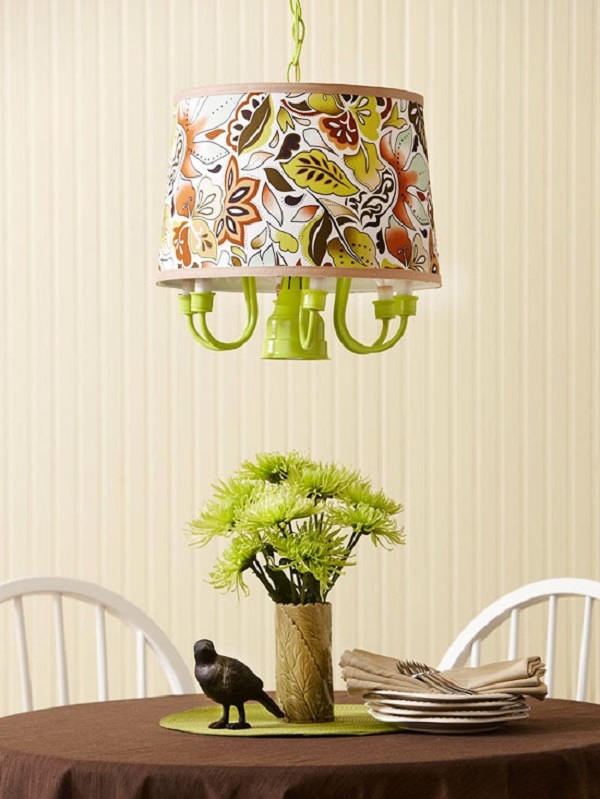 This pastel pink chandelier is perfect for a subtle injection of color in your everyday life. Featured on Hey Gorg, its simple construction using paint swatches and the metal frame of a lampshade makes for a effortless and eye-catching design.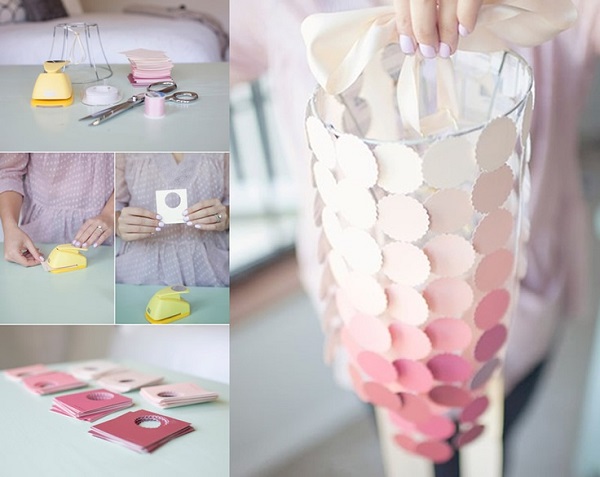 Megan of Brassy Apple didn't shy away from color when creating this one of a kind chandelier! This project proves that you can transform anything- a few coats of hot pink spray paint and a wire hanging basket go from ordinary to gorgeous.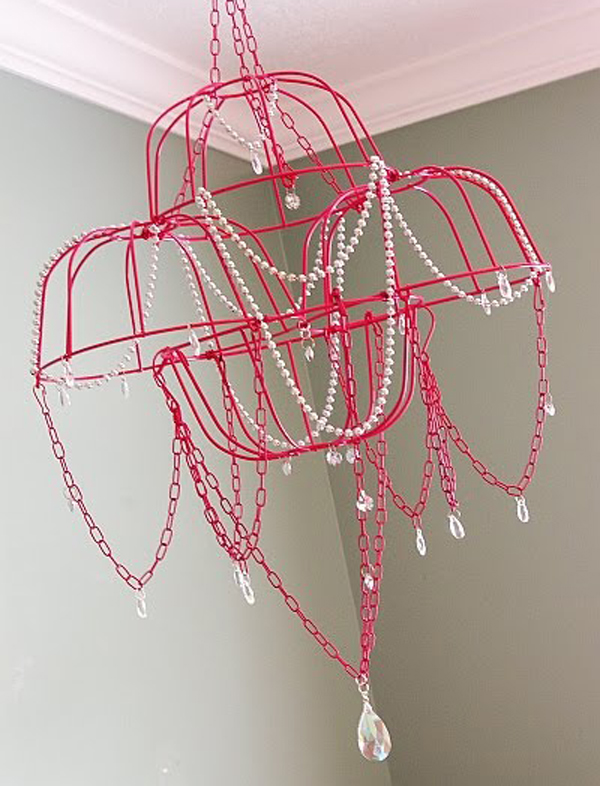 Repurposed DIY Chandeliers
Sometimes even the most beautiful home décor item becomes less inspiring when it's out of your price range. When Melissa of Ador by Melissa saw an orb chandelier well outside her budget, she found a solution- make a look-alike piece out of embroidery hoops. Dark bronze spray paint and thrifted brass fixtures completed her project.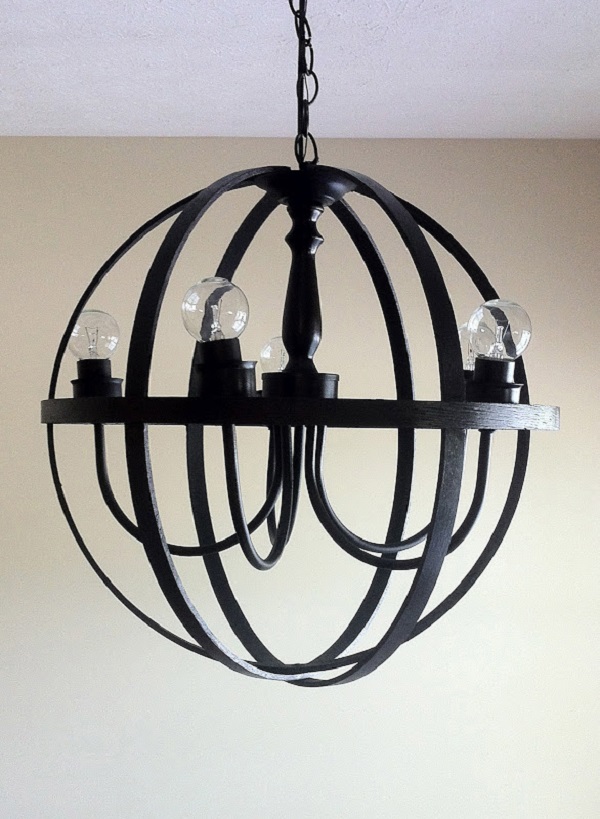 If you happen to enjoy the occasional glass of wine and a good DIY project, this tutorial is perfect for you. This cork and fan grate chandelier from Mox & Fodder transforms seemingly useless items into a masterpiece. The result is incredible.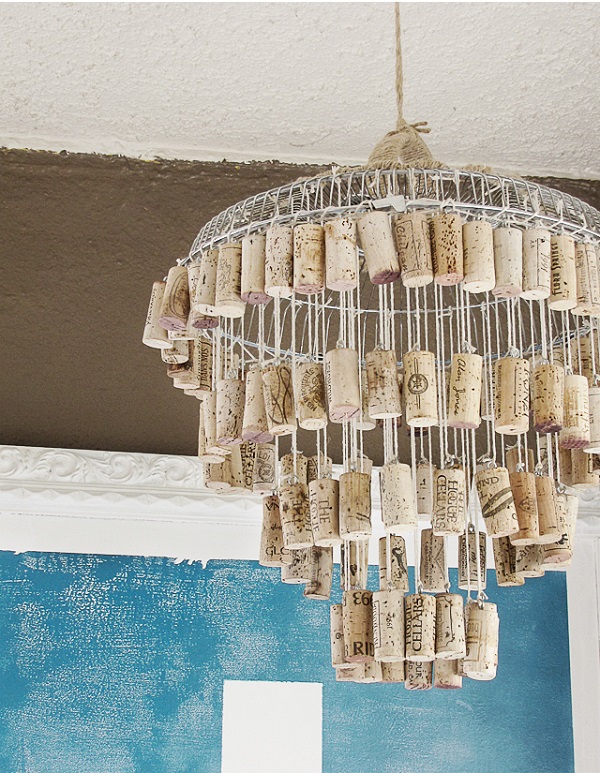 Mason jars get a makeover in this idea from Home Stories A to Z. Suspend the kitchen staple from cords of varying lengths and you have a unique décor element.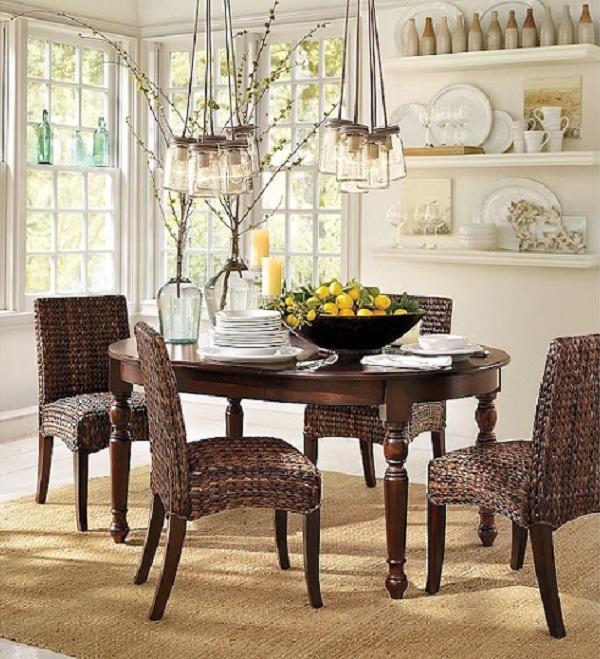 Another project for you wine lovers- a chandelier crafted from wine barrel rings. Featured by Nepacena, this design gives an antique feel with a filament bulb and aged appearance.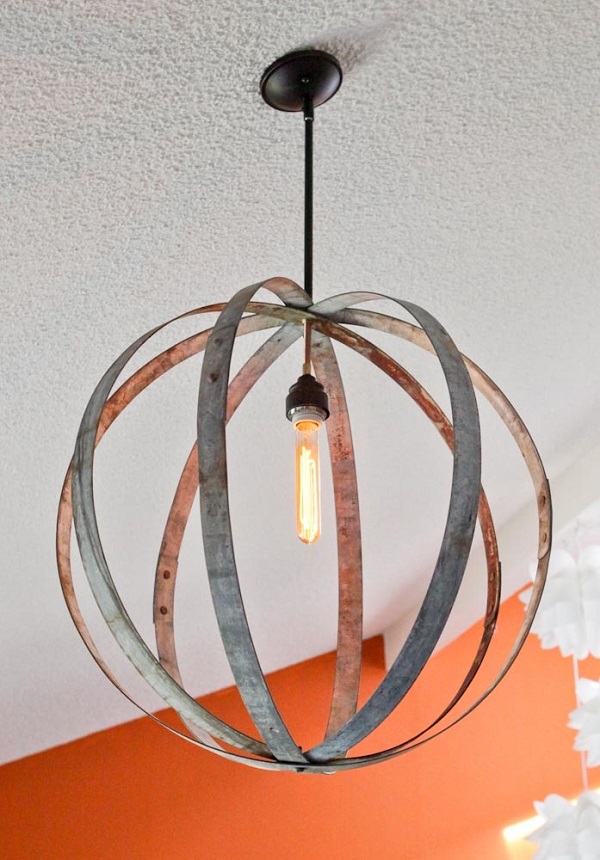 Crafty DIY Chandeliers
You don't have to venture too far for inspiration when changing up your chandeliers. Take note of Jen of Tatertots & Jello– after redecorating her guest room, she wanted to update her boring existing light fixture with some beachy details. Wooden beads draped across a repainted chandelier provide a quick project with lasting results.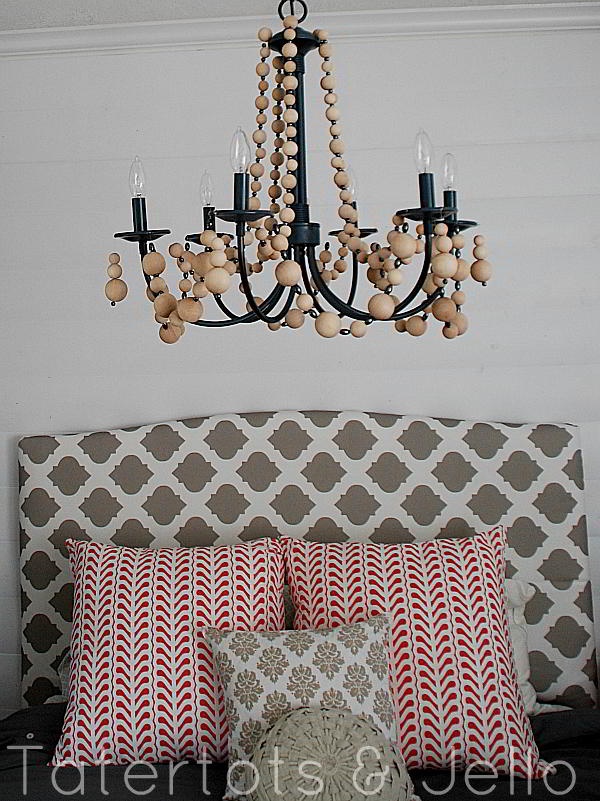 Along the same beachy vibe, this rope-wrapped chandelier comes from Jordin of I Love That!. If you aren't a fan of paint, rope can breathe life into a tired but well-loved fixture. And if you're feeling adventurous, try using colored rope for more of an impact. For more details, check out the project here.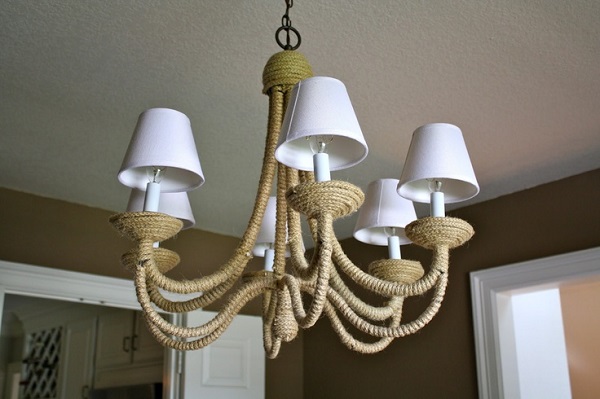 Chic DIY Chandeliers
This wax paper chandelier from Design Sponge is the perfect chic addition to any home. The easy construction coupled with everyday materials create a stunning visual centerpiece. For a more dramatic look, try lengthening the tiers to draw the eye up.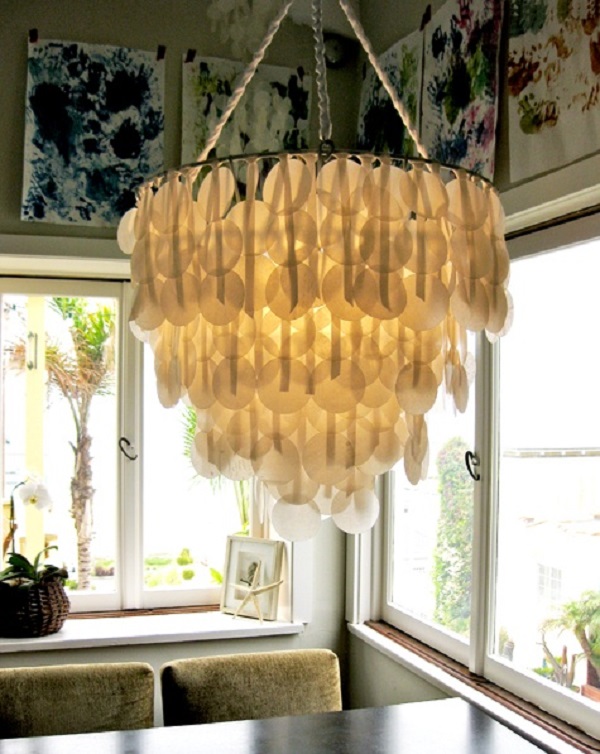 Calling all craft enthusiast! For those of you with spare yarn lying around, this string chandelier from Pickles borrows techniques from the old-school art of paper mache. The best feature of this innovative design? The stiffened yarn will cast mesmerizing shadows on your walls at night.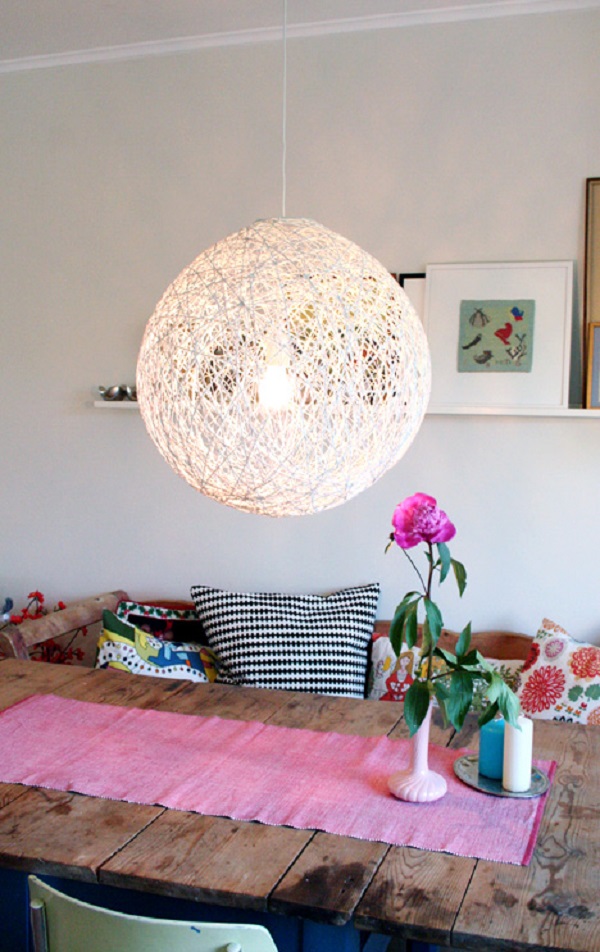 If you're feeling a little overwhelmed by the idea of making a chandelier from scratch, fear not- try updating an existing fixture instead. This candle lantern turned chandelier from Vintage Revivals relies on some trusty gold spray paint and rewiring to create a striking piece.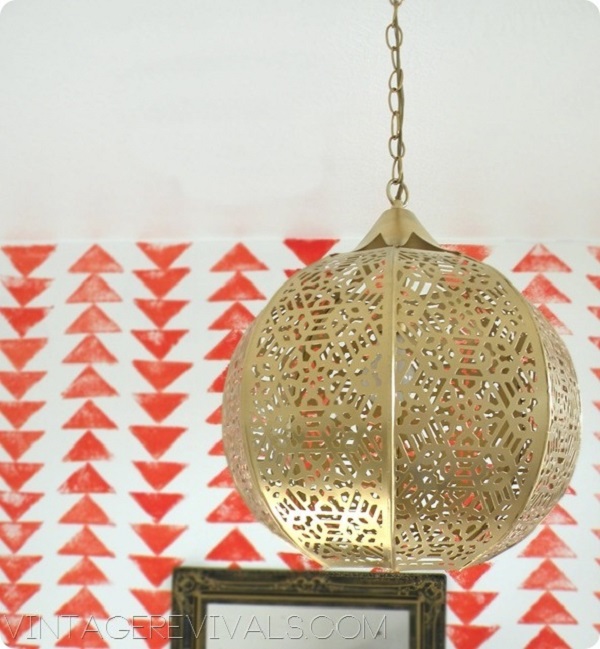 Try making a statement in your home with an over-sized fabric garland in soft ivory. From A Beautiful Mess, the beauty of this design stems from its sheer size- the length commands attention even in the busiest of rooms.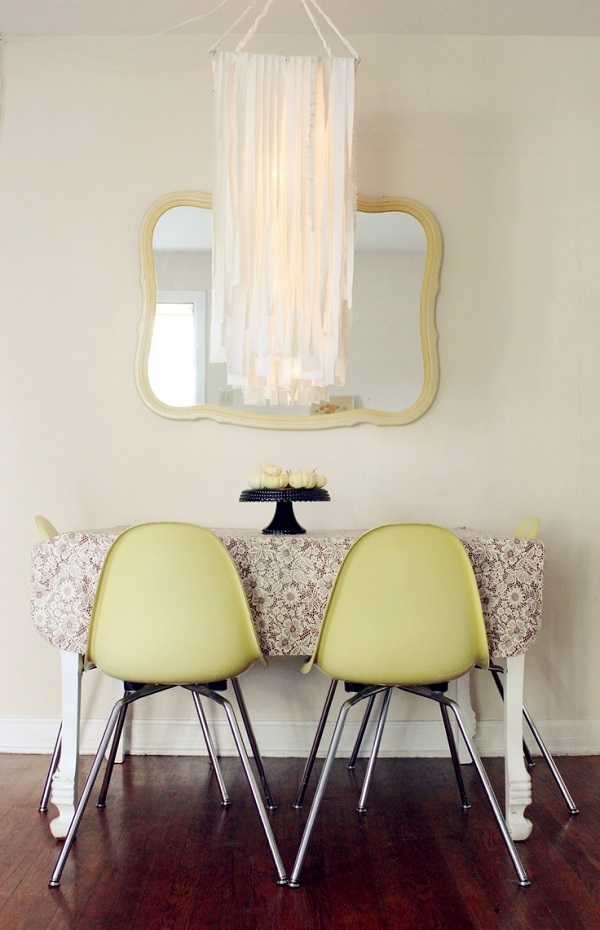 Hopefully you've found a little inspiration to help you create or transform your own chandeliers! The design doesn't have to be complicated- simple is often the best statement. Have plans for your own DIY project? Tell us about it in a comment below.