One of the basic principles of fashion is the ability to look stunning without appearing as if one is trying too hard. The same goes for modern structures. Uncomplicated design brings along with it a certain sense of refinement and simplicity. This lavish villa in Hovås, Sweden employs expensive and exclusive materials to craft a warm and inviting hub that charms you with its understated class.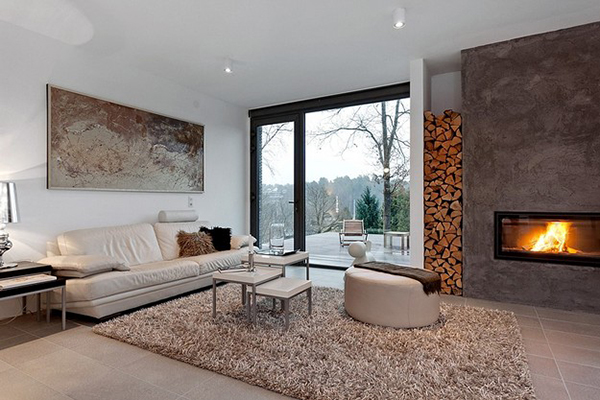 The 5-room villa amalgamates lovely terrace views along with cozy interiors by employing glass extensively in the form of floor-to-ceiling windows. While staying visually connected with the lush green surroundings, this also fills both the living space and the bedrooms with ample natural ventilation. Neutral tones have been used throughout the home with white grey and a touch brown dominating the space. Yet a splash of color here and there in the form of effervescent chandeliers and plush cushions ensures that there is no room for blandness and boredom.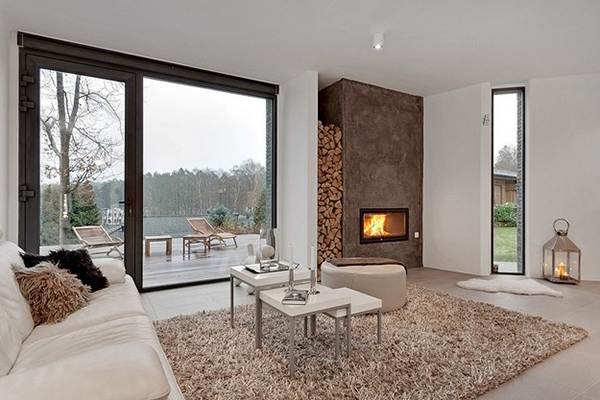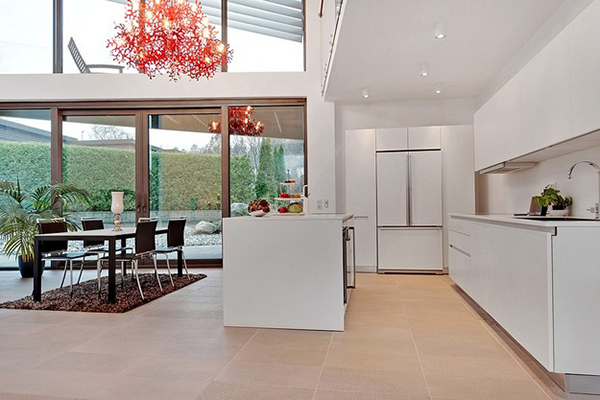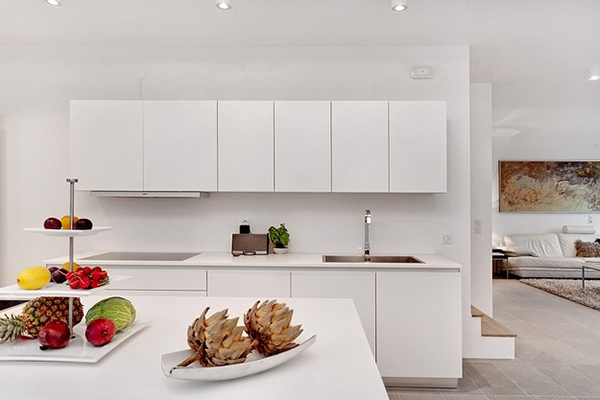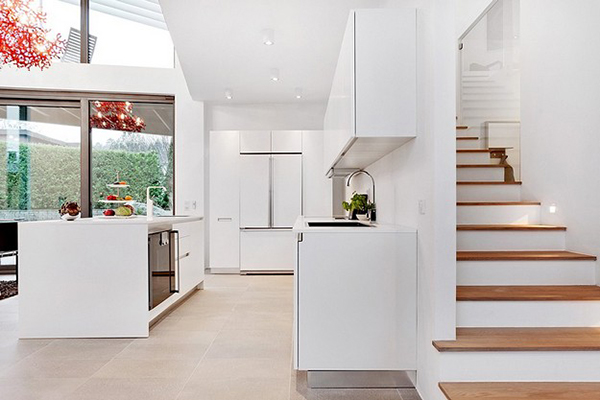 A gorgeous fireplace in the living room with wooden logs stacked right next to it steals the show as you step in. A sleek contemporary kitchen in white blends in with ease while a concealed staircase leads you to the top level that sports 4 bedrooms along with bathrooms. The master bedroom draws inspiration from luxury spa and hotel settings as it offers both privacy and unabated views of the woods nearby.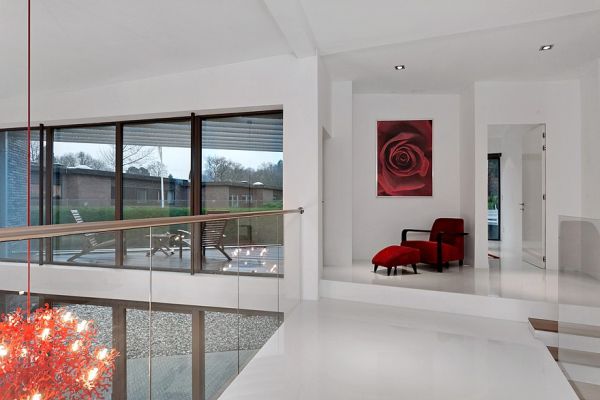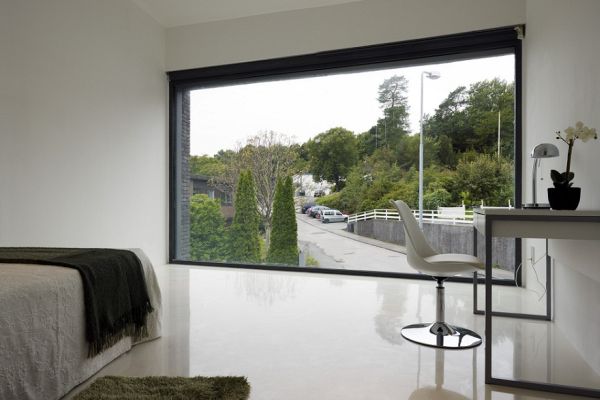 Large sliding glass doors lead to a wooden deck area where you can spend endless hours taking in the many sights and sounds of the serene surroundings. Stylish, sumptuous and sophisticated, this is one real sweet Swedish hangout!