Bay of Villefranche is a region renowned for its serene setting and amazing natural beauty. The lovely Mediterranean weather and the surrounding hills make it an idyllic holiday destination. But if you wish to own a stunning home built on the French Hillside and overlooking the busy bay area, then few match the grandeur of this beautiful villa. A lovely blend of an open living plan and classy contemporary interiors, this residence matches the magical views of the bustling coastline with interiors that are equally appealing.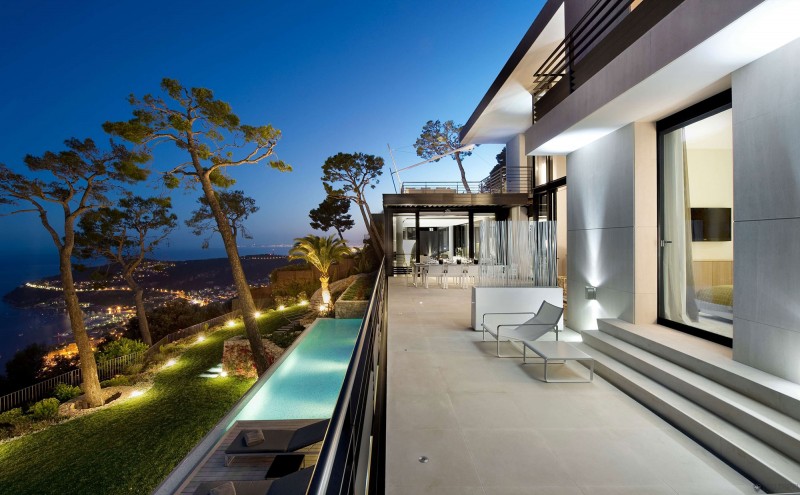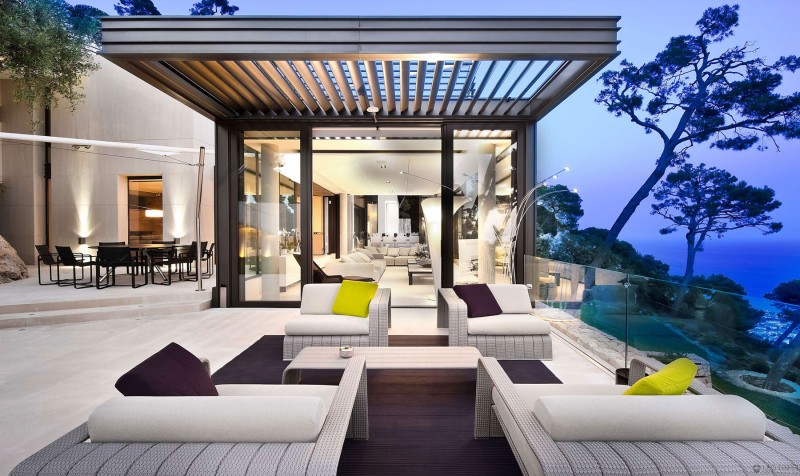 Sporting five bedrooms, five bathrooms, two kitchens and one salon, the entire villa offers flowing spaces with ample natural ventilation. Balanced use of stone and glass ensure that the ambiance inside is that of a lavish holiday resort at its luxurious best. A refreshing pool with unabated views of the horizon and an adjacent pool house provide places to chill out. Ample lounge areas, open deck spaces and balconies ensure that you can spend the nights under the starry sky with glee.
The interiors are clad in a neutral color template with a touch of color here and there. The master bedroom suite though employs a vivid and romantic black and red color palette that sets it apart from the rest of the residence. Extravagant use of glass in the form of large floor-to ceiling glass windows make sure that you do not miss anything outside.
Perfect lighting both indoors and outdoors turns the villa into a visual treat. A lush-green rooftop garden and surrounding landscaped gardens give this holiday home a balanced look. Visually enchanting and contemporary to the core, this is a villa that imbibes the elegant splendor of French Riviera!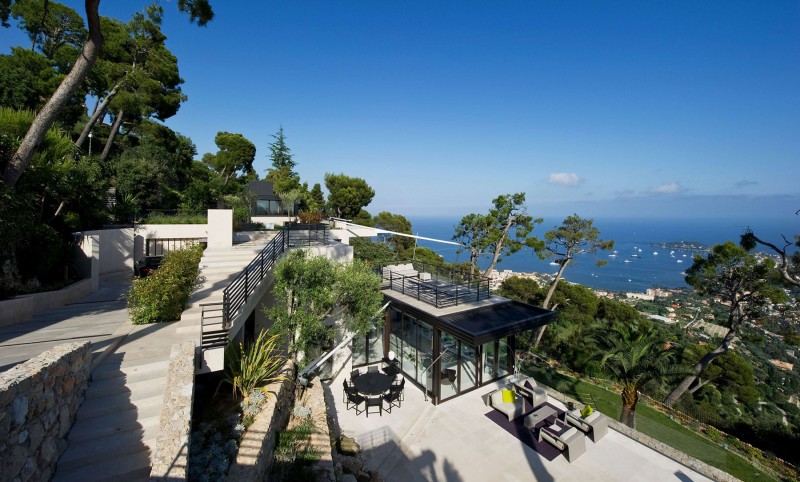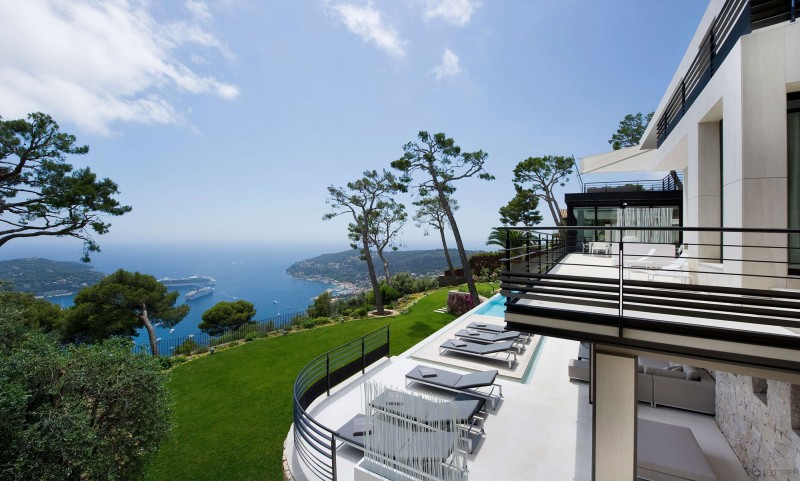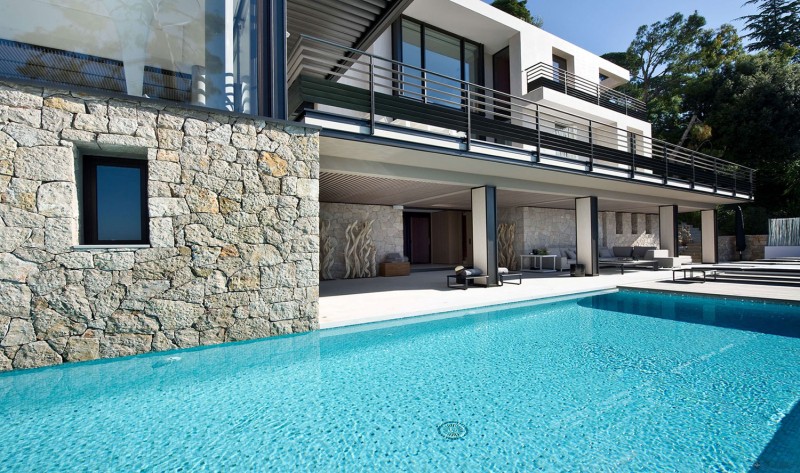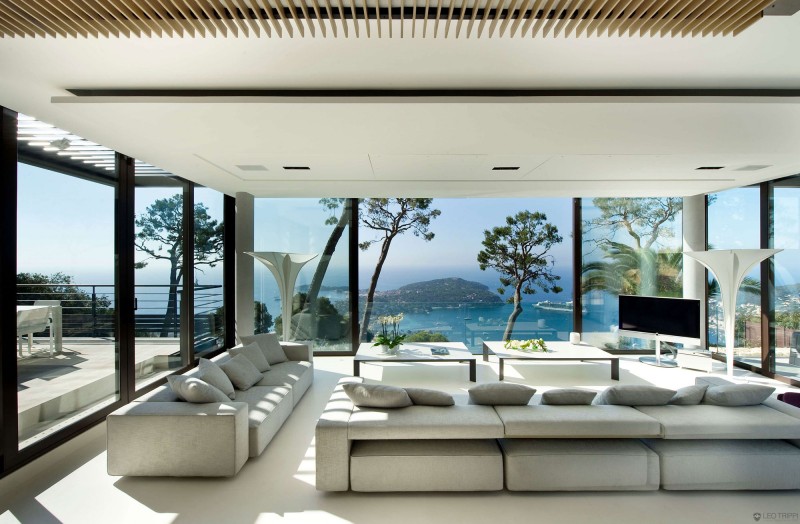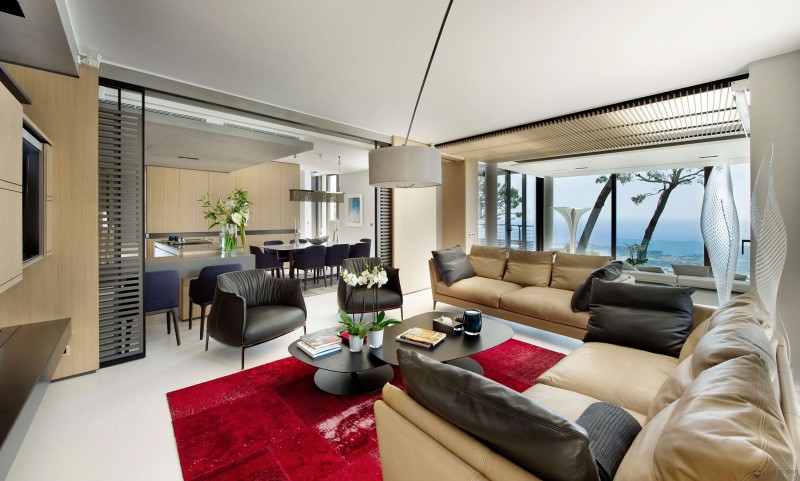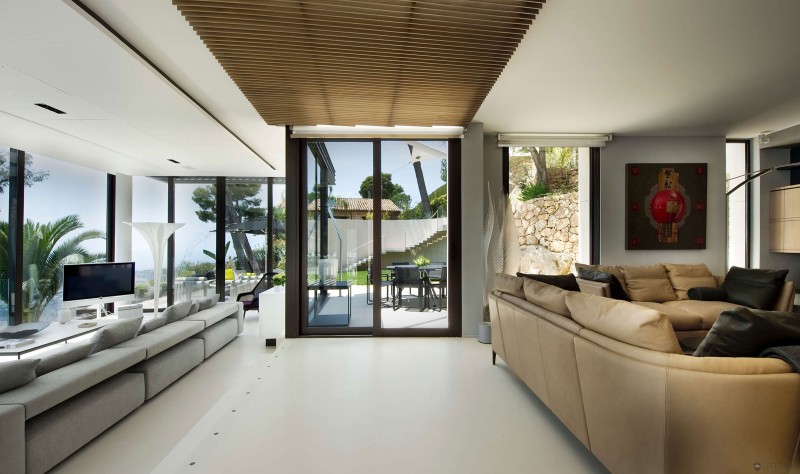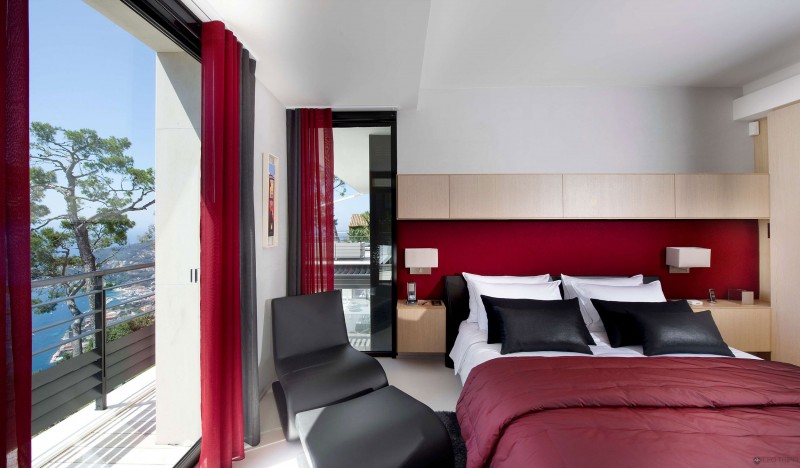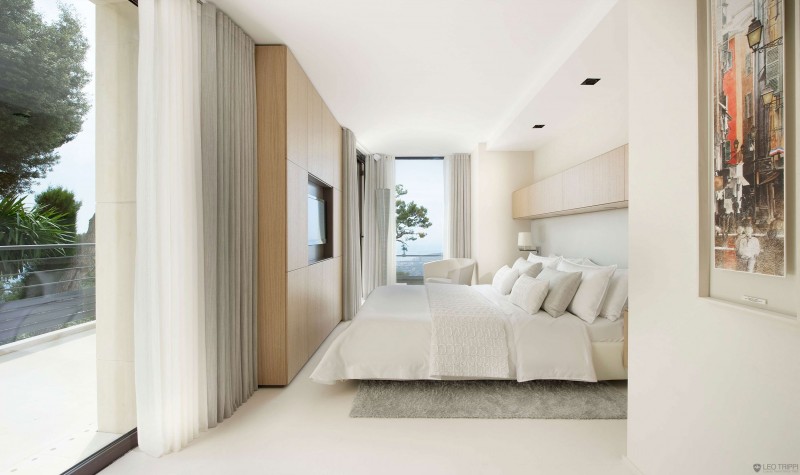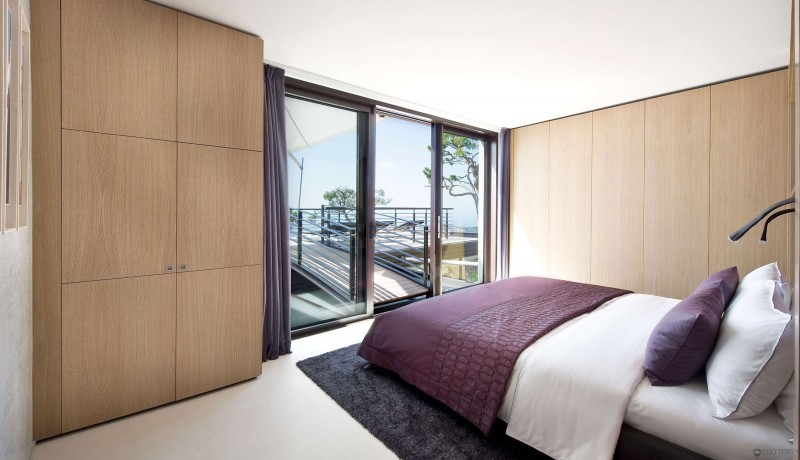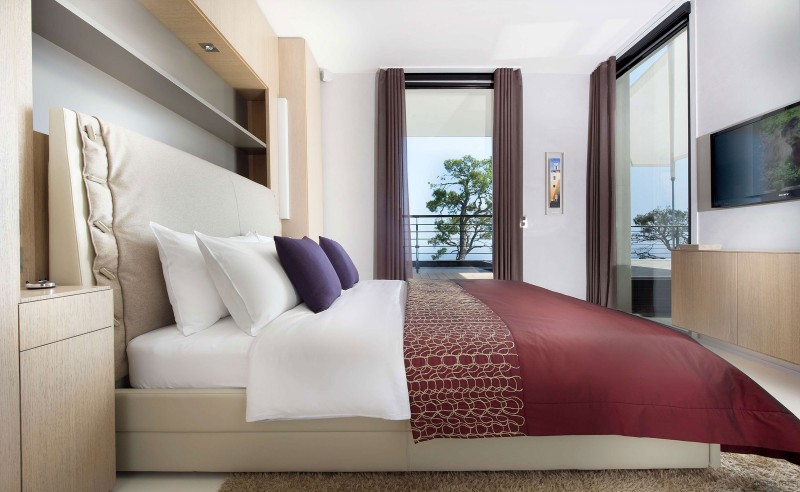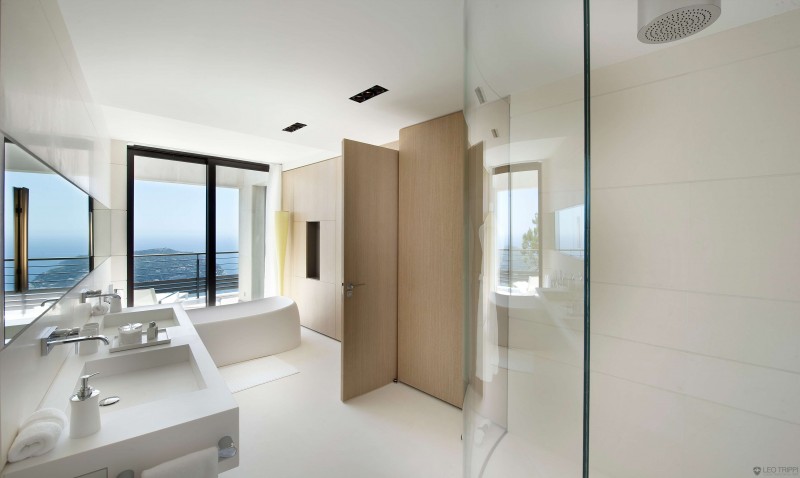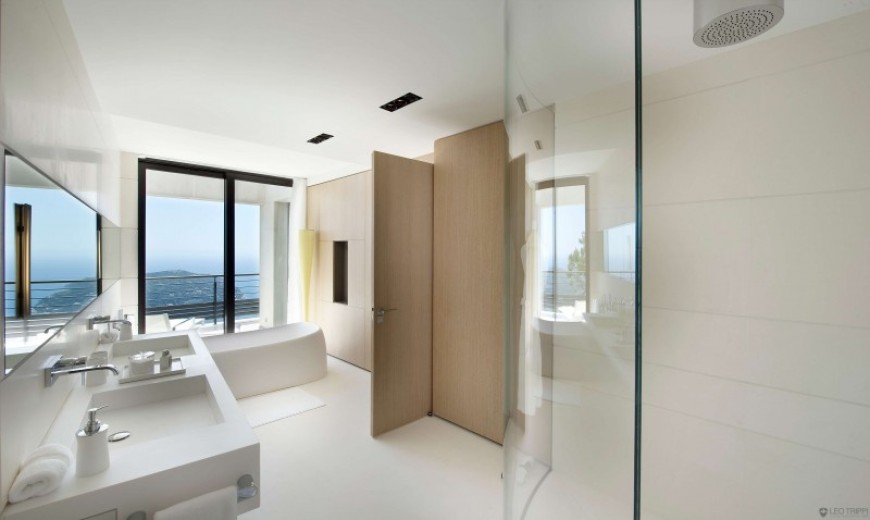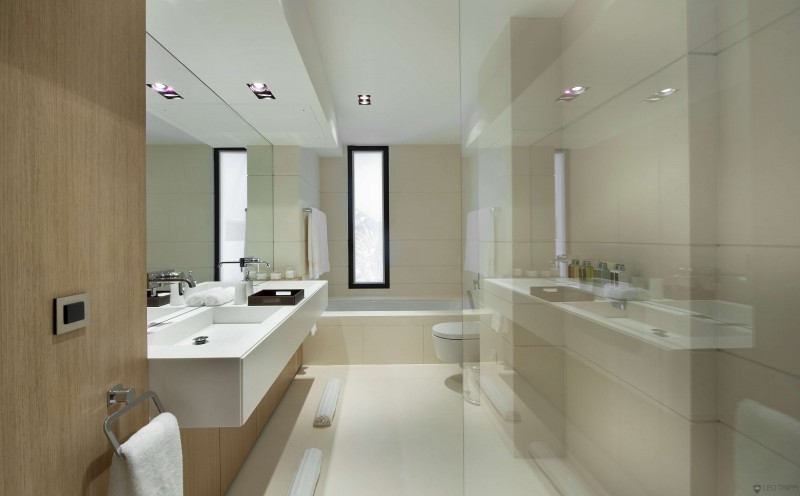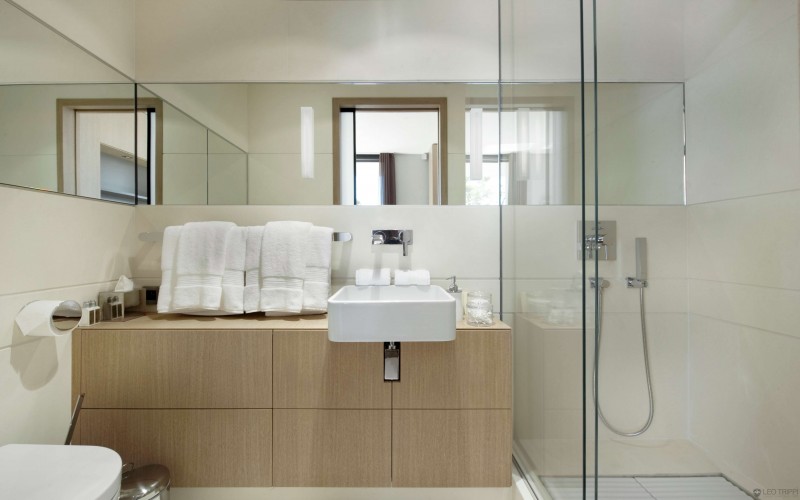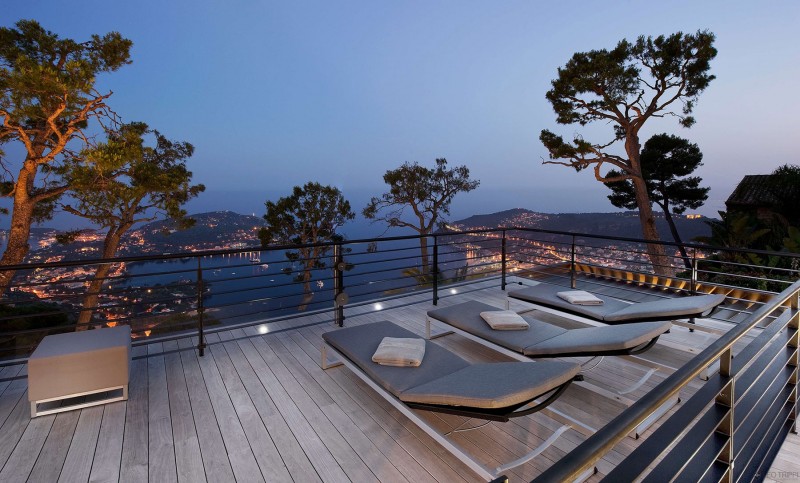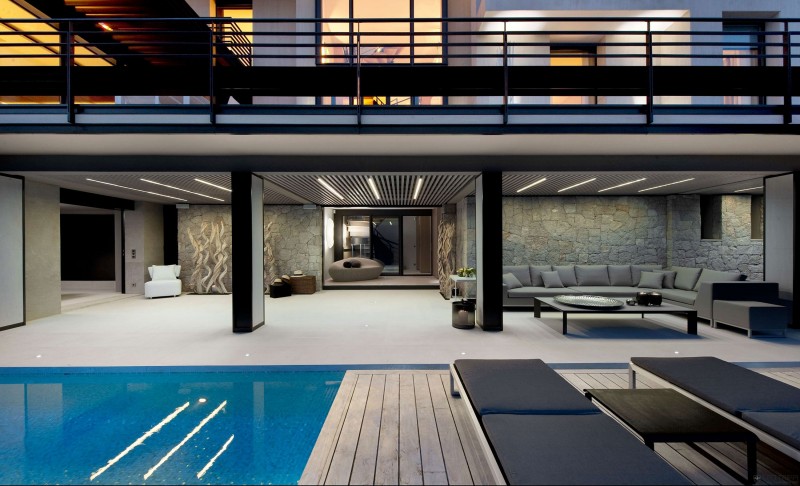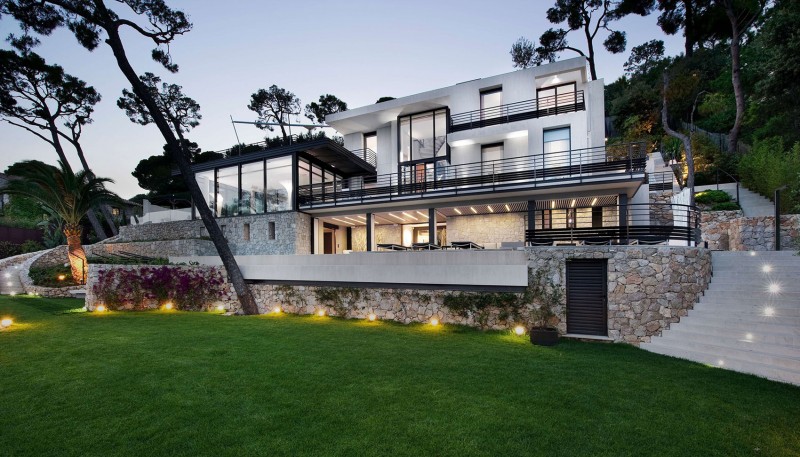 Photos courtesy of Leo Trippi