Although it seems as though it should be the simplest part of decorating your home, hanging artwork can often be more complicated than choosing the artwork itself. This is especially true if you have multiple pieces to hang upon one wall or within one room. Hanging too many pieces of artwork or framed photos within a space can make the room feel smaller and cluttered, but not including enough wall art can make a space feel bland and devoid of personality.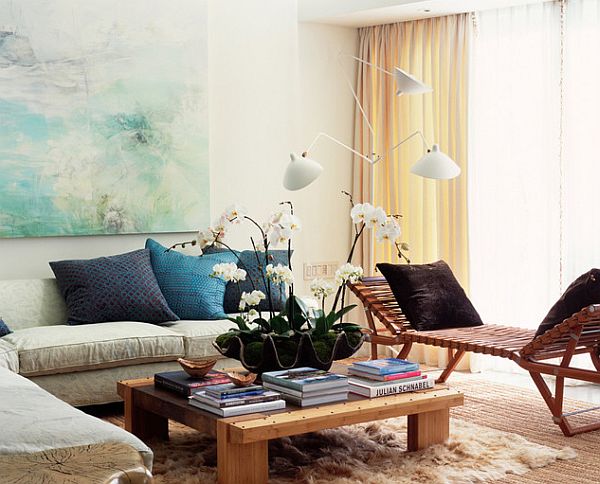 by Digs By Katie | Katie Leede & Company
Art hanging tips
When hanging art above a piece of furniture, make sure the piece or grouping of pieces is no longer than the furniture itself. A good rule of thumb is to hang art and groupings that are about three-fourths of the total width of the furniture below.
Do not hang your wall art too high. This is a rookie mistake many people make, usually by falsely assuming that hanging art higher will make the ceiling seem taller. However, art should always hang at eye level.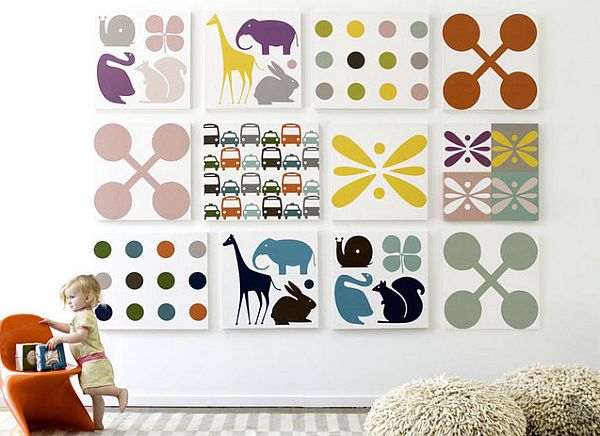 by Becky Harris from Design Public
Visualize and Create a Template
When hanging groupings of different sized art, you should first create a template. Imagine the grouping as one large rectangular or square piece of art. Hang a newspaper cut out on the wall and decide how you will place the art within that shape. Trace each framed piece within the cut out if it will help you visualize the final product. Create the same sized shape on the wall in washable pencil, and wipe away after the pieces are all hung.
Careful About the Weight
Lastly, select hardware carefully and do not misjudge the weight of your artwork. Often framed pieces of art, especially those with a thick glass front, are too heavy for your average nail. Select hanging systems that can withstand the art. The only thing worse than poorly hung art is a damaged wall and shattered frame.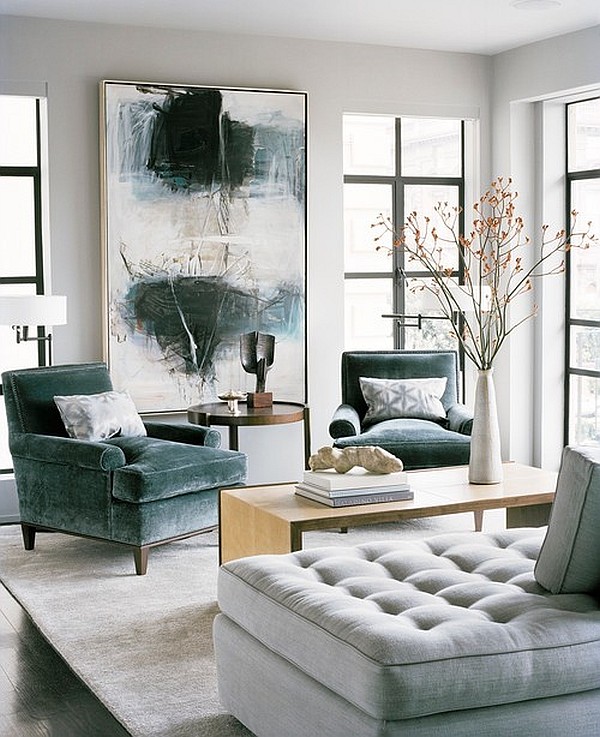 by Leverone Design (Lisa Romerein)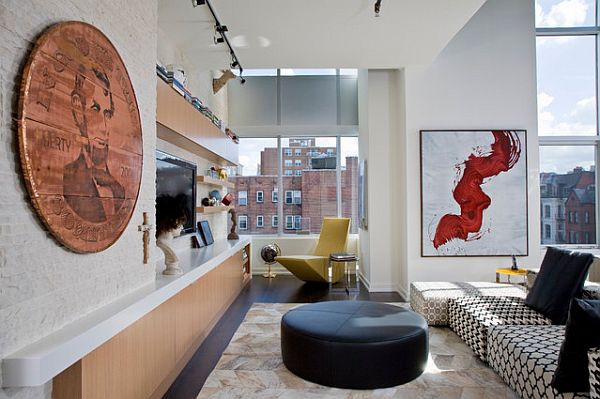 by FORMA Design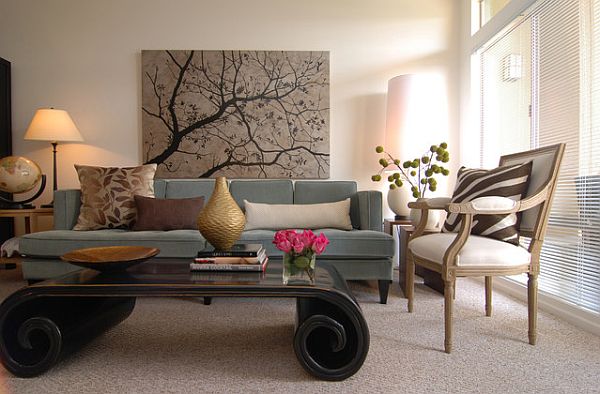 by MJ Lanphier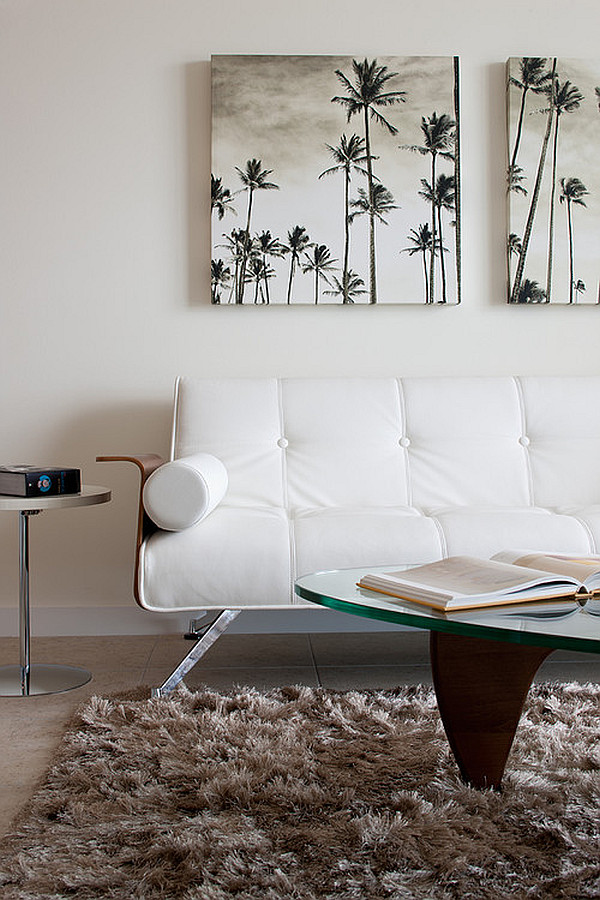 by CHROMA design lab + interiors / Photography by Mike Butler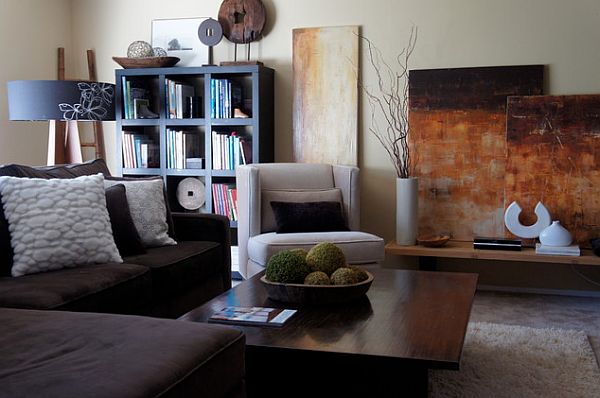 by Pilar Calleja – Draw The Line Design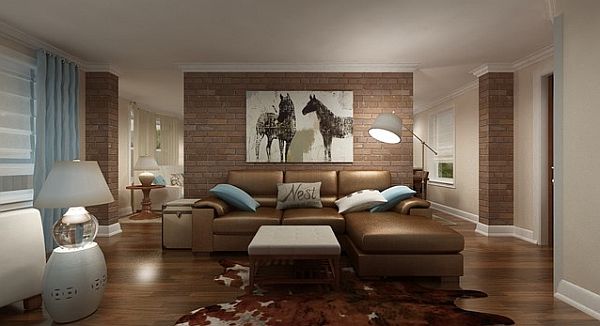 by Marie Burgos Design