When people think of Peru the first thing that comes to mind is an exotic land with iconic images of the renowned 'Inca Trail' in the forefront. But there is a lot more to this quickly developing South American nation than just mystic aura of a civilization lost in time. Set in the city of Lima, this beautiful contemporary house showcases the current urban side of the nation. This 136 square meter residence is dubbed as the Seta House. Designed by Martín Dulanto Architect, the modern home is a flowing amalgamation of spectacular style and lavish lifestyle.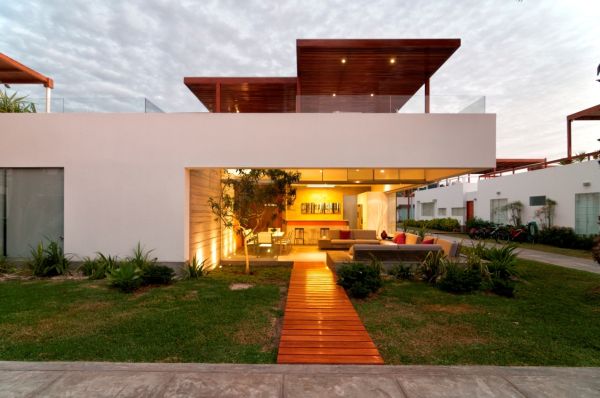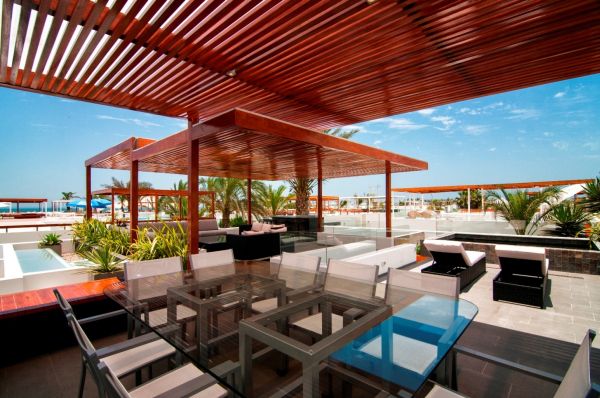 Designers of Seta House created a structure which is constantly connected with the world outside. An open plan means that the first floor sports a living room, a dining space, a kitchen that are all rolled into a cool 'social area'. A beautiful exterior garden is integrated into this level thanks to extravagant use of glass. While the social area has an open plan, the bedrooms of the house offer complete privacy.
Sleek and stylish décor with a tinge of brightness gives the residence a fresh and vibrant atmosphere.
Glazed surfaces and ergonomic shelves accentuate the contemporary style of the two bedrooms and the master bedroom. But the real star of the show here is a lavish and indulgent terrace that could throw one rocking party! Apart from offer great views, you can find a living area, a dining space, barbeque corner, a refreshing pool and even a completely furnished bar. And in case you are too tired after partying hard, a resting area will help you recuperate!
Bright colors, ample natural ventilation and loads of fun are what Seta House promises. [spotted on homedit]