Now that the spring is here all eyes are on your outdoor home. Whether you are trying to add color to your plant beds or you're trying to prevent weeds from coming, colored mulch is the ideal solution. Mulch comes in many varieties from wood based to rubber and recycled content. Whether you want to add soft footing under your children's play set or you want to emphasize color around your pool and patio area, here are creative ways to use colored mulch in your landscaping.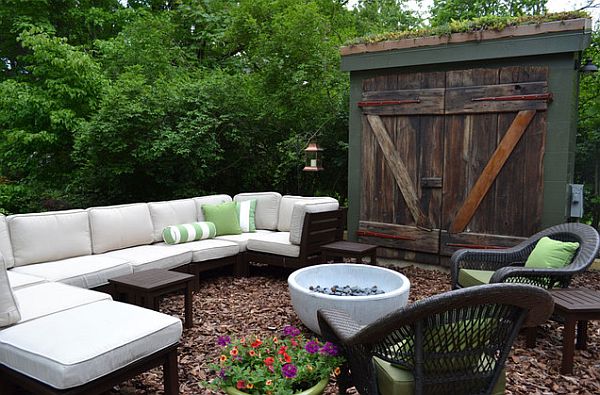 by Colleen Steixner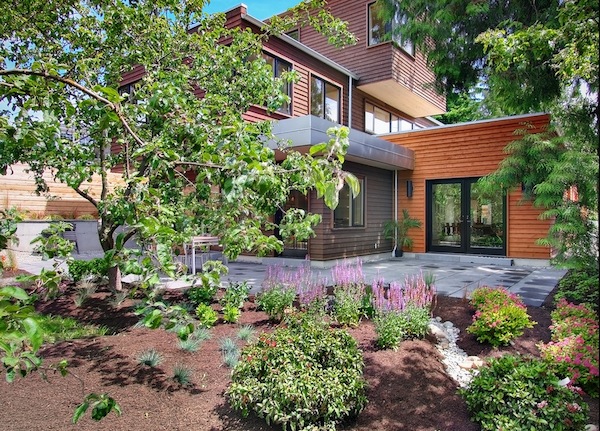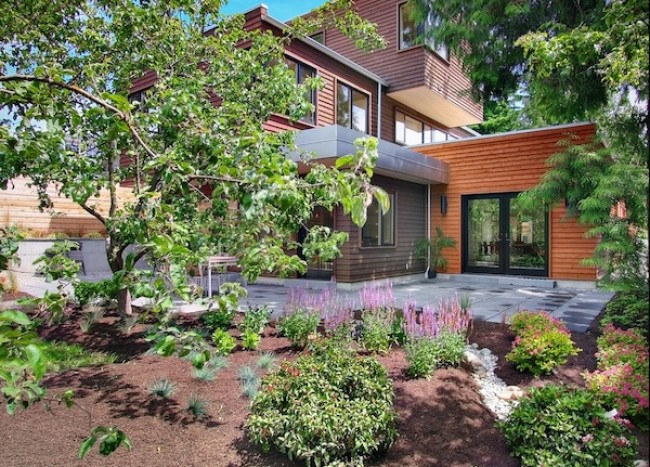 Image via: Five Dot Design Build
Add spring color to your landscaping
In the wintertime your outdoor home grows accustom to looking brown, dull and gray. Now that spring is bringing new plants and foliage, it's time to add colorful mulch to accent your plant beds. Whether you plan using mulch alongside your walkways or under your shrubbery, remember to pull mulch back from the foundation of your home a few inches.
Pulling the mulch away from your foundation to prevent moisture and insects from entering into your home. Mulch comes in many varieties including cypress that tends to be a deep red color and pine mulch is generally brown in nature. For a more rustic look, consider pine nuggets that are larger sized wood pieces and still act as a barrier for weeds like mulch.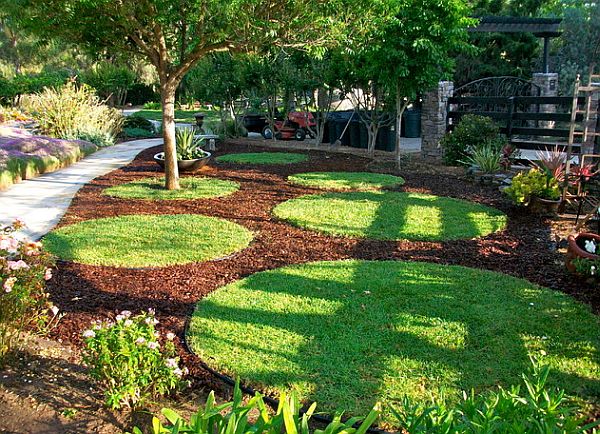 by teretrout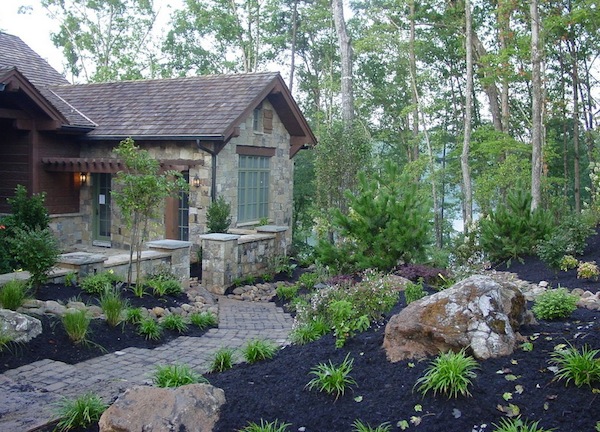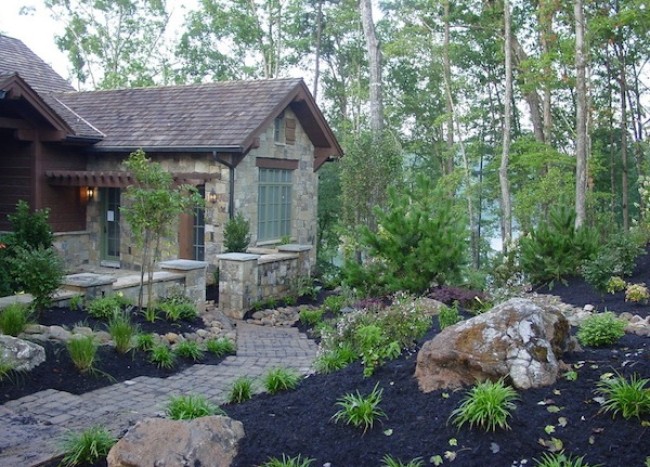 Image via: Custom Landscaping Design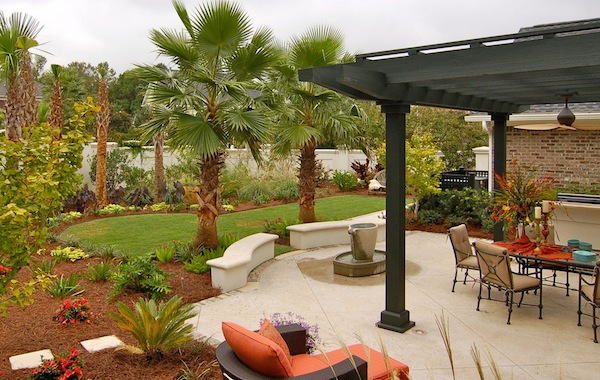 Image via: LG Vale
Different color mulch for your outdoor aesthetics
In recent years mulch has taken on a new face of color varieties as well as a green approach for manufacturer's who produce mulch. Today, mulch is made from recycled automobile tires; plastic bottles and other sustainable content and can make your outdoor home have a multitude of colors.
Visit your local home improvement store nursery, or rock and gravel company to see their selection. From the darkest of black and burgundy to green and blue, you will be surprised what different designs and landscaping visuals you can create. If you are feeling adventurous, consider designing a landscaping plan that coordinates your greenery, flowers and mulch together.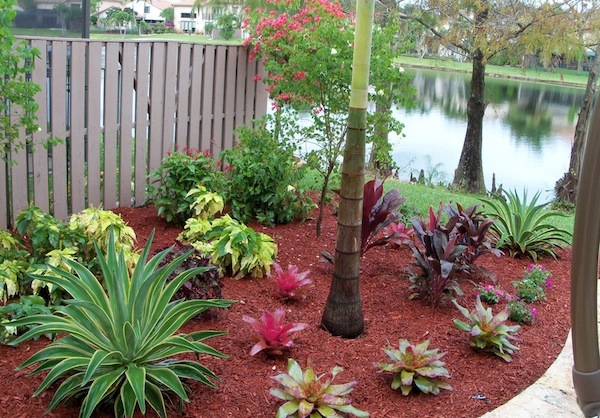 Image via: The Greenman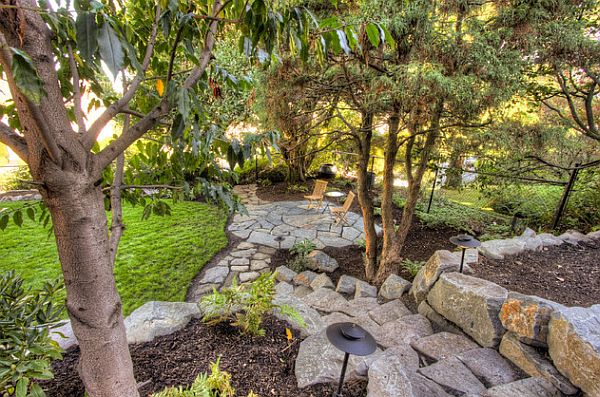 by Paradise Restored Landscaping & Exterior Design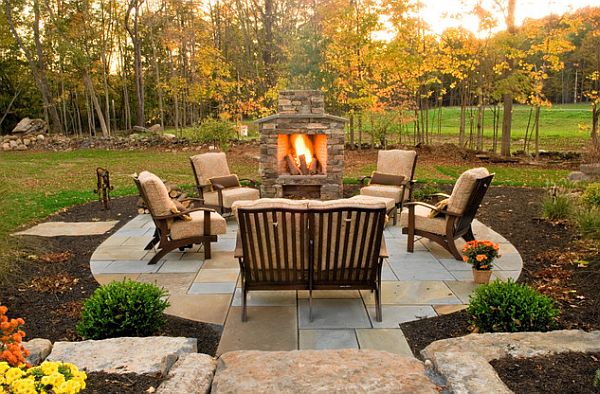 by Witt Construction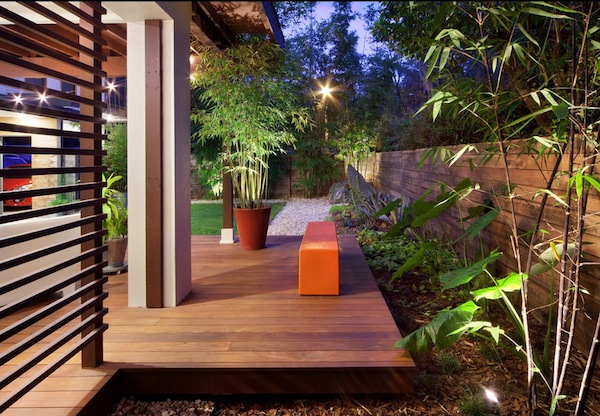 Image via: E 2 Home
While you may think that your outdoor home doesn't need to be infused with creativity, you will be surprised at the outcome once you add colored mulch. Whether adding soft footing in your backyard area for the kids or you are trying to keep the nuisance weeds from invading your plant beds, colored mulch is just what you've been looking for. Consider using mulch around your outdoor water features and meditation park areas to add texture and color.
For those who what to treat the Earth right, opt for mulch made with recycled content, either way your outdoor home will love the look of colored mulch.