We often talk about South East Asia being the place to be when it comes to exotic getaways that mimic 'heaven on earth'. But nestled amidst the cool waves and sparkling white sand beaches of the Caribbean Sea is the Sand Club Villa.
Designed to pamper your senses and offer the best luxury vacation you can possibly dream of, this retreat welcomes you with sights of elegant royal palms and turquoise blue sea. With an unabated view of Flamands Bay, the villa matches the stunning exteriors with equally exquisite interiors laced with modern minimalism.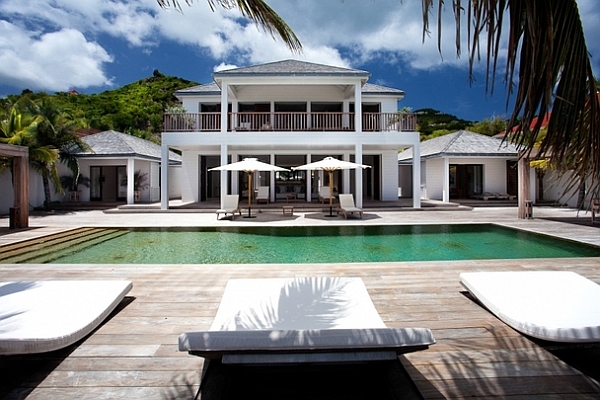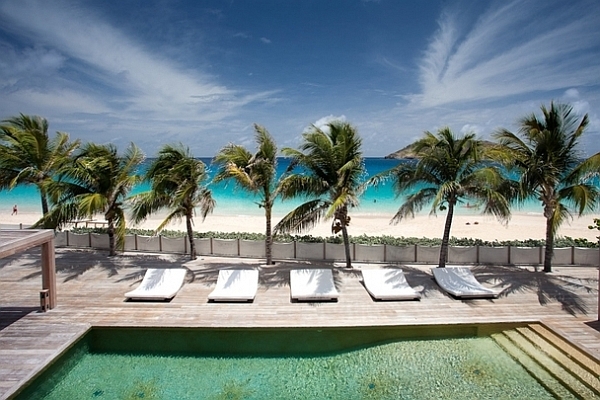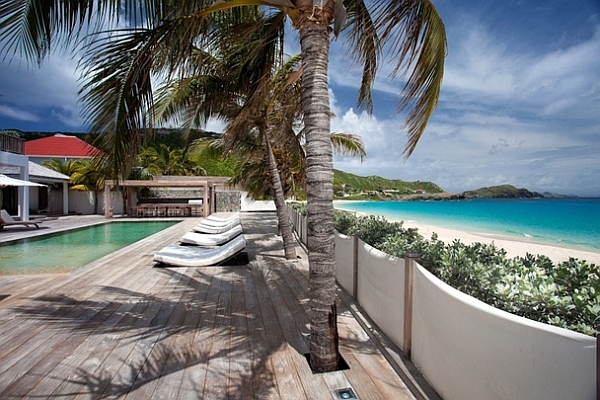 While the best of nature's unadulterated beauty waits outside, on the inside you will experience a plethora of modern comforts. The living area and the spacious dining rooms are categorized by an open living plan, while the top levels of the villa sport both the master bedroom and sleeping quarters for guests and children. A large functional bathroom that is completely open to the sea and the elements, a huge deck area that allows you to enjoy the cool Caribbean breeze and the refreshing pool combine to make it an ideal holiday spot.
The interiors have been crafted to exude a sense of contemporary finesse as they sport all-white walls, sleek furnishings and modern accessories. With the villa getting you as close as possible to the sea, you will feel like you are virtually living on top of the waves. Exclusive and extravagant, you can rent the 6 bedrooms and 6 bathrooms villa for a price of $75,000/week.
Not shabby for all that lavishness!