A beautiful apartment space need not always have sweeping interiors combined with exquisite furnishings. Sometimes the quiet hubs that have been organized with style also make for perfectly good homes. This fashionable and elegantly eclectic home in Mallorca is a wonderful example of a contemporary living space that exudes its own unique flavor thanks to a mix of interesting décor and a perfect blend of varying colors and textures.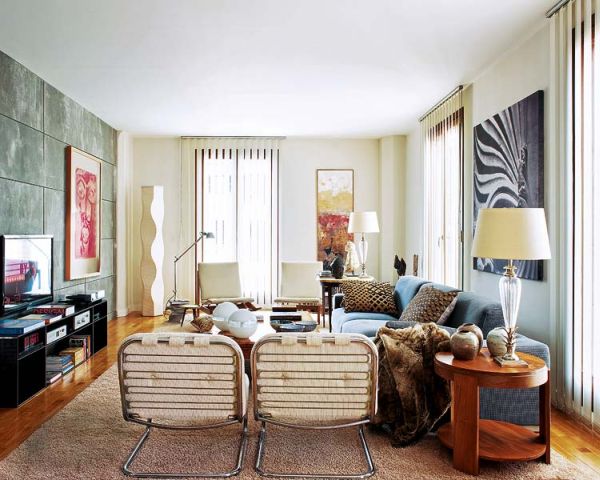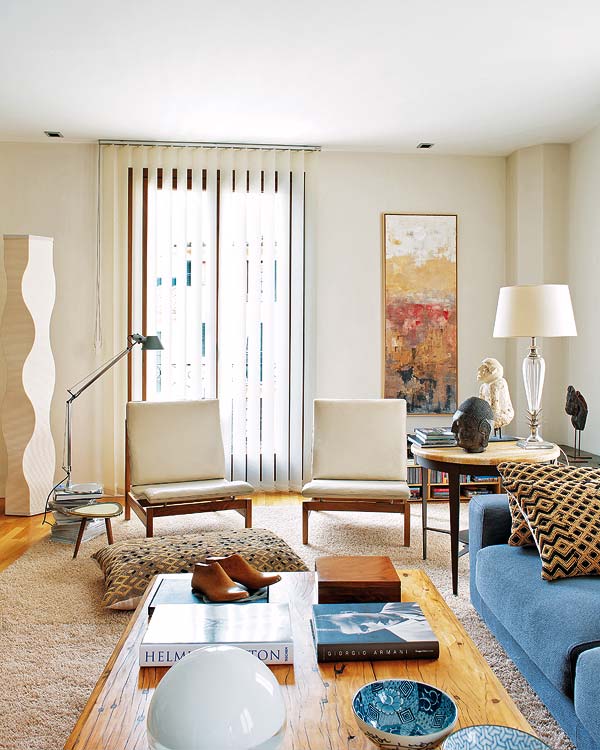 The daft little apartment has a total floor area of 95 square meters and uses every available inch of space to the hilt. There is a laid back and relaxed atmosphere inside the home and it is detached from the uber-modern and semi-minimalistic look that many modern homes currently sport. Located in a 19th century building the apartment has been renovated to a certain degree, but much of its original charm is left intact.
The spacious living space with wooden flooring, largely neutral walls and a quiet little home office area welcome you as you step inside. A plush and spacious bedroom and an organized kitchen area continue the theme sported by the living room. Interesting art work, sculptures that bring a 'classic' appeal, and ample natural ventilation give the apartment its distinctive charm. A frameless shower area and unique furnishings make for interesting additions as well. Bold, beautiful and offbeat, with an inimitable sense of style! [spotted on homedit]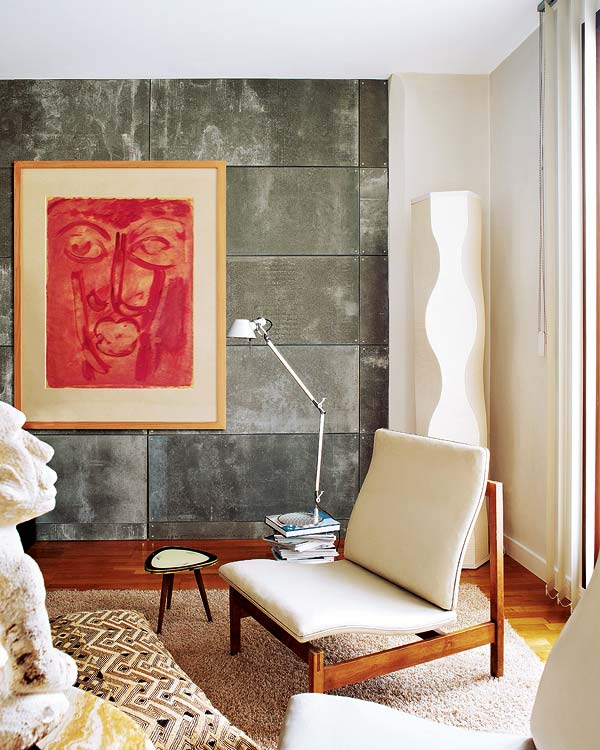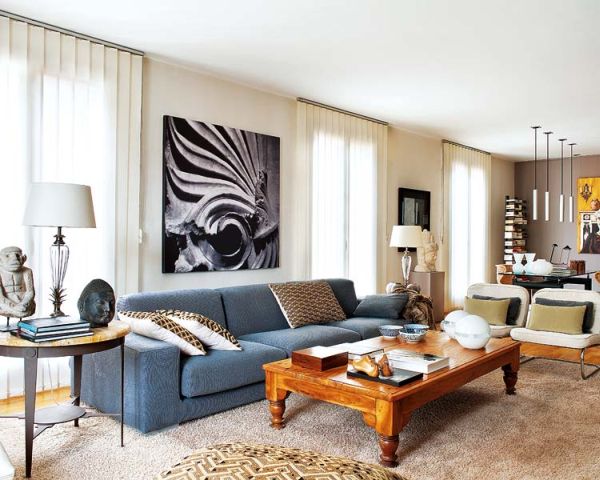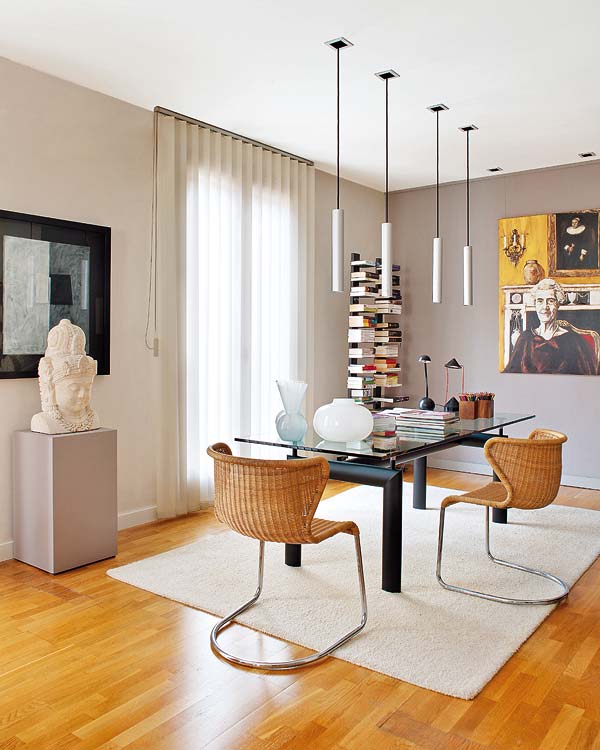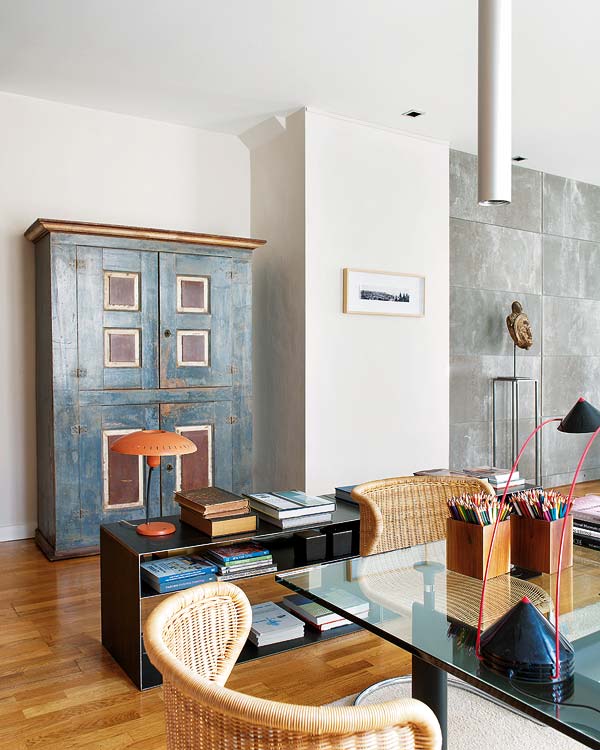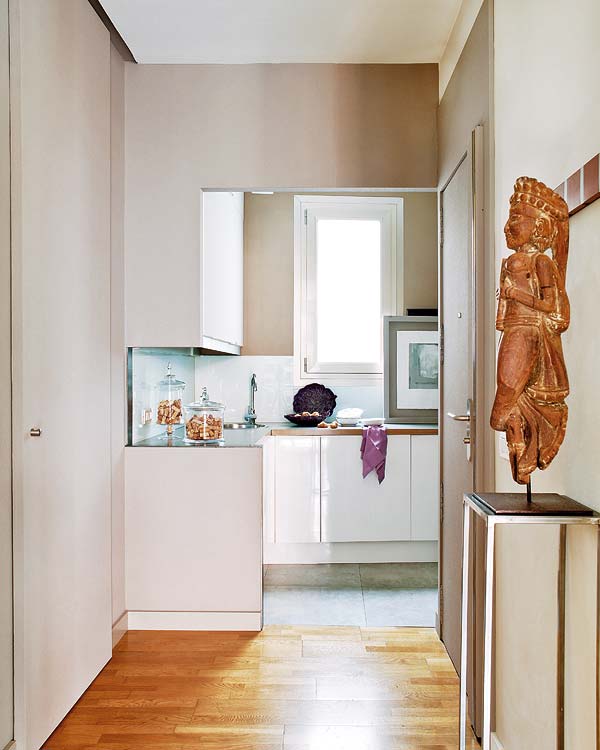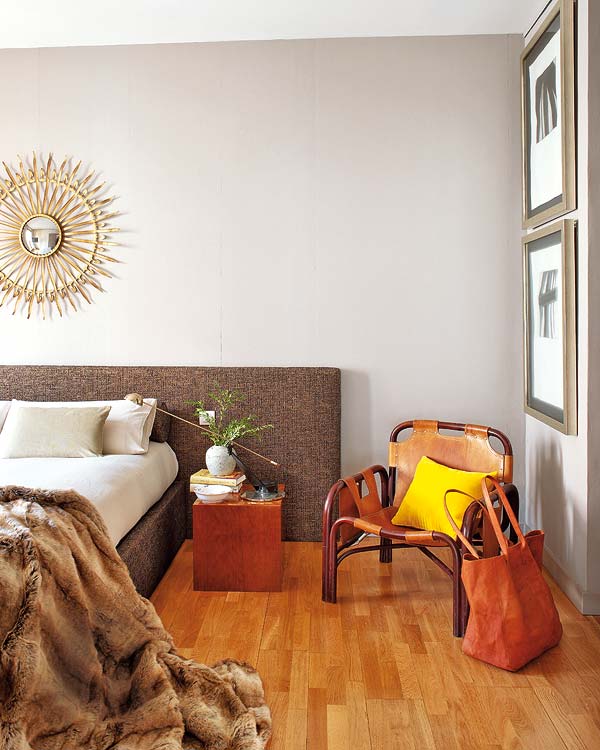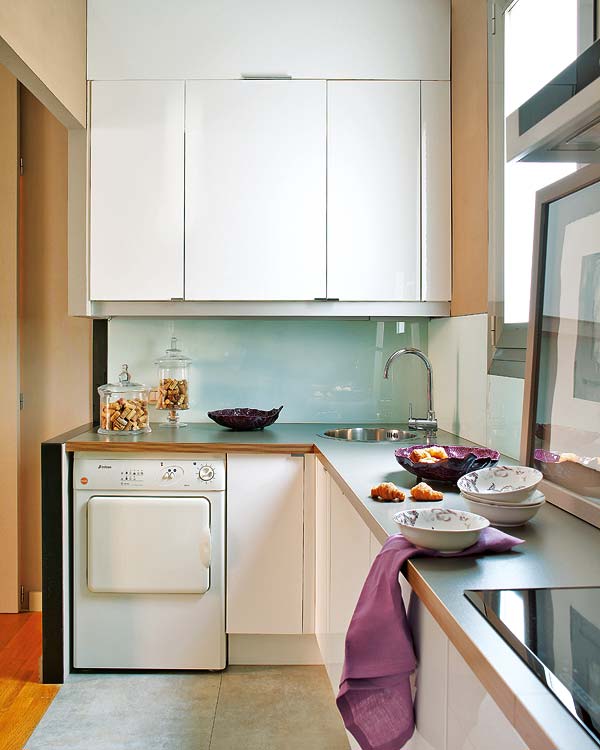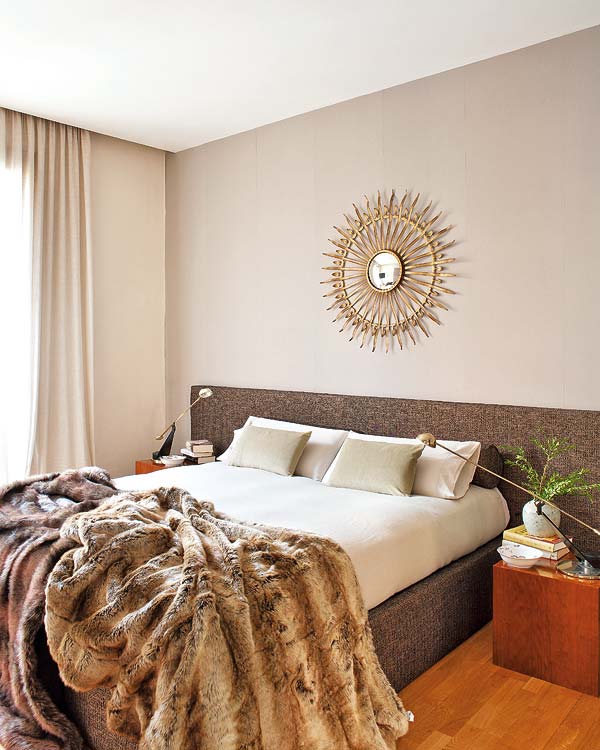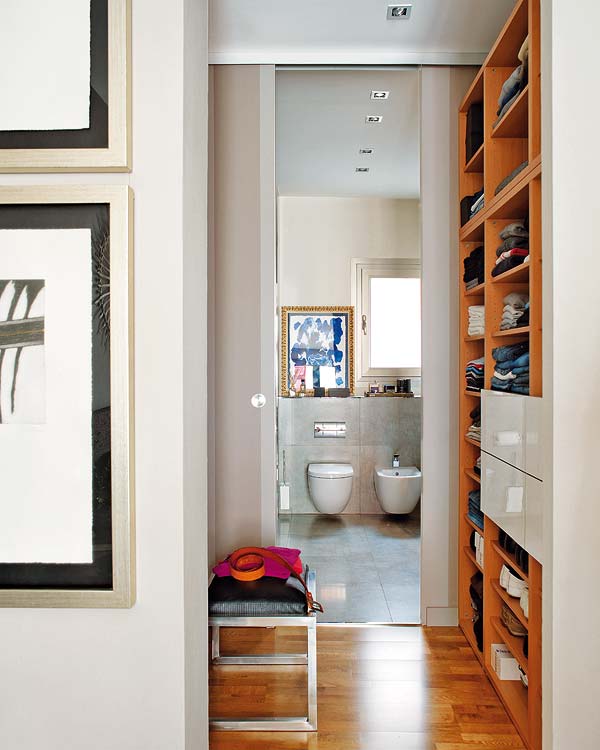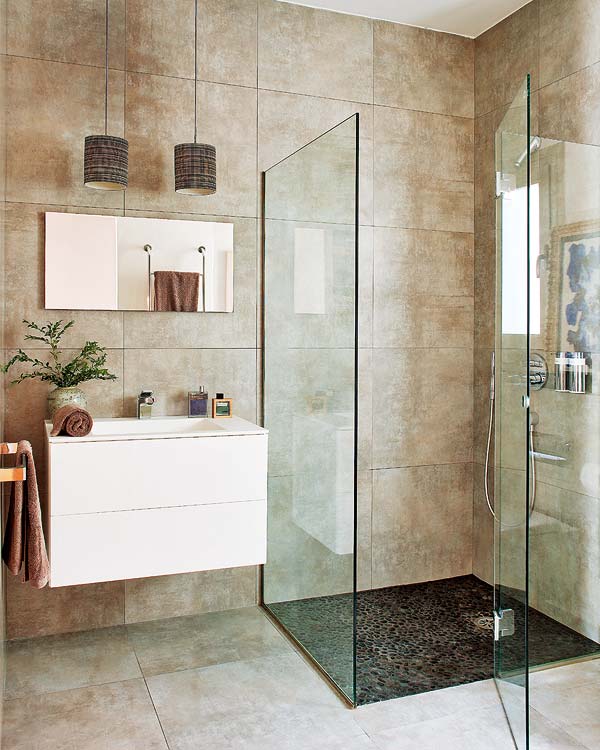 Liked the story? Share it with friends.