We are all caught up in the memories of the 'good old days' and while each of us tends to find our own unique way in which we can experience those magic days from our past, a couple in Singapore have decided that they will try and bring back their childhood days by converting an old book shop in the historic Joo Chiat Place in Singapore. Since the current guidelines for a home here are pretty stringent, with the help of CHANG Architects a careful restoration and renovation project was embarked on to finally sculpt out the dream dwelling of the owners.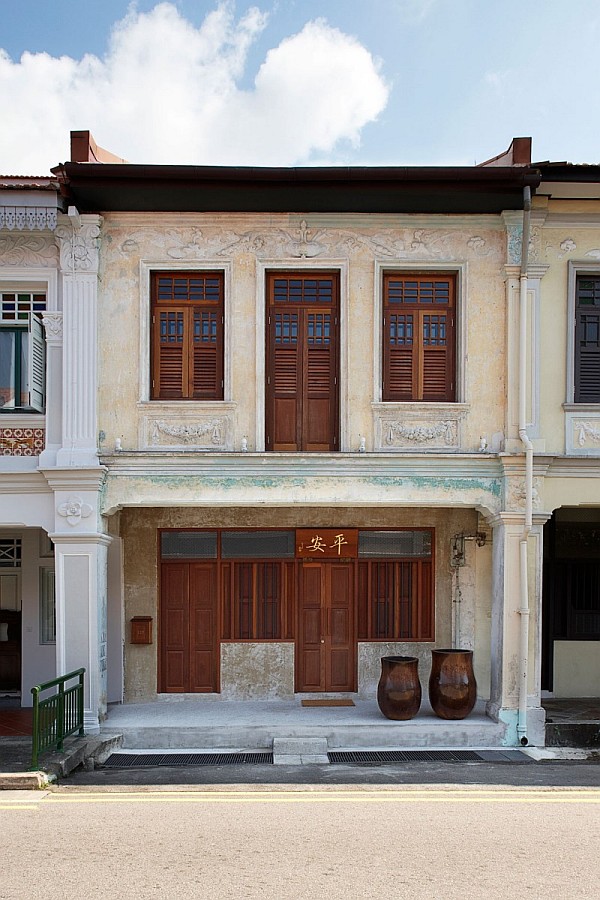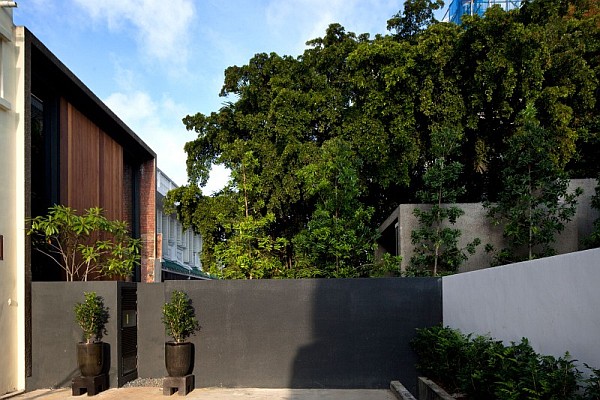 The building purchased by the couple was a book store called 'Lucky Book Store' and was originally built way back in 1920. The idea of the owners was to convert the main structure of the book shop into a spacious dwelling area, while a single-story modern home would be constructed on an empty plot right behind the shop. By linking both these areas and also surrounding the newly added home with a beautiful garden, the architects believed they could attain the desired results.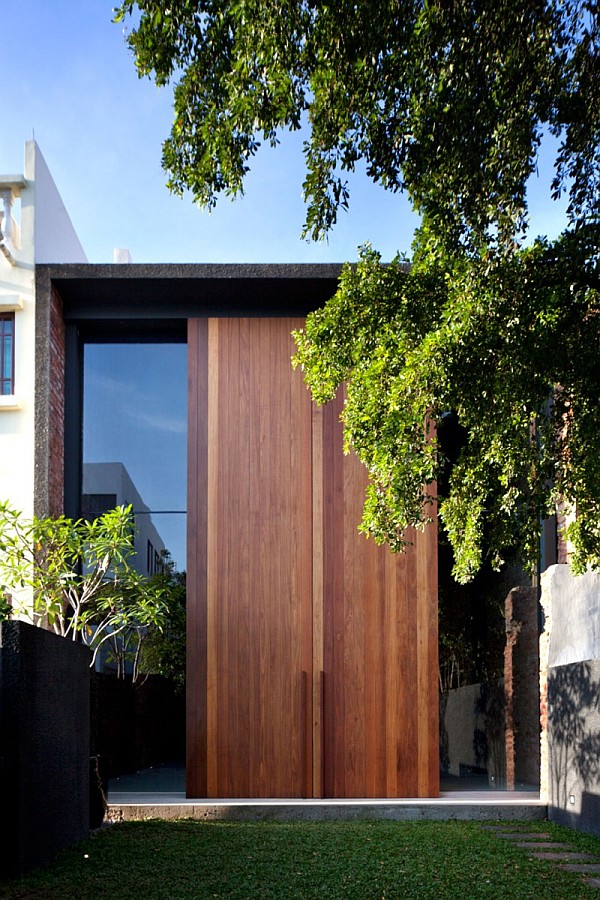 That is precisely what they did and after a meticulous renovation of the front-face of this historic site and restoration of original shades and colors, the interiors of the book shop were made less congested by removing all the existing non-structural parts. This created large and flowing spaces, while it also showcased the historic past of the edifice, brought out its aged brick walls and with balanced wooden surfaces and lovely natural tones, the dwelling area was given a whole new appeal.
The new living area in the back also seems to carry many of these classic traits, while incorporating a more modern look thanks to the extravagant use of glass. The new single-story house surrounded by the central garden and a lovely integration of the main book shop structure with the latest addition truly help in this fascinating home a stunningly exceptional and exclusive appeal.