The dreary winter outside can be easily beaten up by a cheery decor inside the home. The interior decor can be transformed into the coziest and warmest through some simple decorations. Winter season means holidays and holidays mean celebrating with friends and family members. While it is wonderful to spend times with guests during winter, you should also be concerned about the comforts of the overnight guests. So, if the guestroom needs a makeover, do it now!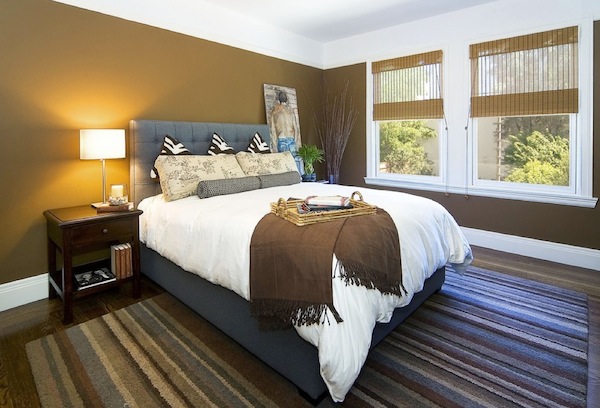 Image: Amoroso- Design – via
Wood Flooring
Hardwood flooring is a great means to add warmth to a place. And, if you are worried about style, wood is never out of trends. So, a wood flooring will give the guestroom an enormous bucolic vibe complementing to the red and gold trees outside. Wood flooring is durable so you do not need to repair it very often. It will fill the guestroom with a cozy feel.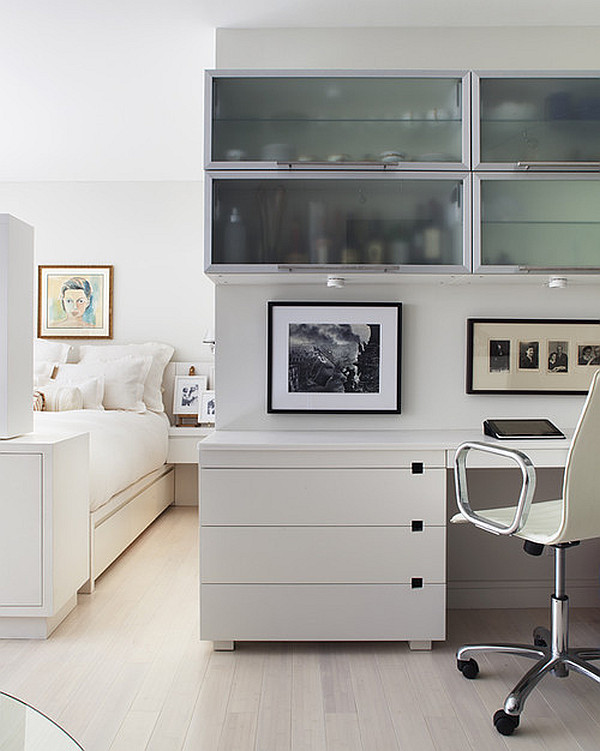 by Prestige Custom Building & Construction
Make it Comfortable with Personal Touches
Make the room's atmosphere relaxing by adding a casual decoration. Ensure that all the regular amenities are present there. Even petty things like soap, towels, and toothpaste can make the living much easier for your guests. A nutmeg scented soap, a clean, warm-colored towel, and a basket full of apples on the side table will nicely express your caring for the guests.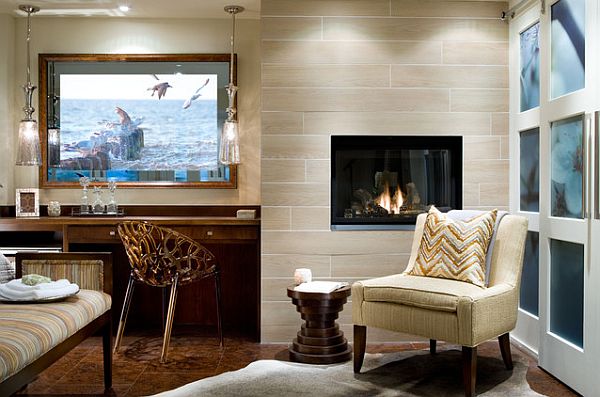 HGTV's Candice Tells All: Guestroom Transformation / by Seura
You can make the space more comfortable by adding personal artworks. If you are an amateur photographer, frame some of your best shots and place them in the guestroom. Otherwise, buy a landscape or two that will remind the guests of the warmth and bright sun of spring season. Such personal flairs will serve the purposes of creating a comfy as well as warm guestroom.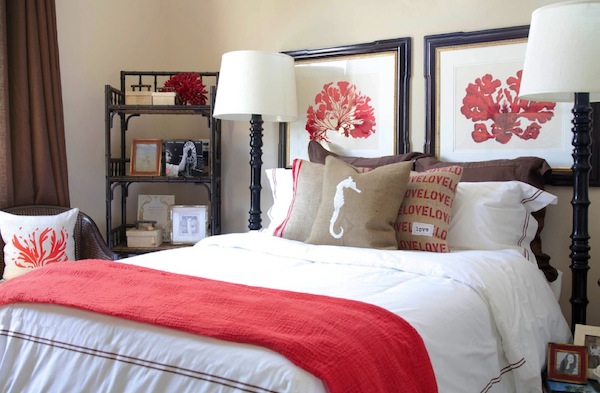 Image: Jessica Bennett Interiors – via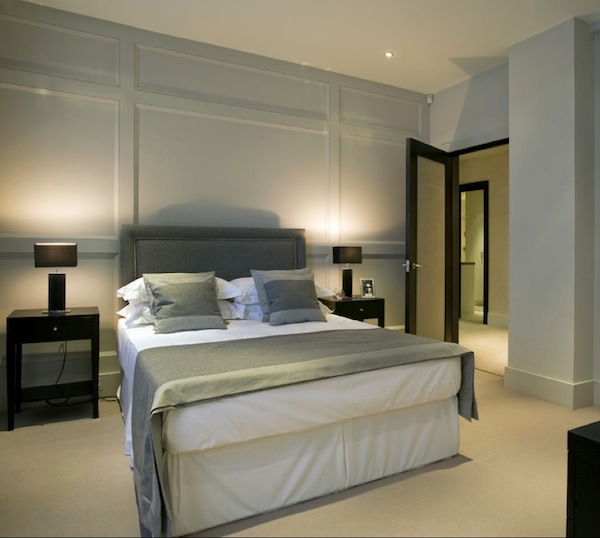 Image: Fabulous Interior Designs – via
Use Warm Fabrics

Add warmth to the place by choosing window curtains in the colors of ruby red, mustard yellow, or burnt orange. Use wool items like wool blanket, a small and circled woolen rug on the floor, and a bowl of yarn made of silk and wool to give the space a down-home country feel. You can also hang a colorful poster on the wall matching the other colors of the room. A combination of red and blue fabrics can also add much interest to the room.
Image: French Larkspur – via
Use Harmonizing Colors and Patterns
If you prefer decorating the room with a palette of seasonal colors like red, green, or orange, balance it with darker wood furniture and crisp white accessories. For example, the wood flooring or any other wooden furniture item can be complemented with a bright, white table lamp or a small tool. A visual interest can be added to the room by combining graphic and organic fabric patterns with nubby textures.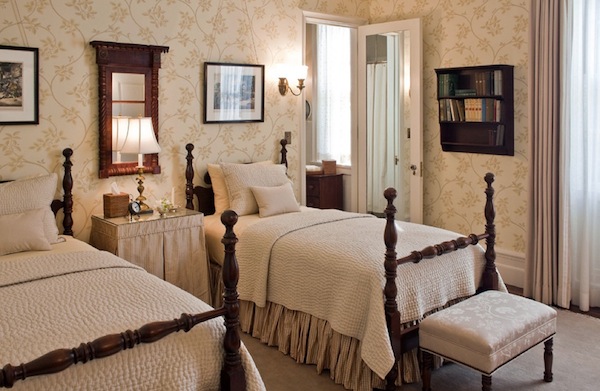 Image: SBG Arch – via
Give a Classic Touch
You can give a good surprise to your guests by setting up tall Chinese red posts to the four corners of the bed and using eyelash cotton bed-hangings. Such a bed can be harmonized with a wing chair, side table, and antique rug.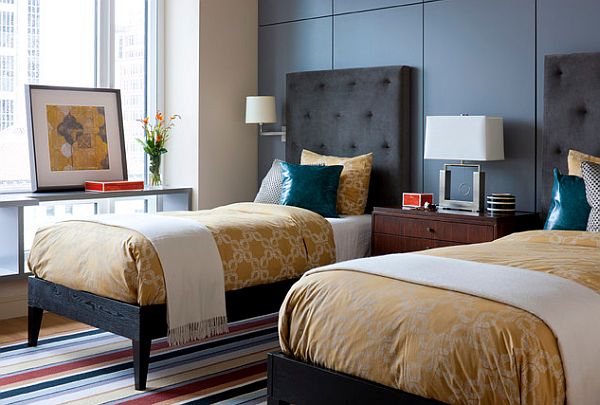 by Terrat Elms Interior Design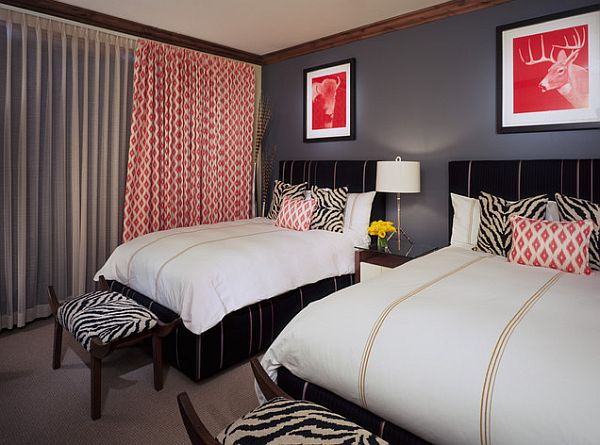 by Momoko Morton
However you decor your guestroom, ensure that the decorations should not be the minimal to give the guests an empty feeling or overwhelming that your guests feel choked. In case of decoration, keeping a balance is the best option. Welcome your guests into your home with comfortable furniture, warm colors, and touches of home that make them feel at home.