Do you suffer from closet envy? If flipping through magazines that showcase extraordinary closet designs that only celebrities seem to have leaves you pondering about your dream closet, or if the latest episode of MTV Cribs makes you wish you were the proud owner of a closet just as fabulous, you most likely are one of the many that do.
Don't worry, you're not alone and you're in luck! Now, celebrities and multi-millionaires don't have to be the only ones with closets that spawn jealousy. You already have your dream closet in your head and with these DIY ideas, you can muster up that motivation you've been lacking and start creating your very own dream closet. So let's delve in —
How to revamp your closet in style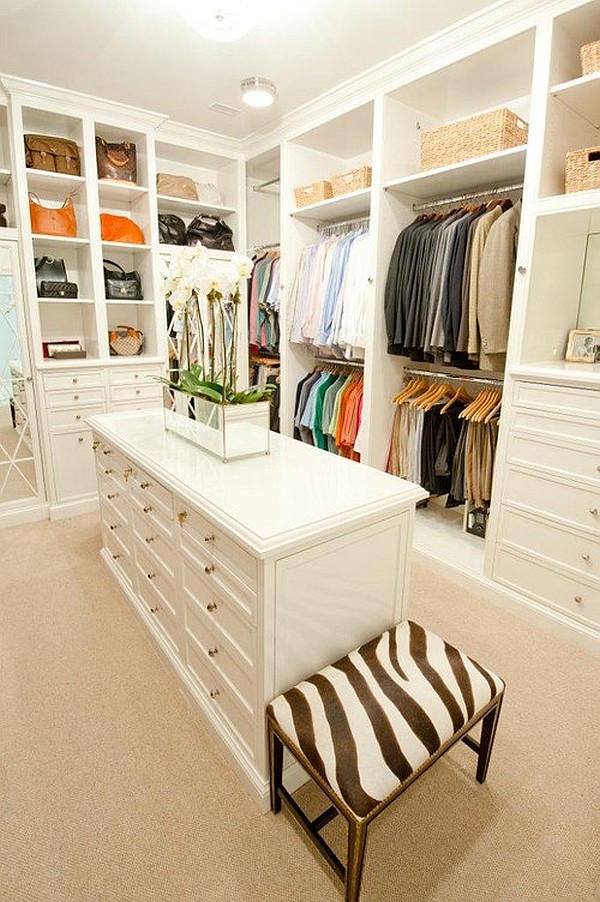 by Munger Interiors/ Copyright Troy Covey
This design features an island in the center of the closet for some extra storage space – such a perfect addition! You can also organize a space like this into his and her's sides, with the island serving as a divider between the two so you both have plenty of room to move around. The wall-to-wall carpeting is a nice feature in this closet as well, creating a cozy atmosphere.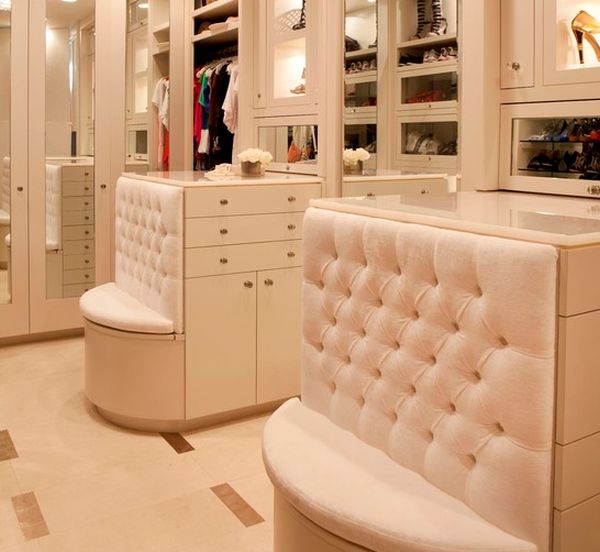 This fabulous closet features built-in seats that are great when you need somewhere to sit for putting on your shoes or for when you get tired of trying on clothes because you can't decide which outfit to wear. If you don't have the room to add them onto the end of an existing cabinet unit, just attach one or two to an empty wall.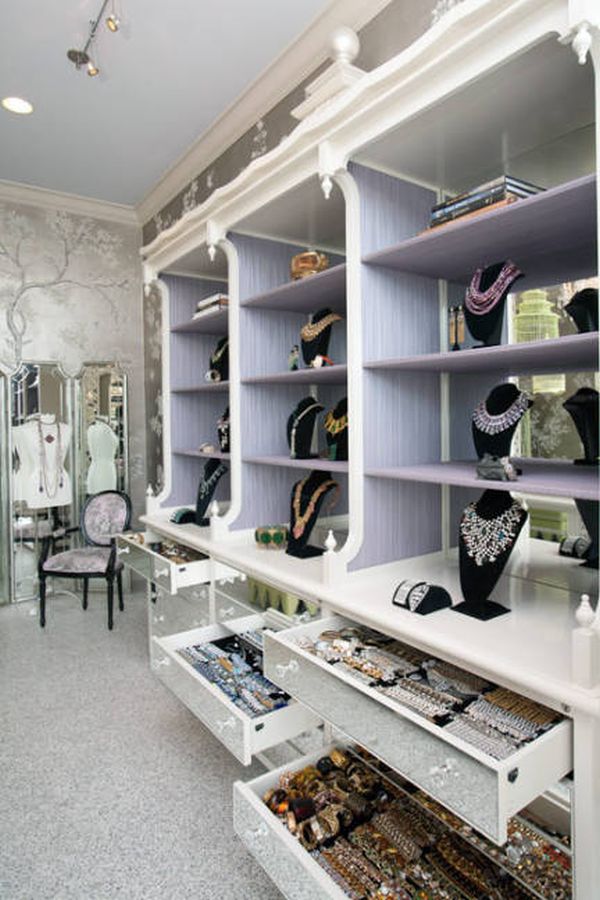 With some extra counter space and a few extra drawers, you can have one of the largest jewelry boxes around. The black necklace displays can easily be purchased at a local store, creating an excellent addition to the organized space and eliminating a tangled mess that comes with storing your valuables elsewhere. This design featured on ELLE also allows you to easily see all of your options before deciding which piece best matches what you want to wear.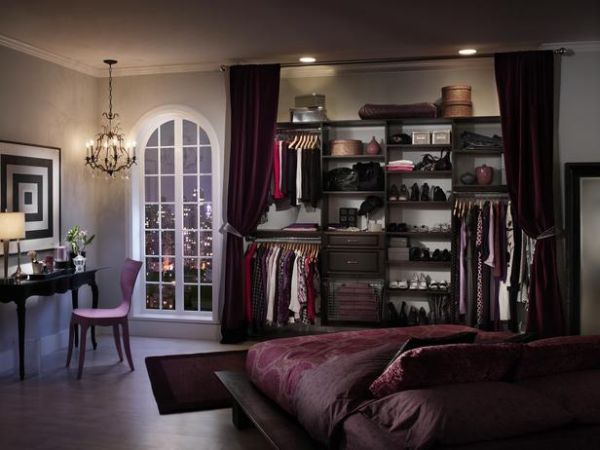 Another fabulous design comes to us from HGTV. This idea is perfect for the room that lacks closet space. If you live in a small apartment or just have a bedroom without the closet you hoped for, you can easily create this look. All you'll need to do is install shelving units and some drawers to free space on a wall. Next, add a curtain rod and a set of beautiful curtains like the ones shown here. Voila, you have a closet everyone can be envious of!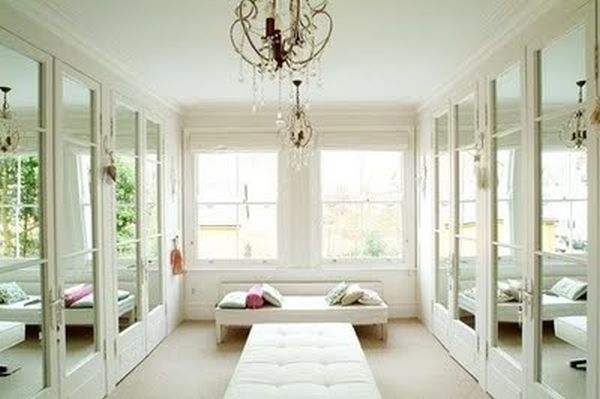 This walk-in closet design has a rather interesting main feature — mirrors. Installing mirrors in your closet will help to create the appearance of a larger space and who doesn't want full-length mirrors that allow you to see yourself from every angle to make sure you're making a statement from head to toe?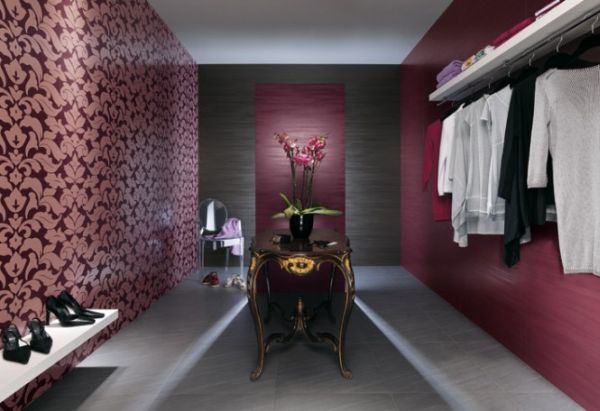 This design in simple to create but has an aesthetic appeal that doesn't tell the same story. The bright colors in this closet make a statement and the wallpaper is the perfect addition for sending this design over the top. You can keep it simple or add extra shelves for more storage space – either way you're going to love your new closet. [Setup by Fap Ceramiche]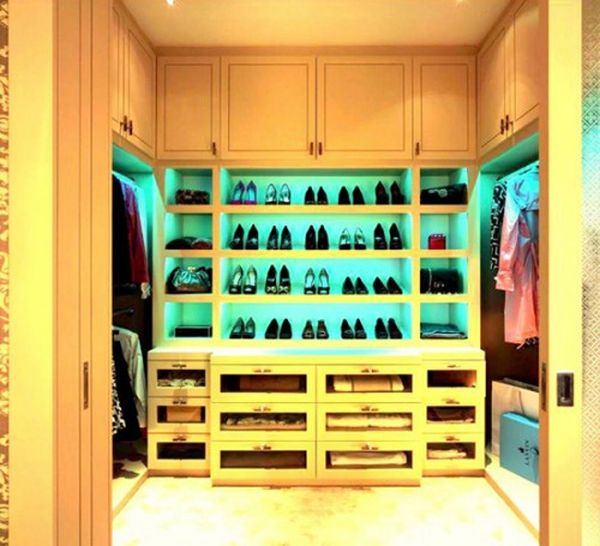 We all love our shoe collection so what better way to display them than an illuminated shelving unit! This focal point includes shelves for your shoes as well as side units for your purse collection. Below are drawers for clothing items and along the sides is a place to hang your wardrobe. [Image via]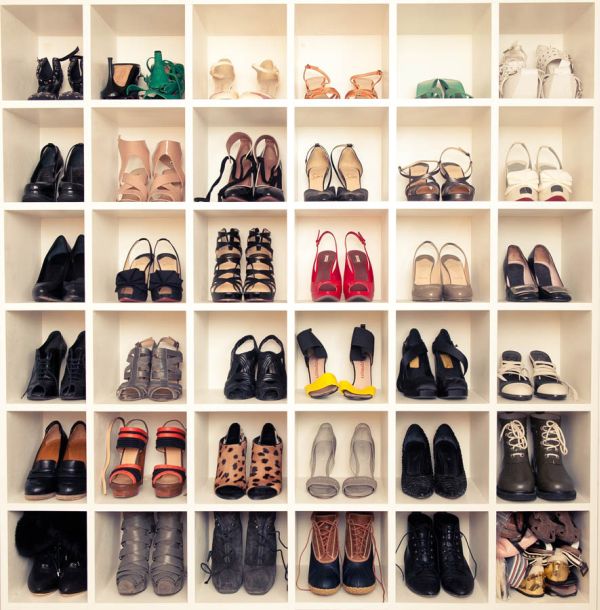 by Lisa Adams, LA Closet Design
Looking for more shoe space? This is an easy way to add a little extra room and a great way to organize and display your shoes. All you need to do is add some shelves or cubbies to an existing, empty space on the wall and you have a brand new addition to your closet that looks great!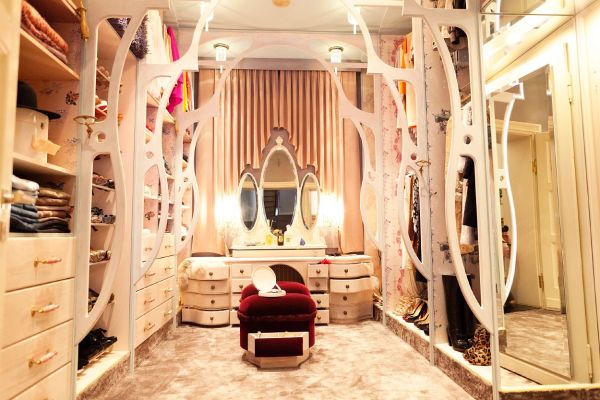 If you have a walk-in closet you're looking to upgrade but aren't sure just what to do, adding a vanity can be the perfect addition for giving it that Hollywood appeal! Again, carpet only adds to this space and the plush seat helps create an environment you definitely won't mind spending time getting ready in. Ariel Lauren of ModernDayAtelier will know to tell you more about this home. It's stunning!
For more inspiration…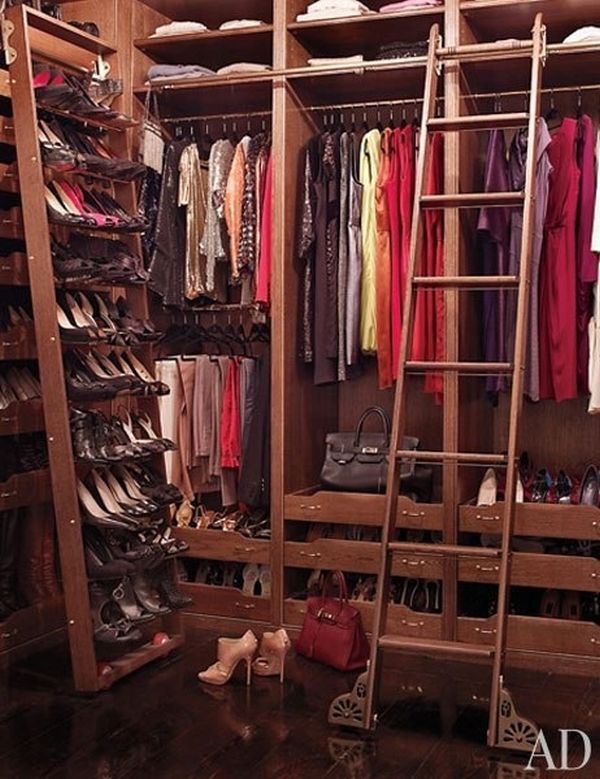 This celebrity closet requires a ladder in order to reach the top. With its hardwood floors and all wooden interior, this gorgeous space that belongs to Brooke Shields is top notch. (Image from Architectural Digest via ThePoshSpace)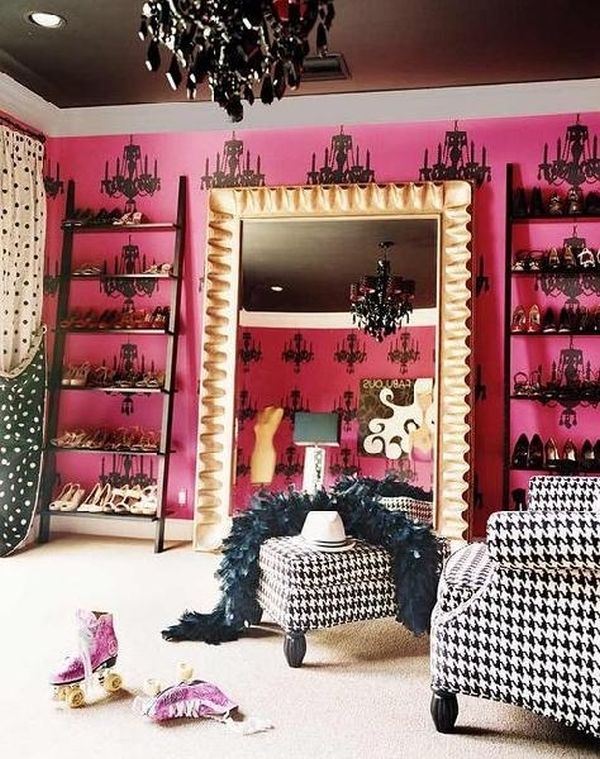 Can you guess whose closet this is decked out in pink and houndstooth? It's Miley Cyrus'. Her roomy space houses a colossal full length mirror, cozy furniture, and painted chandeliers on the wall to match the black one hanging from the ceiling. (via: doedeereblogazine.com)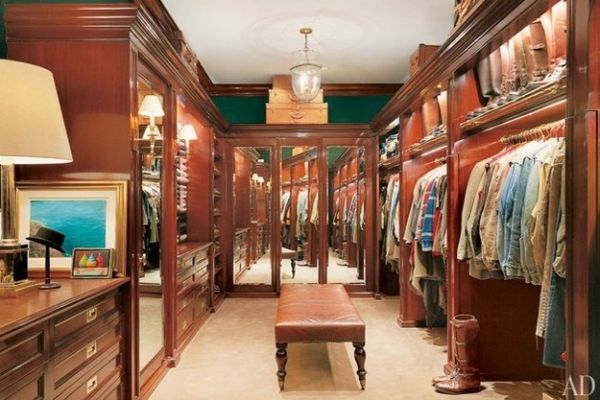 This pristine closet belongs to none other than Ralph Lauren. Adorned from floor to ceiling with a wood finish, wall-to-wall carpeting, full length mirrors, and a bench this is a closet lacks nothing. (Source: Architecture Digest / l1.yimg.com)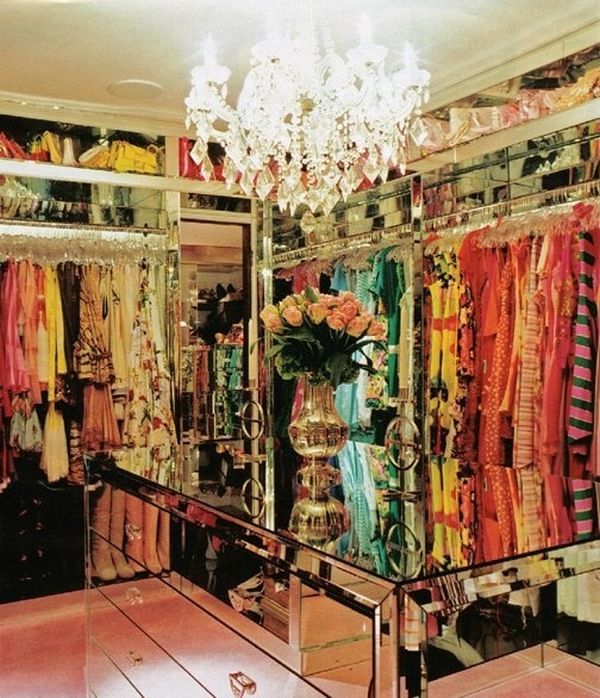 Clad with color, Paris Hilton's closet showcases a mirrored island along with mirrored shelving units. The chandelier hanging from the ceiling and the vase of flowers on the table really sends this design over the top. (Image via BuzzFeed)