Spring is the best time to start looking at revamping your home. From your curb appeal to the front door, spring is almost here and your home can't wait! A bold and beautiful front door dressed with colorful accessories can be the best way to welcome guests and others to your home. Spring is probably the perfect time to spruce your front entry and remove the trace of winter slump off it.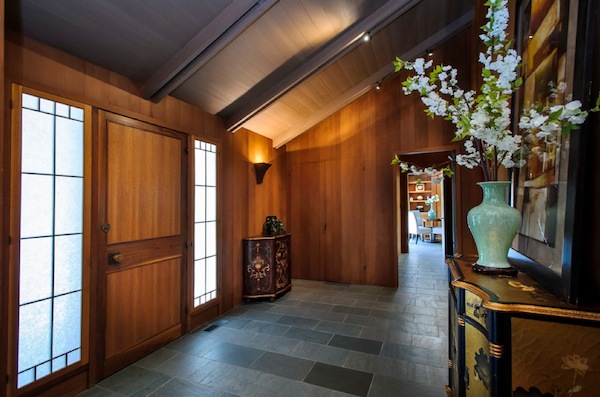 Image: Dennis Mayer Photographer – via
Get Rid of Signs of Winter

Just look around and find out if the front entry is still holding any trace of winter. Is the brittle winter Christmas wreath still hanging on your front door? Take it out with any other former beauties that are still staring into your eyes. Toss them out and take preparation to decorate the door with seasonal theme. In addition, sweep up dead leaves and debris and wash bricks and siding of the door.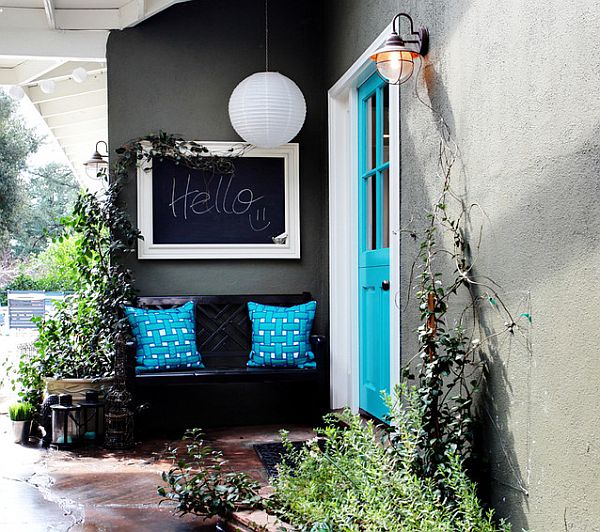 by Stephanie Wiley Photography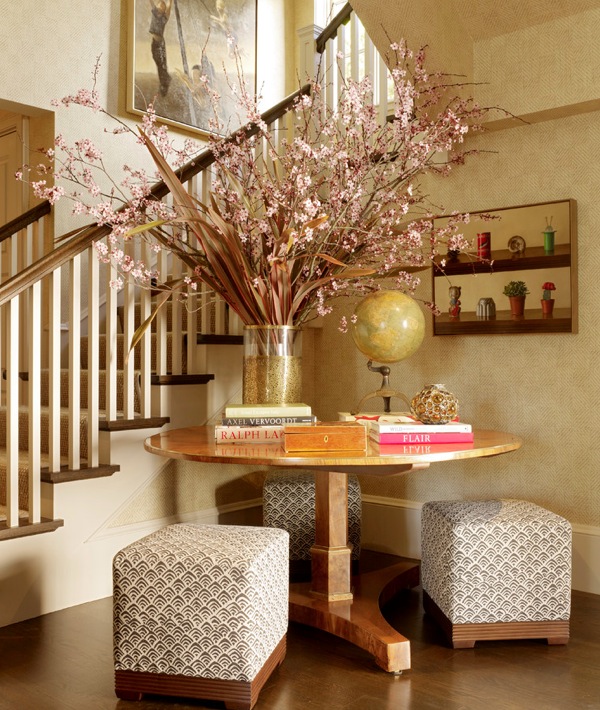 Image: Jeffers Design Group – via
Catch the Spring Rhythm with Color
Spring represents the vibrancy of nature and the front door is a perfect place to feature a vibrant color. A delightfully colored front door can be complemented with graduated hues on the siding of the door and porch area. For example, an acid-yellow colored front door with brown or taupe shade siding will just shout 'Welcome!'
by PBElemental
The understated color will set off the brighter hue of the door. You can also go for vivid turquoise door with white door trim and dark sage-green porch color. Other popular 'wow' colors that you can use for your door are red, green, orange, and lush white.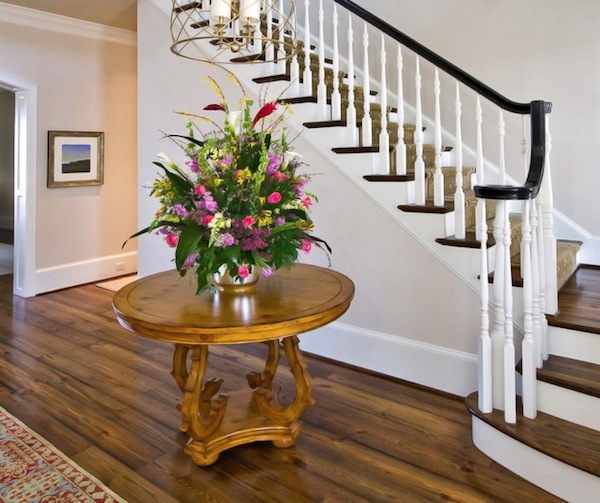 Image: L G Vale – via
Redo the Stairs and Railings
If the front porch railings look quite dowdy due to the cold bites of winter, it is the time to redo them. You do not need to buy new ones. Just make them bolder so that they can grab attention. Bring freshness to the space by coating them with bright color, hanging spring flower baskets, or using draping plants. You can also mask the sidewalks, walkways, and stairs with plants. Use decorative urns for holding plants and place them along stairs or sideways.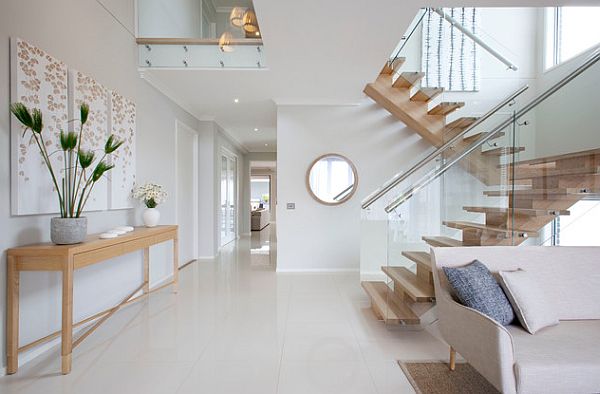 by Michelle Williams Photography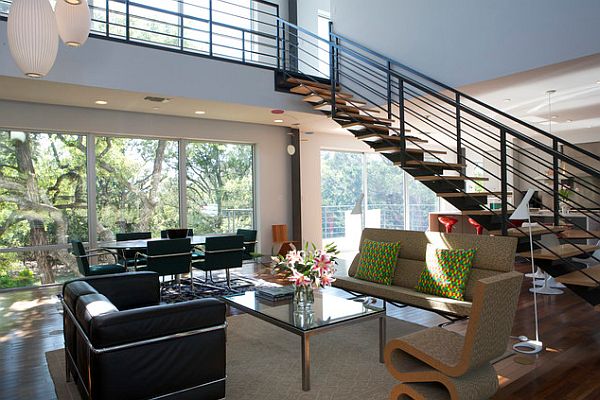 by Webber + Studio, Architects / Jacob Termansen Photography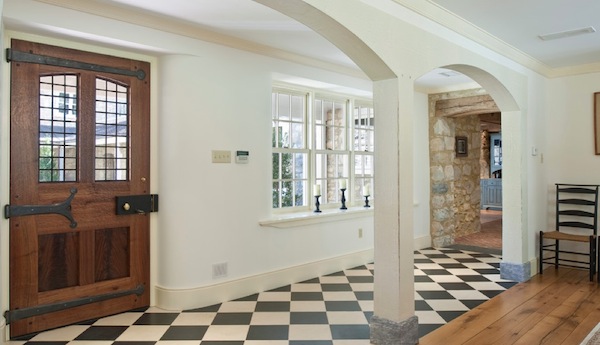 Image: Angle Eye Photography – via
Add Functional Accessories
Lighting fixtures to the front entry can appear marvelous at night. Anything from a single pendant above the front door to wall sconces on both sides of the door will look beautiful. On the other hand, a wall-mount console table just behind the door can serve as a drop-off and pickup area. You can keep the mails and keys on it upon your arrival at home. A hefty mirror just above the table can be ideal for checking makeup and hair before heading outside.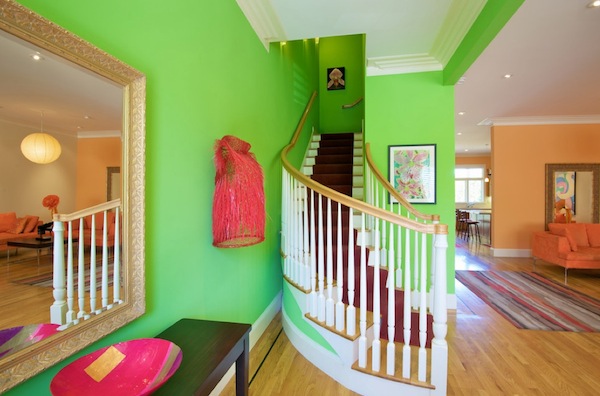 Image: Ed Ritger – via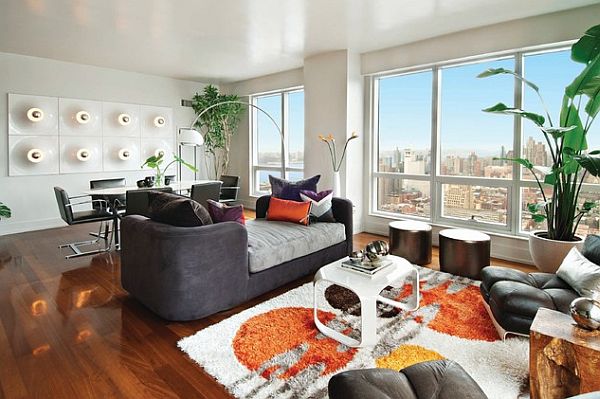 by moment design + productions, llc
Decorate the Foyer
Foyer is a space that can be decorated with various patterns. Chose a color combination for this place and decorate the fabrics, flooring, and wallpapers according to it. Using soft, warm colors like pale blue and white can add mild warmth to the place. If the foyer is big enough, a center table can be placed in it.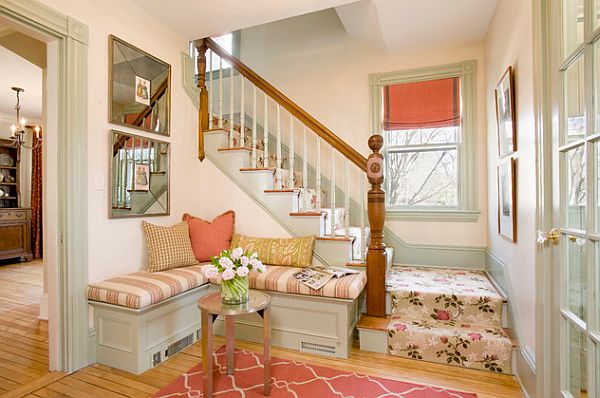 by Karen Joy Interiors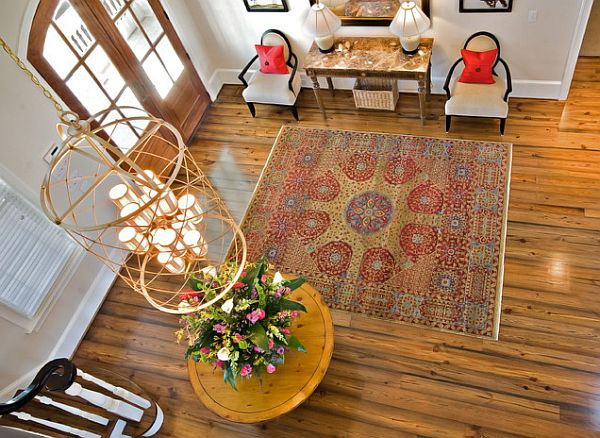 by LORRAINE G VALE, Allied ASID
Front entry is a great place to create an impression for the rest of the house and spring is the ideal time to spiff up the front door and the bordering porch area. It will add a little more appeal to your whole living place.