When owners of a spacious modern apartment in Warsaw approached HOLA Design for a 'diverse apartment', they had just one specific requirement in mind.
They wanted their home to be devoid of what they perceived as 'dull and boring' white walls and while that is a sentiment that many will gladly disagree with, one of the cardinal rules of any good business is that the 'customer is always right'. So HOLA Design went about creating a vivid and gorgeous home that had many distinct features and none of them are even remotely close to the pristine white interiors that we normally stumble upon in most contemporary homes.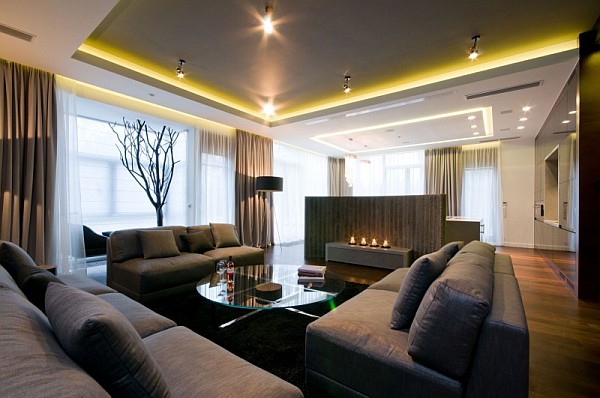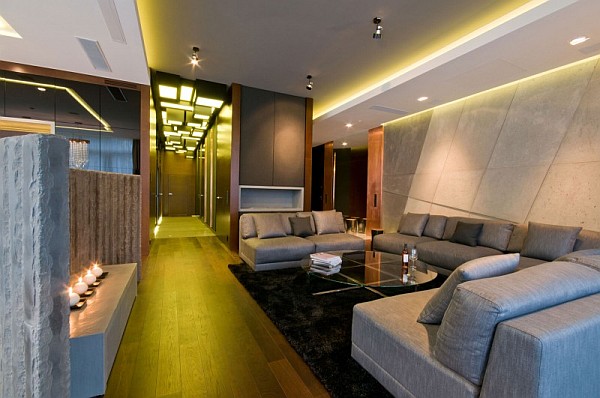 Since the owners of the home specifically asked for plenty of natural elements inside its walls, a large tree has been made part of the sittings pace, with a cool bio fireplace lighting it in a warm and cozy manner.
Additional natural motif has been added thanks to the exquisite and stunning 3D black tree etched on a glass surface. This piece of art truly stands out as the 'show stopper' of the residence.
The use of expensive, exotic and rare elements was another requirement placed on the architects and designers and they did this by avoiding the usual marble and granite combination for the interiors and elements such as copper and glass have been gracefully incorporated to create a fresh look. Stained oak and natural basalt stone have been used instead and with equally exceptional décor, the apartment easily leaves its own distinct impression on those who walk in.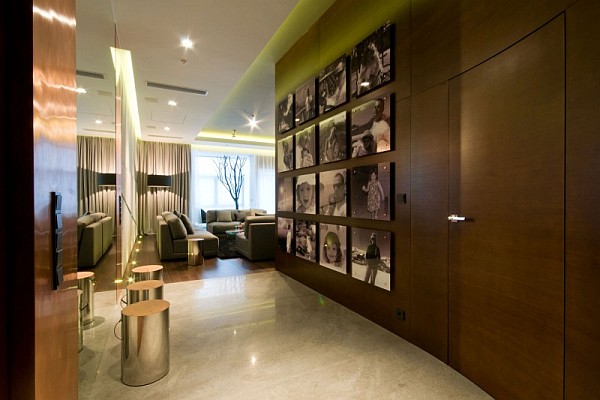 The children's bedroom though are an absolute delight with the little girl in the house getting a grand 'Disney Princess' theme for her room, while the second child who is expected soon, will be welcomed with a teddy bear-filled theme. Beautiful lighting and walls with large family portraits complete this posh Polish residence.