Villas S2 designed ever so sensibly by MARC Architects is located on Ijburg Island, east of the city of Amsterdam and staying in touch with the beauty and the elegance of this historic European city, the home is both smart and tasteful to the core. Envisioned to serve a single family in a sumptuous fashion, Villa S2 holds within its walls everything that you would expect to see in a contemporary home that stays visually connected with its beautiful surroundings at all times.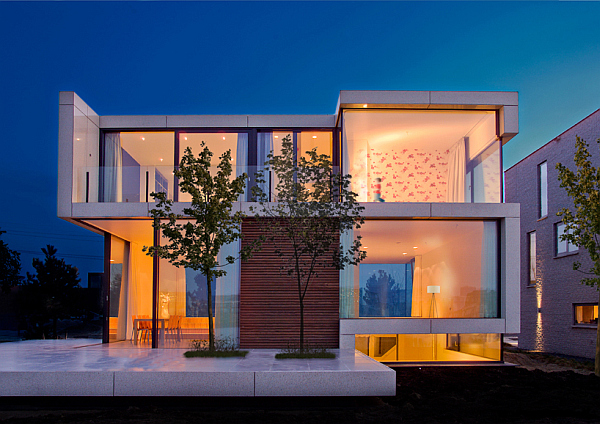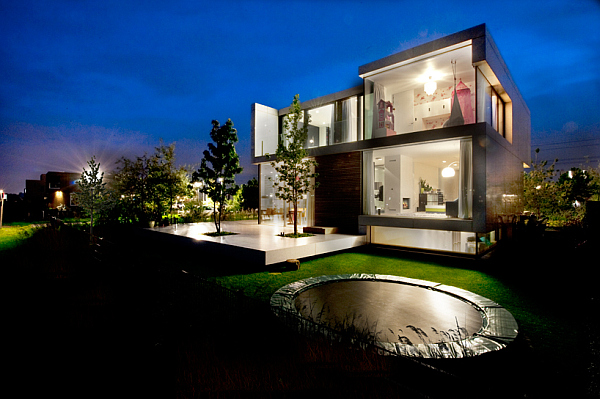 White stone tiles, frame-less three-layered glass partitions and frugal use of wood have ensured that the interiors of this home exude a chic and fashionable look, while flowing spaces and unobstructed visual connectivity with the green lawn and the water body next to it promise a tranquil and pleasant atmosphere. The presence of wooden screens means there is privacy on offer when needed despite the extensive use of glass throughout and with green additions like solar panels on the roof and daft LED lighting, the home is complete in every sense of the word.
The clean and well defined interiors that are accentuated by the lovely arrangement of ergonomic décor and cool pendant lighting fixtures are an asset to the Villa, while the elevated patio area and the 'subterranean' guest house give the house its uniqueness. Simple and sensible all the way! [spotted on: designboom]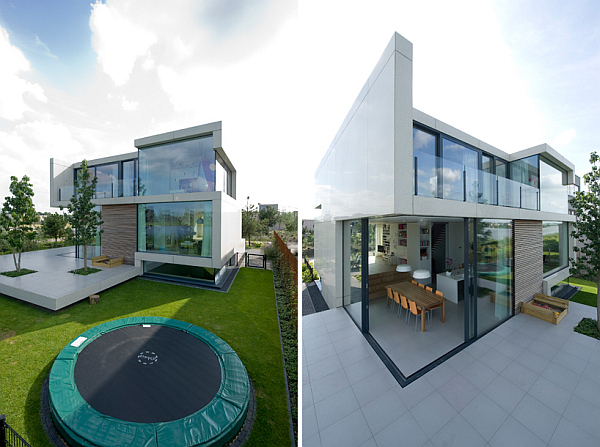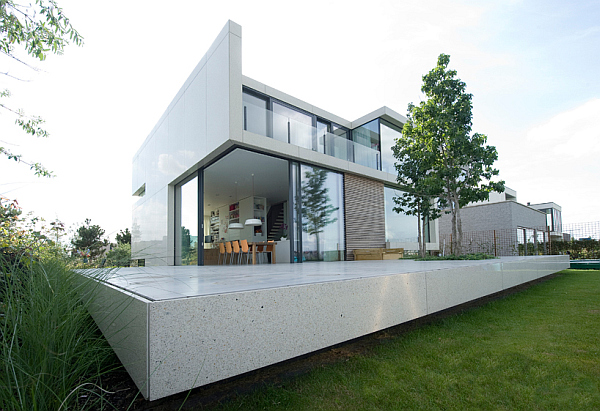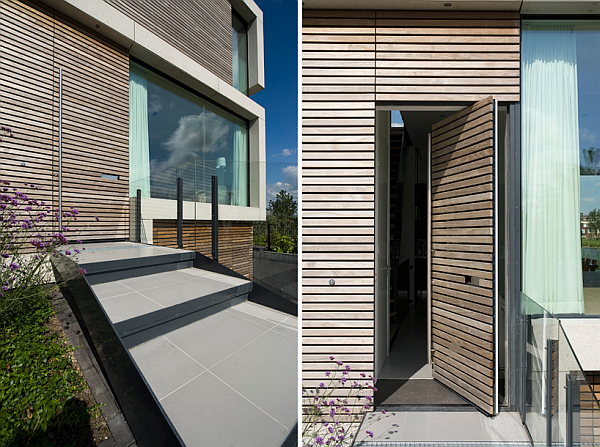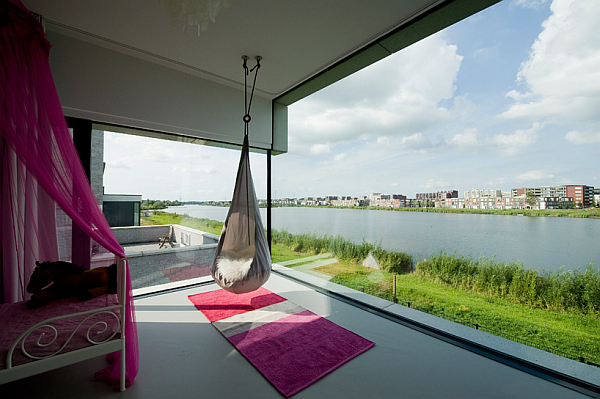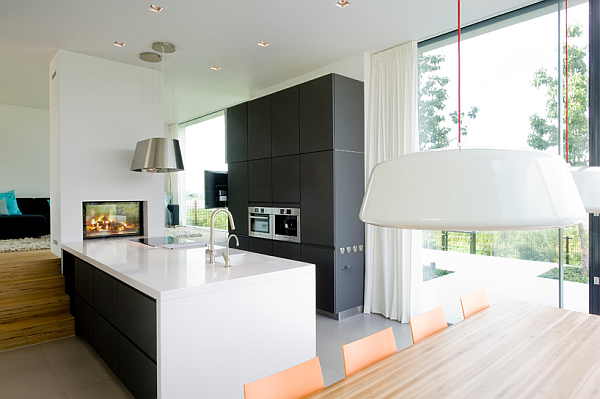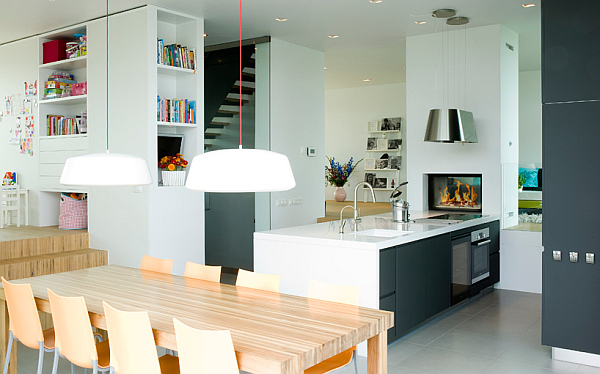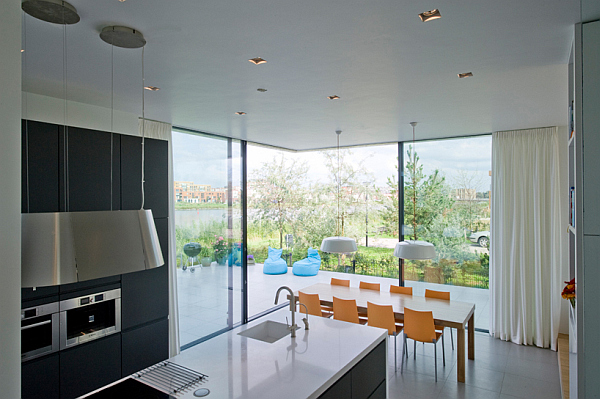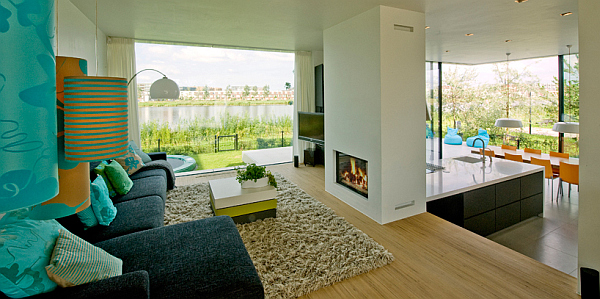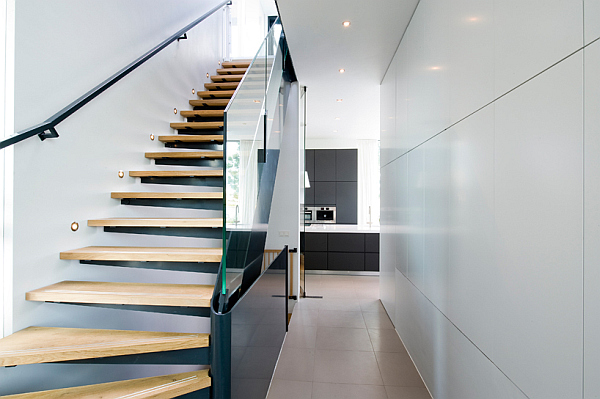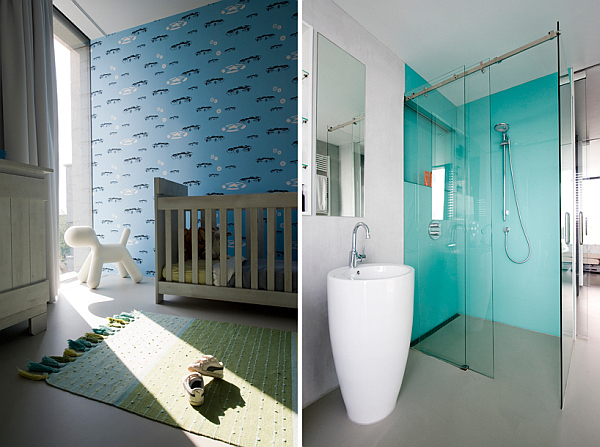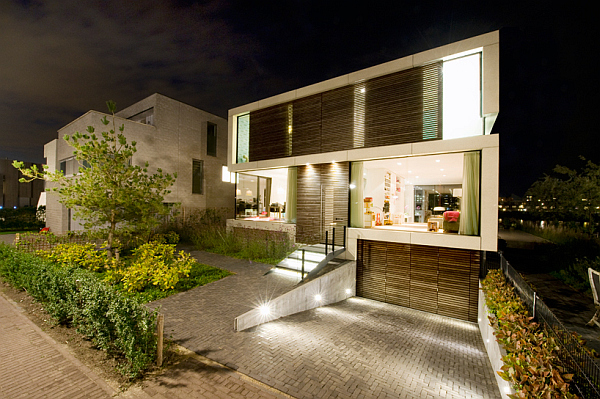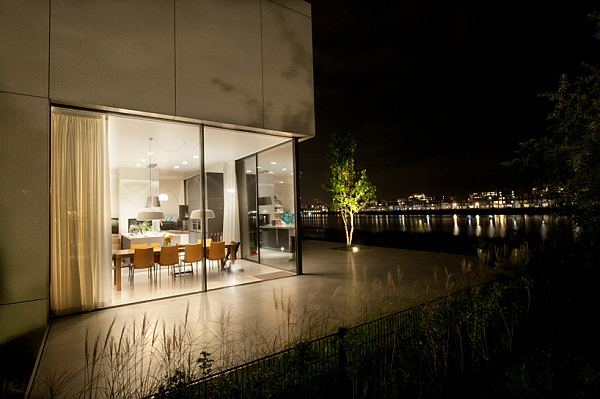 Liked the story? Share it with friends.