Upcycling shipping containers seem to be a popular trend these days. Last week we covered 25 amazing and extravagant shipping container homes, this one might have made it to the list, just as well — the Port-A-Bach Holiday Home was assembled and built in Hangzhou, China, and then made its way to New Zealand, where it opened up into a wonderful and charming little house for a small family.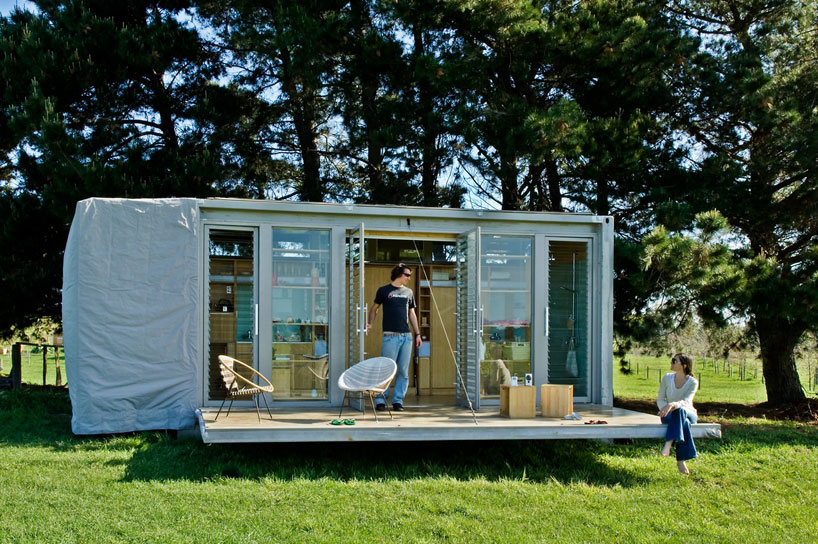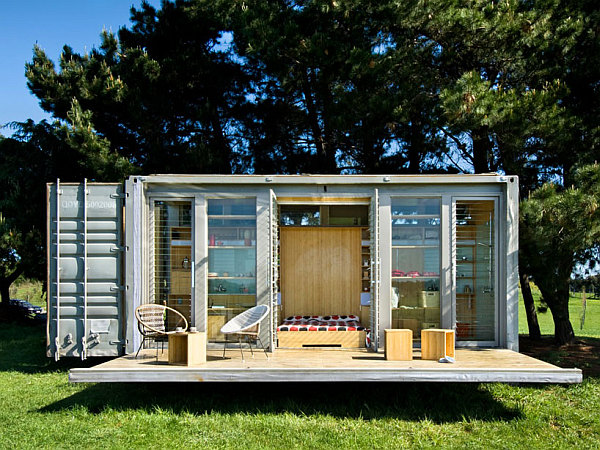 One of the advantages of shipping container homes is their ability to be put together in a really short span of time and their portability, when required. Port-A-Bach seems to offer both as it ensures that its interiors graced with several bunk beds, double-bed room, dressing quarters, kitchen and bath can be relocated with little fuss when needed. Dubbed as a vacation home, there is not really much stopping the Port-A-Bach from becoming a housing solution for those who cannot afford to spend loads of cash and only need a temporary facility for a small family.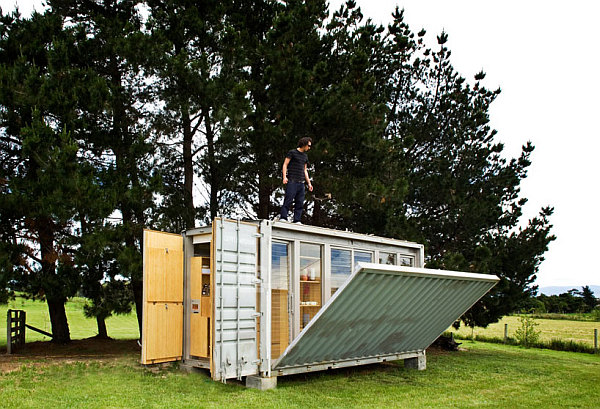 Designed ever so ergonomically by Atelier Workshop, the small container unit home allows you to unhinge one of its walls in order to create more living space. The interiors are beautifully clad in wood, well organized and for a small container unit; there is remarkable shelf space on offer.
Compact and savvy in its make and ideal as a solution for a weekend retreat or an affordable and cheap housing option, hopefully more designers will take up the idea of using shipping container units in home design or commercial structures. [spotted on designboom]