Mad props to the stage props, right? I don't have any particular show or movie or live theatrical presentation in mind. It's just that product placement make us subconsciously add items to our shopping cart for unapparent reasons.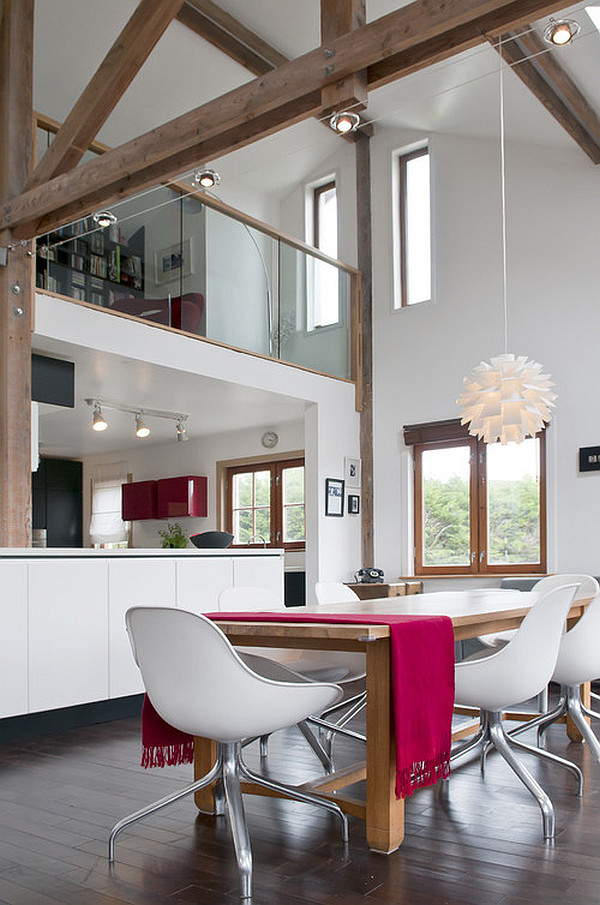 by Envisage Interiors
Sometimes these cinematic sponsors are worked into the script literally, other times more subtle, but it's the setting of the entire show, the homes of our beloved characters that attract us to do a total DIY makeover in our home. We close our eyes and imagine that the very structure is redesigned overnight so that we may aggressively tackle our new home with vigor in an attempt to recreate a live stage set and call it home.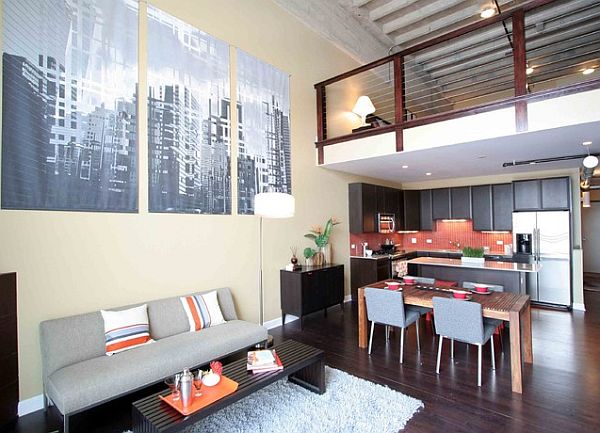 by Habitar Design
What does that imagined blueprint often turn out to be? A loft apartment. Call it studio if you will but the appeal of an open floor space where kitchen, living, dining and bed all coexist with no walls to separate them speaks to many of us. It's a liberating concept that bears no restrictions on the way we live and spend our days in doors.
I haven't gotten my hands on one of these babies yet, but for those of you who do, you must remain true to the integrity of the loft. These are several unwritten rules that I will entrust you with today in the hopes you make your loft not only sitcom appealing but also sitcom enviable. Here goes nothing!
Step One: It's All About Color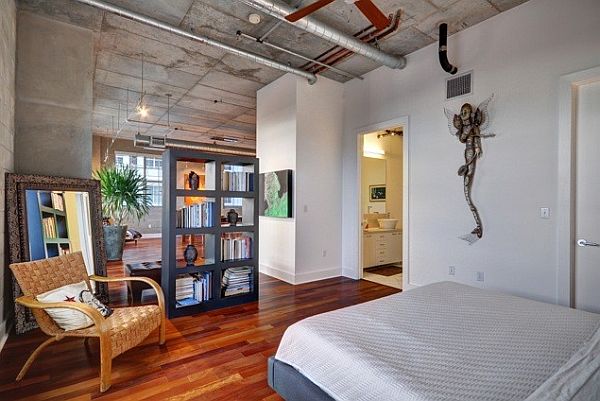 by Gil R
It's all about color, or the lack thereof. Keep it simple. Your walls and ceiling — unless you have exposed beams, wood slated ceilings or exposed brick wall — should be kept to basic white that encompasses all.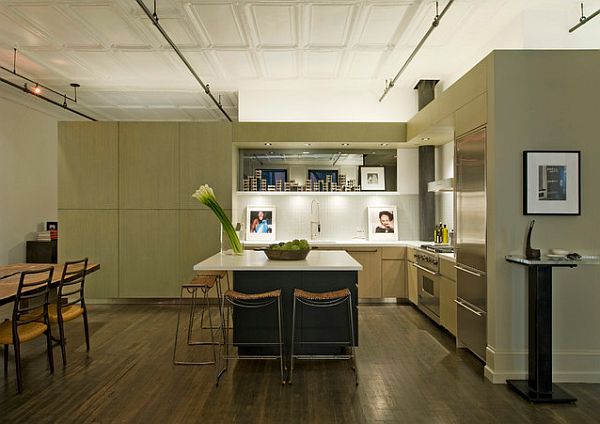 by David Howell Design / Photo: Bjorg Magnea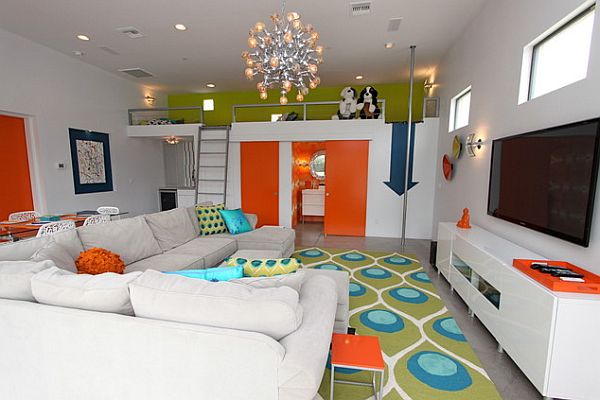 by Chimera Interior Design
This keeps the focus point to the key feature of the loft, the space and lighting, alive. Let the light bounce off and play on your white walls making it larger than life.
Step Two: Wood Flooring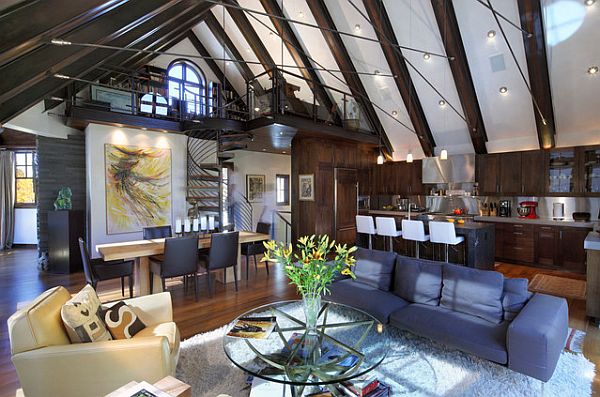 by TruLinea Architects / Photo by photekt.com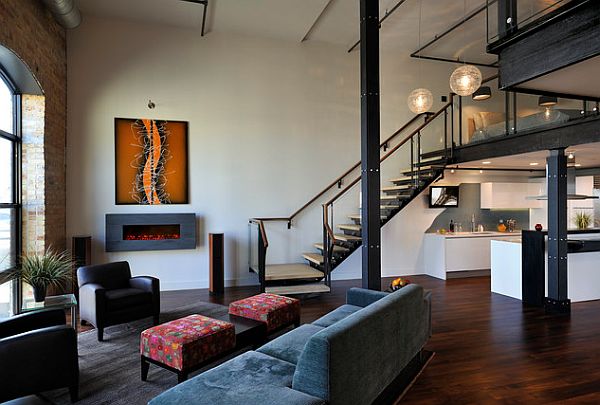 by Lake Country Builders
To cover up that entire precious floor in carpet would be a deep, horrifying shame. Wood elongates a room whereas carpet can often diminish the impression of the size. The bigger a loft, the more imagination and creative flow will ensue. For some contrast against your walls an immediate refinement try using a solid maple flooring stained in near ebony tone or blue grey.
Step Three: Off Center Stage Lighting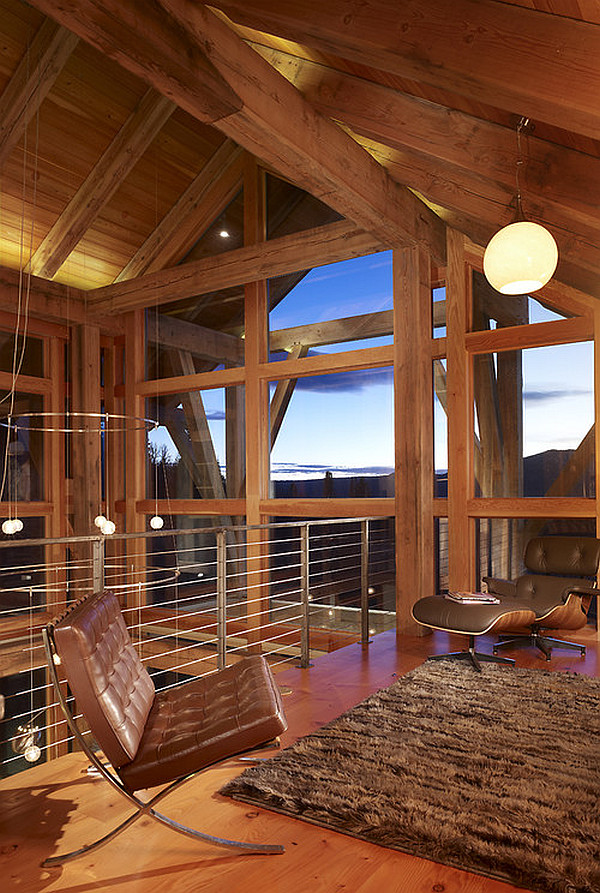 by Robert Hawkins
Due to a loft being all open, to put your integral hanging light fixture smack dab in the middle can constrict your design element as you normally base how you arrange furniture in proximity to the light. Rather create more than one pendant lighting area above your designated living spaces, or your loft bed. Even with an open floor concept we must to a certain degree envision invisible walls to construct sections for seating or eating.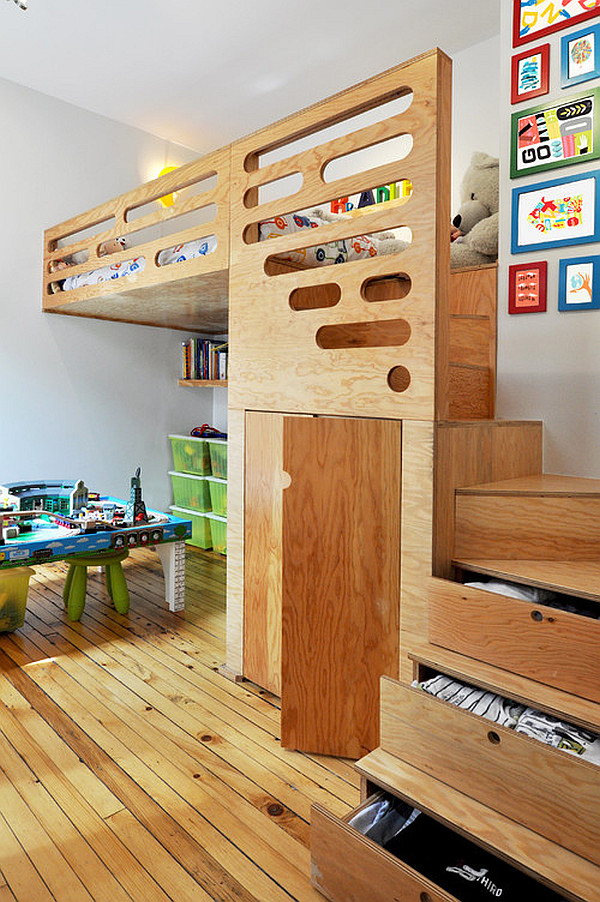 bedroom by Bipède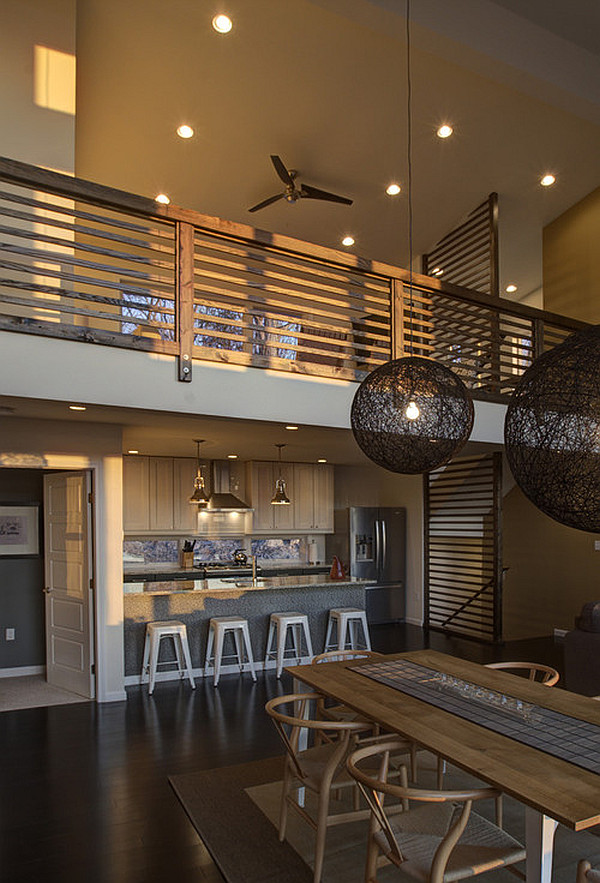 by Kraig Kalashian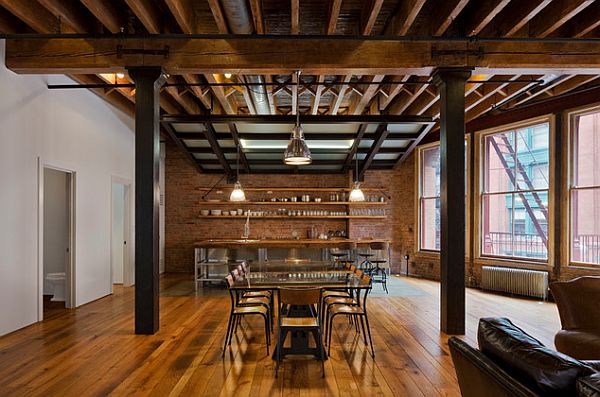 by Jane Kim Design / Photography by Eduard Hueber / archphoto
Once you have laid this plan out, hand your pendants above these areas. For more visual effects, hang them at different heights so as not to collapse the space with even structures like the lamps.
Step Four: The Workspace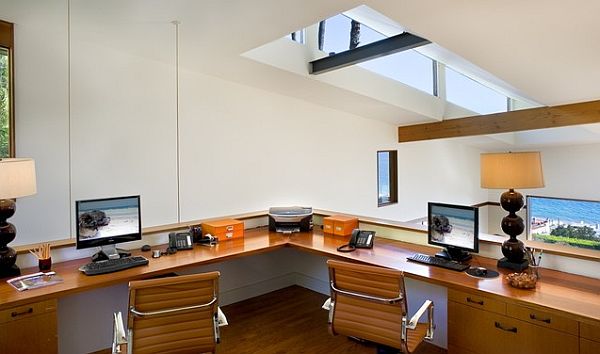 by Tracy Murdock Allied ASID
A loft is synonymous with starving New York artists. Dedicate a section of your loft, preferably near a window, that will free you inhibitions. Creativity needs to be nurtured and too often we let our doubts and the sneer of our peers dissuade us from pursuing our special talent.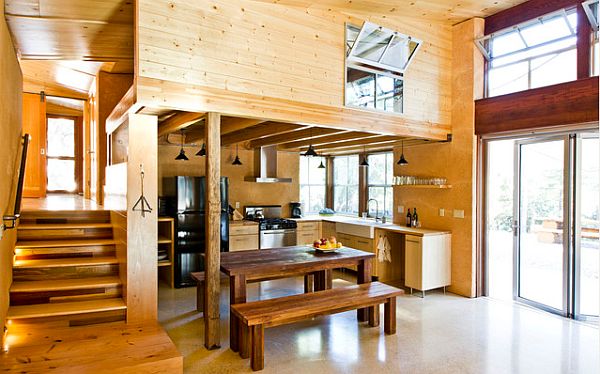 by Arkin Tilt Architects / Eric Millette Photography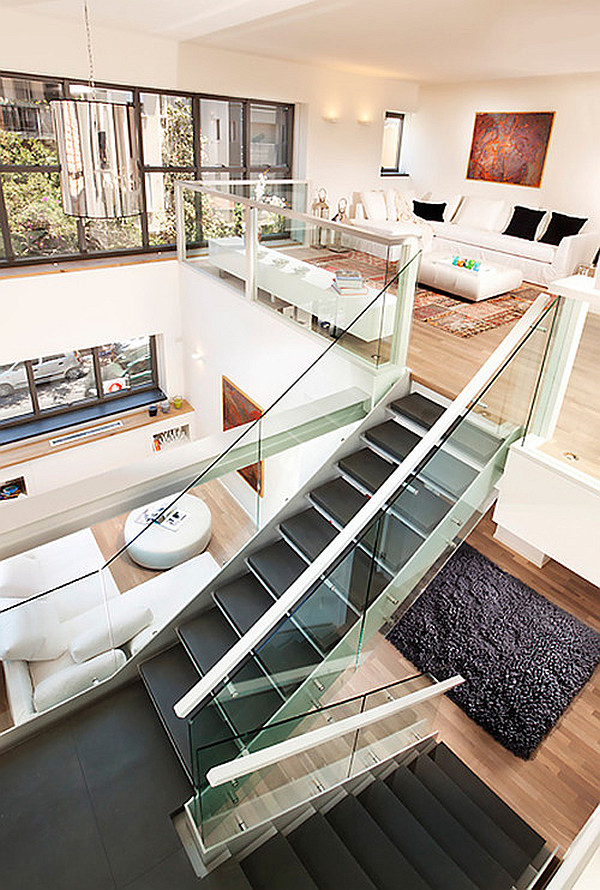 by Elad Gonen & Zeev Beech
From music, to painting, to poetry and crafting a novel, there are so many aspects that we can build and an apartment that offers physical space should entail creative space and freedom.
Step Five: Window Treatments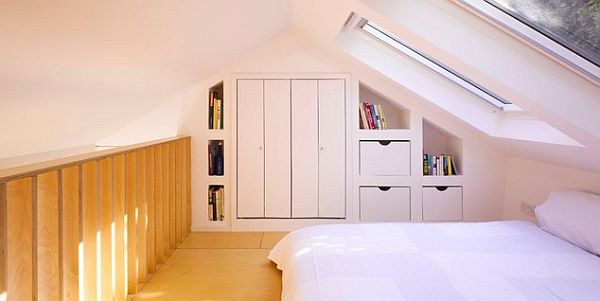 by DMVF Architects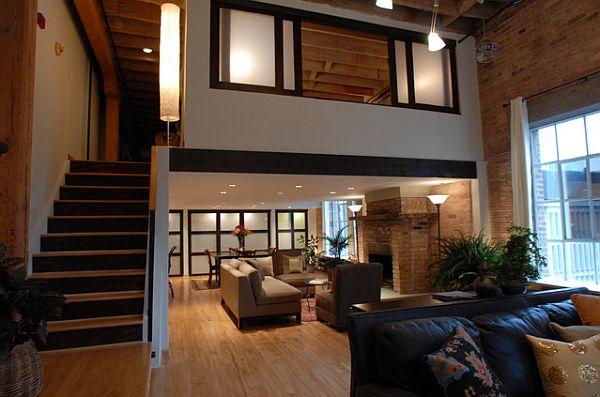 by April Uhlir / Photographed by Yvette Dostatni
Frills and valances, these have no authority to trespass in your apartment. While you need sun blocking advantages as well as privacy assurance, you don't want to interfere with the spectacular windows of a loft. Solar shades are a great window treatment option as long as you have them all in the same shade and that when rolled up they do not produce a bulky mass atop the window frame. Another idea is hanging a track from the ceiling and having blind that cover portions of the wall as well. This will add dimension and depth, but you must have enough space to compromise this area away.
Take these rudimentary instructions that will help implement the basics of loft living and then give the network channels a run for their money by infusing bursts of color, texture and unique translation of art and lifestyle. This is your loft; it just so happens that every one is dreaming of it as theirs so make it believable and quirky so that the dreams will have many sagas to follow!