Designed in an audacious fashion by Raymond Chen for IS design, this tasteful and stylish modern house brings with it sophisticated charm and a sense of timeless class thanks to the seamless use of a dozen or so different varieties of stone and other exotic building materials that are effortless integrated into the structure. The entire home seems to bring together the best of both classic interior design and modern structural form as lavish and plush décor, sparkling and elaborate chandeliers, sporadic presence of some natural green and a dual level lounge offer a unique and inimitable setting.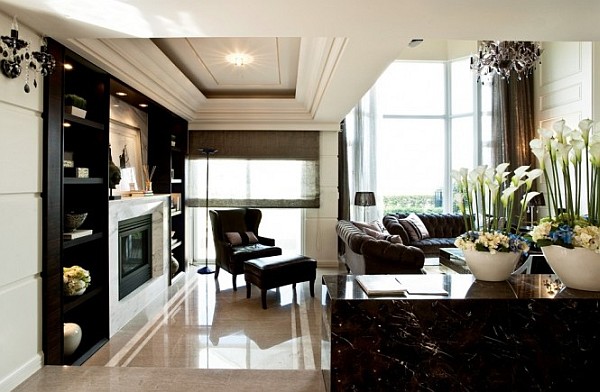 The interiors have been arranged so as to ensure that no effort is pared in bringing out the very best and at times one can even accuse the designer of having tried a bit too hard. The display tends to deviate from the modern trend which professes uncluttered spaces with ergonomic design and an inherent sense of minimalism. Dark hues of brown and yellow have been employed extensively, while the white backdrop offers a much needed variation.
The designer has employed a variety of natural stone, ebony veneer, wood painting, imported leather, imported Italian tiles among many other materials to ensure that the home is filled with a distinctive flavor to the core. The balcony overlooking the lunge area from the second floor, cool modern kitchen, spacious dining area, posh bedrooms and elaborate ceilings ensure that this sense of sophistication is never lost throughout. [spotted on: home-designing]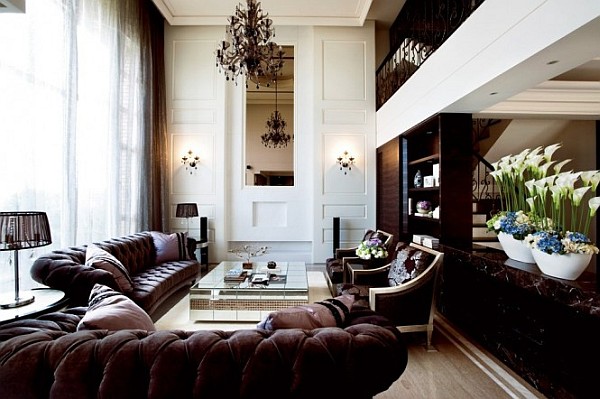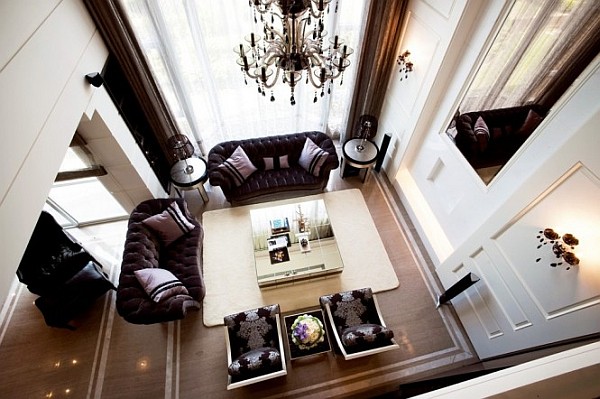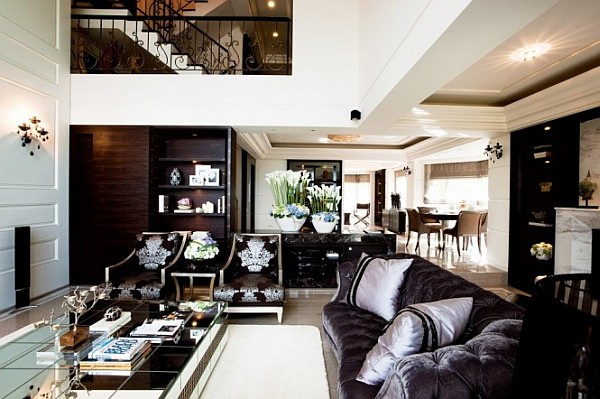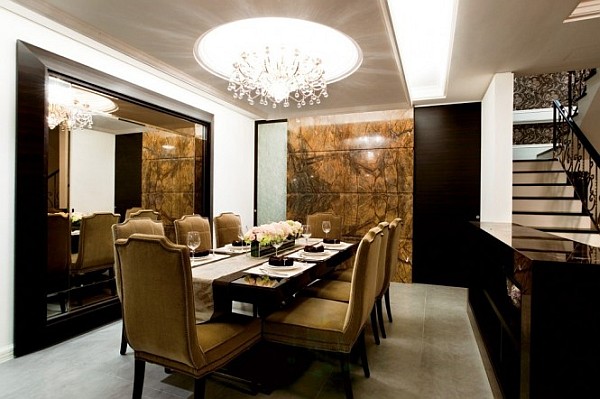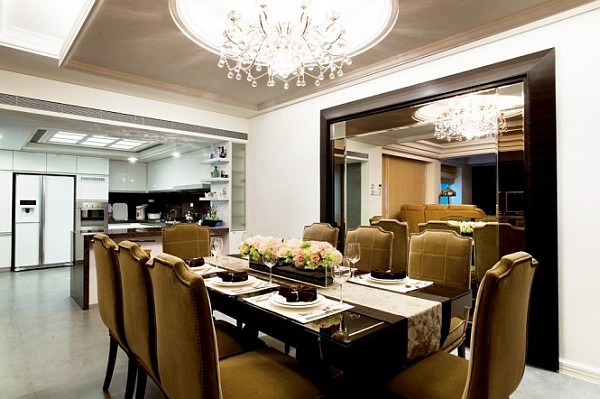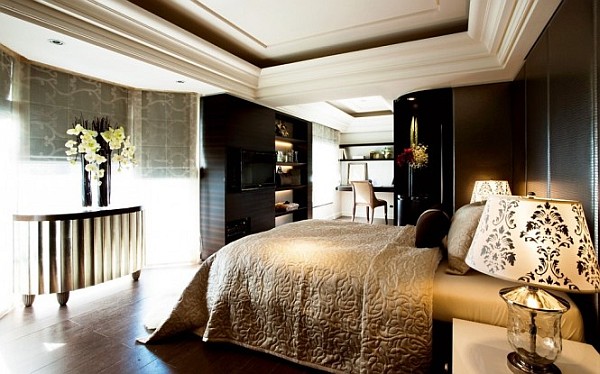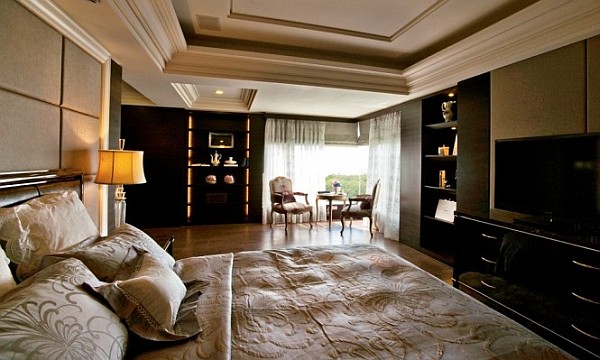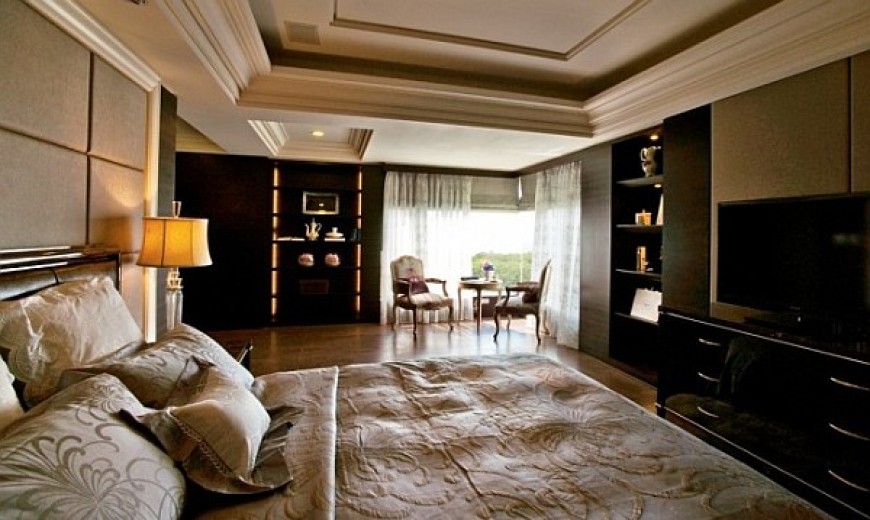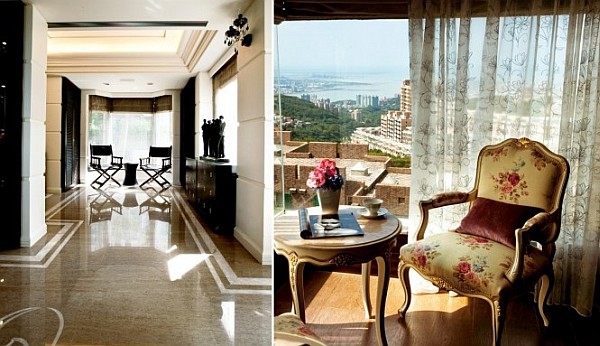 Liked the story? Share it with friends.