Renovations and makeovers for an existing home are often tricky and getting them right can be a bit of a challenge. The best way to go about it is to not just hire competent architects and designers who can get it done, but also to ensure that you know exactly what you require and plan accordingly. Located in the suburbs of Melbourne, Australia, the Twin Peaks House by Jackson Clements Burrows is a wonderful and picture-perfect example of a modern renovation that preserves the historic and classic aspects of a home filled with loads of tradition and heritage, but which, at the same time, manages to offer a bunch of modern delights and contemporary additions laced in luxury.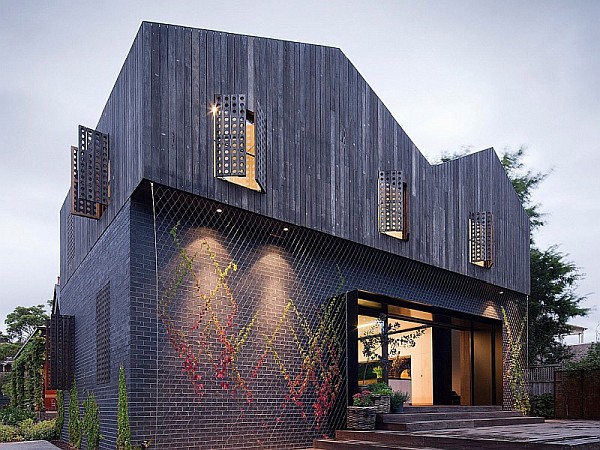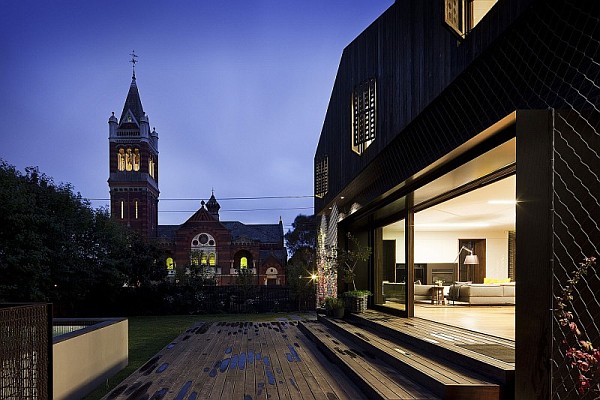 The makeover of this Edwardian house included the addition of 3 new bedrooms for the children, an activity space in the first floor and a spacious family area that could double up as the kitchen right below it on the ground level. The challenge though was to ensure that the new interiors blended in seamlessly with the existing ones, while offering a fresh new design perspective.
Contrasting black brick along with white wooden surfaces and ceiling largely helped achieve this goal, while on the outside, timber clad rainscreen along with the existing tiled roof presented a lovely and beautiful surface.
The roof with its twin-peaked gable ends was crafted to fall in line with the Heritage guidelines that were specifically drawn out for the area. Décor that is both playful and ergonomic, interiors that offer a combination of the traditional with the current and a distinctive exterior that takes you back in time merge to give this beautiful home a perfect facelift.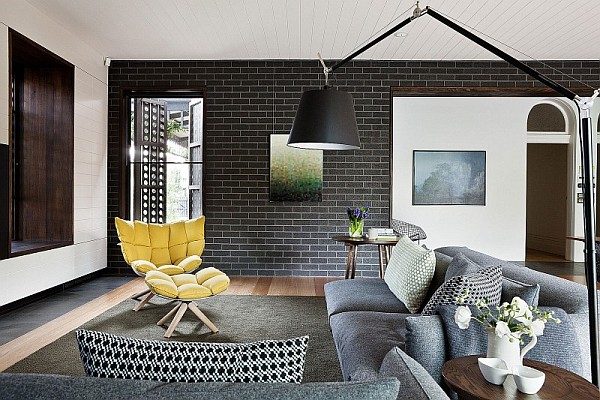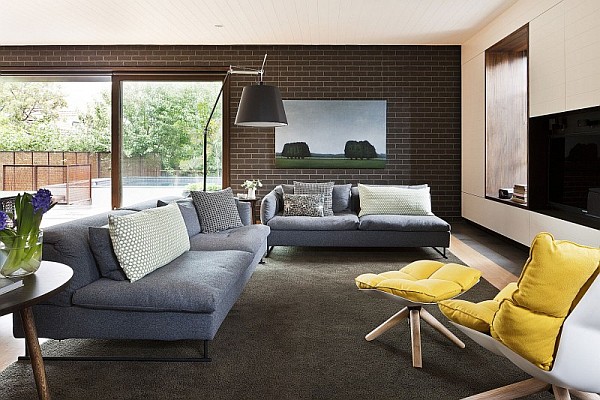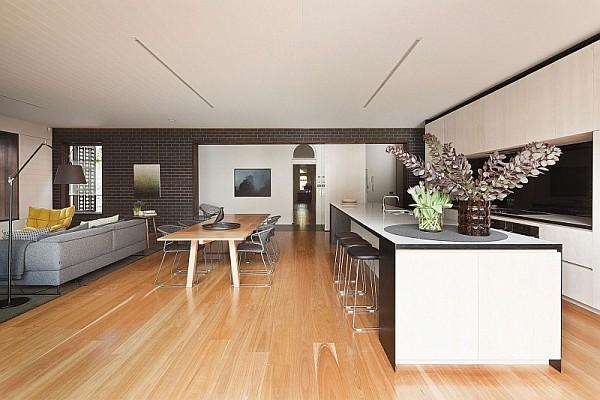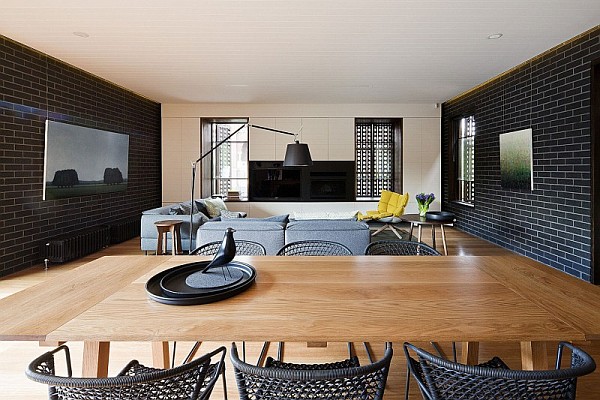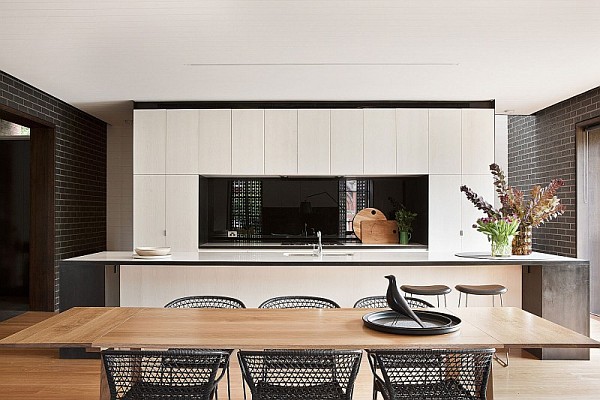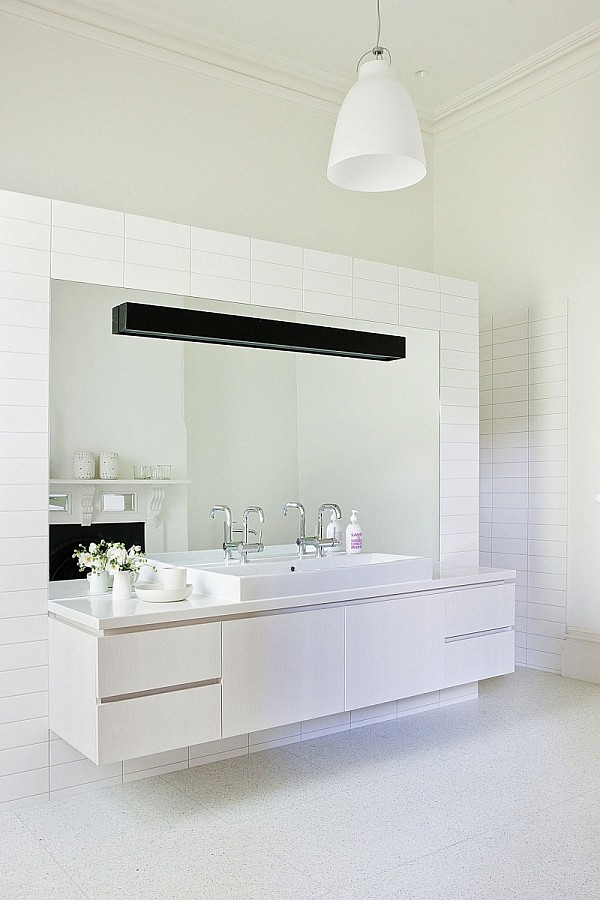 Photos by: Shannon McGrath